I have mixed feelings about the modeling industry. On one hand, models don't look like typical women, and so, they might imprint in our minds how we "should" look and set us up for disappointment. In high school, I religiously read Vogue and dreamed of being a model; for a while, I starved myself (eating one boiled egg a day) to a dangerously skinny body – thank goodness, I recovered and am at peace with my shape!
From a designer's point of view, however, I see how a super tall, lanky figure takes clothing to higher levels of drama, allowing for exaggerated lines and keeping the focus on clothing rather than a shapely body.
I am amused by others' reactions to models and this past weekend, enjoyed watching the hoopla around this one's shoot on Rodeo Drive. I was impressed by her level of concentration and focus, ignoring a crowd taking photos and a couple of men who voiced their amusement at the scene. They asked why their picture wasn't taken, and so I took it – well, a few.
Rodeo Drive, Beverly Hills, California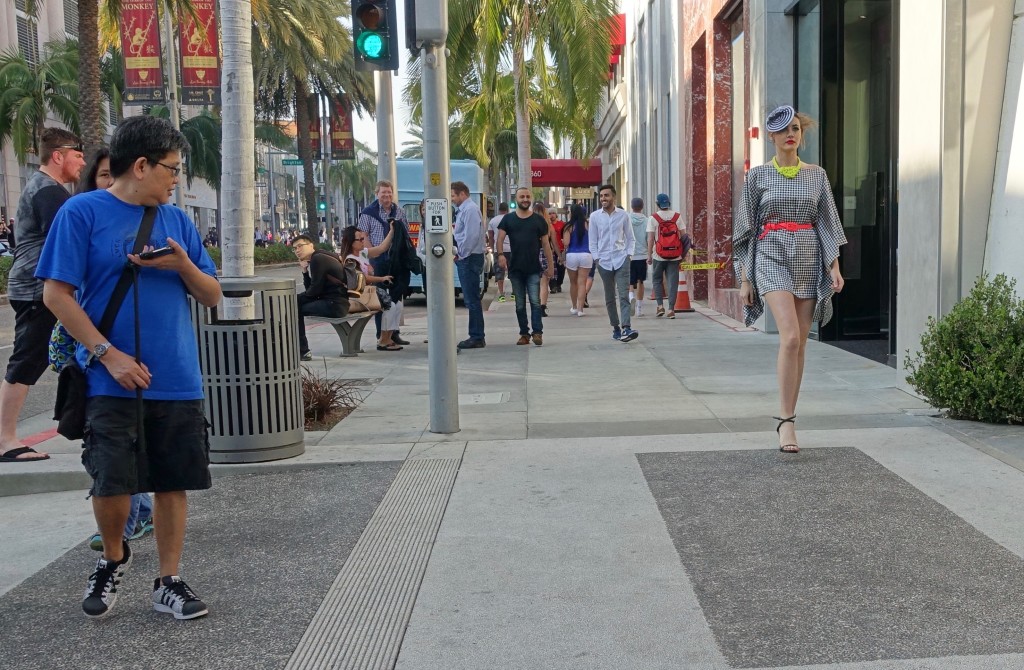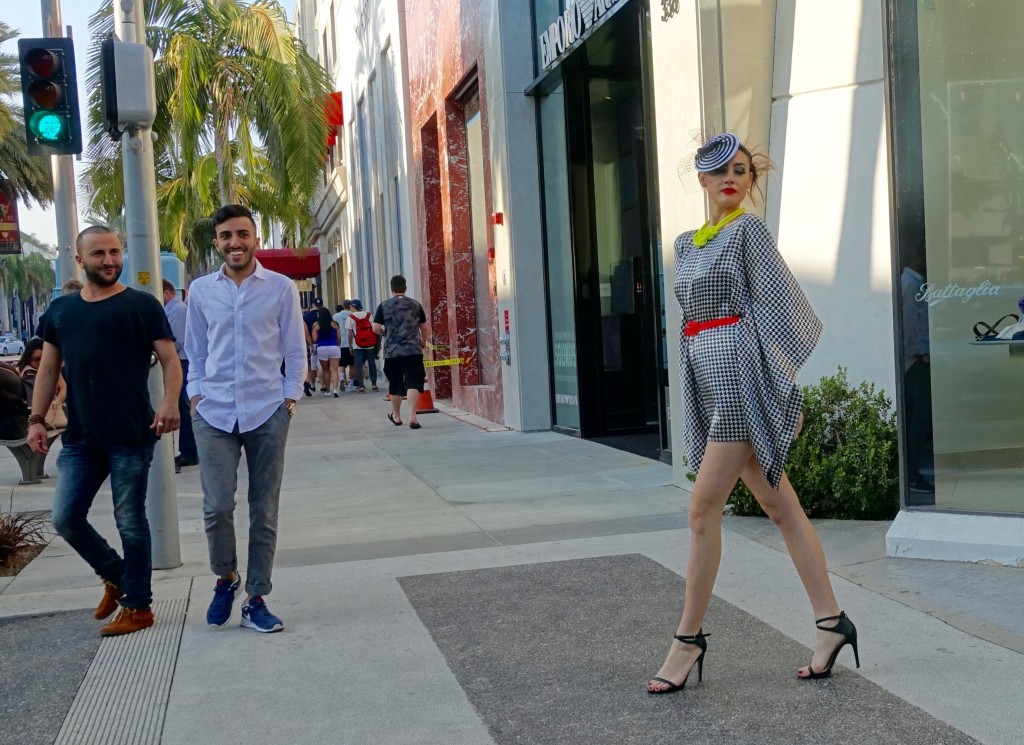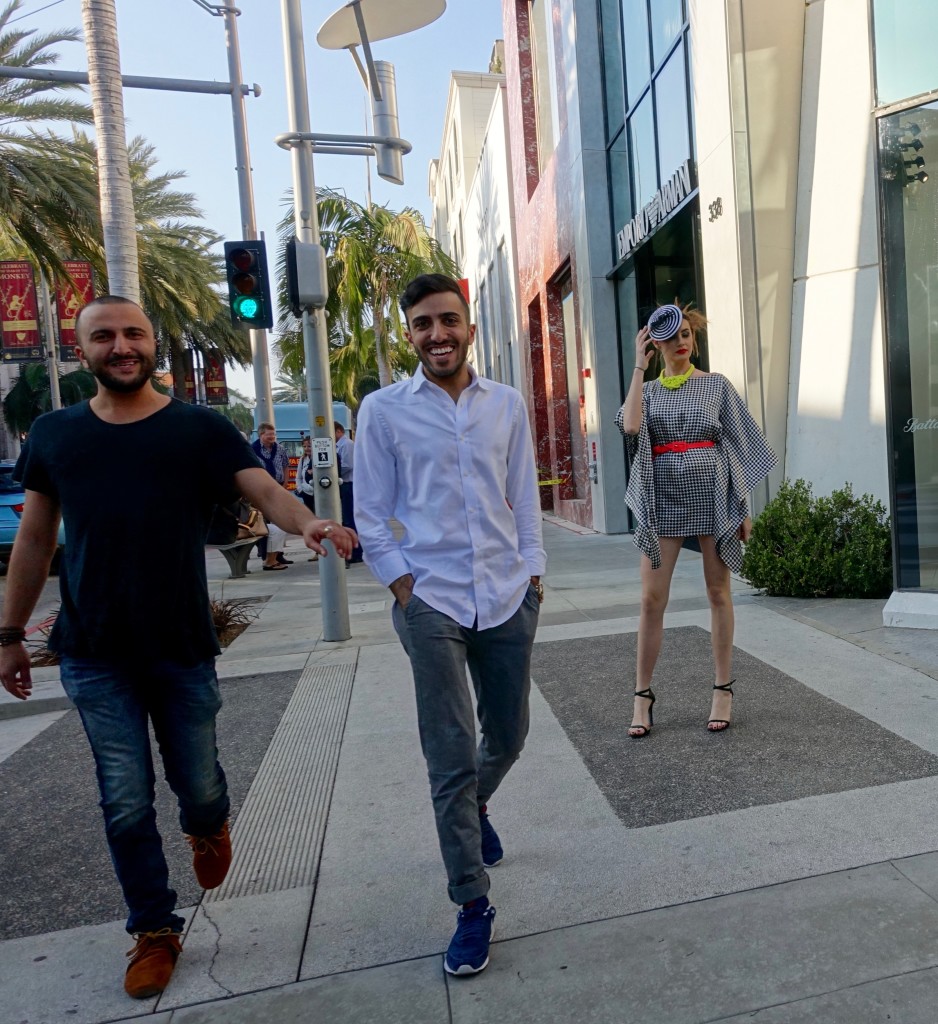 XO, Janea
---
????