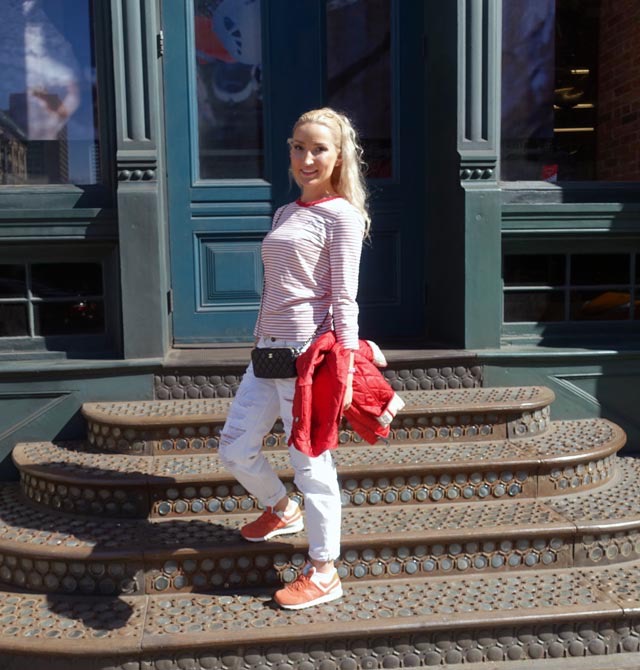 If you're a regular reader of the STYLEtti, you'll know that I love to dress up. But the look that is most truly me is pared down and casual. Take for example this outfit: white boyfriend jeans and a striped tee with a light quilted jacket, mini quilted Chanel bag, and comfy sneakers.
This is what I wore when Janea and I met up in New York to catch up on this gorgeous sunny day. Two pieces might be considered a tiny bit unusual if you're a long-time reader.

About the New Balance Sneakers
First of all, I'm a huge Saucony fan. I think I've owned a total of fifteen pairs of Saucony Jazz sneakers. After moving and getting rid of some, I'm still left with five or six. I love them! They're bright, comfortable, and super affordable.
I've branched out to wearing New Balance (and Nike) however. That's because there isn't a single color combination I haven't owned of my favorite Saucony Jazz. Of course, I'll circle back to Saucony if they come up with new colors, or… if someone from the brand is reading, I suggest customized color combinations. Wouldn't it be cool to create your own sneakers?!
The bag
Now about the bag, I'm not a bagaholic. But I've been wanting a small black quilted Chanel for a long time. There are so many options in the mini size. Prices start at two thousand. And for the BOY CHANEL BAG, they reach five to six thousand.
I decided to go for a reasonable model that accommodates all of my needs: a simple, classic wallet on a chain. Once I made that choice, however, I ran into a problem (besides cost). That is, it seems that once you know the bag you want, you have to be extremely lucky to get it.
I mean, you can't just order your favorite bag online on the Chanel website. You can look at it, zoom in and out, and see it as close up as you want. But you can't simply buy it. And then there are websites which purportedly sell your chosen bag. But with such high price tags, I'm wary of trusting their authenticity.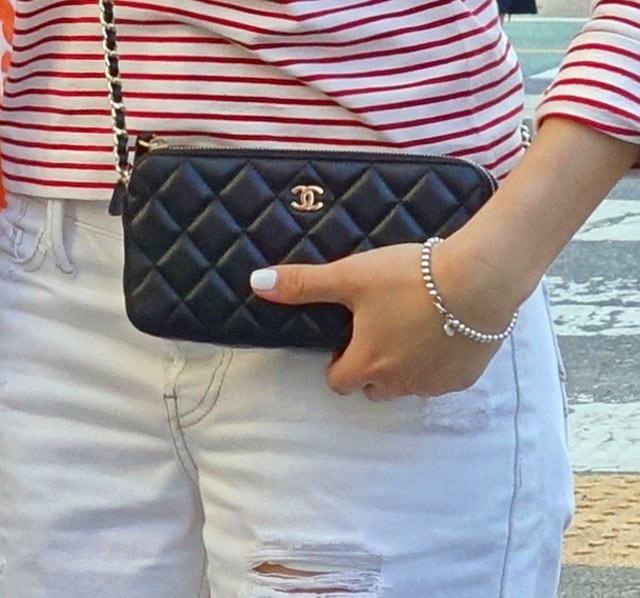 Chanel bag shopping
And so, I went in search of my chosen bag to the Chanel boutiques in New York (Soho) and Boston. Neither had it. Here's another deal with Chanel bags. When you see one in a particular color at the store, it's normally the only one they have. Once it sells, the store doesn't get another (in that color) unless it's part of a new collection.
Blacks are sold every season but are also the most popular. I wanted either black or nude lamb skin (each model has a different leather). I narrowed it down to black, however, after sales assistants in the Boston store told me that nude is no longer made. Apparently, if you find one, it's from an old collection.
One of the assistants gave me an even more helpful tip. I was about to buy this pretty pink wallet on a chain. She said (I was wearing jeans as I normally do), "I love that bag, and pink is great for summer. But I have to warn you. If you wear jeans a lot, the bag will start turning blue." Apparently, the leather is so soft that there is no way to avoid transfer of the color unless you only wear light-colored clothing.
The assistant also told me, but the way, that when Chanel bags get darker from jeans or heavy use, they can be completely re-dyed. It doesn't sound too appealing to me, but maybe they do a good job.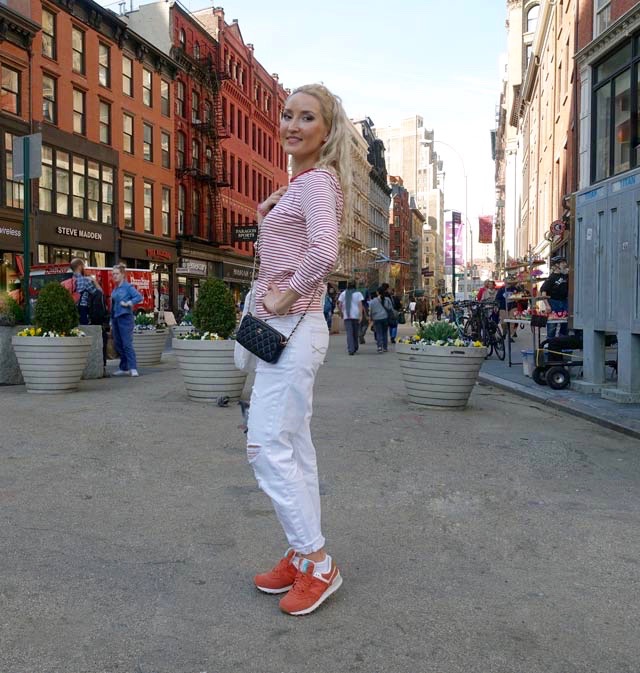 Serendipity
I finally found my bag last month. I was attending a film-making conference in D.C. Every day was super busy. But I had a feeling I'd find my bag in at that city. There was a Chanel boutique on the other side of town, and I decided to drive out there before our last day.
Long story short – before heading to the boutique 40 minutes away, I stopped for something at a Neiman Marcus near my closest subway station. And there I found in a tiny Chanel store – INSIDE NEIMAN MARCUS! – my little lamb skin goodie!!
It's not the exact model I was looking for. It was even better! It was the size, type of leather, and color I wanted, but It also has more gold and a visible zipper. There was no hesitation. It's that classic story of love at first sight, complete with the intuitive feeling that you are about to meet your perfect bag.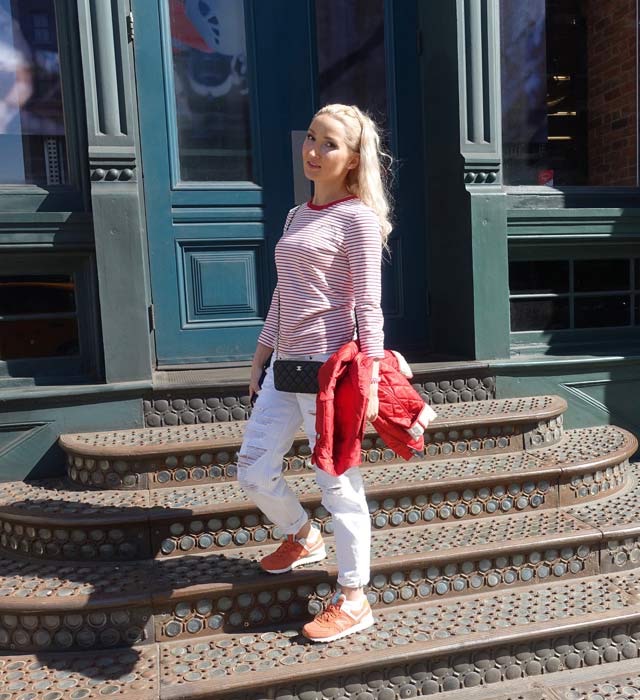 ---