Wearing pants with no break, or as it is sometimes called a short or quarter break, might be considered a daring move. Until the somewhat recent past, it has been linked to dweebdom or elderly gentlemen with waistbands reaching their rib cages.
I have to say that when I see pants with no break, I think, "Love it!"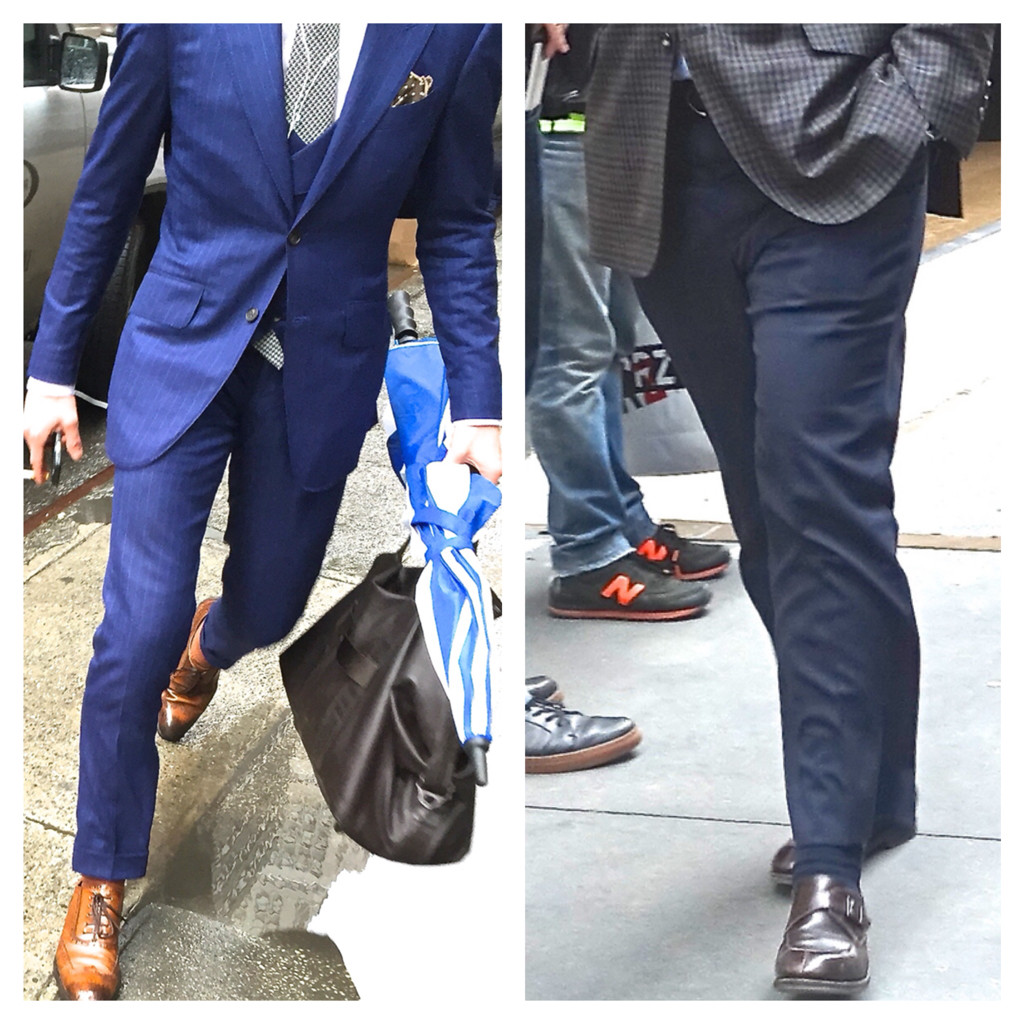 As I walked around Manhattan last week, I noticed that short breaks are standard fare.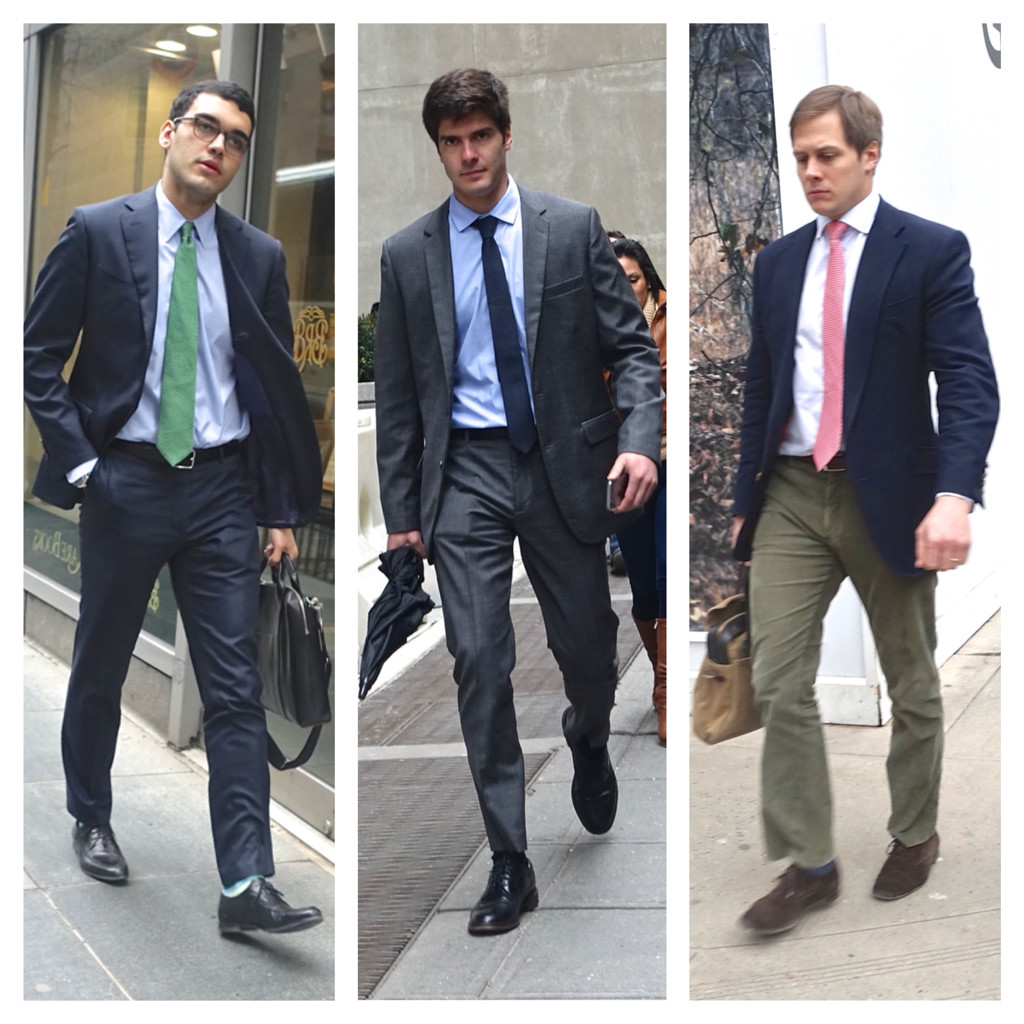 It is a clean look, with no puddling at the shoe. I don't even mind seeing a bright sock or two peeking out under the hem. Why not add a little fun to an otherwise quite serious ensemble?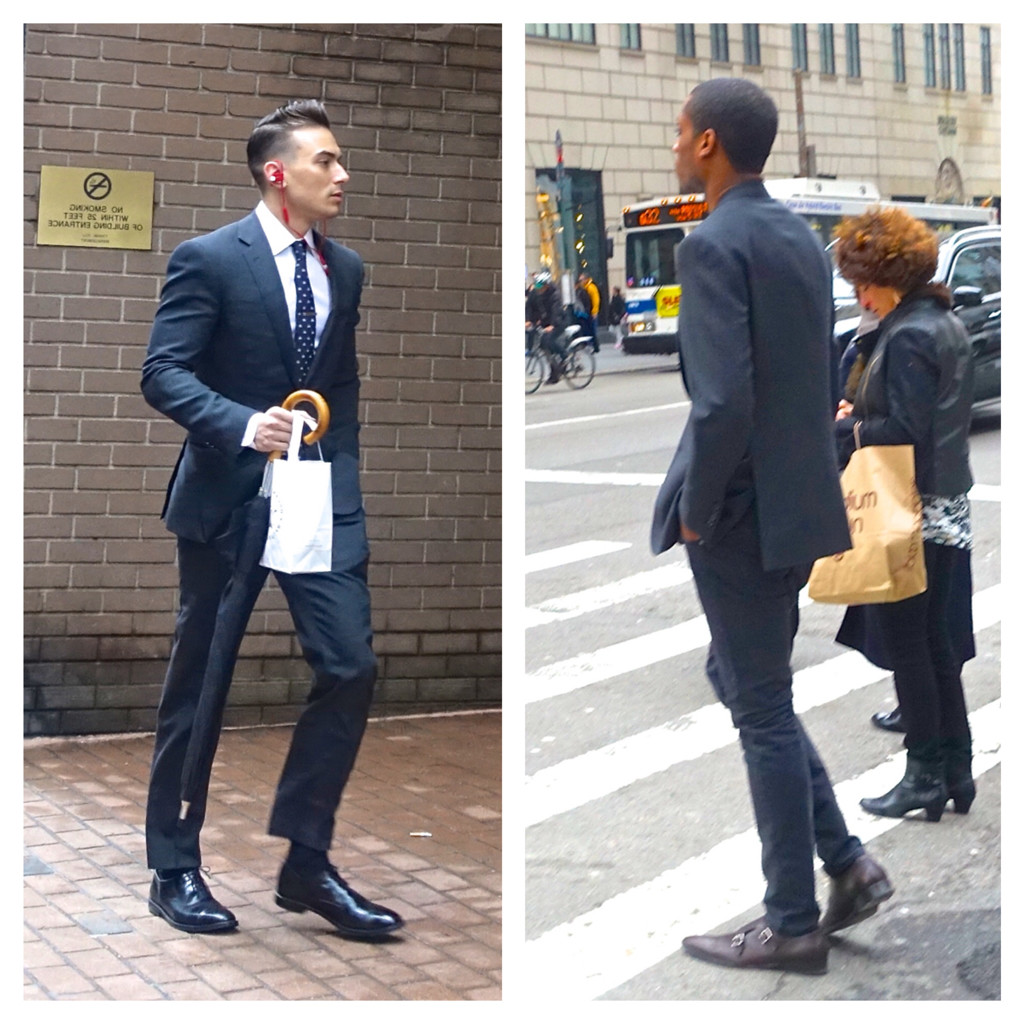 The short or quarter break is a must for skinny leg pants, wouldn't you agree?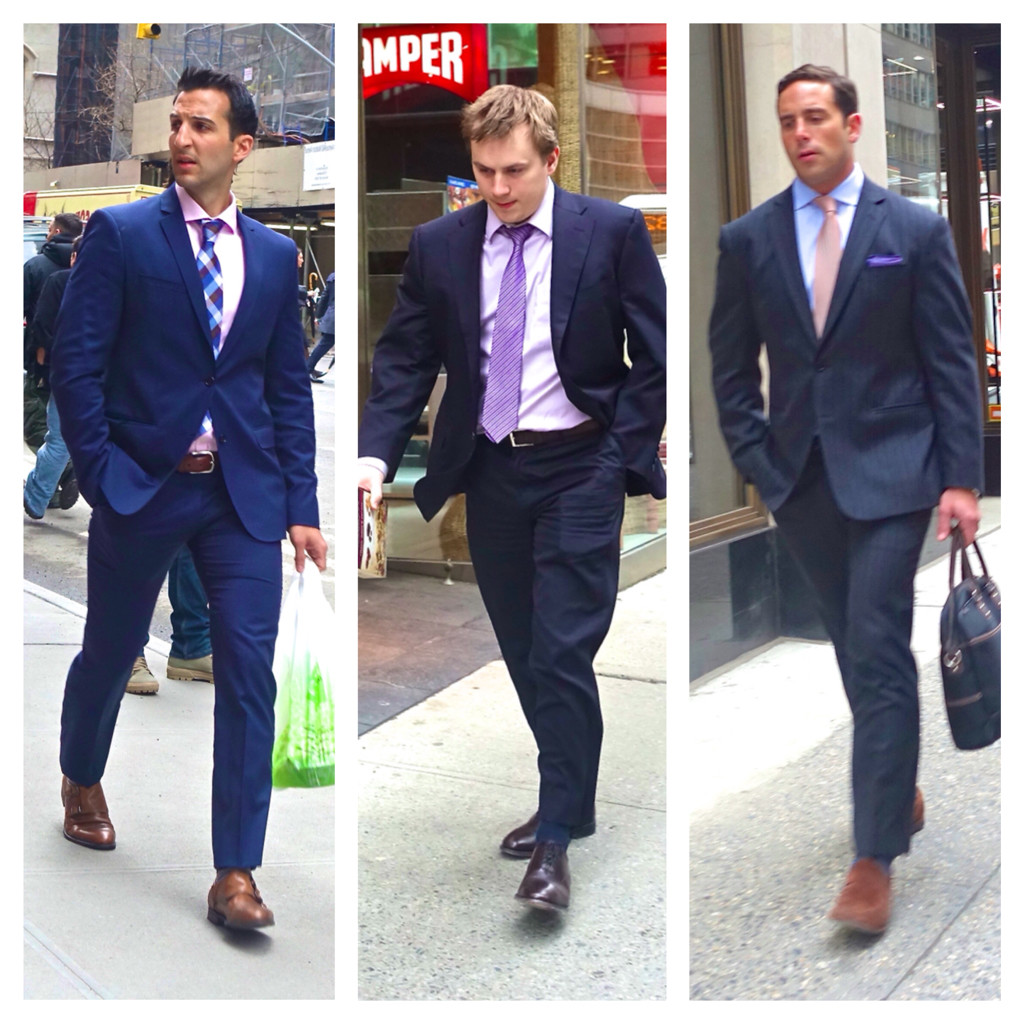 While I like the fact that this look reminds me of Darrin Stephens of the 1960's series Bewitched, perhaps you don't take a similar fancy to it.
I'm interested in seeing your vote!