I have an idol in New York City. Her street photography (not to mention energy, enthusiasm, chutzpah, and writing talent) make me wish I could be her for just one day! I am lucky to be able to say that Donilee is a friend, and although I will probably remain in my own skin for the duration, her fabulousness continually inspires me.
During New York Fashion Week, I was on the other coast doing some street style-watching in L.A. I am still able, however, to share with you images of the unparalleled stylistas of New York Fashion Week (in full peacock mode!) – courtesy of Donilee. 🙂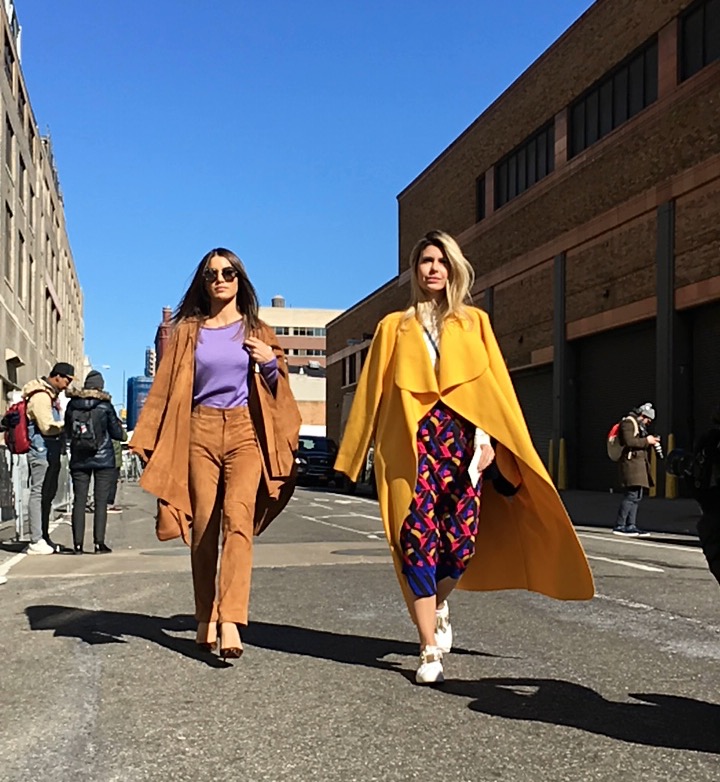 What I love about street style around fashion week is the no-holds-barred attitude. Exaggeration is encouraged, and whimsy is the norm. The sidewalk becomes an urban catwalk for a grass-roots exhibit of creativity and coordination.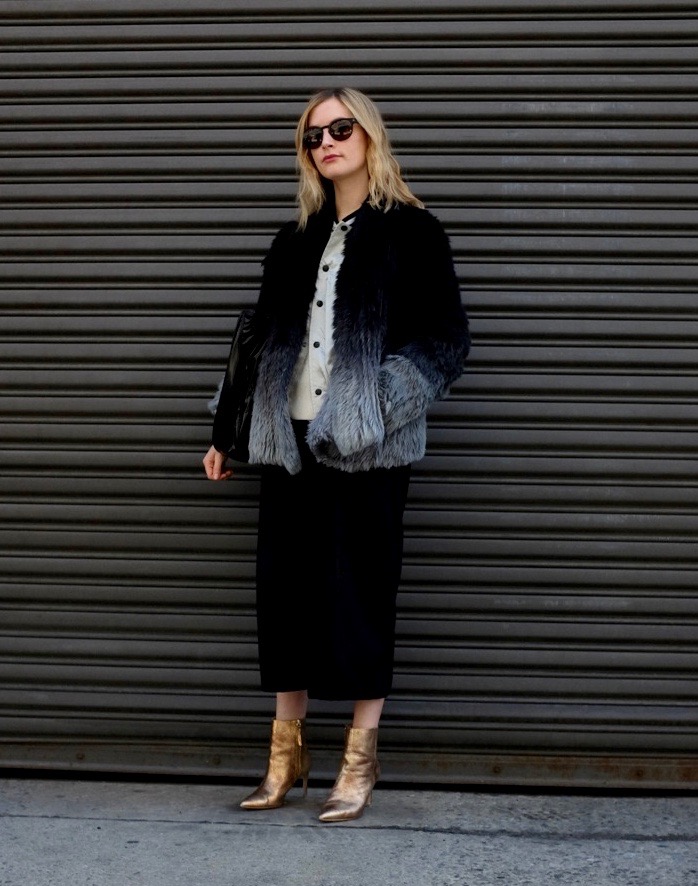 Collectors of high fashion and retro treasures alike get a chance to share their best-loved pieces.
Donilee told me that she was invited to the Tommy Hilfiger show this year, although she said, "My favorite thing to do is take photos outside of the shows to see the street styles." And I agree that this should really be referred to as street styles (plural!) – such variety!
This slideshow requires JavaScript.
Yes, street styles are delightfully intrepid- like a fur coat contrasting with Converse…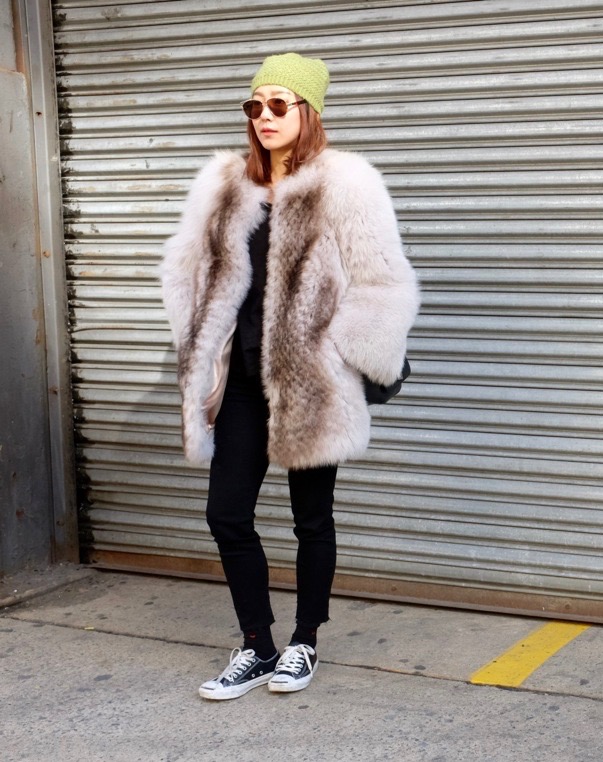 …or evening wear donned at high noon.
During fashion week, there is more of a chance to see not-yet-mainstream trends cleverly styled by non-model, non-celebrity types. This pair of high-waisted, short-hem trousers with wider legs, for example, is a refreshing silhouette.
I love how Donilee uses her extraordinary eye as a narrator, capturing the magic in everyday life to share with the world. Even during fashion week, she demonstrates an artful perspective.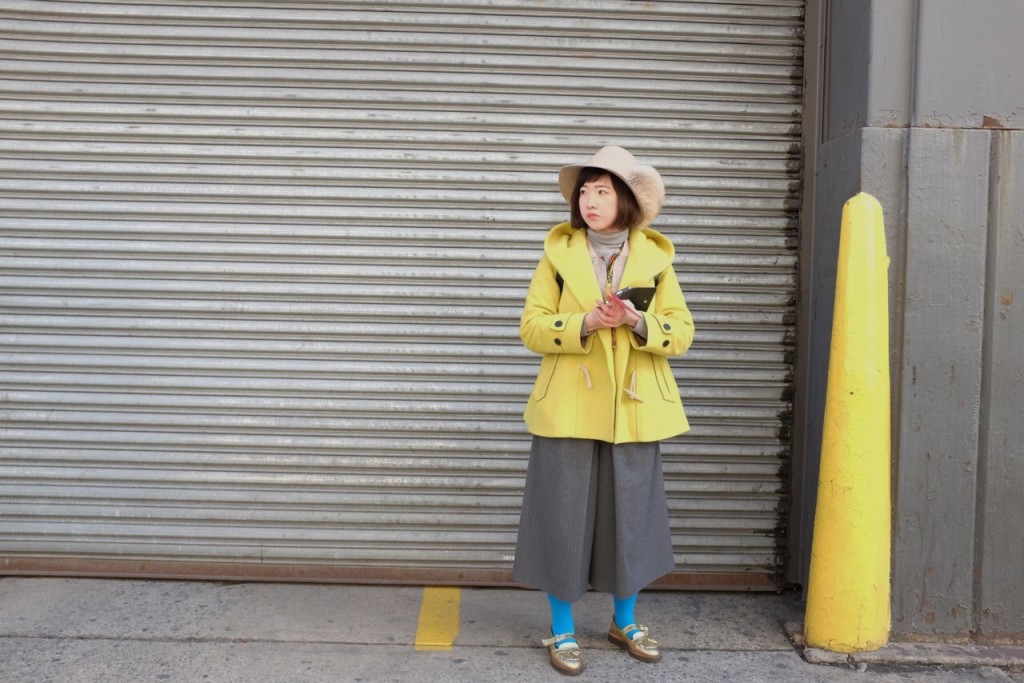 Yes, for those of us who love taking in the coolest street style, New York Fashion Week is not to be missed (note to self!)
This last shot is my favorite. Did you happen to see Kelly Dempsey's dress patterned after the Brooklyn Bridge during Project Runway's Season 14? One of the judges – Zac Posen? – mentioned that the fabric (a dead ringer to that of the skirt below) could easily look horrendous. I would say that the use of the fabric here also rocks!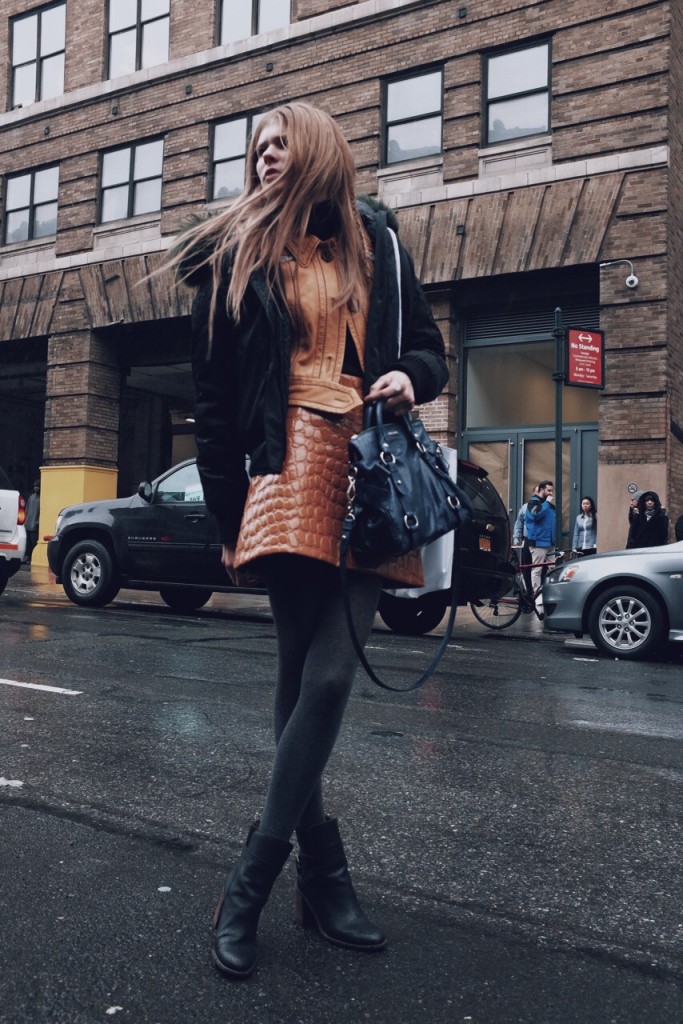 I hope you are inspired. as I am, by these New York fashionistas/stylists who dare to go all out. A special thanks to Donilee for sharing some of her collection! (Be sure to check out more on Instagram.)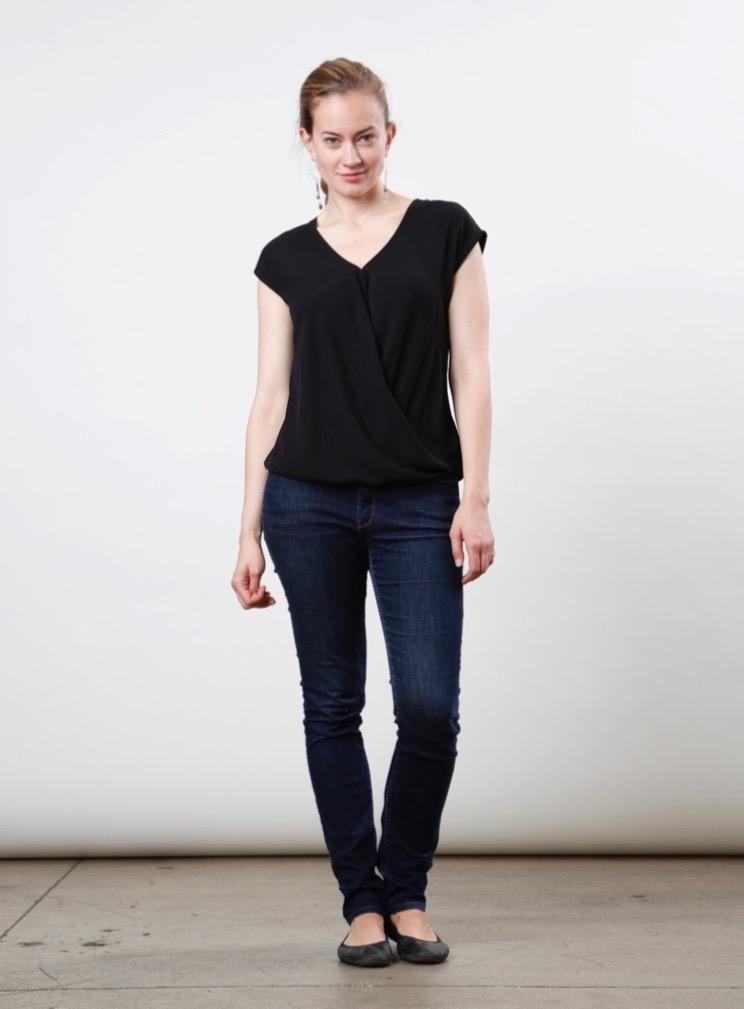 XO, Janea
---
????