Last Sunday, it was a cold, hazy day in the Pacific Northwest. My husband Mark and I decided to venture to Tacoma where they have a HUGE antique mall. We had previously bought an art piece there, a 3-panel room divider crafted by Alan Gorsuch, the owner of Sanford and Son Antiques. Made up of odd pieces of metal, a 4K RAM board, staples, bolts and a toy train track, it couldn't fit in any more perfectly with our home's modern (and whimsical) decor.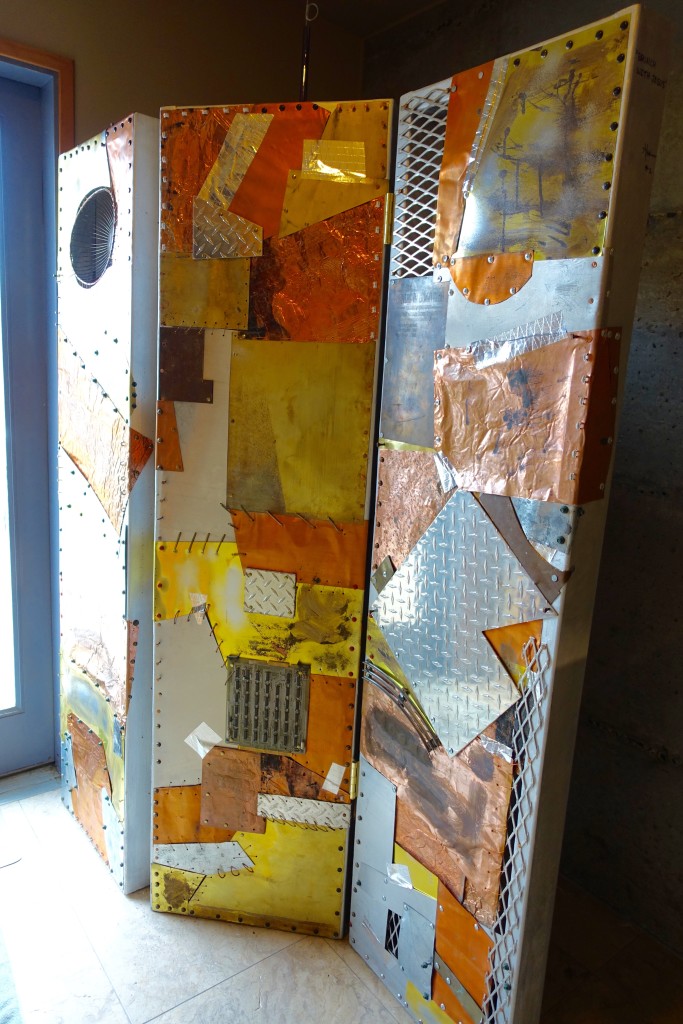 I relied on faux fur and warm winter boots – in my #ootd (outfit of the day) –  to keep me warm while roaming the antique mall's inter-connected warehouses and stairways (mysteriously leading to two different street levels), vast rooms, hallways, and shops (antiques/cafe/barbershop). Fortunately, the outfit underneath also worked very well later on for dinner at a romantic Seattle restaurant.
One of my favorite features of this mall is an intact bookstore, the old-fashioned kind where Fred Astaire's character discovers Audrey Hepburn's character in "Funny Face" (see images here and here).
This slideshow requires JavaScript.
I don't believe every area of the mall was heated that day. But I was cozy in thick blue tights and Stuart Weitzman tall black suede boots, which I folded down to reveal a leather inner. I also sported a favorite accessory to dress up my nearly-antique (I've had it so long) Zara classic grey long wool coat: a stole of blue faux fur.
Another winter accessory which tickles my fancy is a pair of soft black leather gloves with raised red polka dots and cashmere lining – I got it as a souvenir from our honeymoon on Lake Como, Italy. I dare say they looked quite nice with the Campbell's soup bag, don't you? 😉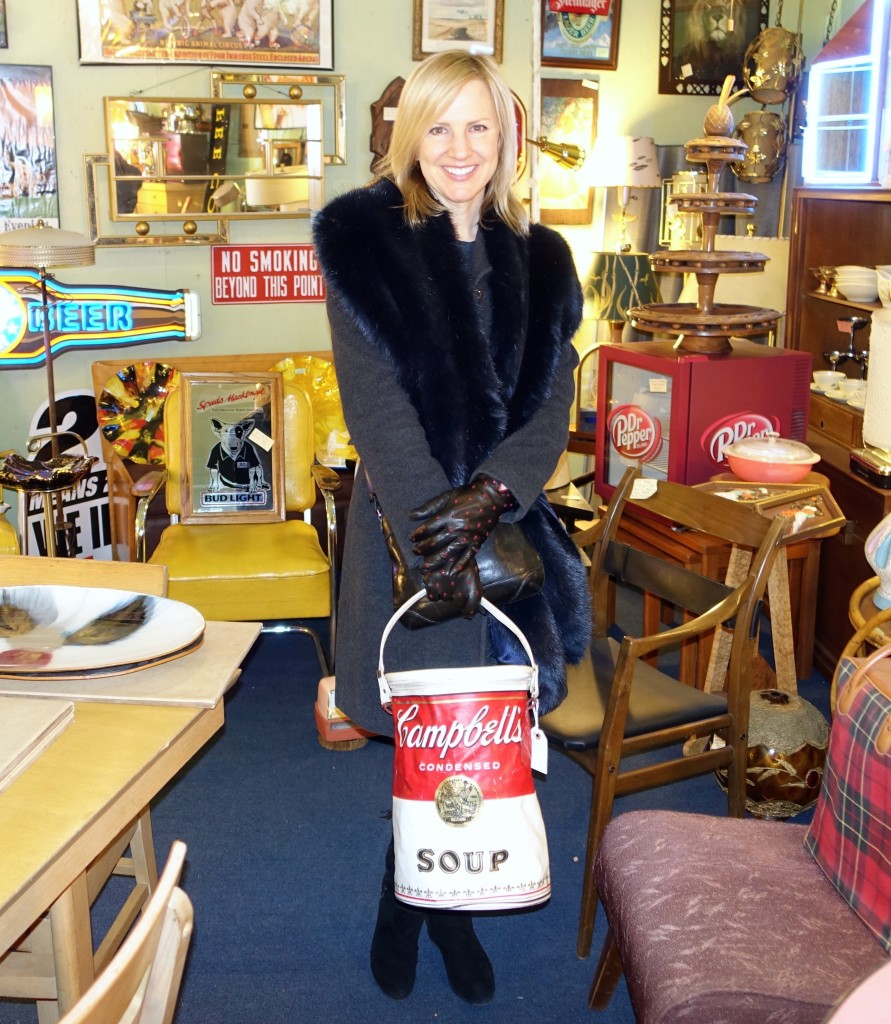 Once we got home, it was time to dress up for dinner at a Seattle restaurant known for small, artfully prepared dishes with local ingredients. We had received a gift certificate to the place as a wedding gift and couldn't wait to try it.
To get ready, I simply added a shorter necklace to match the longer one I had worn earlier. The set (with a matching ring) is made of goldish green Murano (Italian) glass set in silver; the pendants hang from black waxed cotton cords.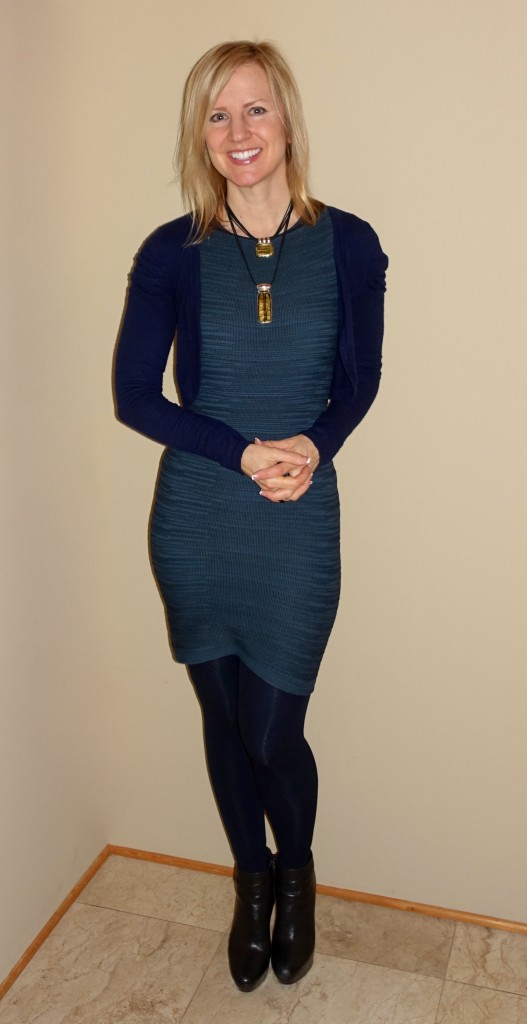 And I changed, of course, into more elegantly heeled Stuart Weitzman boots. The blue dress I wore is form-fitting, and so I avoid distorting the silhouette with a long straight sweater or jacket. That night I wore it with a blue cashmere cropped sweater with ruching at the top of the sleeve (for a little more interest).
Naturally, I had to bundle up once again for walking between the car and the restaurant. This time I wore a more elegant black wool coat with – of course! – my beloved blue faux fur stole. It's beginning to feel a lot like Christmas here in the Pacific Northwest (brrrr!), but with some stylish accessories – and other select pieces – it's a lot more fun. 🙂
What are your favorite winter accessories?
XO, Janea
---