If you've checked in on the Paris couture shows online, you may have noticed that right outside, street style features super fun, brightly-colored outfits. Proving that great minds think alike, today's outfit blog by Liliya features a similar idea in New York – and lets us in on her recent wardrobe change…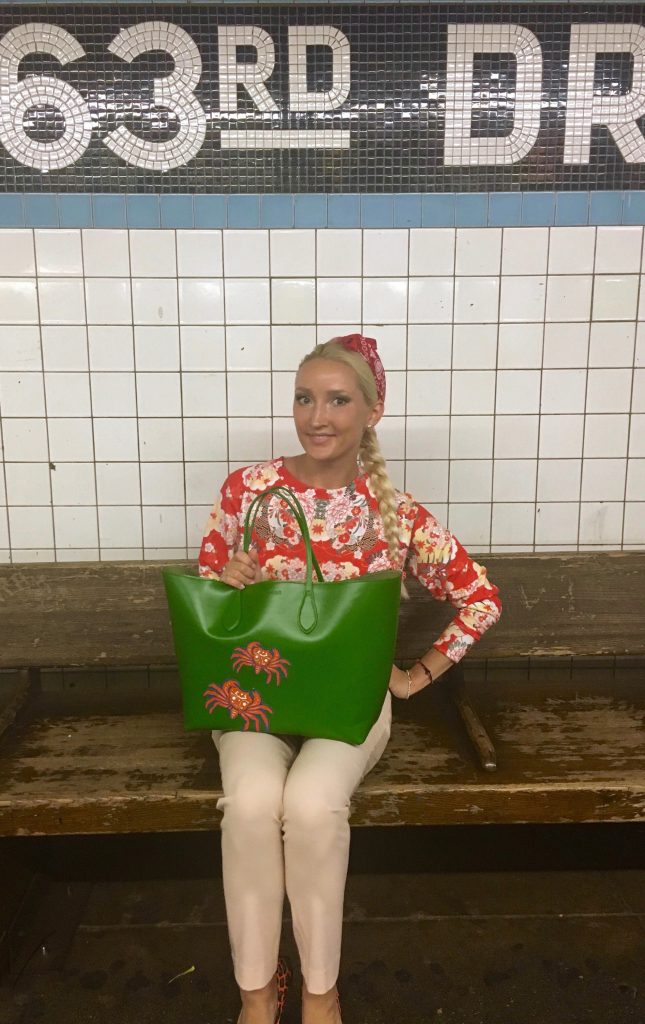 Last week I wore this outfit with the intention of blogging about it. The backdrop of my photos is the New York subway, since I couldn't find anyone except a girl there to take my pictures. When I finally met friends who could take photos, it was already dark and late – story of my life. 🙂
On the day I wore this, we were enjoying great summer weather in New York: cool, breezy evenings and sunny days – very unlike now when it's ridiculously hot and humid; you don't want to leave air-conditioned places or go anywhere.
On that day though, I went to the gym, which is why I carried this enormously huge bag. I love this tote because it looks like a woman's bag, but you can actually fit half of a regular suitcase into it. In the evening, I met a friend.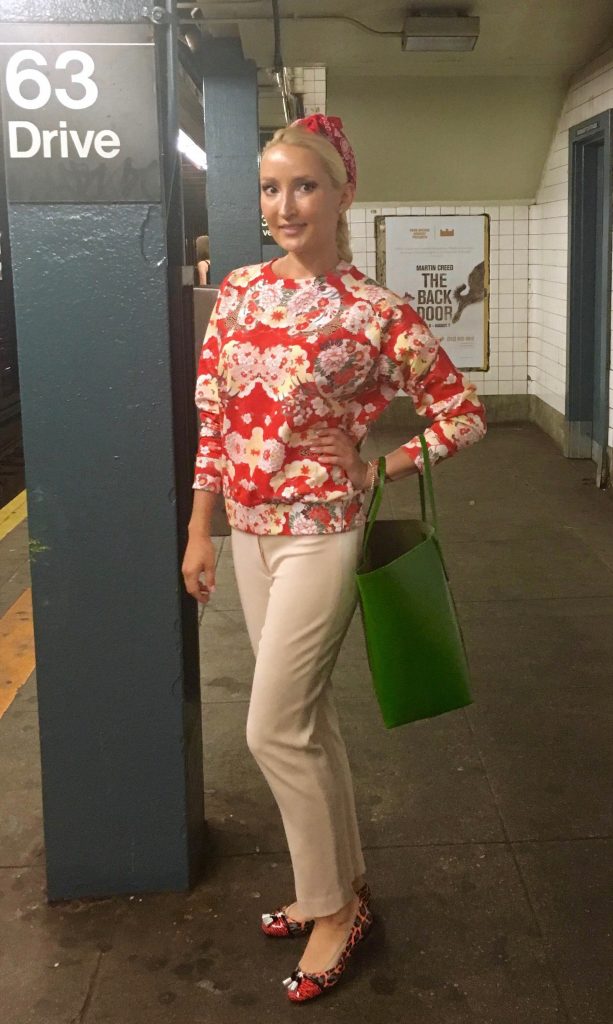 As I was looking for the pieces of that ensemble today to take close-ups for the blog, I made some observations about a wardrobe change of mine. I realized that I've started wearing red and all of its shades much more often. (My laundry basket was full of red and scarlet items, which would be unusual for anyone, but was especially rare for me.)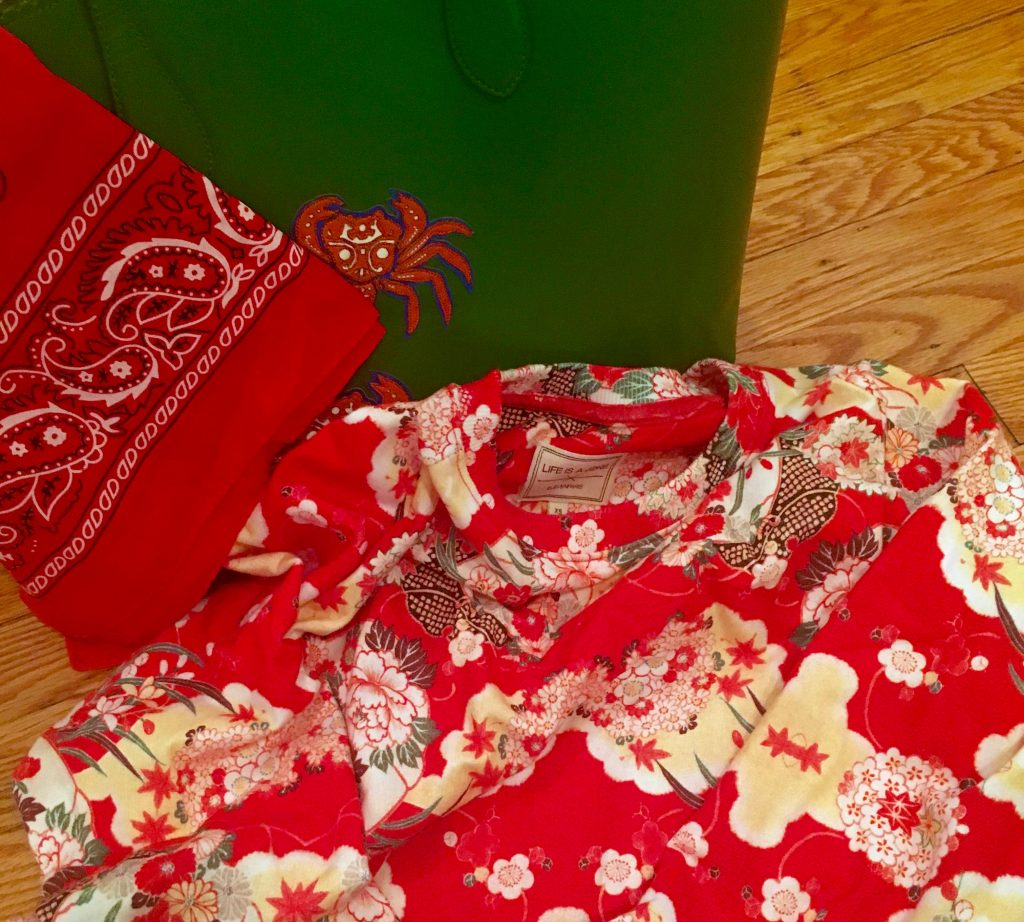 Let me explain:  first of all, I used to have a theory that red works better for brunettes; I thought that blondes in red not only look trite but also sometimes a little provocative or vulgar, if you please. And secondly, I have pink cheeks, and red usually brings out the pink in my face. And so I used to think that red was a no-no for me.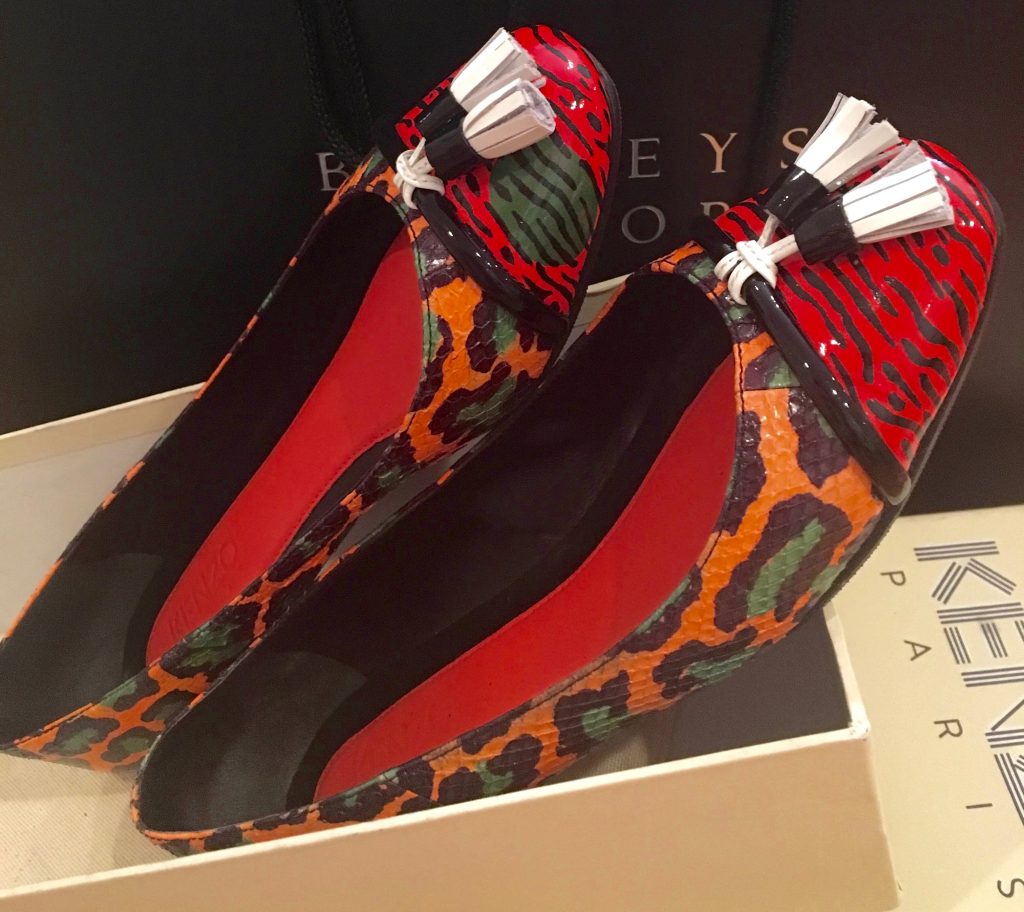 However, I guess I've been a little absent-minded while shopping lately and unintentionally picked up red and peachy-red clothes. Lesson of the day: "Never say never!" 🙂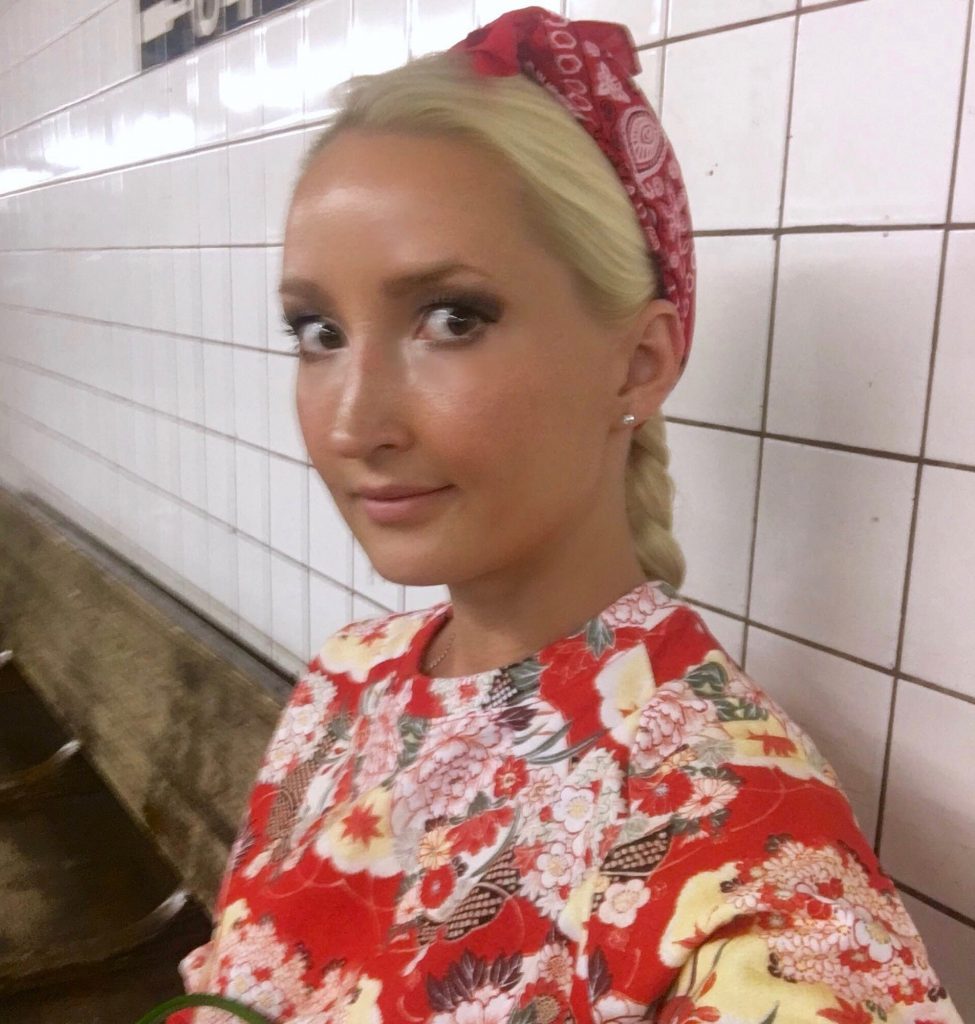 Sweatshirt – Life is a Joke, Eleven Paris / Pants – Wilfred from the Aritzia store / Shoes – Kenzo / Red bandana