I've never been a huge fan of country western style music or dress. However, I think that this almost Old West-style wine tasting outfit worked out quite well – if I do say myself! 😉 – for a visit to a lovely tasting room in Old West-style Carmel Valley. It also happened to be perfect for catching the sunset that afternoon in Big Sur!
Let me explain. My husband Mark and I were on the central coast of California – just before the recent flooding and mudslides. I had learned that Mark hadn't been to Nepenthe in Big Sur or Carmel Valley. And so, it was a must!
I remembered a beautiful Carmel winery I had visited years ago, and so, we went looking it. After driving around in circles and getting a wee bit irritable – okay, my sense of direction is not stellar! – we decided on a new spot (thank you, Internet!). The Georis Winery was heaven!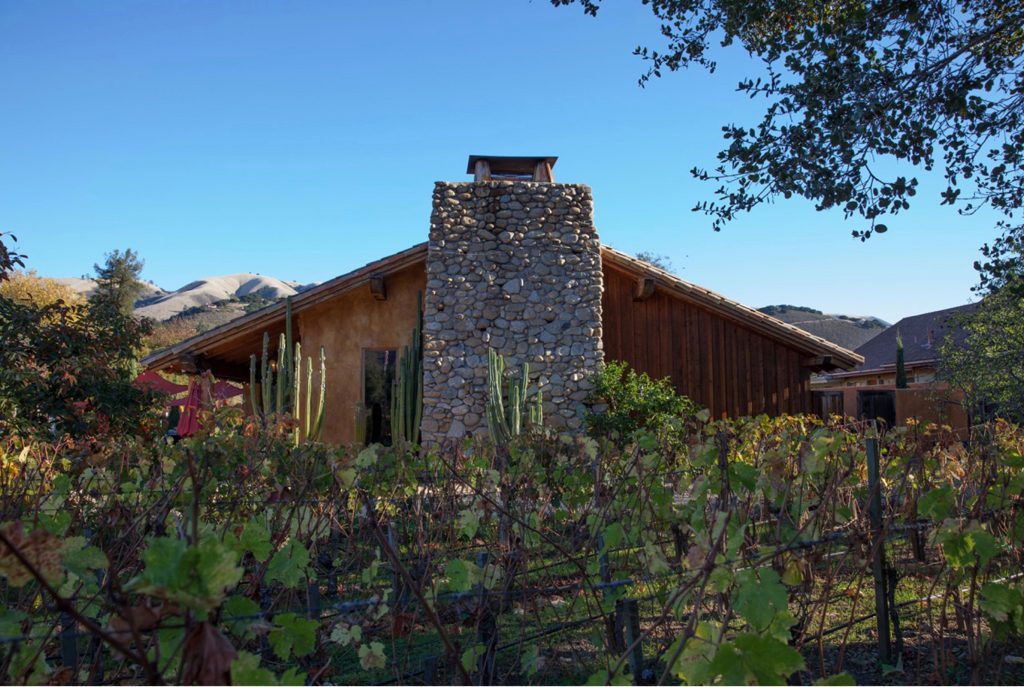 The tasting room is very large with private-feeling groupings of chairs and tables. A fire roared in a giant fireplace above which there was a very black line of soot on the wall. (Apparently, fires there aren't generally wimpy.) We sat back and enjoyed a red flight with charcuterie.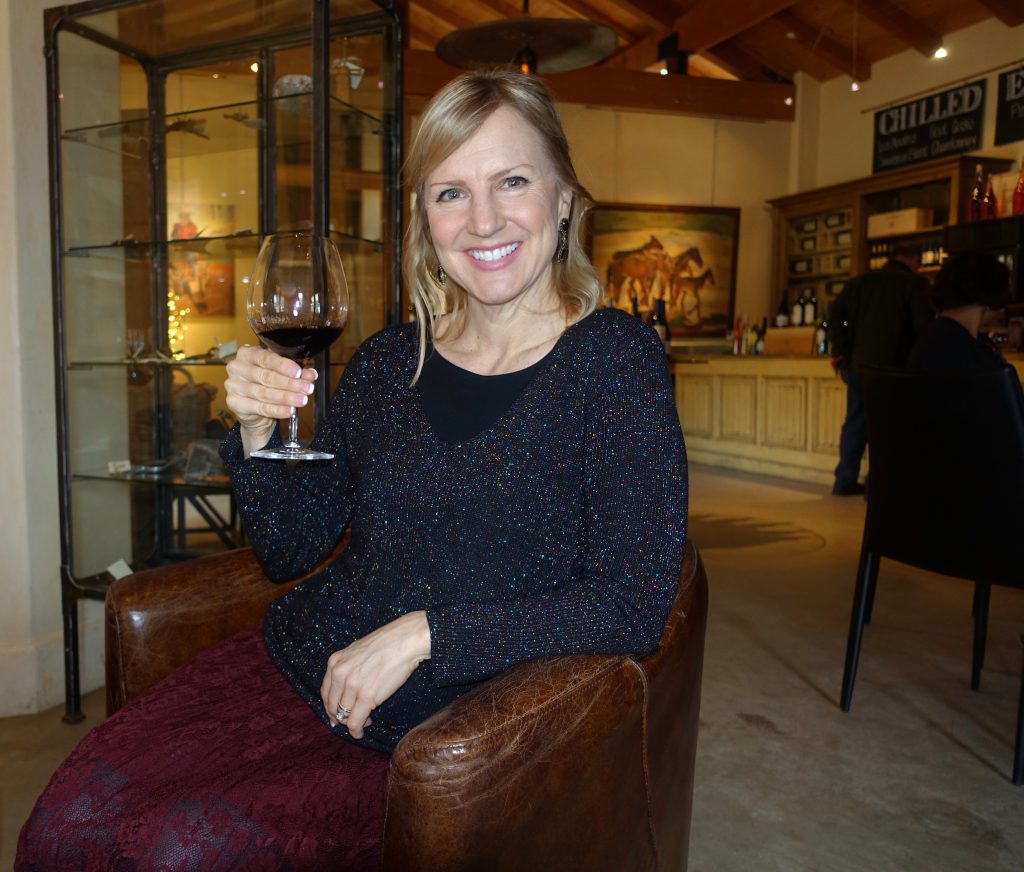 The outfit
I really love this midi lace skirt I bought at Zara last year. The bottom part is a bit sheer, which makes it fun to pair with tall riding boots like these by Born. I haven't been a huge fan of Born nor anything too comfy looking (especially those verging on orthopedic). But one day I was hobbling around Nordstrom in San Jose in some ill-fitting Jimmy Choo heels, and I bought these on sale. I simply had to have something I could walk in without pain. And they're a classic. (You might remember them, in fact, from a previous post.)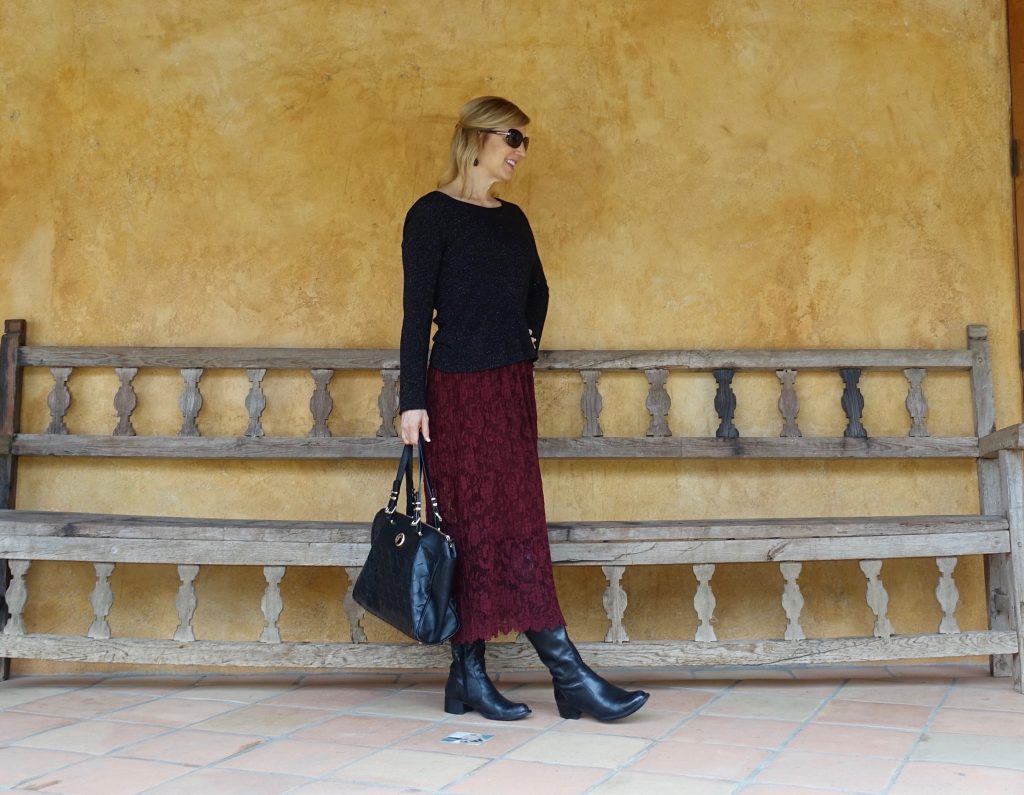 I have made an effort of dressing in lighter, brighter colors this winter, admittedly in a personal act of rebellion amongst my fellow seattleites who – most of them – insist on wearing mostly black. My black sweater with multi-colored sparkles, however, is another way I can bring a little light into a dark season.
This sweater also welcomed my new drop earrings. I have been coveting the look of giant earrings, although they don't always work out when I try them on in real life. These black ones, however, seem made for me, contrasting with my pale/palid complexion.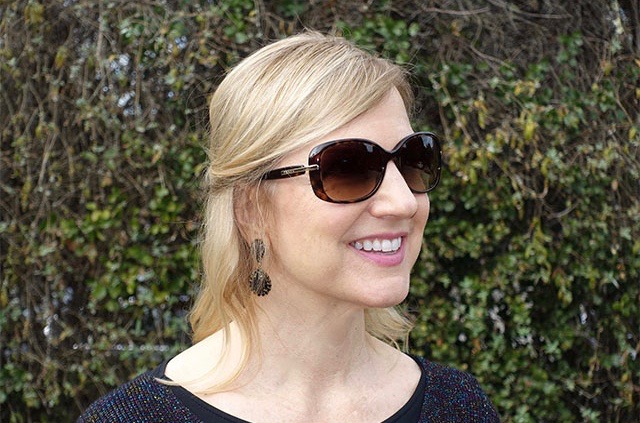 The sunset part
After becoming totally and completely relaxed, sitting with our heads tilted back onto the backs of our chairs, Mark and I decided to make the final leg of our journey to Nepenthe. It was well worth getting up and…sitting back down in the car!
Nepenthe is perched, as you see, on a cliff overlooking the ocean. Even on a slightly overcast day, the view is breathtakingly romantic. I was very comfortable in just a sweater, albeit over a long-sleeved top, with a skirt and boots…
…until the sun set. Fortunately, we had gas heaters and coats to keep us warm as we dined on Nepenthe's back deck, facing the ocean. All in all, it was a perfect outfit for a beautiful day on California's central coast. And according to a friend who lives there, it seems that the rain has just subsided – in case you have the chance to visit these two amazing spots.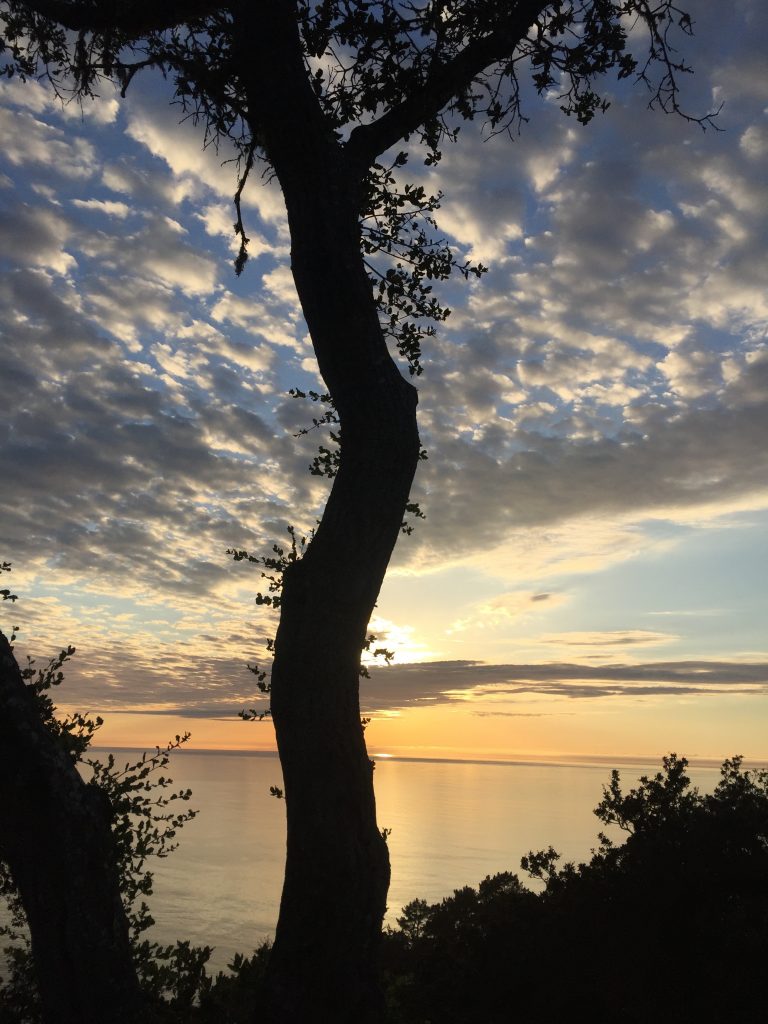 Outfit: Sweater from tiny shop in Venice, Italy (old) / Zara skirt (old) – similar / Loren Hope crystal drop earrings / Born riding boots (old) – similar / Versace tote 
XO, Janea
---