Black and white. It's hard to go wrong with those two. When it comes to a black and white outfit, I like to combine different prints. Here's an example. You can see that the top has horizontal stripes in the back and circles in front, while the sweatshirt has a zebra print with a little "twist" in the back.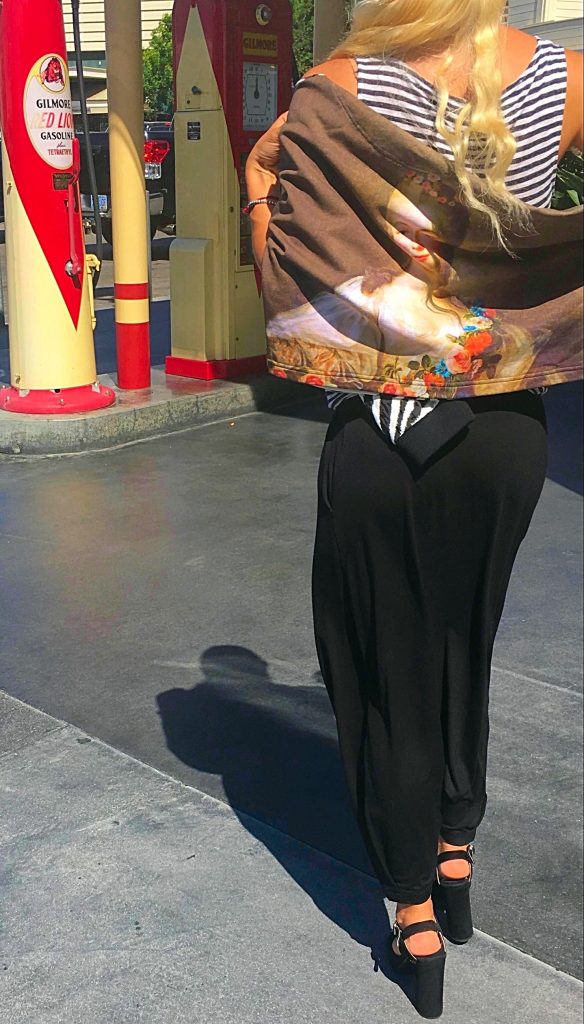 On this day, my friend Sabrini and I went to have lunch at our favorite Brazilian spot in The Grove – at the Farmers Market to be exact. But when I saw these delicious edible waffle cone cups dipped in chocolate or other delicious stuff, there was no turning back.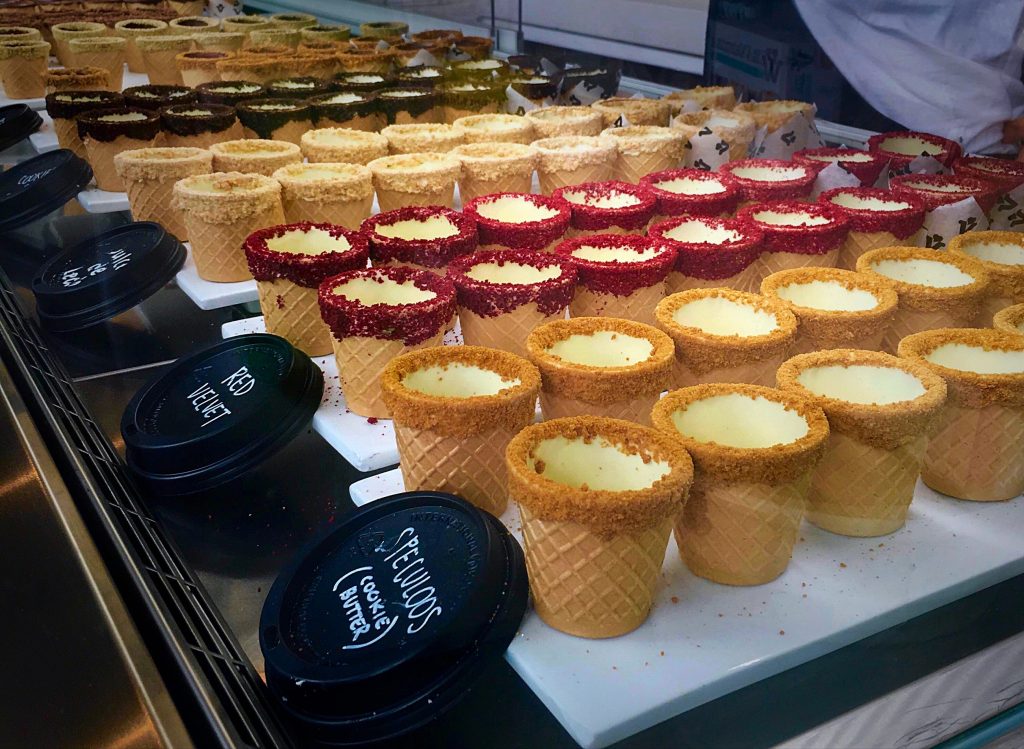 I had a double espresso shot with a little milk foam in one, and then we decided to have another coffee dessert. I tried one with a scoop of gelato in a Nutella-dipped cup. It's beyond yummy! Highly recommended. 🙂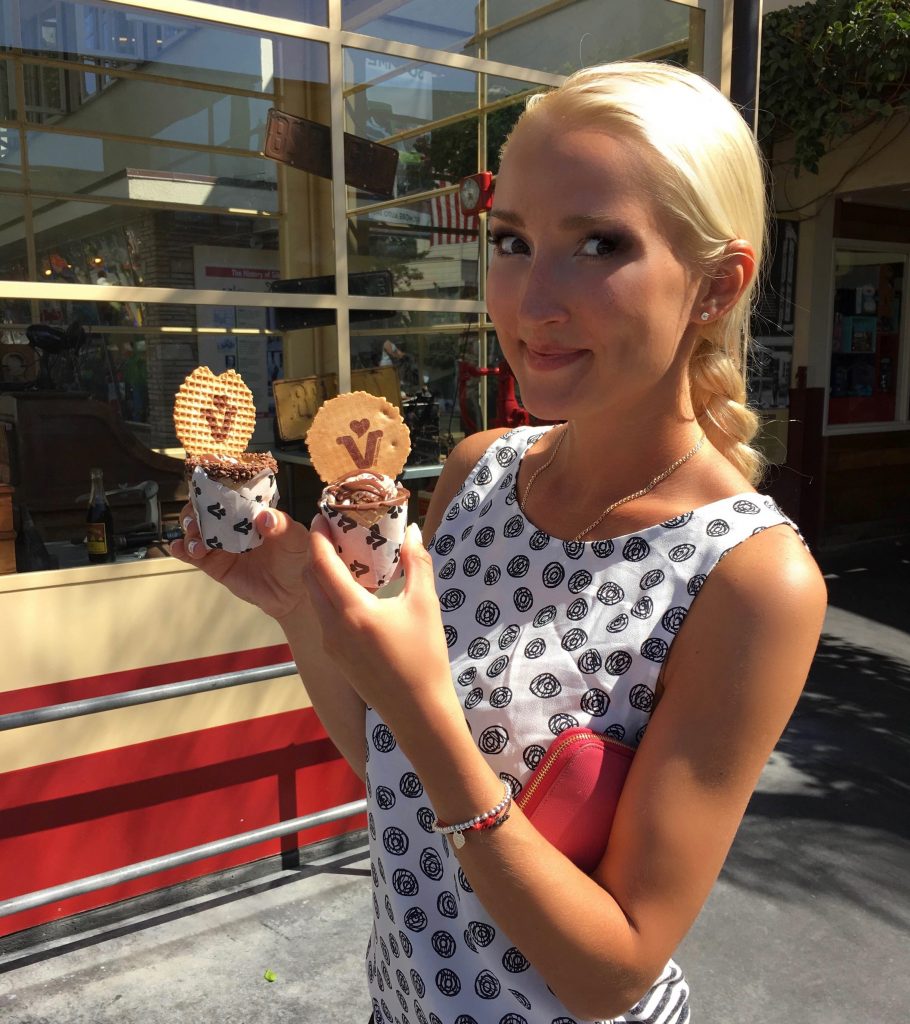 Since we totally spoiled our lunches, we skipped the meal and just walked around the market a little more.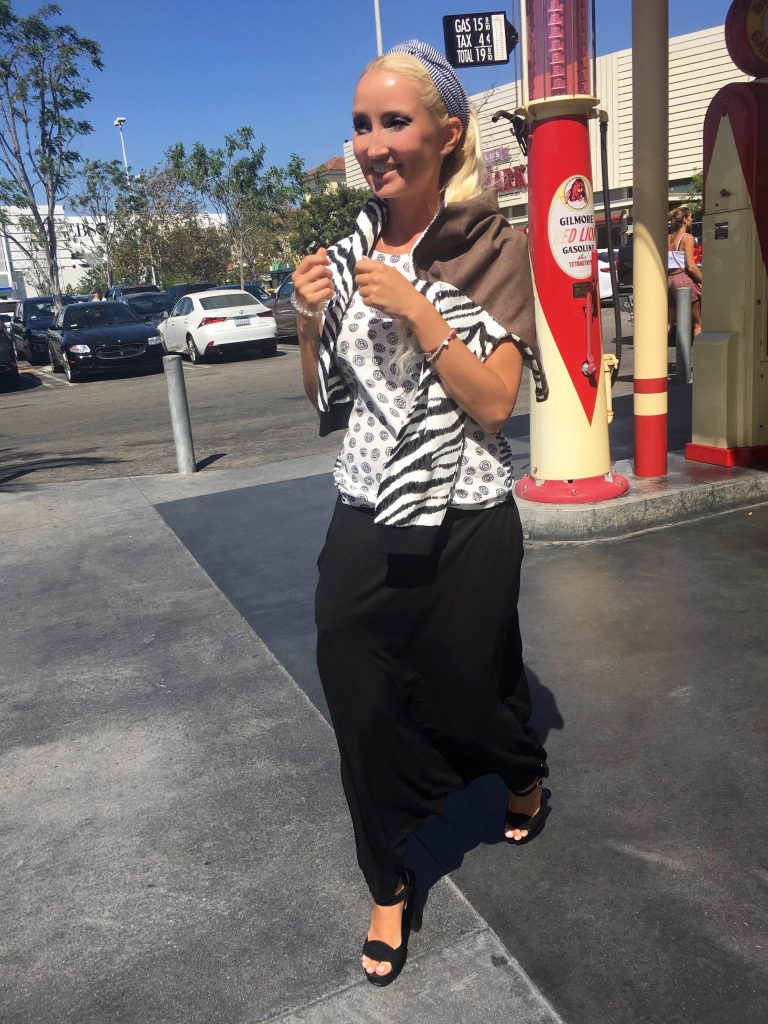 I love L.A. weather when it's not too hot and sunny. You can see that I'm wearing one of my summer staples: a bandana. I also make sure to always keep a light jacket, cardigan, or sweatshirt in my bag, because nights get chilly and the wind is cold sometimes. Weather differs dramatically depending on whether the sun is out or not.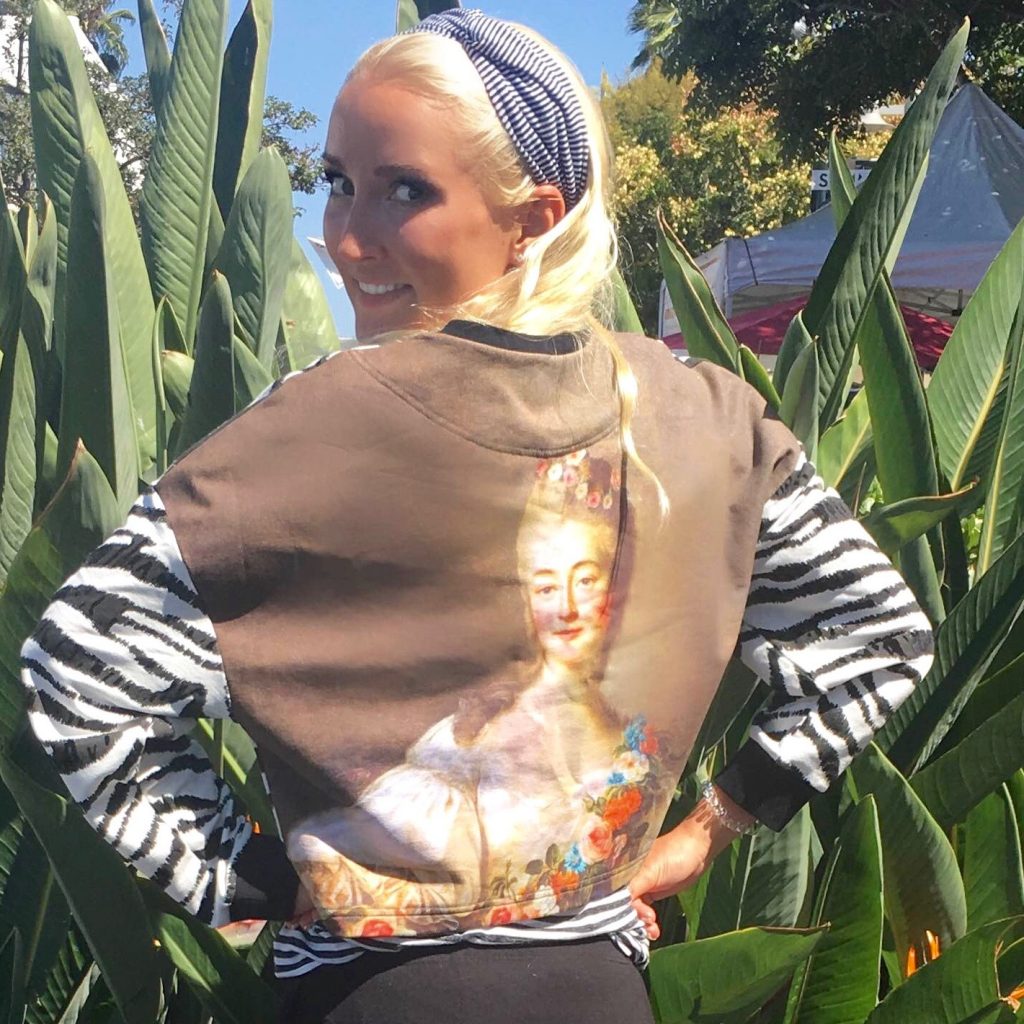 It's especially helpful if I'm wearing open-toed shoes, which is also why I prefer long pants or something else to cover my legs.
Prada shoes – similar / Eileen Fisher pants similar in petite/large / Forever 21 bandana – similar / Hanui t-shirt – similar / Emanuel Ungaro sweatshirt – similar on sale
---
☀️