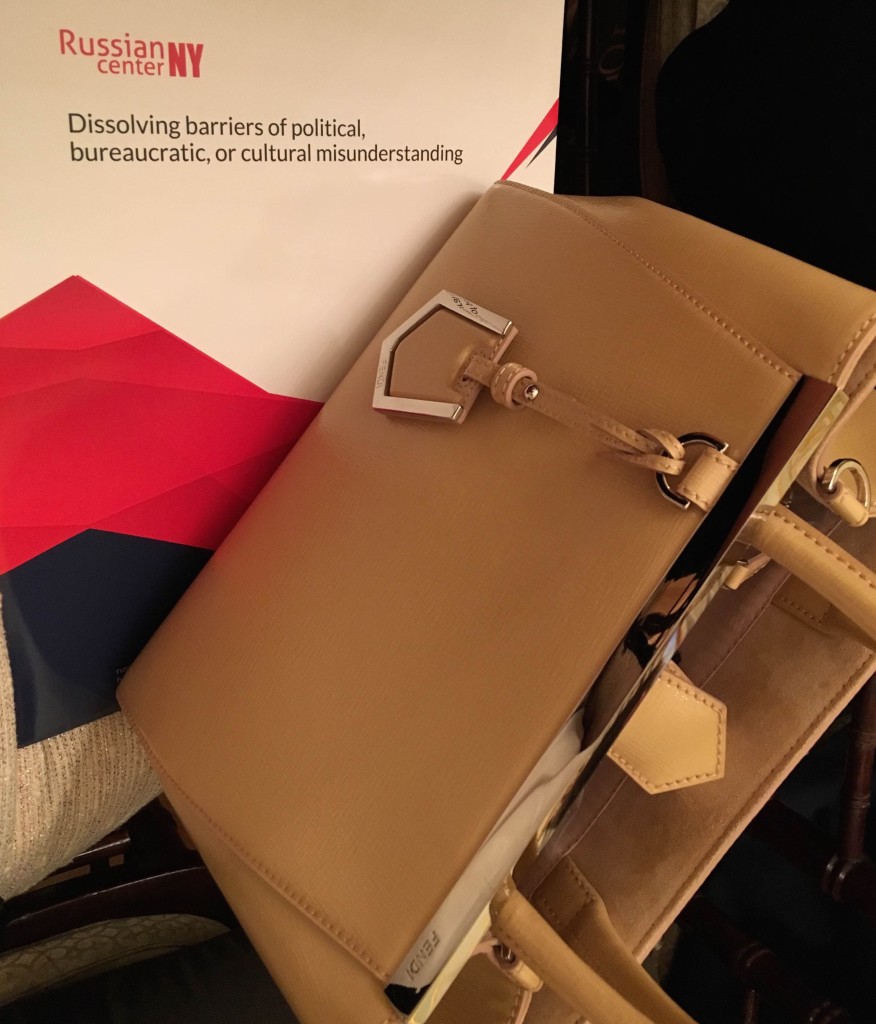 Our Fendi-toting Liliya was recently invited to a presentation, "Dissolving barriers of political, bureaucratic, or cultural misunderstanding," at the Russian Consulate in New York. It seems that the building itself was built by the Vanderbilt family and is quite ornate. One certainly wouldn't want to be underdressed for such an event! At the same time, it would be a shame to override our personal style with a literal interpretation of the dress code. 
Not one to look too serious or stodgy, Liliya's #ootd (outfit of the day) was both appropriate and fun. Her fashionista spidey-senses determined that she would wear a suit – but how she styled the suit is another story. – Janea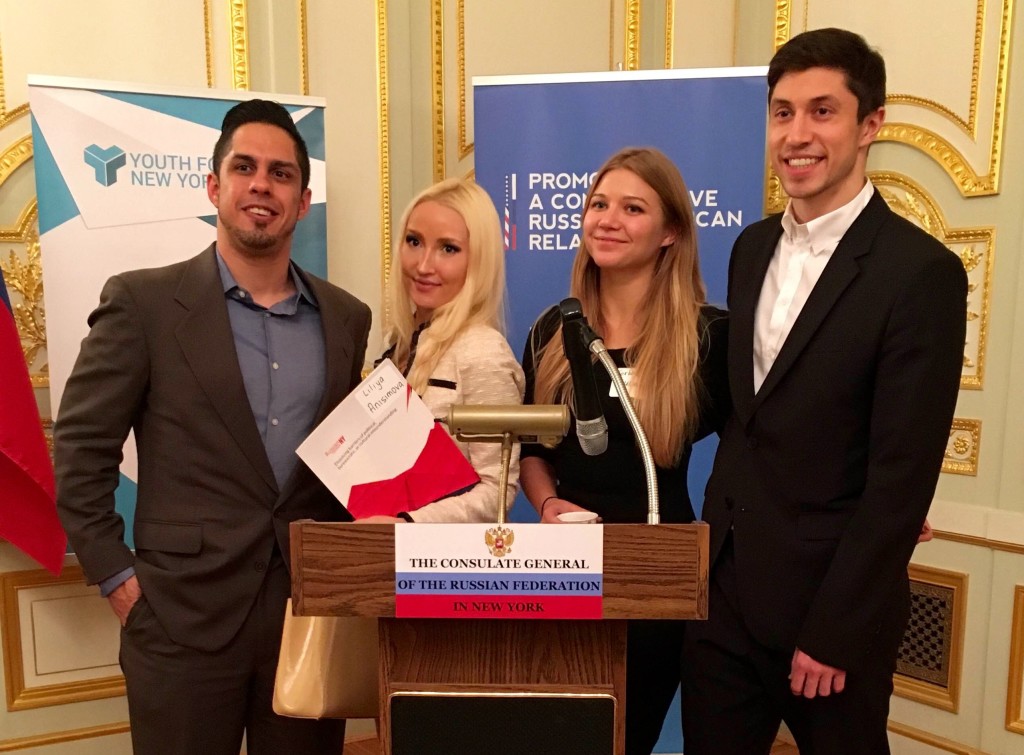 I'm not a big fan of formal women's suits. I like suits on men. In fact, I think suits are the sexiest look there is for men, but not for women. And so, I try to avoid that suit look for myself, even though there are great examples of women who have totally made a man's suit work – women like Katharine Hepburn and Marlene Dietrich.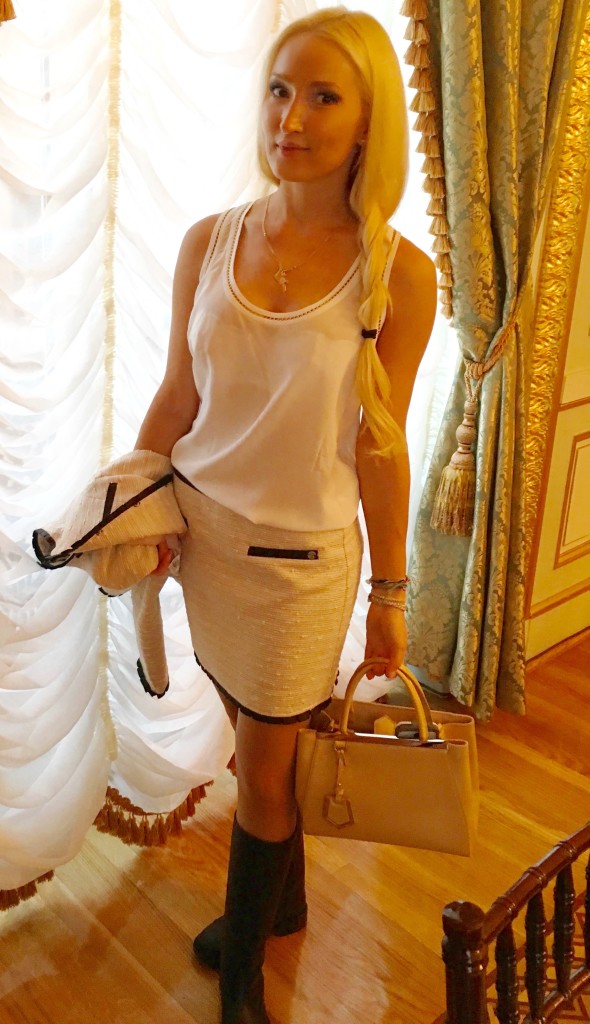 I feel very uncomfortable in super formal outfits, and so, I'm always trying to make them a little more playful, colorful, and comfortable. For this event, I chose a D.E.P.T suit and wore it with a silk Joie t-shirt, Chanel high boots, and Fendi purse.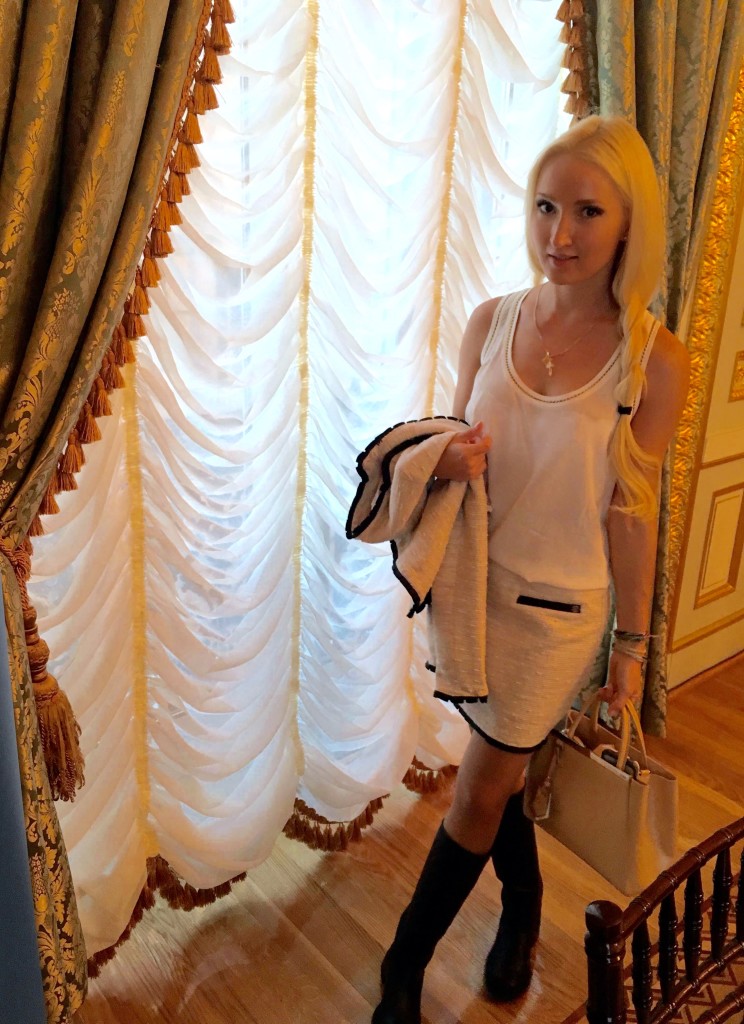 I like the look because it's light in color, the length of the skirt is very flattering, and the boots let me hide the fact that the skirt might be a little shorter than what is considered "formal"; I'm not showing too much leg – as I would be if I had worn high-heeled pumps.
I love Liliya's way of putting together outfits which both suit her – in so many ways – and are suitable for the occasion (puns intended). The styling of this suit is evidence that we can definitely tweak formal – and work! – clothes so that they aren't boring. And we can dress "appropriately" without obliterating our individual style! – Janea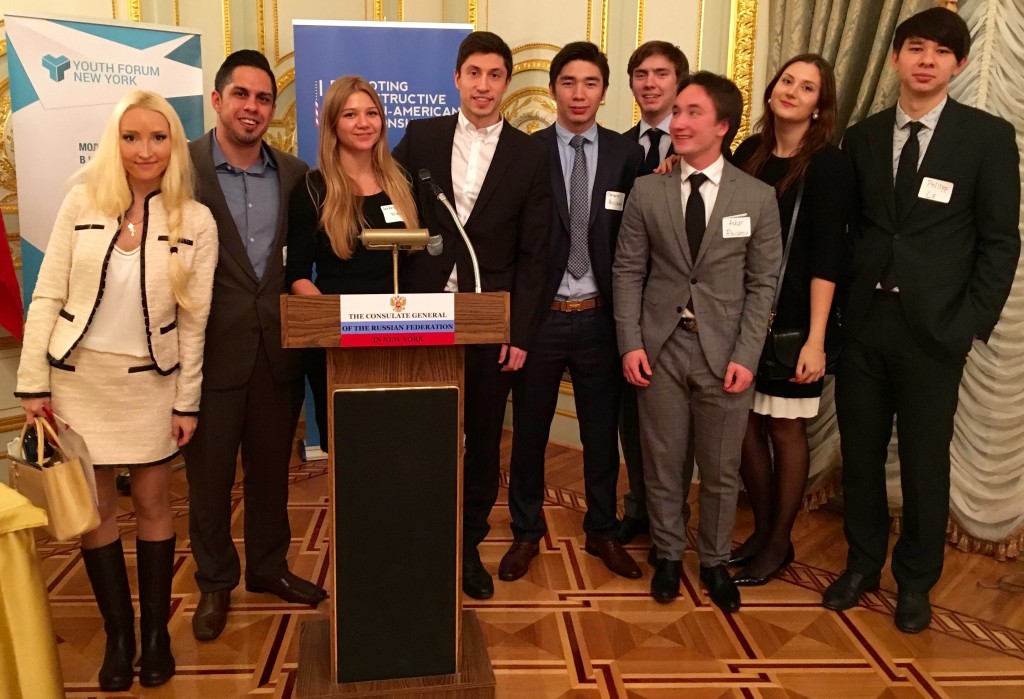 ---