Last Saturday, my friend Yana and I attended a great event by BUST (magazine/site for women) in Brooklyn. Yana called it a hipster fair. Even though it may have been hipster paradise, we had fun and got lots of inspiration there.
We originally went because of a little mission we got into our heads – not just to wander around and buy unique stuff. Well, we did that too, but…
…Yana and I are organizing a party! And you are more than welcome! 
It will be at the end of May in New York. If you are interested, please RSVP below, and I will be more than happy to send you more information and an invitation.
Just so you know, this is not going to be a simple party. Not for theSTYLetti girls, nah! It will be fashion-focused. We'll have people there who do nail art, fun French braids, and things like that so that our guests – while enjoying themselves, the company of friends, music provided by a live DJ, and bubbly – can also get ready for the evening, doing makeup and all those other shenanigans we girls do before a night out.
It will be lots of fun, and you can be sure of a resultant post about the outfit of that night (#ootn).
So that was our idea, and we went to the indie craft fair to meet people who could potentially participate in our party. We got off on the right foot, because we immediately met an awesome woman who connected us with a company dealing in party decorations.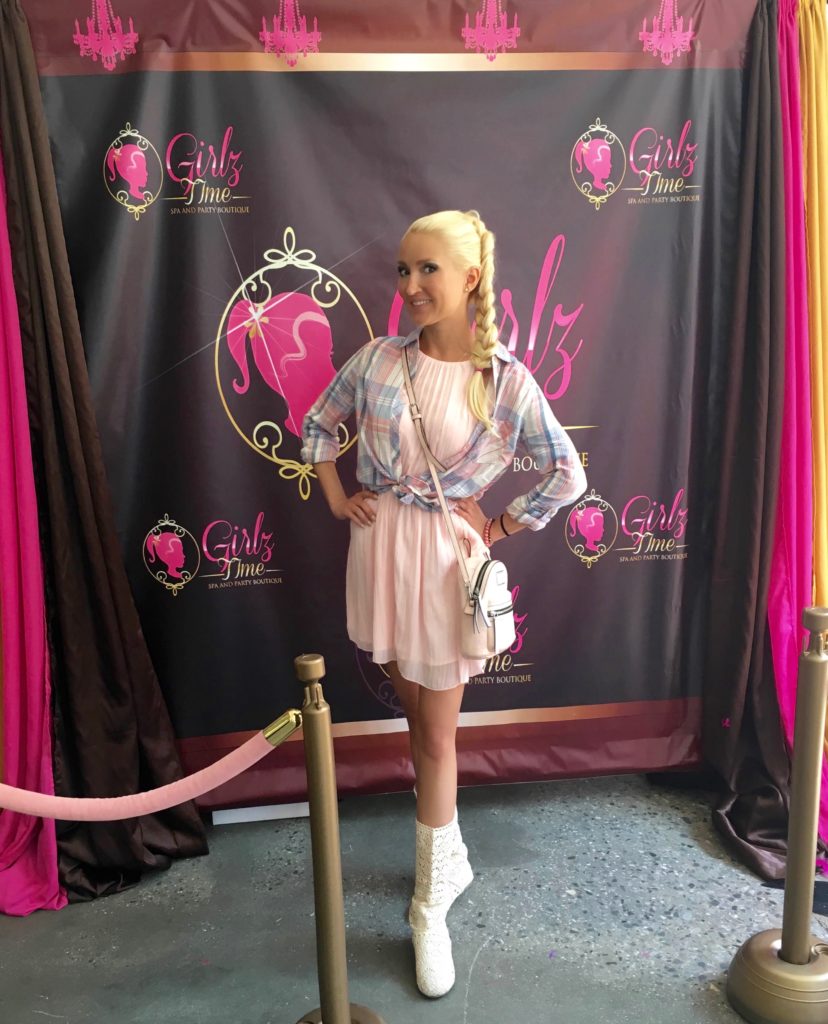 After that, I couldn't resist looking at handmade jewelry by Kitschy Kitchen. It was so fun and eye-catching – like little fresh-baked goodies. I loved it!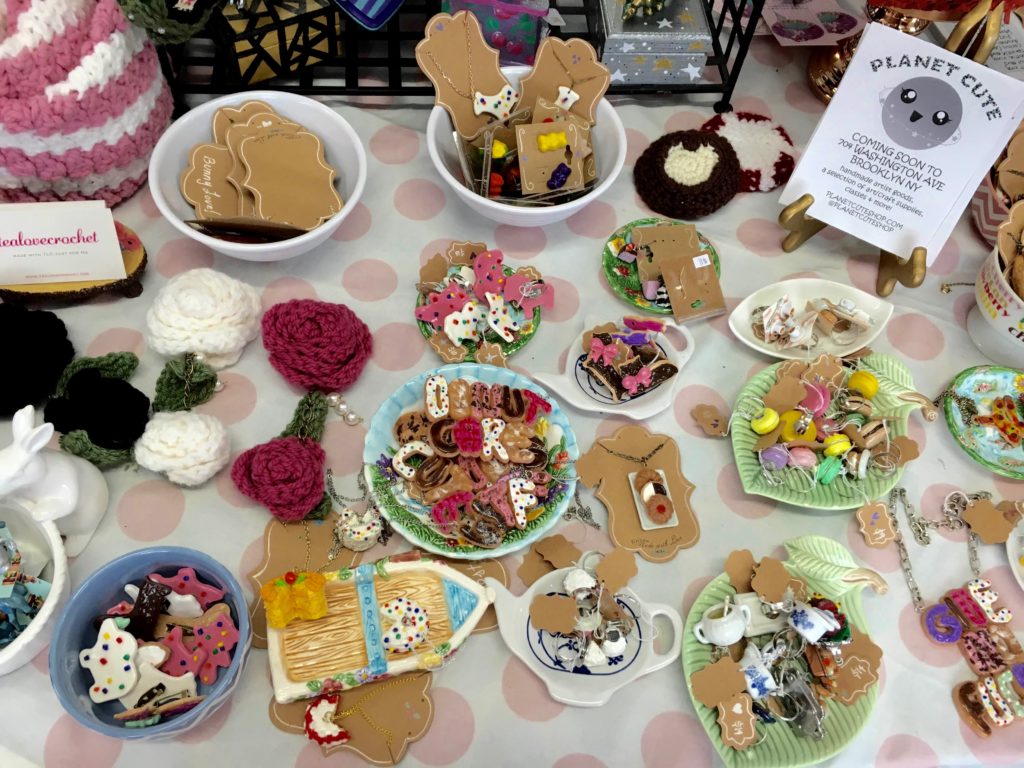 Another thing that caught my attention was Women Ink stationary which uses the season's best looks – runway or street style – as inspiration to create hand-drawn illustrations that are both cheeky and chic. (They also follow theSTYLetti updates!) 🙂
Their hand-painted postcards were my favorites! I love sending postcards to friends while traveling and also love receiving hand-written postcards and letters. It might sound old-fashioned for this digital era, but what can I say? Guilty!
Sending a postcard, to me, is like sending a vibe, some energy, or a little piece of yourself; and receiving one is so much better than opening an email or facebook message, don't you think?
All in all, it was a cool event. The next BUST Craftacular fair, by the way, will be in L.A. May 7th in case you can make it (see details here).
As for my outfit of the day, I chose to wear pastel colors. I felt like light pink in a diaphanous fabric was perfect for such a beautiful, sunny day. And I always enjoy wearing the little pink crossbody bag that almost looks a miniature backpack.
You could say that a plaid shirt was highly appropriate for a hipster fair, and also in the spirit of a crafts fair were my partially handmade boots, bought at a similar event in Russia.
I hope you enjoyed the outfit. And be sure to RSVP by email if you want to join the party! Exact details are still being worked out, but we are almost positive it will be in TriBeCa on Friday, May 20th. Lots of fun!
Psst! Want to shop the look? You can find 
crossbody bag (on sale!) 

here
---
?