I'd have to say that this outfit of the day (#ootd) does not entirely reflect my personal style…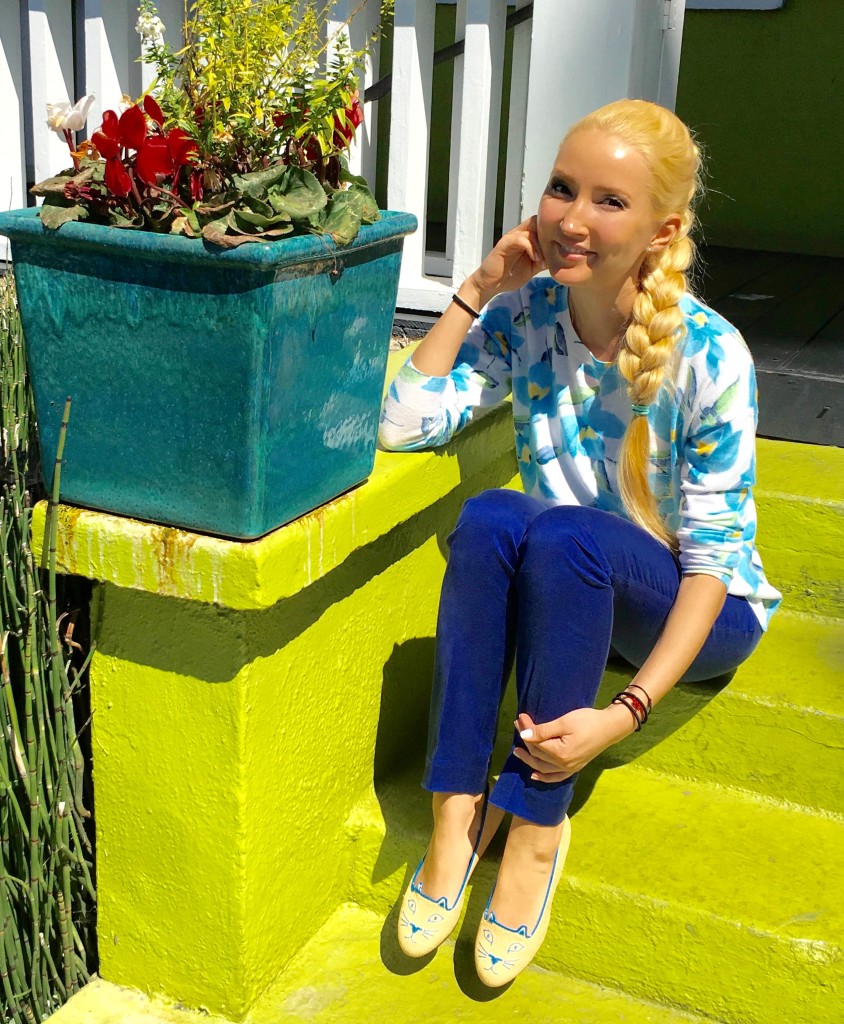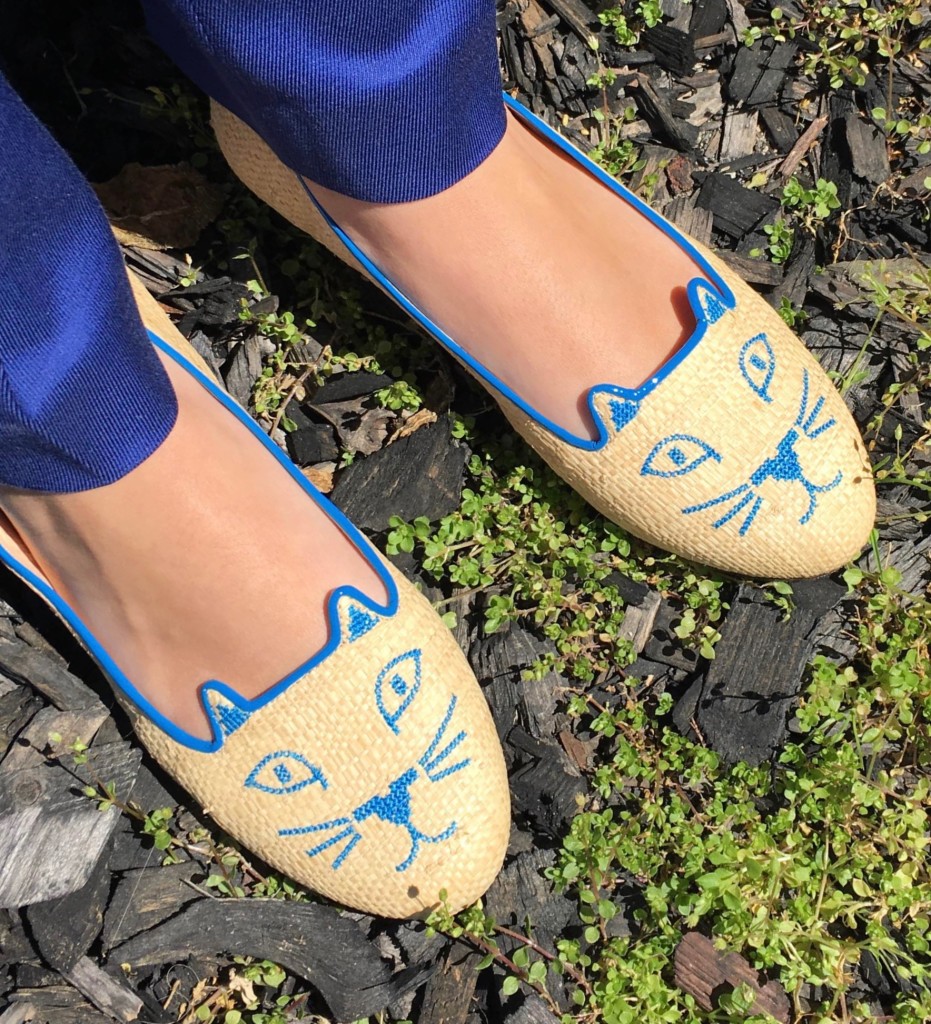 …with the exception of the shoes!
It is actually more similar to my mom's taste. She loves wearing colorful sweaters or a cardigan sweater over a tee-shaped sweater with matching pants. But as my mom's child, I also at times feel like wearing something colorful and matching.
This was my outfit for our first day in L.A. with my best friend Yana and her little sister Lisa who came all the way from Moscow. After they arrived at the airport that morning, we picked up a rental car and drove to Abbot Kinney Boulevard, where I just love walking around. We enjoyed a great lunch at this fish place called Salt Air…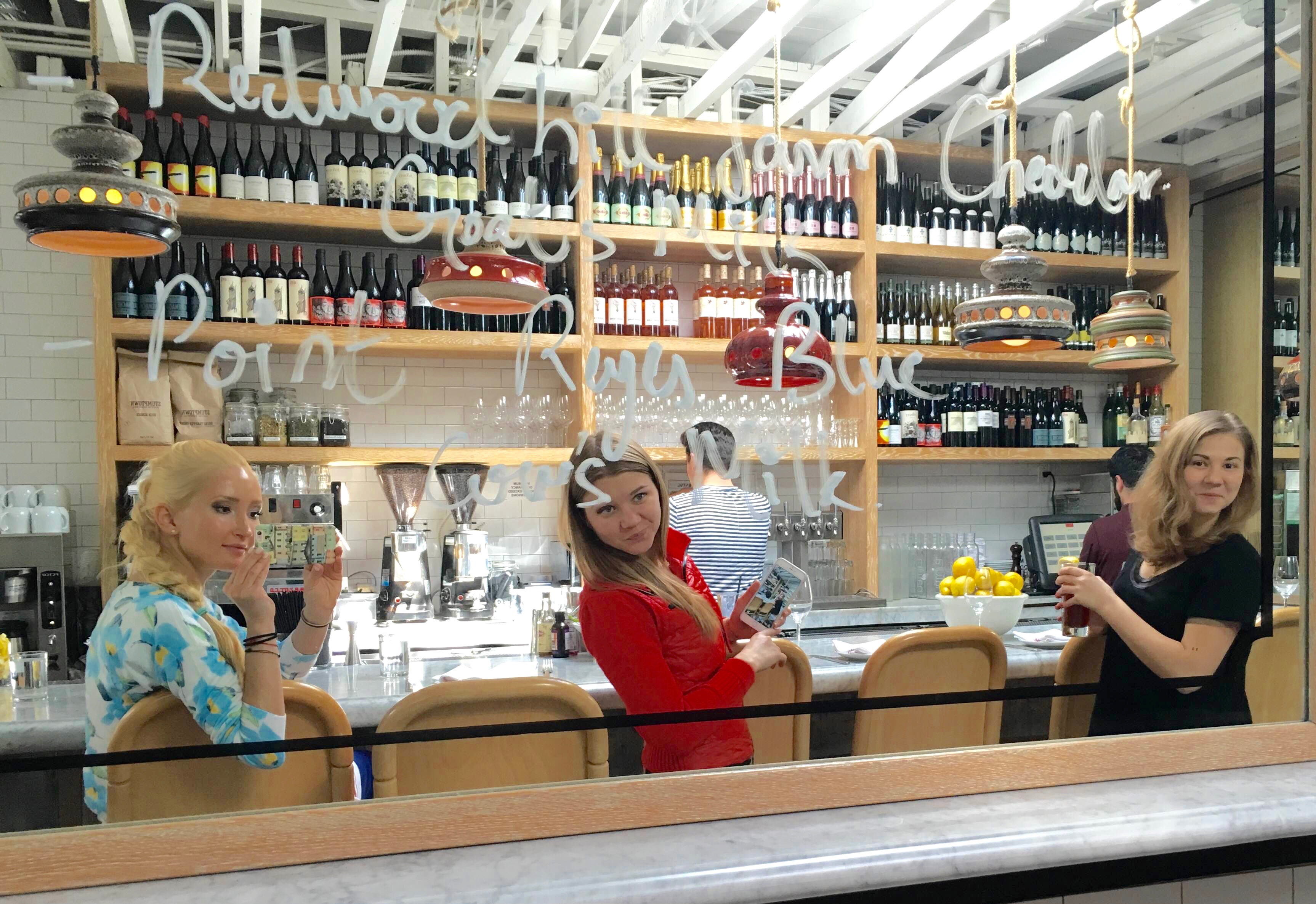 …and then headed straight to the J. Paul Getty Museum.
It was my first time at the Getty. As I mentioned, I came from New York and before that, lived in Russia, where it is a given that one can find great museums. I was pleasantly surprised to see so much culture and art here! I love this place!
It has gorgeous gardens, beautiful architecture, and a rich collection.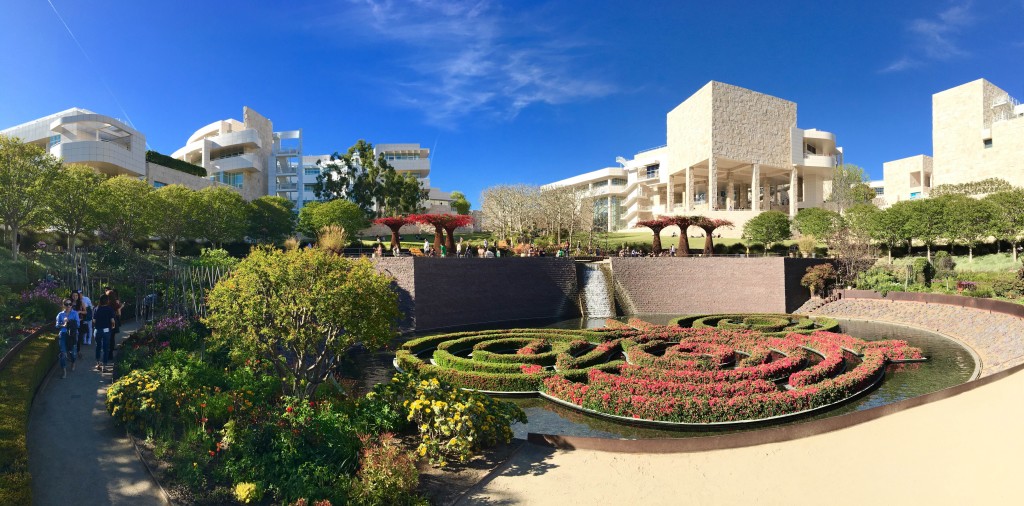 We took an architectural tour of the property…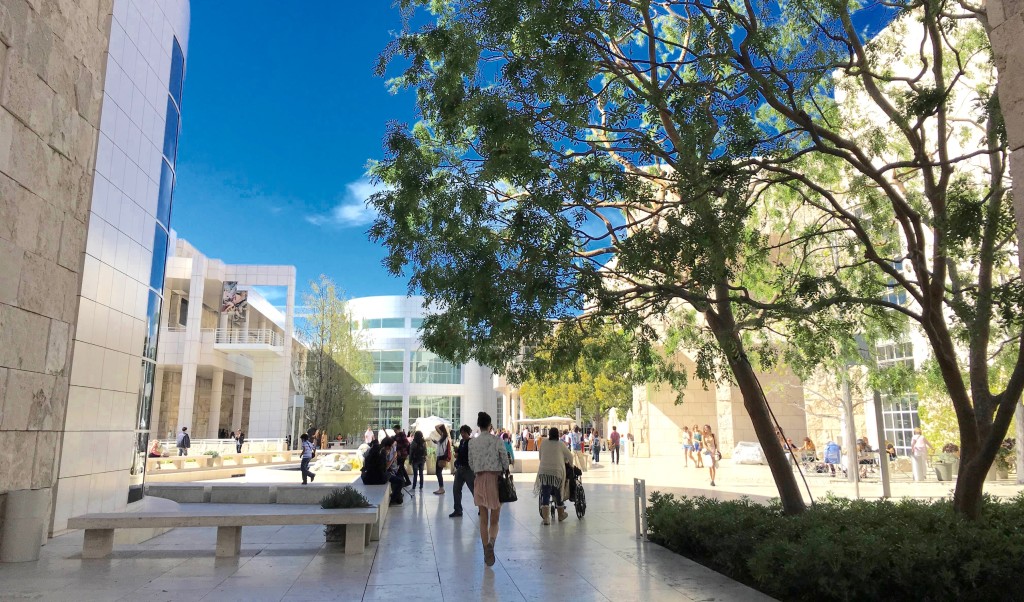 …saw the permanent collection, and viewed a couple of new exhibits: Robert Mapplethorpe: The Perfect Medium (photography) and my personal favorite, Woven Gold: Tapestries of Louis XIV. I love the Gobelin tapestries. The Sun King's collection is simply incredible!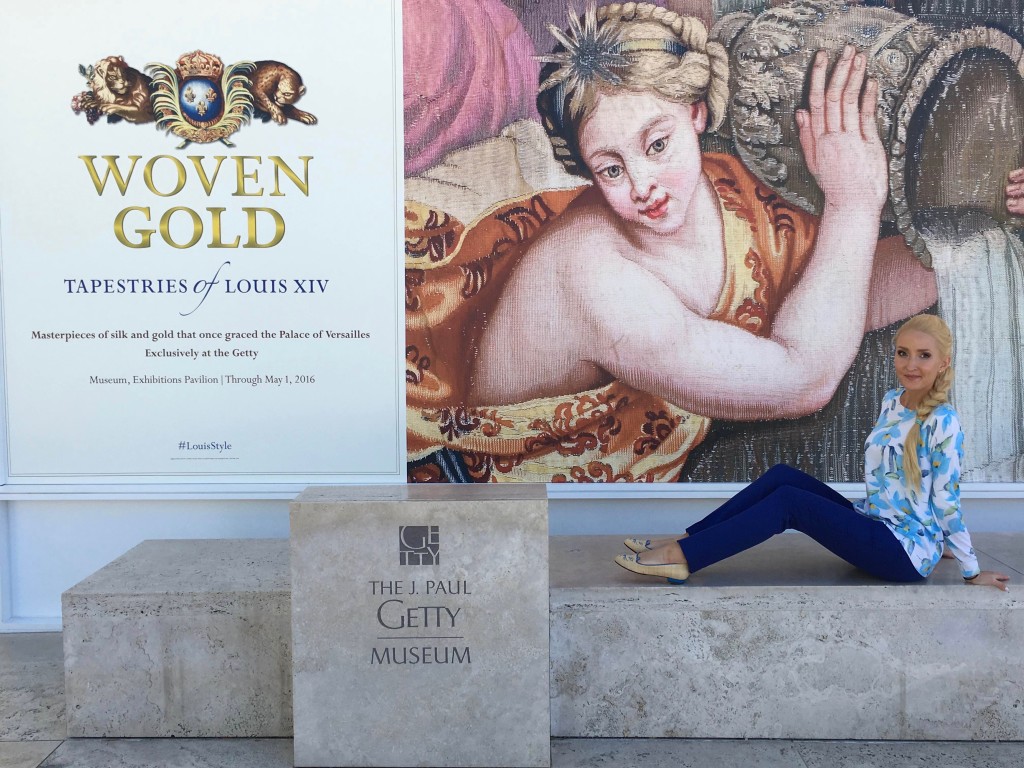 We spent the whole day waking around the Getty property and learned about a Getty mansion somewhere in Malibu. Apparently, it also has a large art collection (possibly our next destination!) I'm still not sure if it is open to the public though; so, we'll see.
And this long but fun day ended at an Italian restaurant in Santa Monica: Valentino – yum!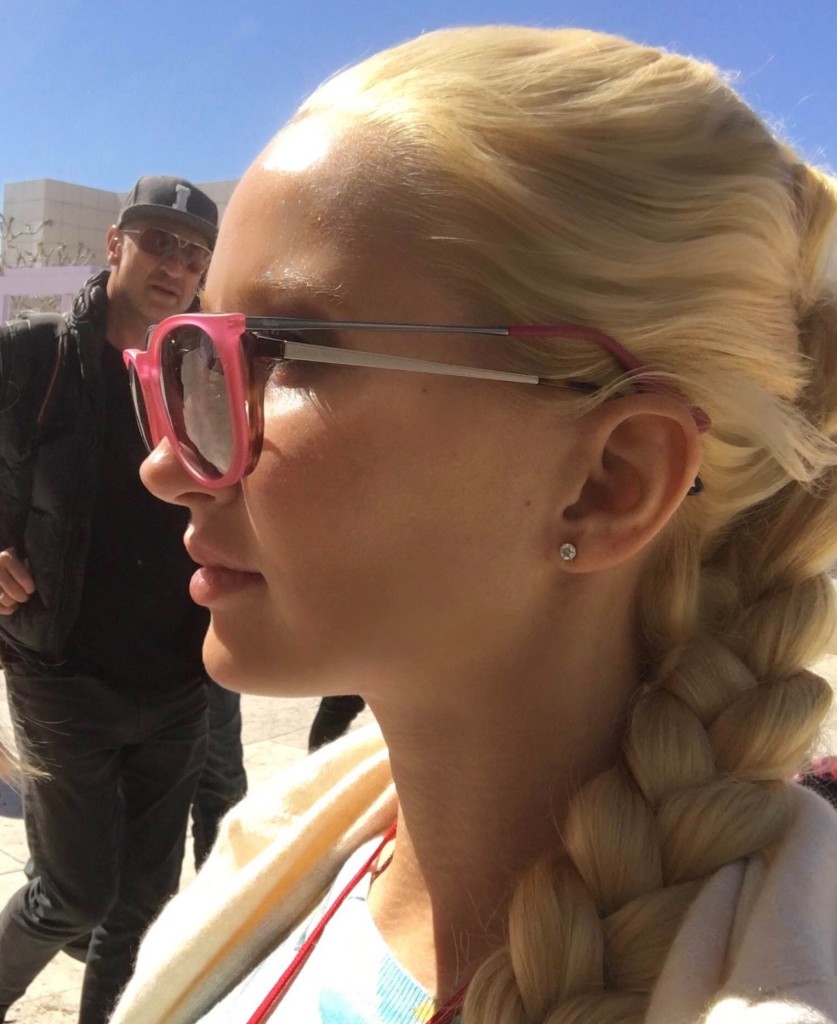 As I was getting ready in the morning, I knew my outfit would have to meet many requirements. First of all, it had to be light and warm, since the day was sunny but not hot, and I planned on helping Yana and Lisa with their luggage at the airport. My footwear also had to accommodate this, which is why flats were perfect – as well as for all the walking.
I didn't wanted my outfit to be too sporty for visiting a sophisticated museum, and I wanted it to be dressy enough for fine dining in the evening. In the end, I think this #OOTD served all purposes very well. 🙂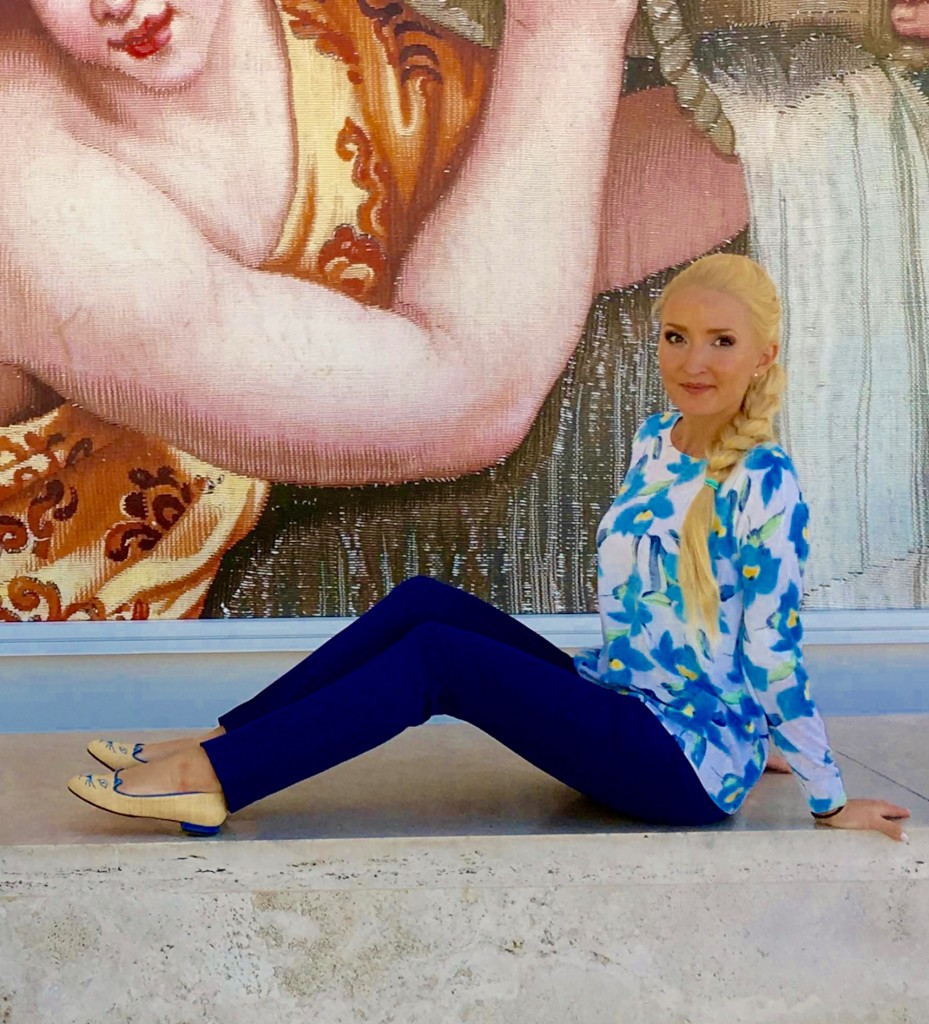 Super soft silk/wool blend sweater – Joie / dressy pants – Alexander Wang / kitty flats – Charlotte Olympia
Psst! Want to shop this look? You can find (listed from high-end to lower-priced options):
---
☀️