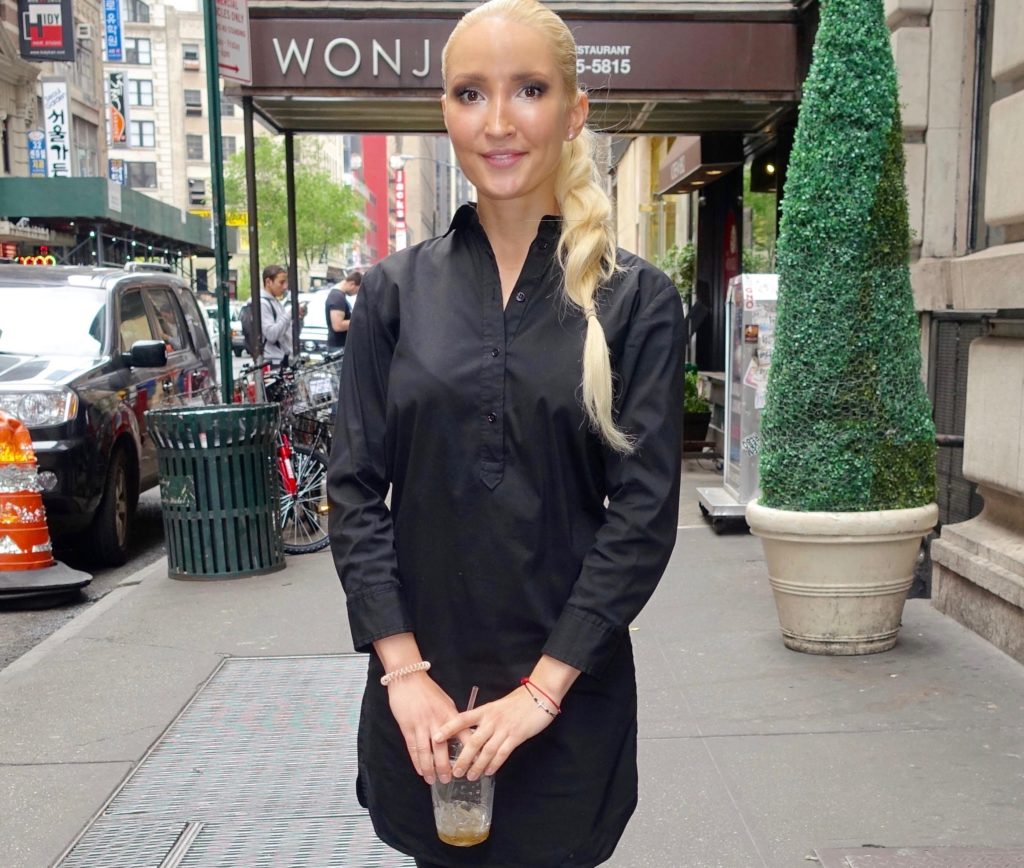 Black is quintessentially New York. Just this week New Yorker magazine published an article about how New Yorkers have always worn black. And so it didn't surprise me that when Liliya met me on the corner of 32nd and Broadway last Saturday, she would be wearing an (adorable!) all-black ensemble.
The outfit also convinced me once and for all that a girl can look classy and chic wearing leggings as pants.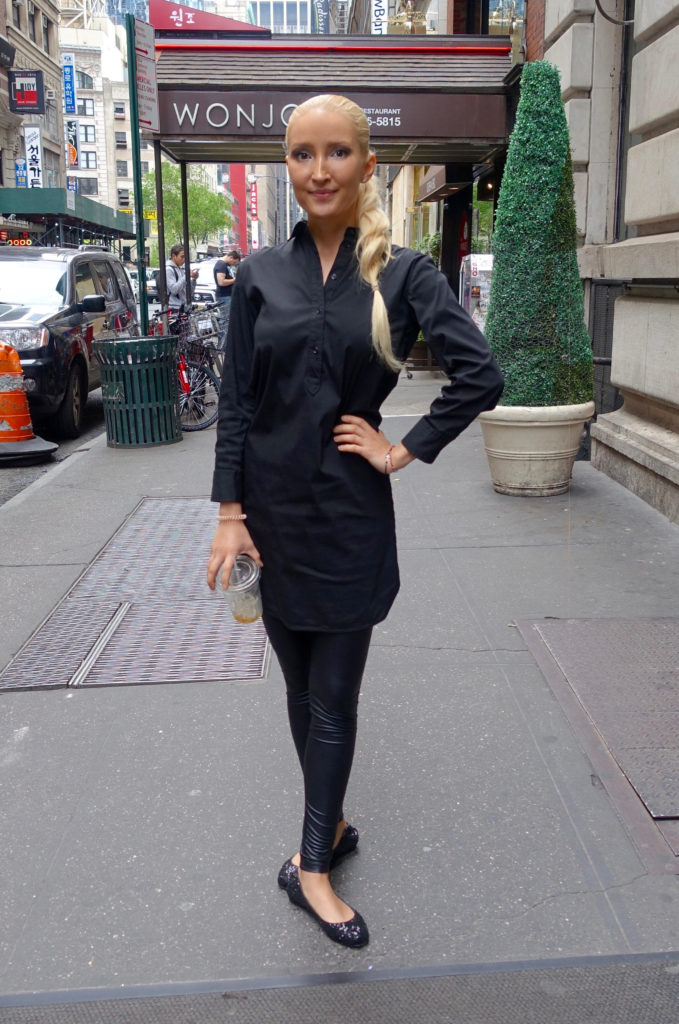 It was a very New York outfit for a New York (Koreatown) adventure. We had planned a Korean barbecue experience – or I should say, Liliya planned it. All I knew in advance was that we would meet up near Penn Station. And she would introduce me to some barbecue or desserts or something – texts are sometimes confusing.
So, we first headed to a Korean food court identifiable only by a Red Mango sign above the doorway. Looking in, it was one of those typical long, narrow businesses you often see in New York.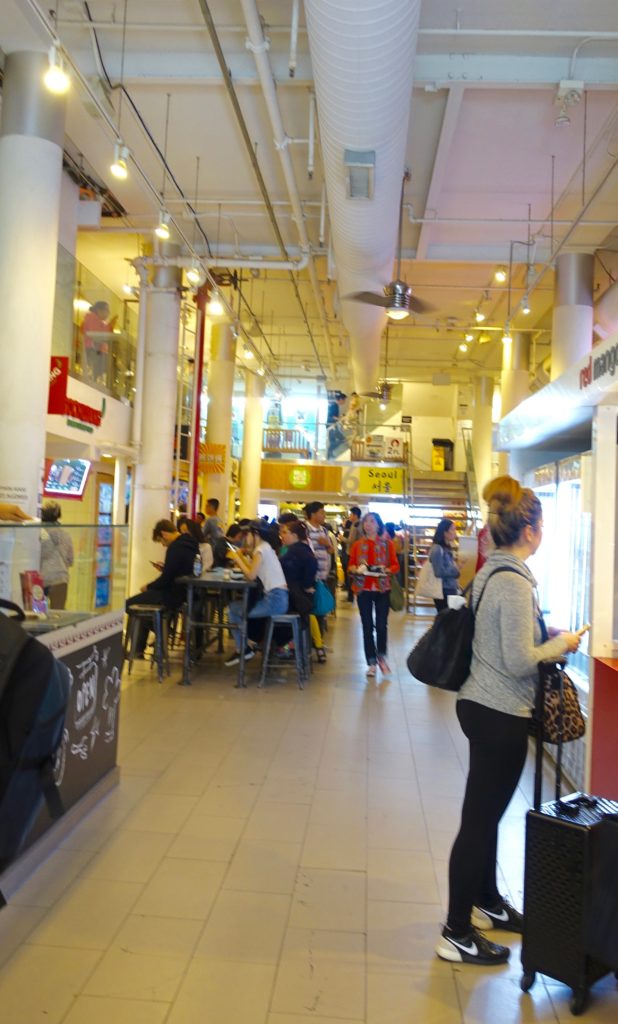 Upstairs wasn't super fancy either, but it was the site of Spot Dessert Bar, which makes a dessert worthy of the 2014 Village Voice award for "Best Dessert". They weren't kidding!
Liliya ordered the winning dessert, "something like a cold mousse with a liquid chocolate center [which oozed out onto the plate] and pistachio crumbs." It came with pistachio ice cream. And I ordered the potted plant!
It was amazing and not overly sweet. The pot contained a sort of spongy cheesecake with berries covered in chocolaty cookie crumbs; it came with cream to "irrigate the plant" and raspberry sorbet. Mmmm. 🙂
I didn't even feel that sugar high immediately followed by a crash which I expected after dessert without a meal. Afterward, Liliya and I checked out beauty treats at TonyMoly just down the street. I had seen tons of recent articles about Korean beauty practices online and was very curious.
In Korean culture, beauty is taken seriously. 
Seoul has the 6th-highest population density on earth, and so, there is fierce competition when it comes to finding a job or partner; it is estimated that "between one-fifth and one-third of women in Seoul have gone under the knife…"
But TonyMoly products don't look serious – they're super cute. Liliya ended up getting a best-selling banana-scented lotion in a banana-shaped tube!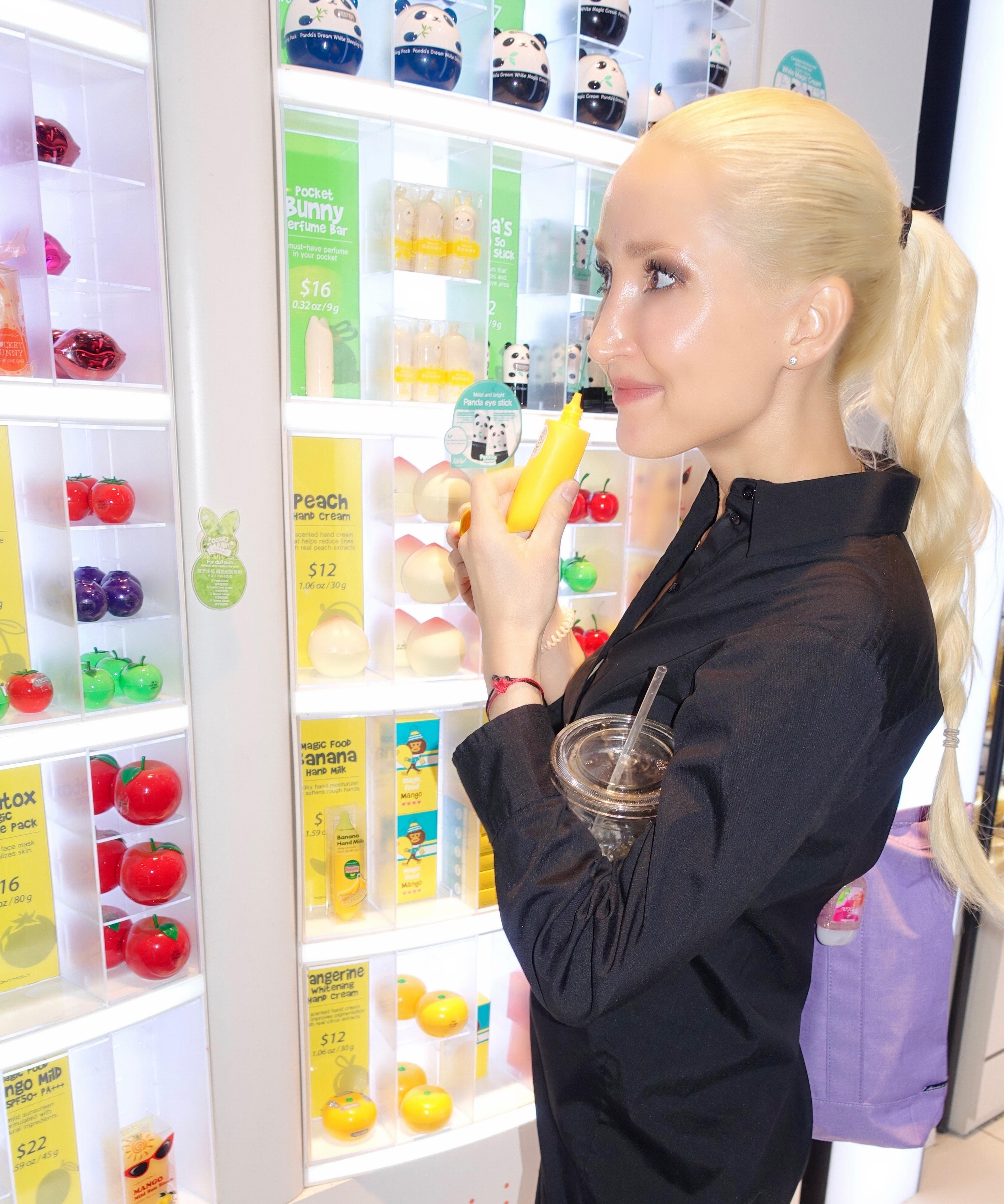 Even acne treatments come in whimsical packaging – like this pretend egg carton containing gel-filled eggs.
Then there were some amusing products like "eye plumping" stick to create puffiness under the eyes – we're always fighting those bags! – and a device for a turned-up nose.
I came away with a really cool $15 eyeliner pen (which so far, I like as much as the more expensive NARS one I accidentally left at home in Seattle) and lovely memories of our little Koreatown experience.
And at the end of the day, I get to share Liliya's outfit of the day with you: a crisp cotton tunic with shiny, stretch leggings and even shinier sequined ballerina flats – all in New York black.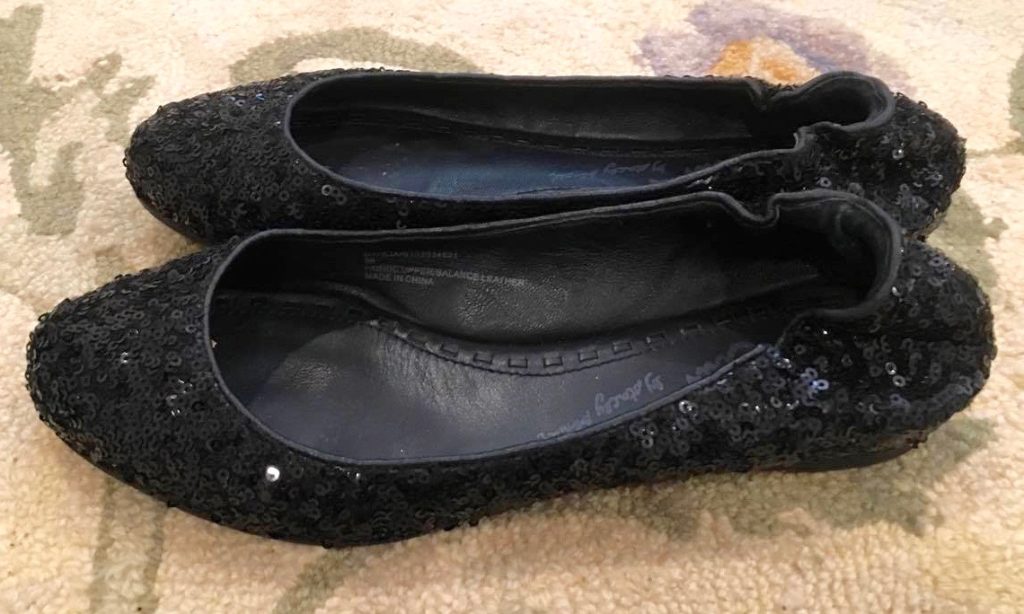 I have to admit that I have been skeptical of the idea of leggings as pants. One of my first posts on the STYLetti featured alternatives to yoga pants for everyday wear. After a day of shooting New York street style, however, I had to recognize that it can be done – and well. I've also seen some pretty cool online suggestions on how to look great in leggings as pants.
Liliya's ensemble is another perfect example: minimalist chic! Because the leggings are stretchy, it is ultra comfortable, but at the same time, looks polished and sophisticated.
Come to think of it, Liliya's outfit can work for the STYLetti readers of many different body types and ages. The tunic is long enough to look tasteful with any type of leggings, although I recommend matte rather than shiny or textured ones for those of us with curvier thighs. And for those with just a little tummy bulge, the tunic's crisp cotton fabric and structure make for a very flattering look.
So, do leggings as pants get your vote? If so, what is your favorite way of wearing them?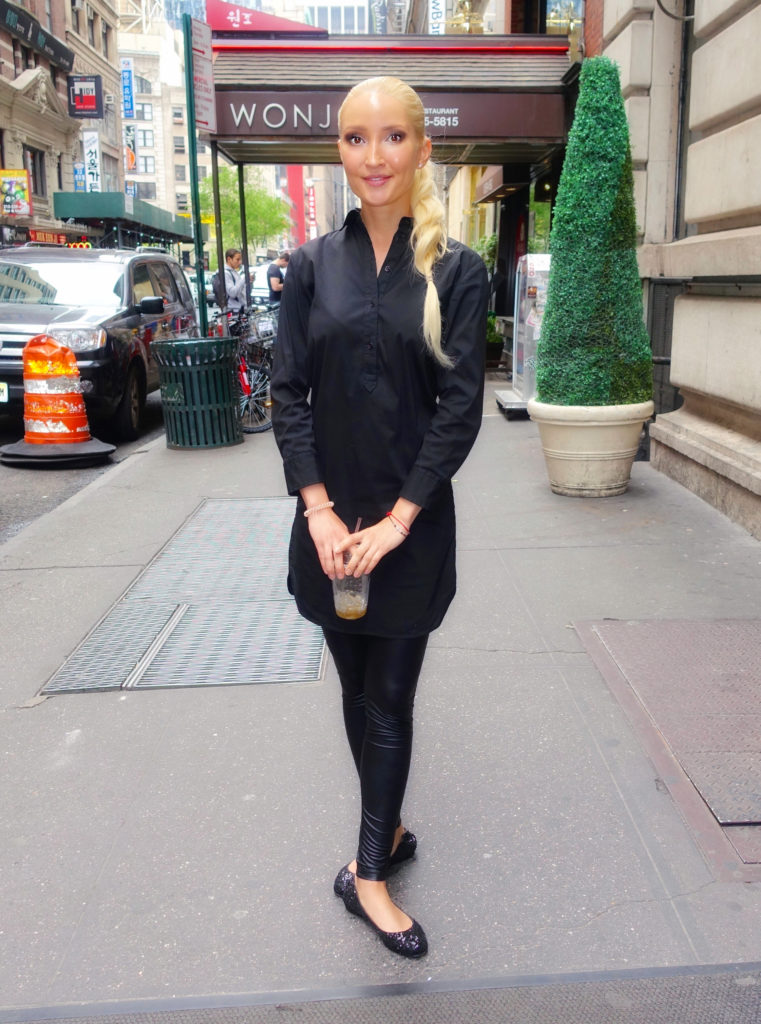 XO, Janea
Psst! Want to shop this look? You can find links here (from higher end to more affordable) for
---
??