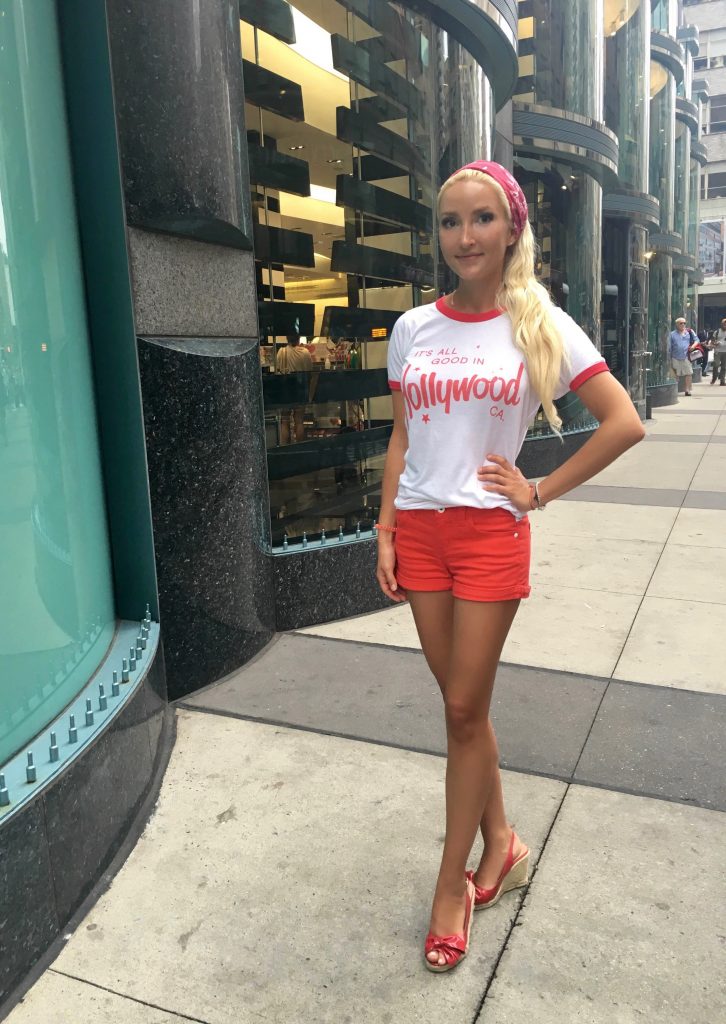 "It's all good in Hollywood" (my t-shirt says). While in New York, fashion week is in full swing as well as the heat. I just got back from L.A. where I got this t-shirt and bandana at one of my favorite stores in the Venice beach area – Junk Food Clothing on Abbot Kinney Boulevard (not to be confused with the fare at Alexander Wang's "garage party"!).
I love wearing a bandana this time of year, not only because it's such a summery accessory, but also to prevent a sunburnt scalp. It's the worst thing in the world to get a sunburn where I part my hair – so painful when brushing it!
I have a lot of bandanas, which cost next to nothing. The ones from Junk Food are more expensive: around $20; but they're so soft, I make sure to get a new one every time I'm at Venice beach.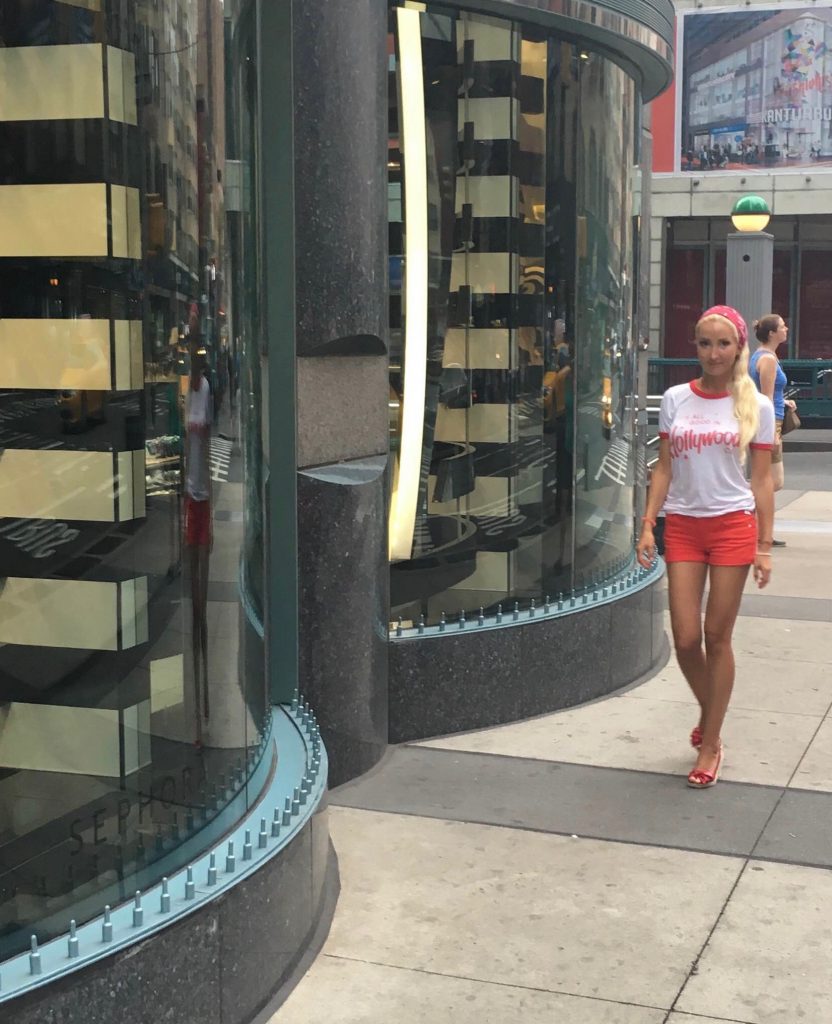 While I was out of town, it seemed like everyone was preparing for NYFW here – my Instagram news feed looked like a fashion show report, since a lot of my friends had already attended events. I was planning on attending a show with Janea the day after I got back. And I had no idea of what to wear.
When I got home, I searched my closet for pieces I had not yet worn for lack of a special (enough) occasion. And there it was: my brand new black Miu Miu blouse. Then I found some new black Jimmy Choos with gold-colored heels. It soon became obvious that all I needed was to buy a metallic gold skirt to complete the outfit.
Since I didn't have the luxury of time for a legit shopping trip, I checked out a couple of stores online…And I found my perfect skirt at Zara!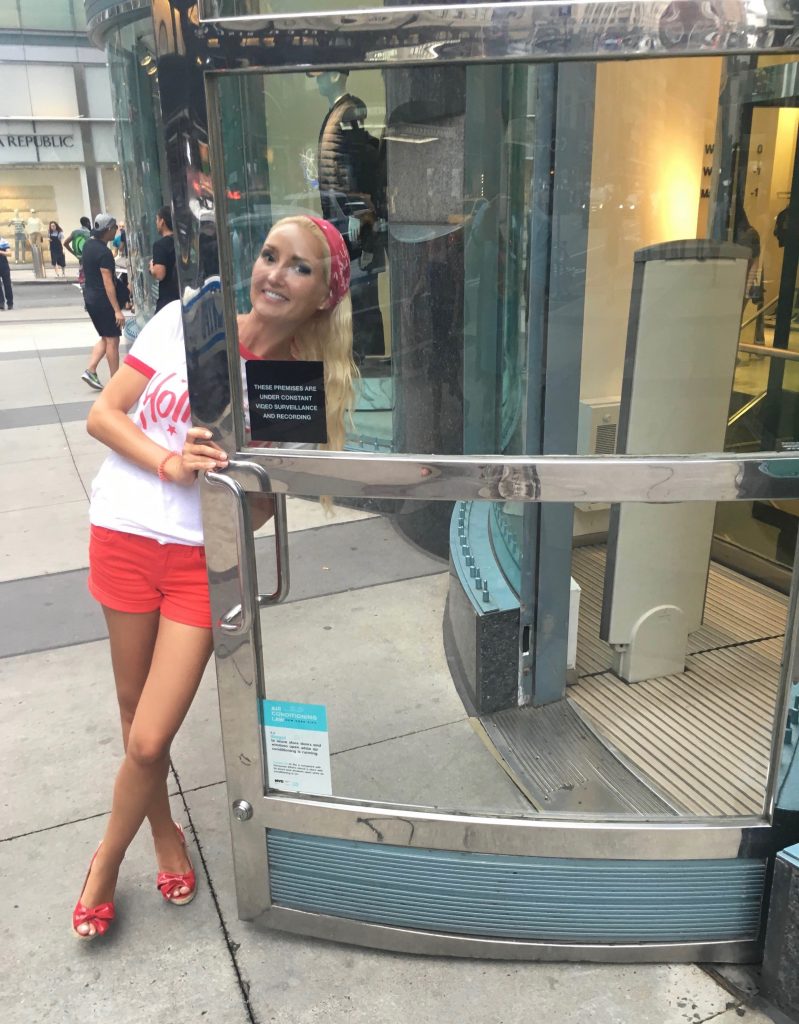 The only store that had the skirt in size XS was uptown, and so, I went…but once I got there, I realized that the skirt was not gold at all, and it was way too long.
As you can imagine, I was pretty upset. But then I saw this pleated skirt: much shorter, of a lighter fabric and maybe not entirely gold, but with a definite metallic quality to it which reflects light. So under yellow lights, it looks totally golden.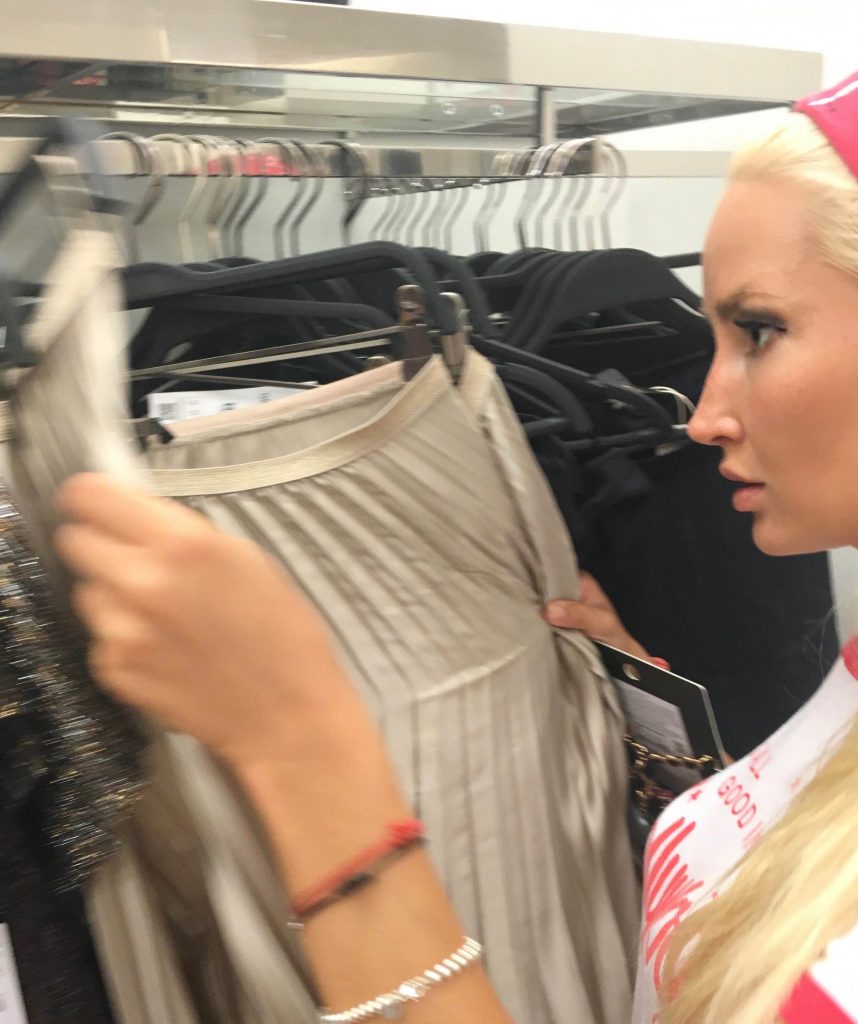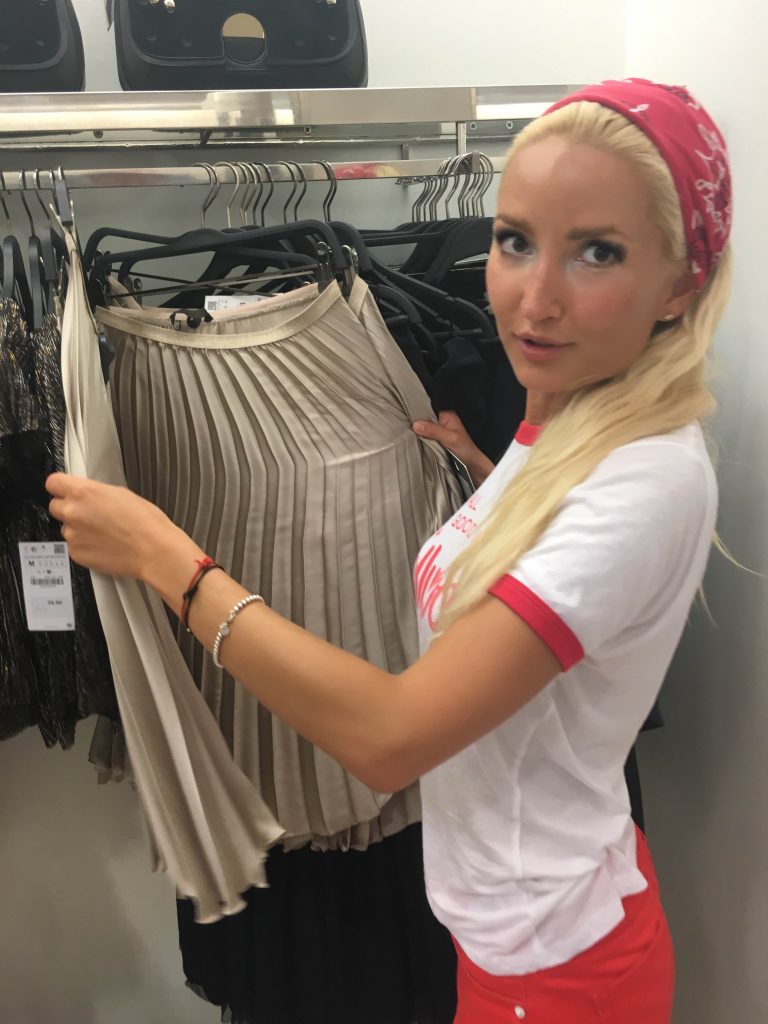 We'll see how it works for fashion week…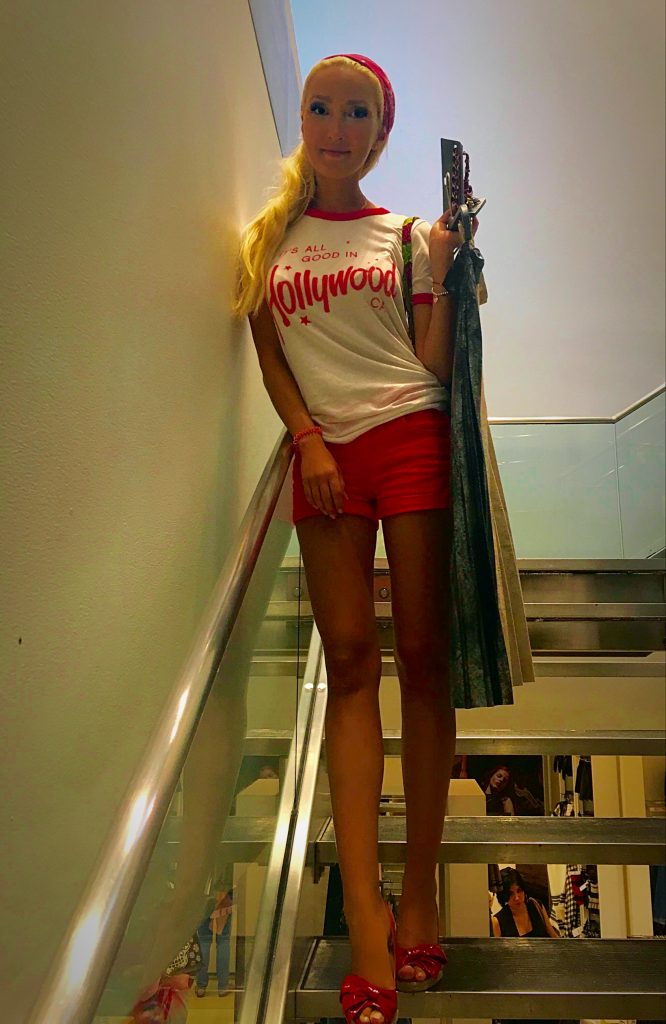 Junk Food t-shirt and bandana – similar bandana / Armani Exchange shorts – similar / RED Valentino patent leather wedge sandals – similar
Psst! The outfit worked beautifully last night! Stay tuned for more NYFW news and pictures…
---