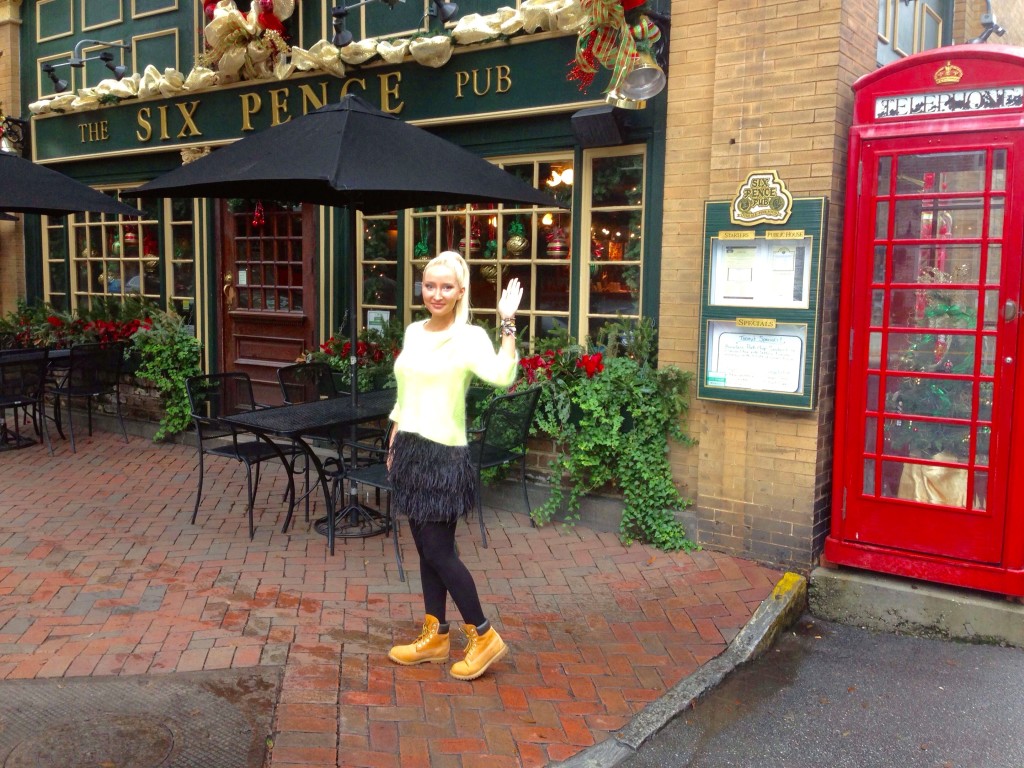 One of my favorite dresses of all time is an ostrich feather gown worn by Ginger Rogers in the movie "Top Hat." I'll never forget the way all those tiny feathers floated as she spun around the dance floor with Fred Astaire. The gown was so exotic that I never even dreamed of owning anything similar; I simply filed it away in my brain along with those ruby slippers from "The Wizard of Oz"…until I saw this outfit of Liliya's.  
I love this #OOTD for being daring, fun, and expressive and for its richness of textures.
The killer peacock skirt:
Liliya had been "looking for an ostrich feather skirt for a long time." She explained, "I loved the idea that it's such an interesting wardrobe piece – you can combine it with a white men's t-shirt with a cool print or a sweater like the one I wore in Savannah, Georgia, and it always looks great." 
She looked high and low for the skirt: "The closest I found was a Michael Kors dress with ostrich feathers on the bottom, but it was expensive and also pretty useless as I wanted the skirt for different [clothing] combinations, and I wanted it fluffy."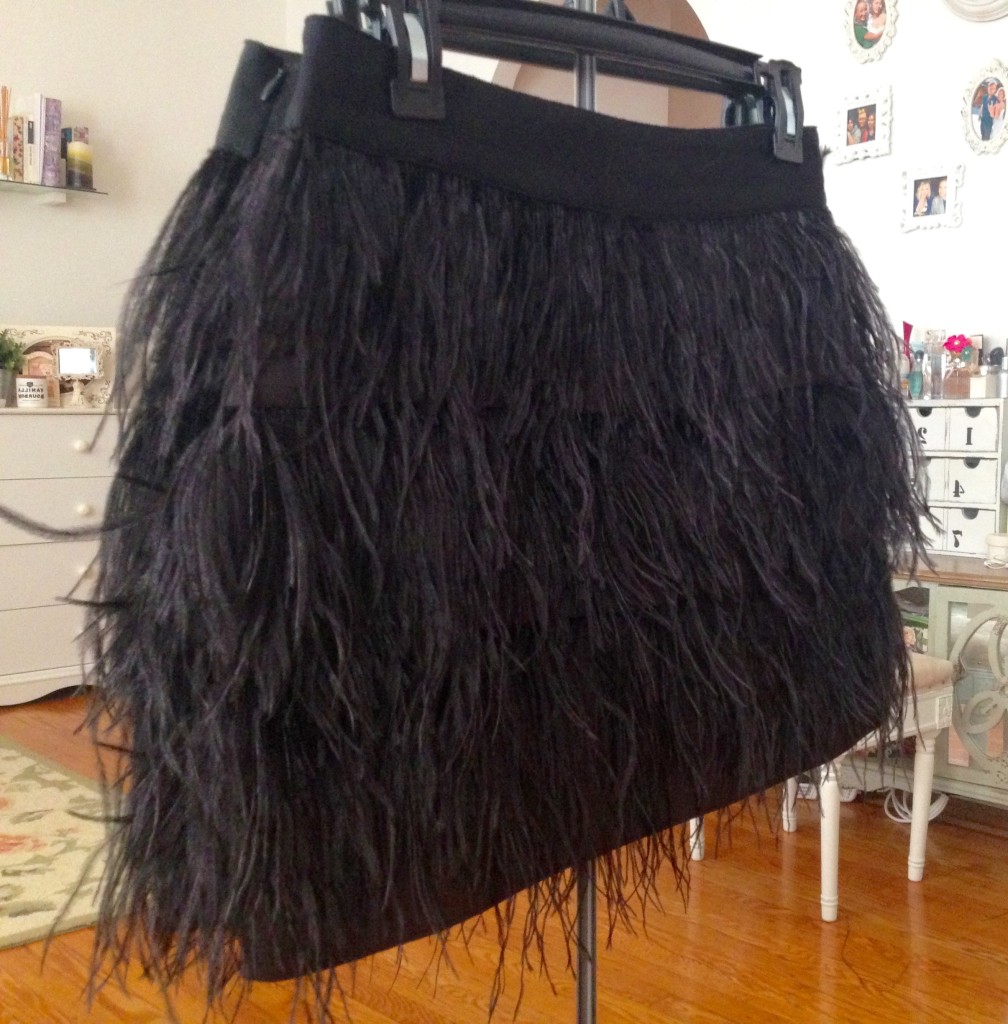 So, how did she score it?
She and a friend took a road trip to upstate New York around Christmastime: "It was pretty miserable – no snow, grey skies, we were looking for the perfect winter location and snow, but couldn't find anything." After several days of traveling, they ended up in Hudson Valley. Walking around in the old town of Hudson, she saw this skirt on a mannequin in the store window and "it was love at first sight!"
The store was one of those tiny ones you find on those little small town streets. She didn't expect to find anything there besides Christmas ornament sweaters and souvenirs. The store was closing, but Liliya made sure the girl working there took the skirt off the mannequin. The skirt was a medium, and she usually takes a small to extra small, "but who cares when you see your dream skirt." She bought it without even trying it on, and "it's still a one-of-a-kind in my wardrobe."
According to Liliya, the brand of the skirt is not worth noting. Although you will have an easier time (as did Liliya) finding dresses with an ostrich-feather skirt, you can find a skirt here, here, or here.
The sweater:
A woman wanting more slimming up top might prefer Liliya's idea of pairing the puffy skirt with a white graphic tee, but the feminine softness of this Yumi angora wool sweater makes it a winner. Its popping lime green color is also lots of fun. 
The footwear:
Androgynous All Saints work-style boots add a nice dose of contrast to this ultra feminine ensemble and look extra cute when worn with opaque black hosiery. They would also work well with the ostrich feather skirt and white graphic tee. 
Would I suggest this look for a woman in her forties and beyond? 
Of course! I might recommend only one modification: slightly (not too much!) more mature-looking footwear – perhaps black ankle boots or even black platform oxfords.
I hope you have been inspired by Liliya's wonderful creativity to look into garments you may have never formerly dreamed of wearing. Stay tuned for an #OOTD featuring ruby slippers! 😉
XO, Janea
---
?