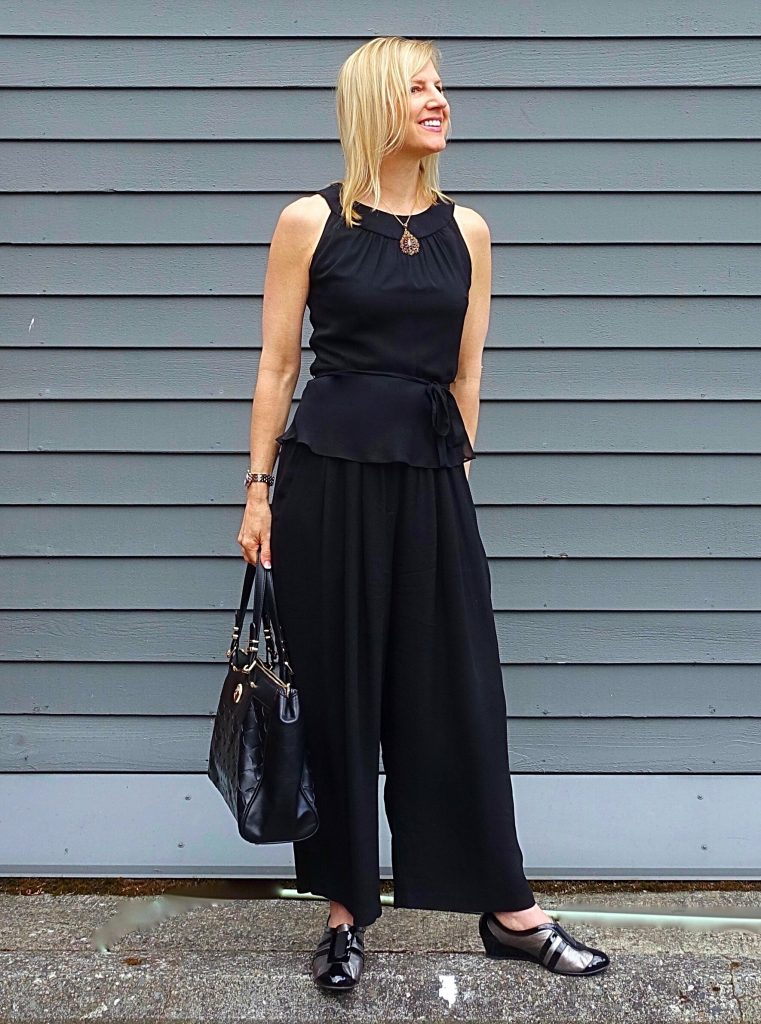 Happy Labor Day/Monday! O-kaaay. The title of this post might be a lit-tle misleading. While the outfit might not be everyone's cup of tea, it didn't break my camera – the wind did. I'll explain later.
But first, let me share my #ootd which I wore to work on Friday as a freelance Spanish interpreter. I used to love wearing business suits and the relative formal dress code of professional interpreting. Now the pendulum has swung back, and I prefer fun outfits which reflect my personality a little more. I enjoy, for example, how this nearly all-black one plays with proportion. Although I normally try to make my lower half appear slimmer, I went with a exaggeratedly oversized look on the bottom along with vintage jewelry and dressy sneakers.
The gorgeous necklace/earrings set was given to me by a dear college friend. I love its art deco style and deep red hue. Garnet used to be a very popular stone, especially in Victorian times. When my outfit lacks that something something, this is the perfect cherry on top.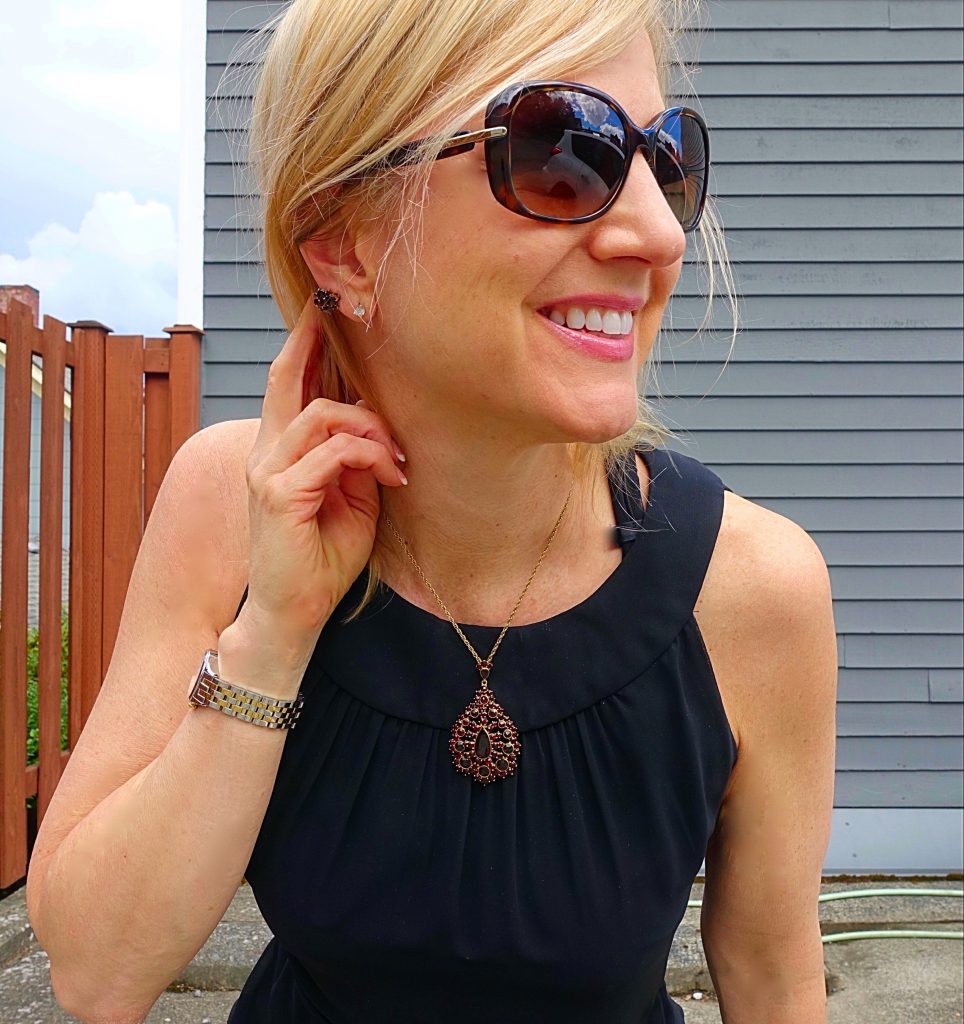 The sneakers received compliments from work colleagues. When I saw them in a Neiman Marcus catalog, it was love at first sight – I think because subconsciously, I wanted a pair very similar in style to Julia's Dior sneakers which are sadly out of stock. These, however, have a wedge heel and metallic color which make them almost appear more like shoes than sneakers.
Since these pants are so oversized, the outfit really benefits from the tie around the waist, giving it definition. Tucking in a top would achieve a similar affect. However, I have to say that Refinery29 recently challenged my belief in that fashion rule to never hide your figure: sometimes a little distortion can make a cool statement.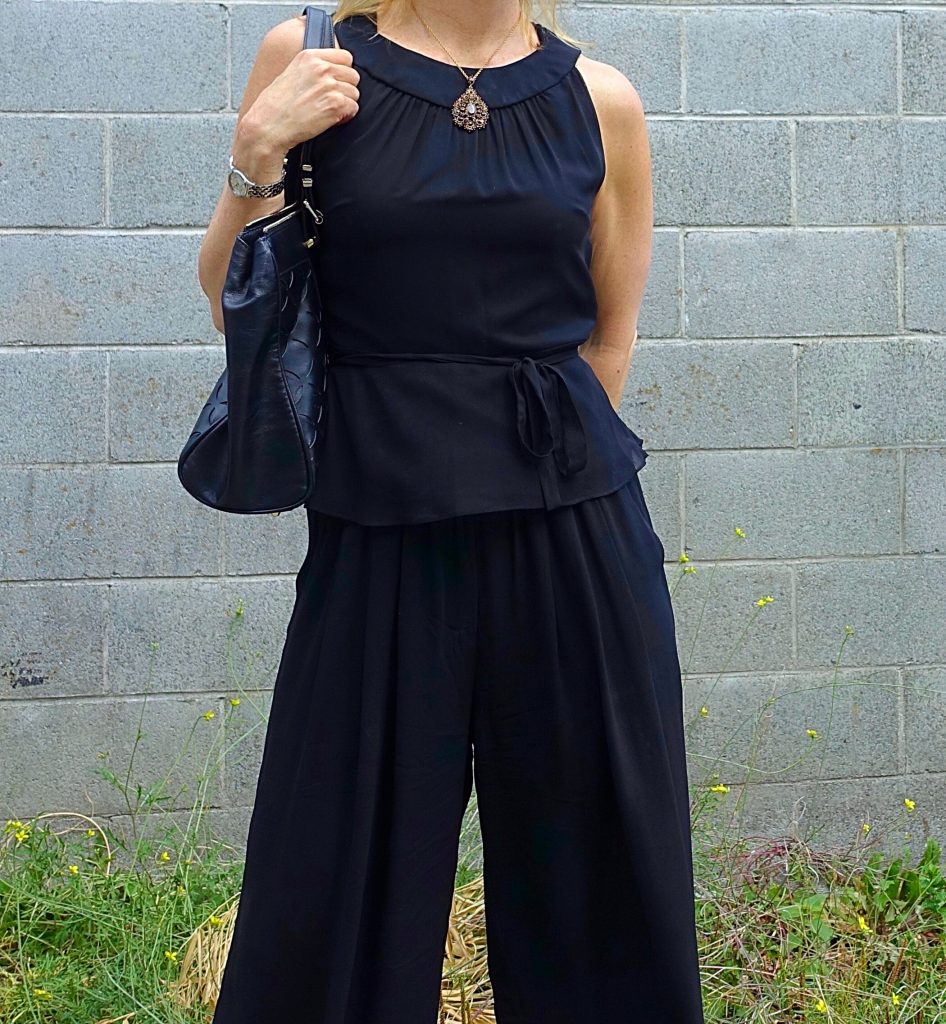 And so here's how my camera broke ONE WEEK BEFORE I HEAD TO NEW YORK FASHION WEEK. Seattle weather is suddenly fall-like. It was rainy when I left for work, but as soon as I got home the clouds scattered to let in glorious sunshine. As I peeled off my short cardigan to run outside with my camera and tripod, a grocery delivery came and kept me occupied (putting away groceries) while grey clouds and autumn winds returned once again. 🙁 With no rain though, I still went for it.
I guess I should have known that the wind would blow over my tripod and total the camera. Thank goodness for my camera damage protection plan!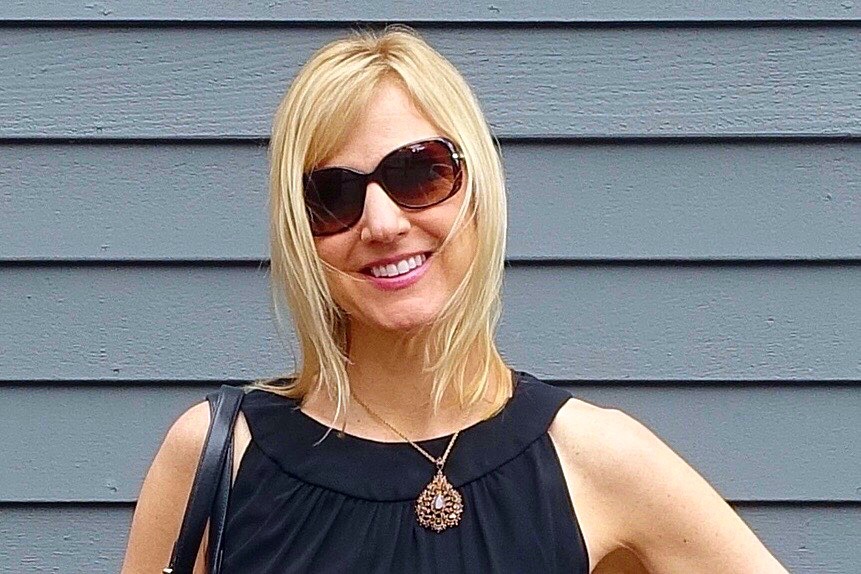 And thank goodness I had my old broken camera to retrieve the photos from my memory card. 🙂 Do you ever go oversized, and if so, what are some ways you like to pull it off?
XO, Janea
LINK LOVE: Eileen Fisher high-waisted skirted pants / silk tank (old) – similar / Versace tote (sold out) – similar / Prada sunglasses (old) / Taryn Rose sneakers (more sizes in black and white)
---