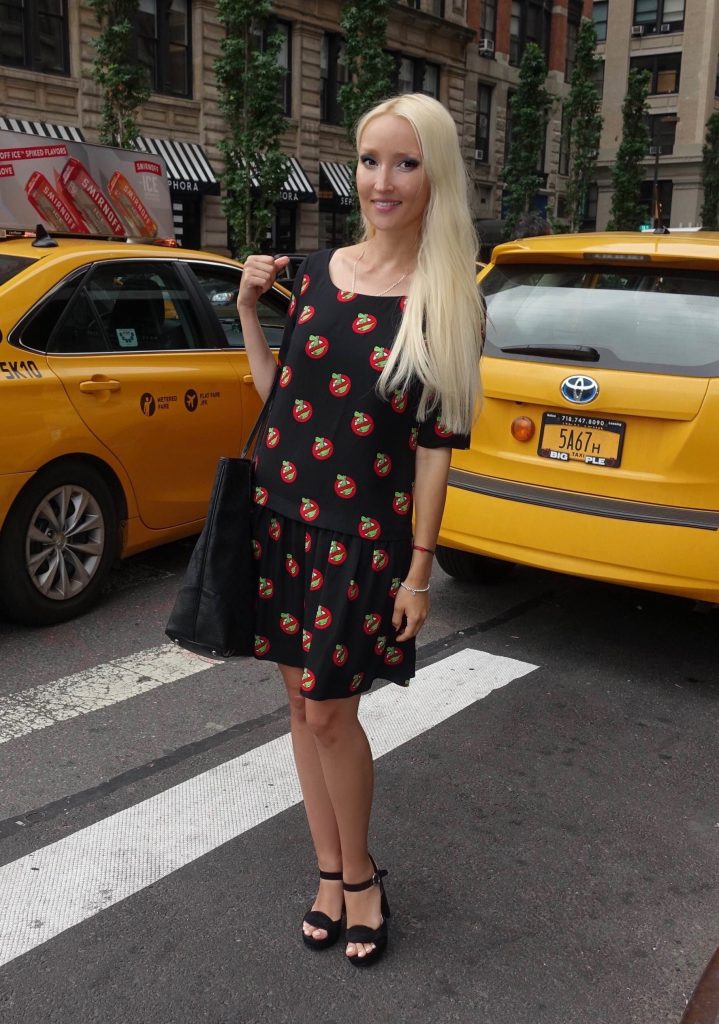 If I had to plan my perfect Saturday, I'd probably imagine a day like last Saturday – sleeping in later than usual, having something very pleasant done – this time it was a manicure – and then brunch with a friend. For the occasion, I could wear just about anything – anything I felt like.
THE OUTFIT
I chose a silk Moschino dress with a funny "No Dino!" print and my most comfortable high-heeled Prada sandals. It was a lovely day; I guess the friend who I was meeting brought highly needed chill and breeze to New York. Can you guess who that was?
THE PERFECT SATURDAY
This Saturday Janea came from Seattle and invited me to brunch. I was so excited, because we live in different cities – on two different coasts to be exact – and real life communication doesn't happen that often. I love our get-togethers because we can talk about everything. Our conversations started off being fashion blog discussions, but now we chitchat about love, life, fashion, shopping, relationship, dreams, and plans.
It is amazing to see how we sometimes think so much alike; I tell her about my dream wedding for instance, describing a place I've been to once and how it seemed perfect for such an occasion. And she continues my description because out of all the castles there are with wineries in the world, we find ourselves talking about a place we've both visited! Or I tell her some silly story about my big fight with the dry cleaners, and she totally understands my concerns.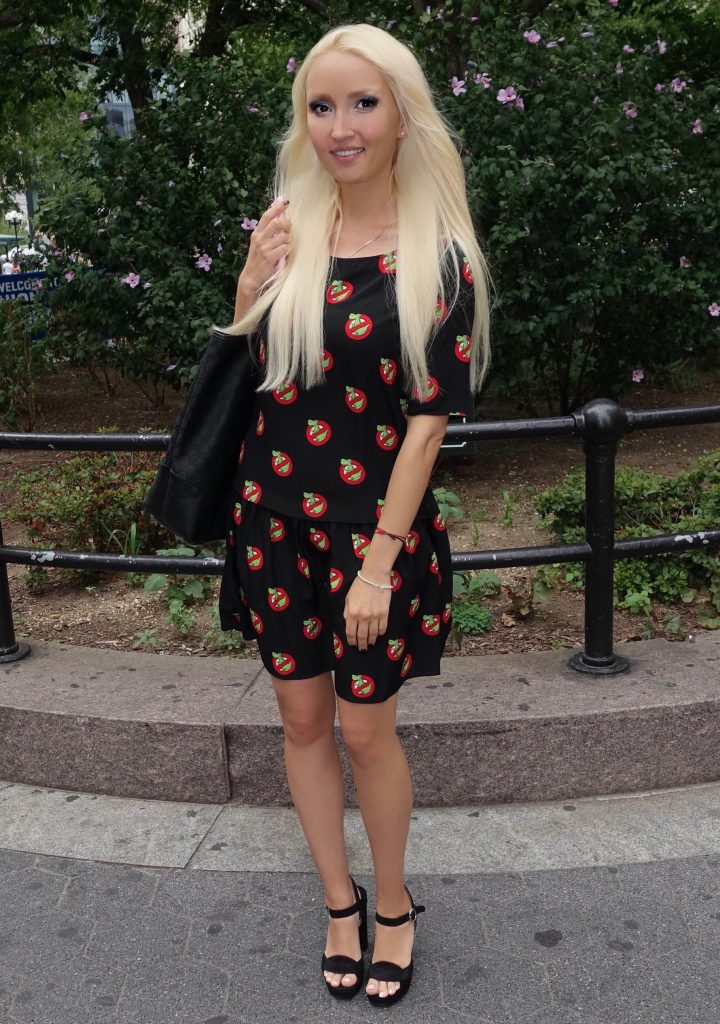 THE NORDSTROM EXPERIENCE
Speaking of which, my perfect Saturday was actually connected to a great Friday (the day before) when a bad beginning turned unexpectedly into a lucky day. That morning when I went to pick up clothes at my dry cleaners, I discovered that my brand new soft Joie cardigan, purchased in San Francisco less than 2 weeks ago, was destroyed.
Instead of a bright sunny-yellow sweater, I was handed an ugly-looking dirty grayish-yellow cardigan. The manager did not even listen to my complaints, and so, I had to go home with that ugly substance no longer resembling my sweater, almost crying.
At home I decided to call Nordstrom customer service just to consult with them about what to do. How surprised I was when the rep, after hearing my full story, suggested that I return the cardigan for a full refund at the store or send them the damaged item. I rushed to the door and in 30 minutes, was at the Nordstrom Rack on Union Square to return the sweater.

The experience was bittersweet – I didn't have any prior intention of returning the cardigan, but at least I got my money back for something I wouldn't wear anymore, since it looked like somebody had washed the floors at the dry cleaners with it.
A LITTLE PAMPERING
Needless to say, I decided to never return to that cleaners and always shop at Nordstrom. After finishing up that business, I found myself in the city center at 10 am and decided to just stay and enjoy the weather. I got some coffee and was heading to the park when in my wallet, I saw a business card I had forgotten about. It was from the La Prairie manager at Bloomingdales who had kindly invited me to a facial one day when I didn't have time.
So here I am at 10 am in the city with no particular plans…so, why not get the complimentary facial? It was unbelievable, one of the most pleasant hours of my life! My skin looked and felt perfect, and I believe you can get a sense of it looking at these pictures taken the next day. 🙂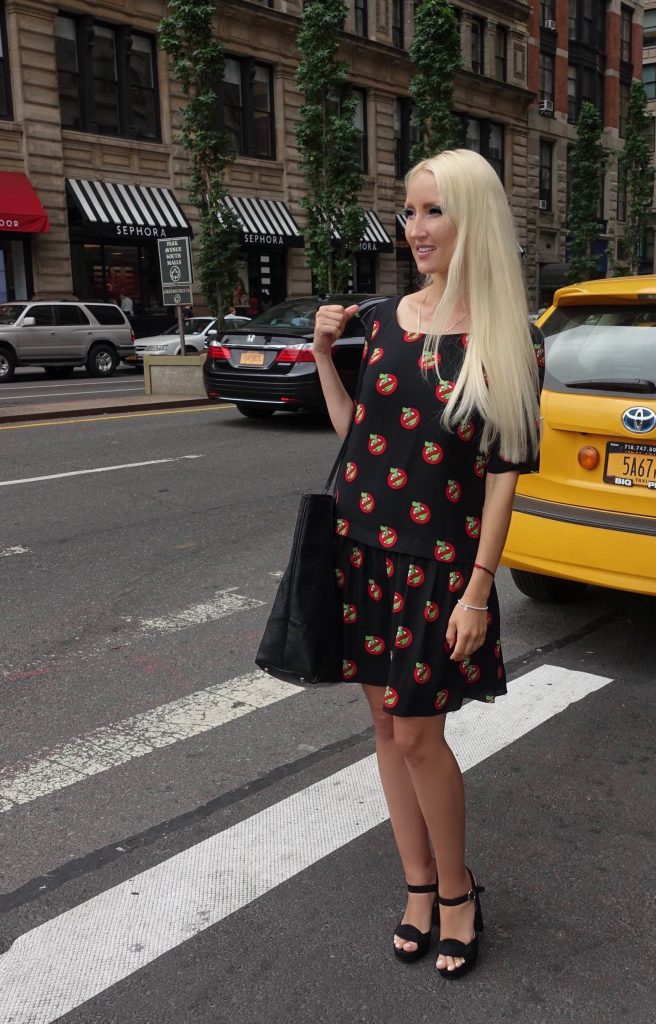 Moschino No Dino! dress – out of stock / Prada block-heeled sandals – shop similar / Gucci nylon monogram tote – shop similar
---