We at theSTYLetti are delighted to begin featuring #OOTD (Outfit of the Day) posts:  fun looks we have put together or spot on the street. We offer them for inspiration and as fodder for each other's imaginations and creativity. Enjoy!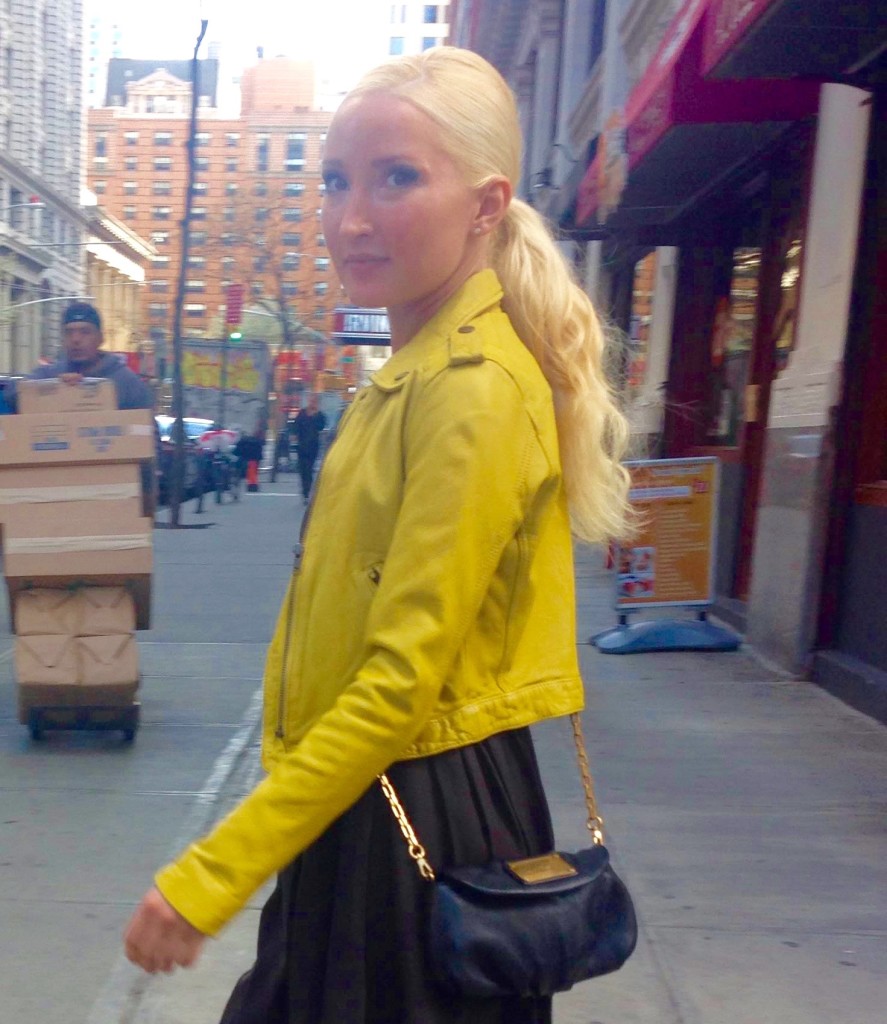 I want to share with you this stunning transitional (or nearly-fall) look modeled by a member of theSTYLetti, Liliya Anisimova, who recently wrote about her adventures on an archaeological dig. Liliya wore this great #OOTD to sightsee with a friend who came to visit her in New York City.
It is the perfect all-day look for getting around the City, for a visit to Roosevelt Island perhaps, and then a bar for catching up on each others' lives. The adorable chain clutch by Marc Jacobs is the perfect size of handbag to not weight a girl down. 
And the bright yellow leather jacket by Rag and Bone contrasts perfectly with her black silk maxi dress.   
Complete with adorable All Saints booties (seen below with leggings on another day), the outfit is comfortable for a full day of walking, but plenty chic and cool for going out for the evening.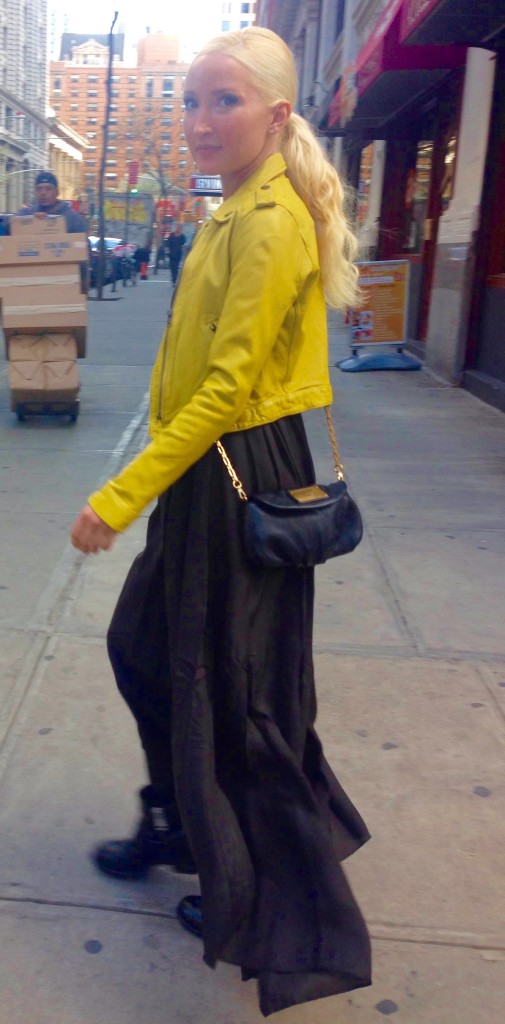 What I most like about this outfit is that it is one which allows for comfort while walking on all types of terrain or up and down slippery hills – as is often necessary in Seattle, where I reside. At the same time, it is so very feminine with the full skirt in a fabric which flows freely as you walk. Furthermore, the yellow jacket keeps dark clouds from putting a damper on one's mood when the sun is no longer shining.
Even if you are one of those lucky enough to not yet have to even consider cooler weather attire (perhaps living in California or Milan), I hope you will be inspired by this pretty look, fit for puddle-jumping for when the time comes. 
XO, Janea
---