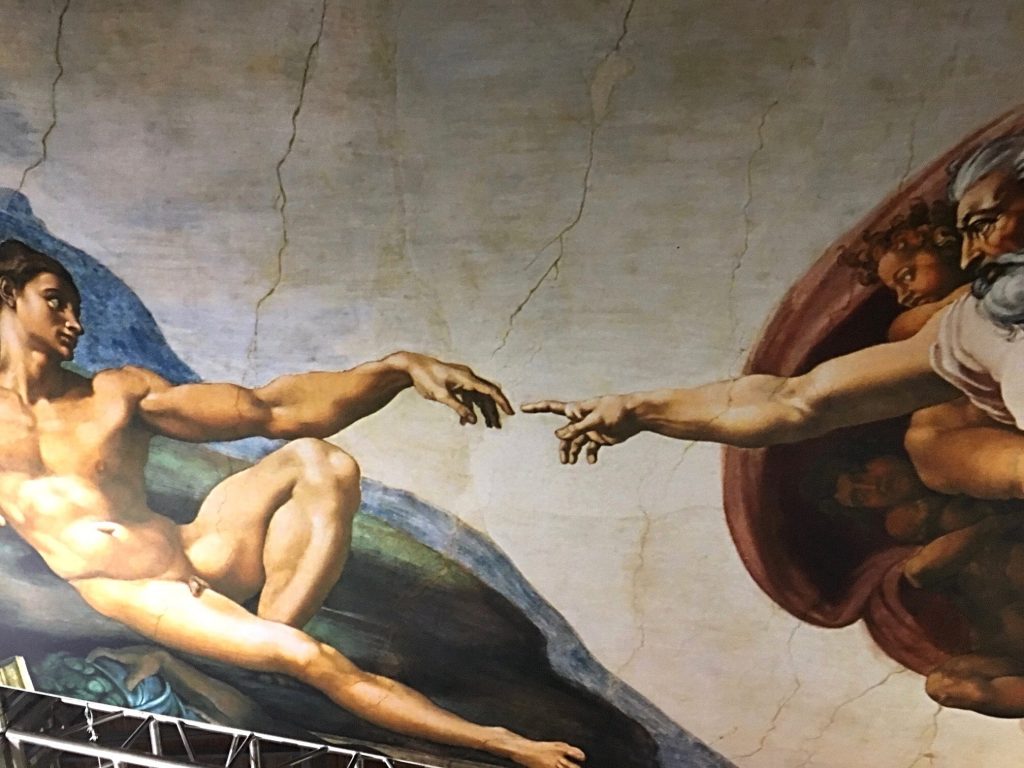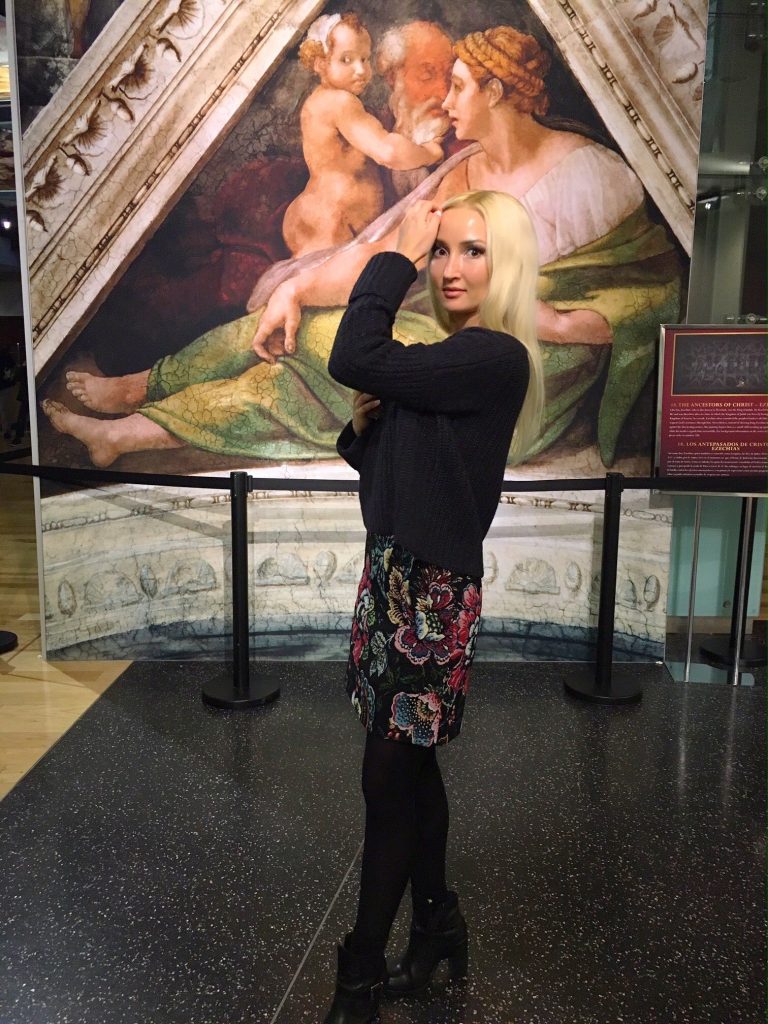 This year I spent the holidays in Dallas. When I go to see my parents there, I like to dedicate some time to cultural events. This time my mom suggested I see the Michelangelo's Sistine Chapel exhibit. What a great idea! The exhibition features a unique, life-sized reproduction of one of the word's most magnificent masterpieces of art – and you can see it close up!
This "new perspective" of a 500-year-old monumental Renaissance masterpiece has been on display in Dallas since September 30th. But since it ends January 8, I took advantage of my only chance to see it. Interestingly, my mom saw it in October with girlfriends who had all been to the Sistine Chapel in Italy. And they were still curious and excited to view this reproduction up close. For me, since I've never been to Italy (it's on my bucket list of the next 3 countries I have to visit ASAP), it was even more thrilling.
THE OUTFIT
As for my outfit, I'll preface my description with Dallas weather. Winter here can be tricky. One day it will be around 75-80 and the next, it'll drop down to the low 50s. Fortunately, the sun is always shining here.
So, this day wasn't too cold, but a bit chilly. I chose this almost tapestry-like skirt. I guess I subconsciously decided that it was the appropriate attire for an historical/cultural event. Then I combined it with one of my all-time favorites: this snuggly, warm wool sweater by Theory. It's a little oversized but perfect for the weather today.
And of course, I'm wearing my All Saints boots. I have an inside joke that when I have no idea of which shoes to wear, I go with All Saints boots. That's because I have two pairs, and they literally work with everything! Well, I guess you could say that mostly about my original, lower-heeled pair. (You might remember them from outfit posts like this one.) These, however, are also winners!
Theory sweater / Essential Antwerp skirt / All Saints boots
NICE END TO THE DAY
After enjoying the exhibit, I went back to this really cool bar one of my Dallas friends showed me on a previous trip: Bowen House. I love it! It's basically a vintage-style cocktail bar located in a Victorian house. And they serve craft cocktails. Yum! Luckily, I made it there right at happy hour! Cheers!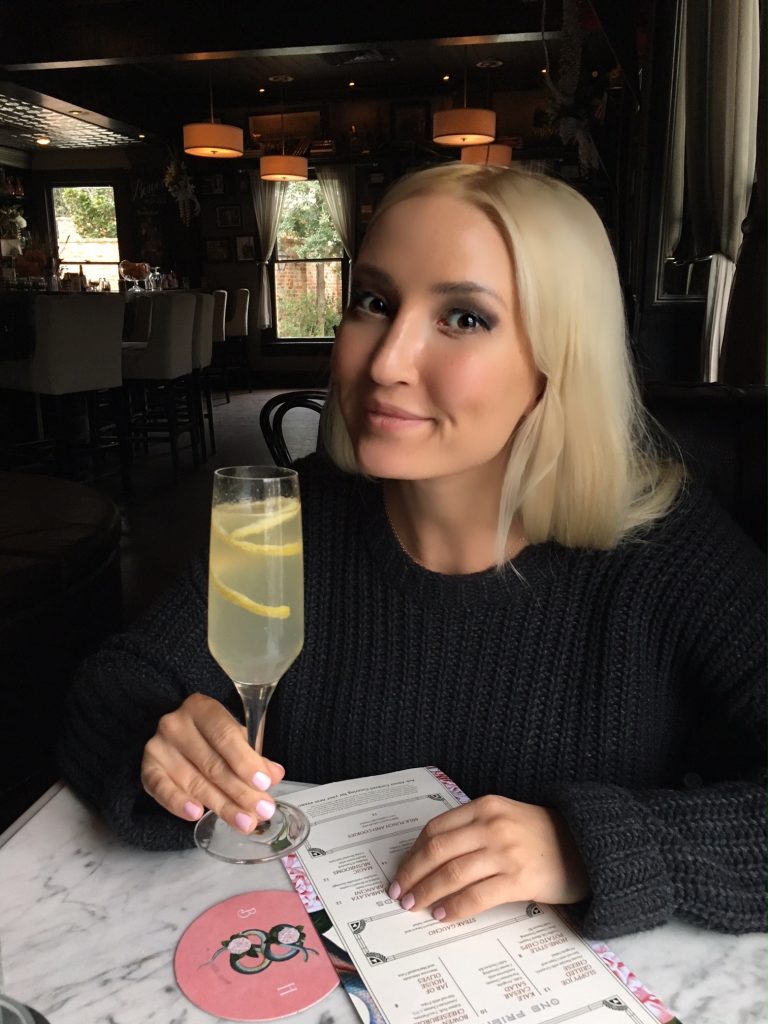 ---