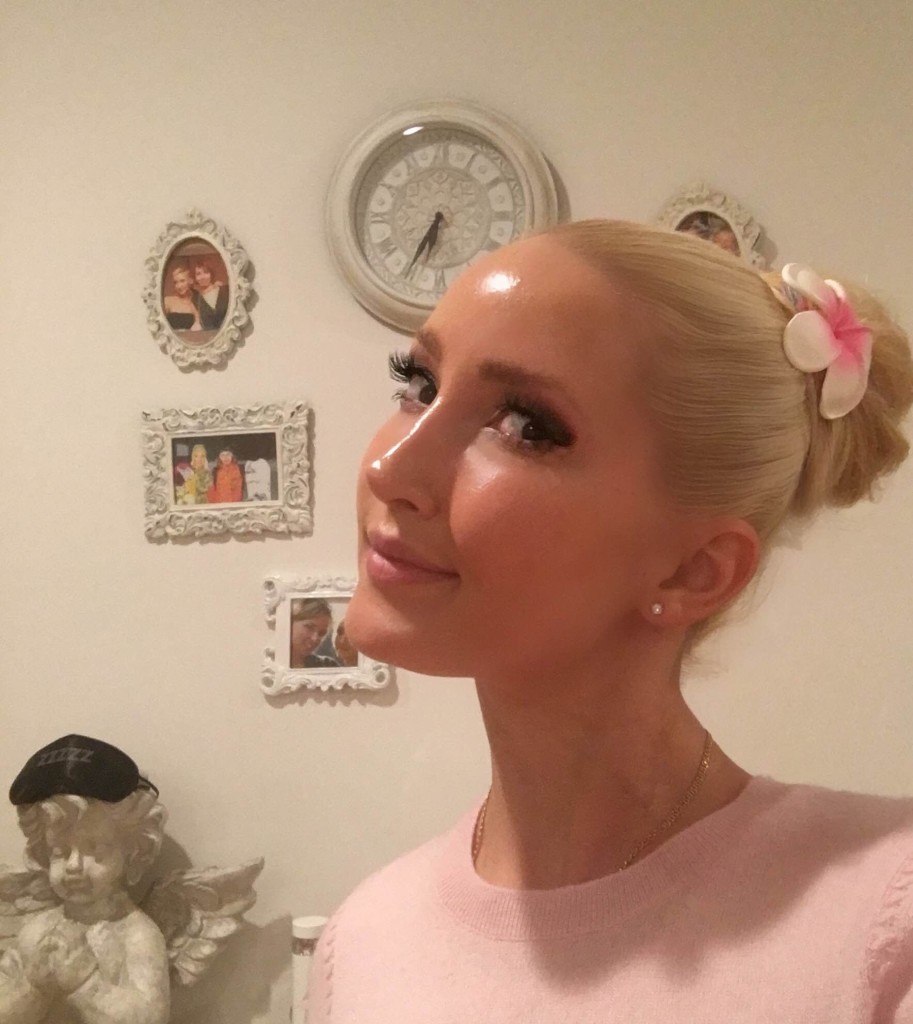 Christmas is just around the corner, but it isn't even close to being white – at least, not in New York City. In fact, according to our Lilyia Anisimova, it feels more like spring at the moment. Check out a wonderful outfit of the day (#ootd) she came up with to celebrate Spring in New York…in December! – Janea
I was getting ready to meet a friend in the City today when I checked the weather report. I had originally planned on wearing my favorite light pink Uggs (the same color as my sweater), but I didn't want to get them wet; I guess it was my intuition 🙂 Today we had a 60% chance of rain. I'm glad I checked! I should mention that temperatures have been in the mid-50s lately; it was even 64º F (18º C) last weekend. I have to wonder, "What season is this?"
After seeing the weather report, I happily put on my new Hunters.
It's funny, because I got them on sale at Nordstrom a short while ago. I guess the store started discounting rain boots since we're now at the end of fall… I didn't even think I would have a chance to wear them right away…
But surprise! It's December 16th at 6 something pm, it's around 50 degrees outside, and I'm surrounded by Christmas presents. I just wrapped gifts for my friends and family…standing in my Hunter rain boots; a light, super soft cashmere sweater; and destroyed boyfriend jeans.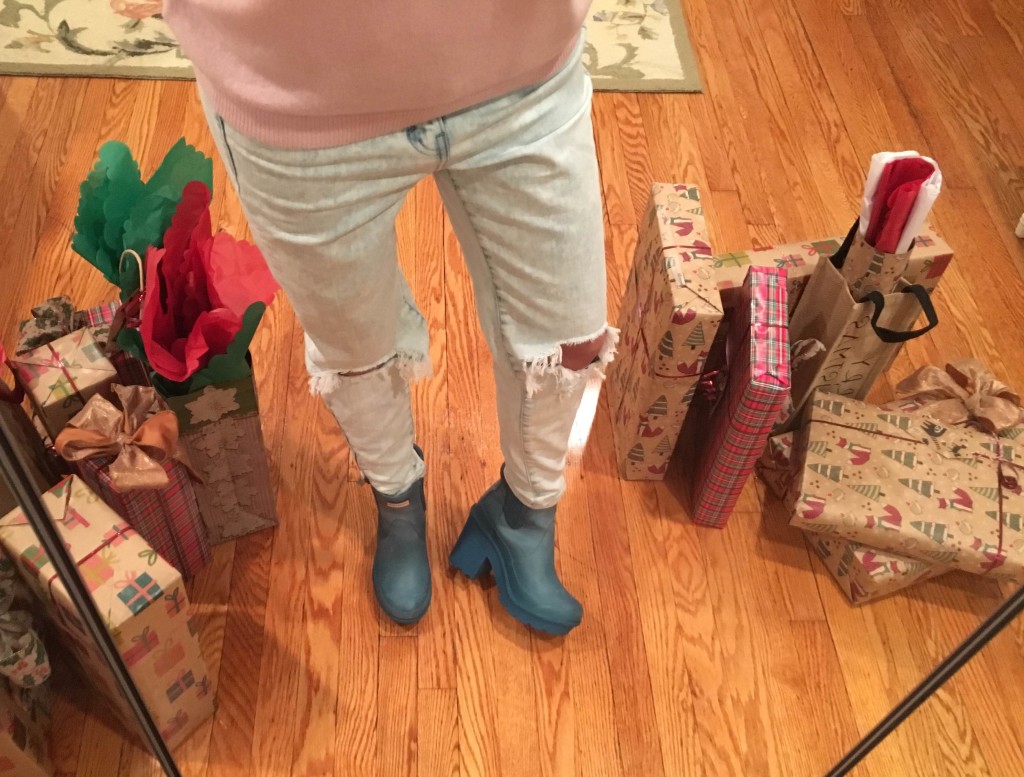 I decided to add a pink Hawaiian flower to my hair just to finish off that pink spring-feel look. ?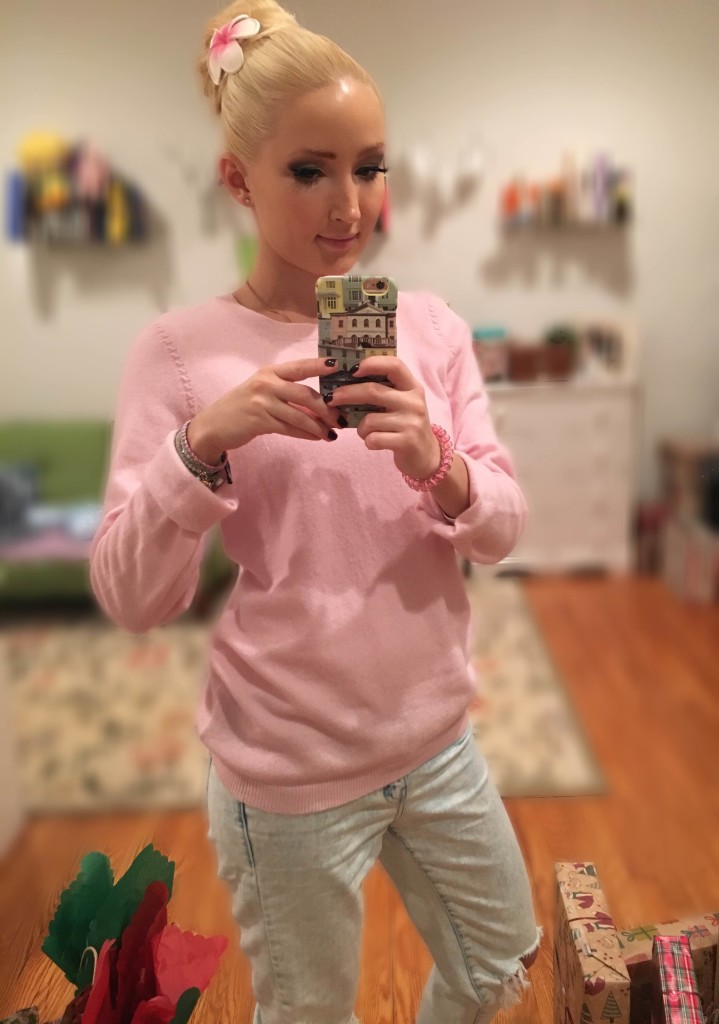 Sweater – Magaschoni
Boots – Hunter
Jeans – Abercrombie & Fitch
PS – Please pay no attention to my chaotic apartment. Wrapping presents for two days with a cat in the room was tricky 🙂 and messy, but I couldn't resist taking pictures of this outfit – even if it had to be in my apartment. 
---
?