Living in New York City, our Liliya's social (and cultural) calendar is always full. She recently viewed the premier of "Adam & Brian," a captivating play directed by her friend Natalia (Naty) Yandyganova. The play, of two gay men who overcome a life trauma together – both were beaten up as part of a hate crime – formed part of a festival of one-act plays uptown.
In case you've ever wondered what to wear to an event like this, Liliya's outfit of the day (#ootd) will surely inspire you! We call it "of the day" because she had no time to change for the 8:00 showing (can you relate?) Not a problem!
The days are over when women had to dress formally for an art opening or to see theater. And in this cozy chamber theater, Liliya was surrounded by friends and acquaintances. Yes, the outfit was appropriate and…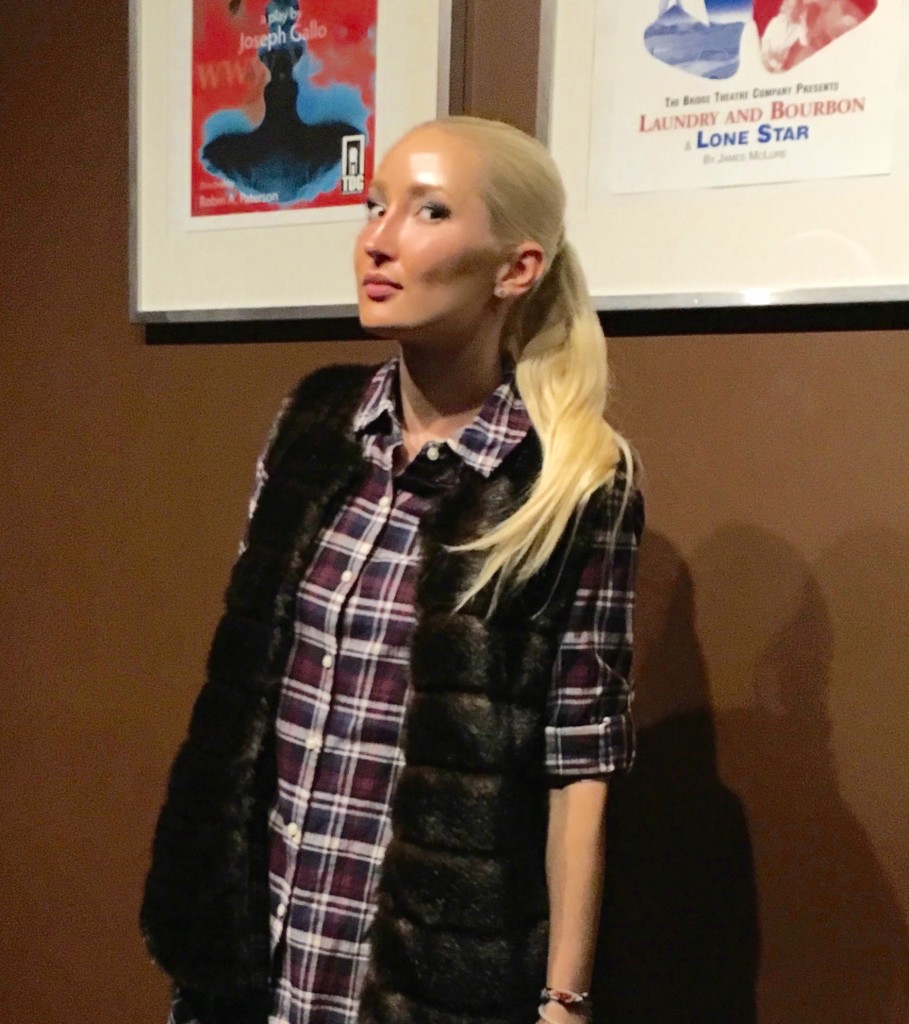 …fabulous!
What most stands out to me is its richness in terms of color and textures. Let's start with the J Brand® jeans. Liliya "love[s] the grey color with a little purple in it. They are super soft and comfortable."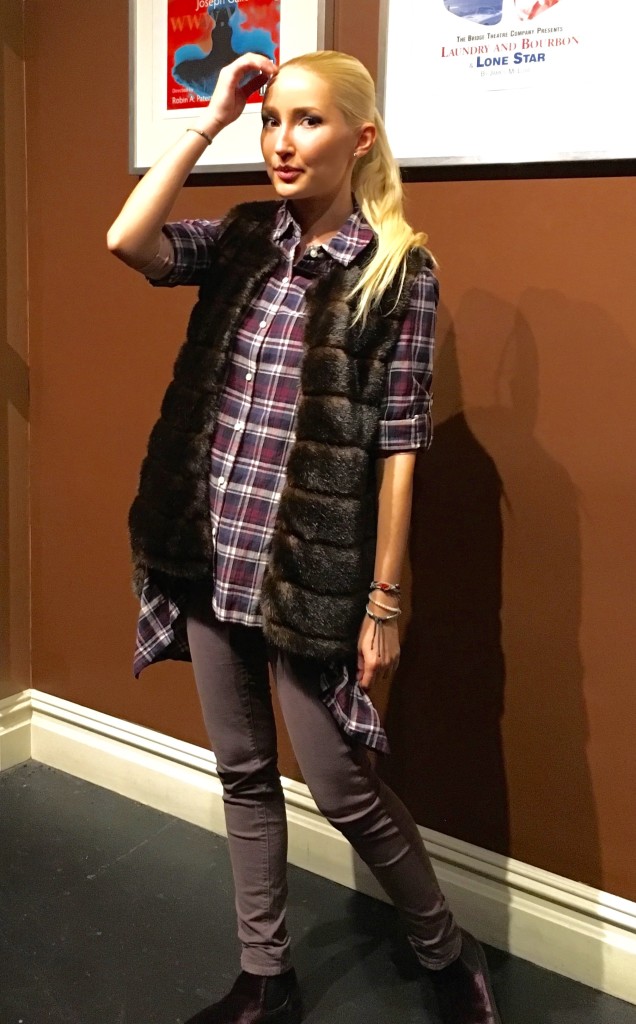 And they could not possibly be better accompanied than with a pair of purple velvet All Saints high top sneakers. Super fun and edgy!
Liliya's shirt is from DKNY Pure ready-to-wear line. According to our muse, "I love its plaid pattern. In front, it has a common plaid, while in back, the hem is a little longer, and the plaid is diagonal. I think it's very flattering for a woman's body; it makes you visually skinnier unlike regular plaid patterned shirts that sometimes seem to add a few extra pounds."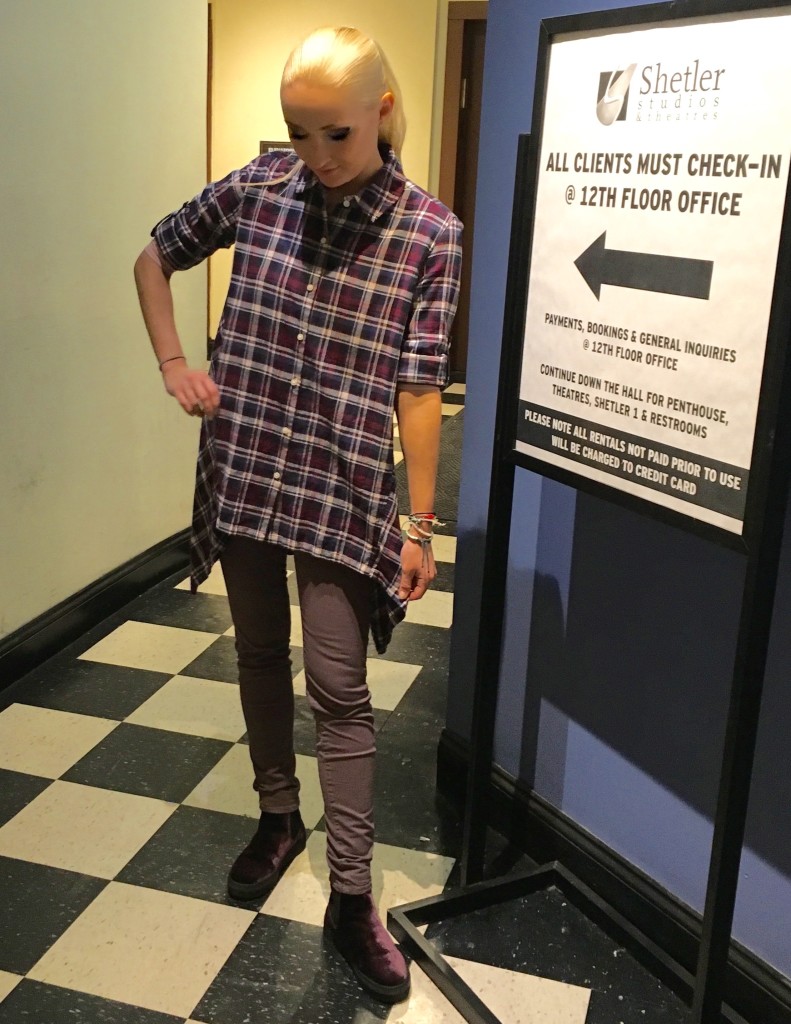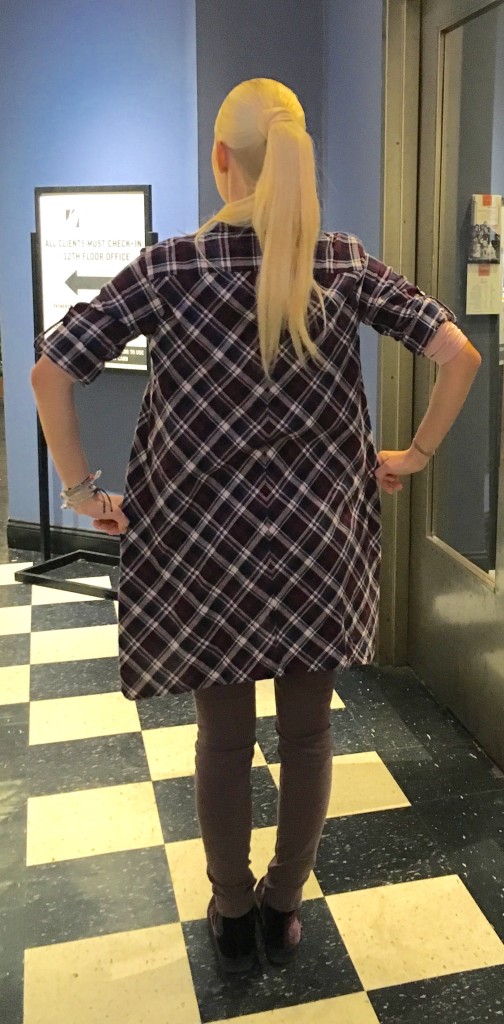 And the hit of the ensemble is the vest!
According to Liliya, "it is Harvey Faircloth. Fur is absolutely soft, warm and snuggly. And I love the fabric inside the vest. It reminds me a regular sweatshirt. I adore that combination of fancy-looking fur and simple, casual sweatshirt material on the inside."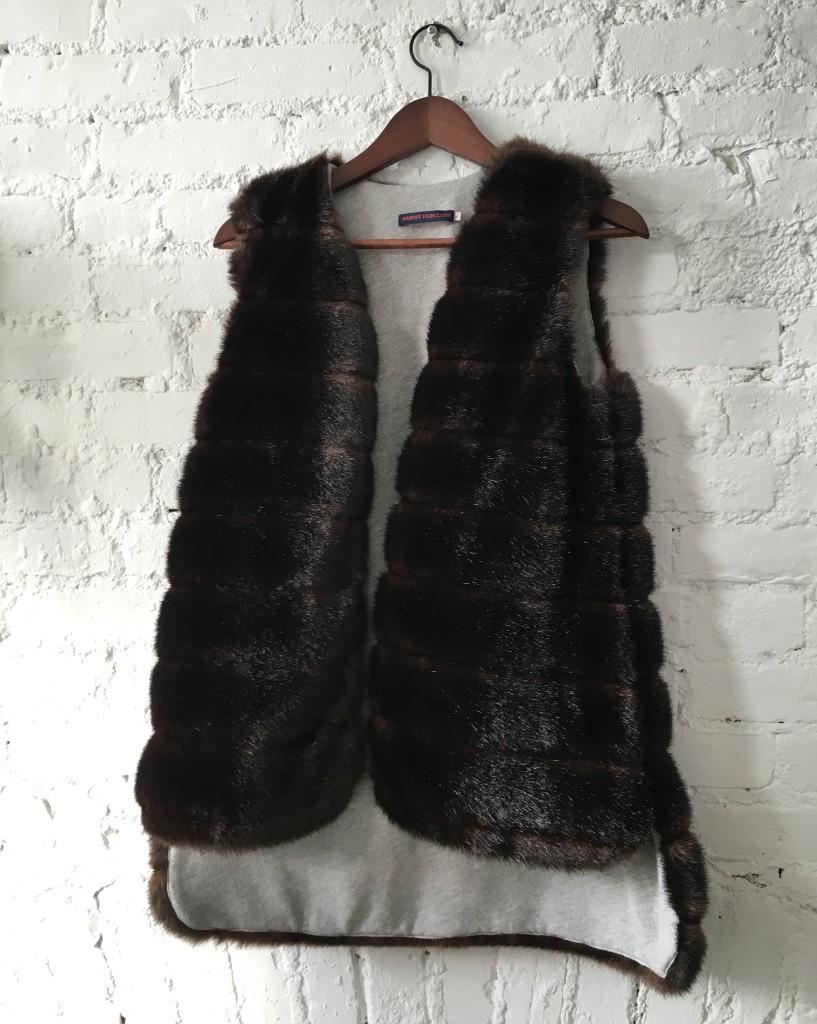 Of course, a Louis Vuitton tote combines nicely with the dark, earthy palette.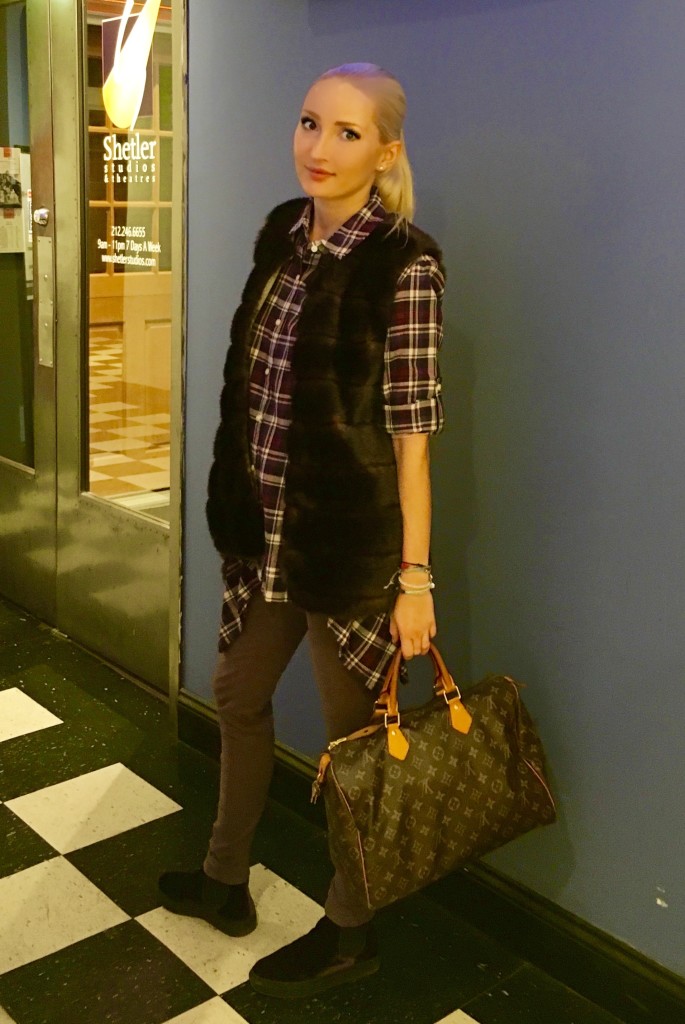 Shakespeare had it right when he declared, "All the world's a stage, and all the men and women merely players." I adore the way Liliya expresses her refined style through combining colors, patterns, cuts, and textures.
I hope you have been as inspired as I am by yet another great outfit of the day – this time, outfit for a play! – by our own Liliya Anisimova. Stay tuned for more from our fashionista muse!
XO, Janea
---
?