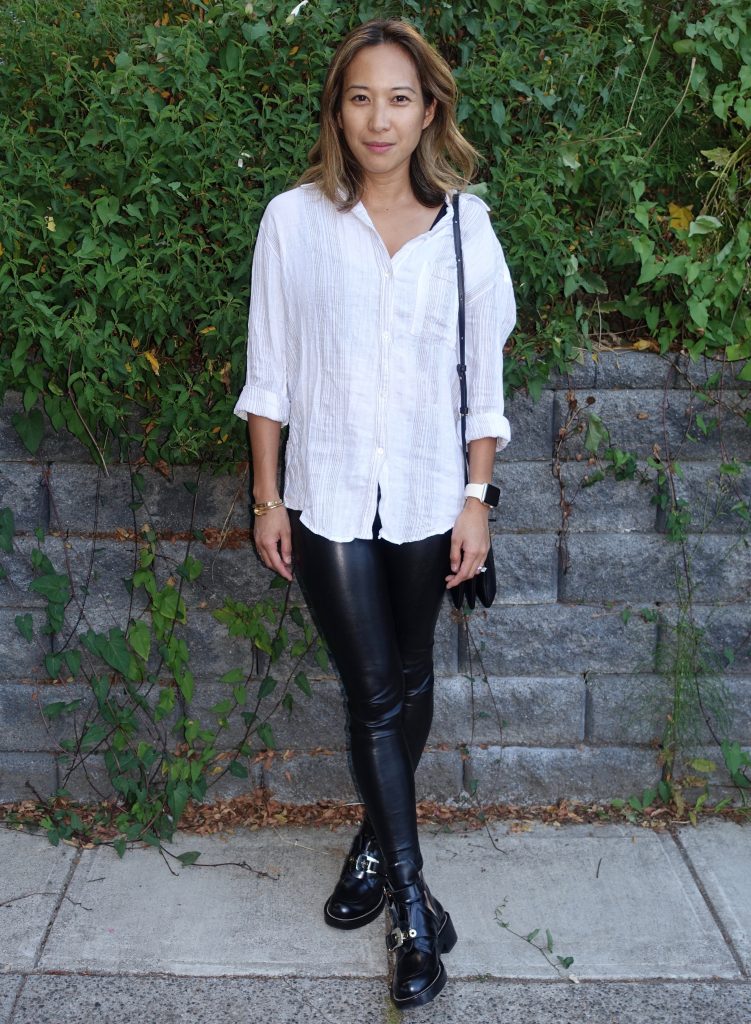 I recently went out to dinner with friends at Chavez, a great Seattle restaurant that serves home-cooked Mexican food with a creative flair. It was a special treat when Christina (seen above) let me shoot her awesome outfit and shared details about the pieces for the STYLetti!
Chavez is one of those places you need reservations for way in advance. And you may remember my complaints about other hot spots in Seattle: the clientele is usually verrrry casually dressed – I might dare to say that the style profile is actually a bit boring.
Although my strategy is to wear whatever I want, I have wondered: how does one dress stylishly for Seattle restaurants without standing out for being too formal? Christina nailed it!
It's all about the SHOES!
Christina (rightfully!) believes that shoes and a handbag make the outfit. She'd been coveting these Balenciagas, and once they arrived at her local Nordstrom, she snagged them.
She loves "the chunky gold hardware mixed with the masculine, military-style of this boot," making them the perfect summer/pre-fall boot; thanks to the cutouts, they're "more like a boot-sandal for warm weather. I like to wear these with everything, from leggings to shorts to summer dresses. I think that the key is to pair them with a simple outfit since it is such a stunning boot."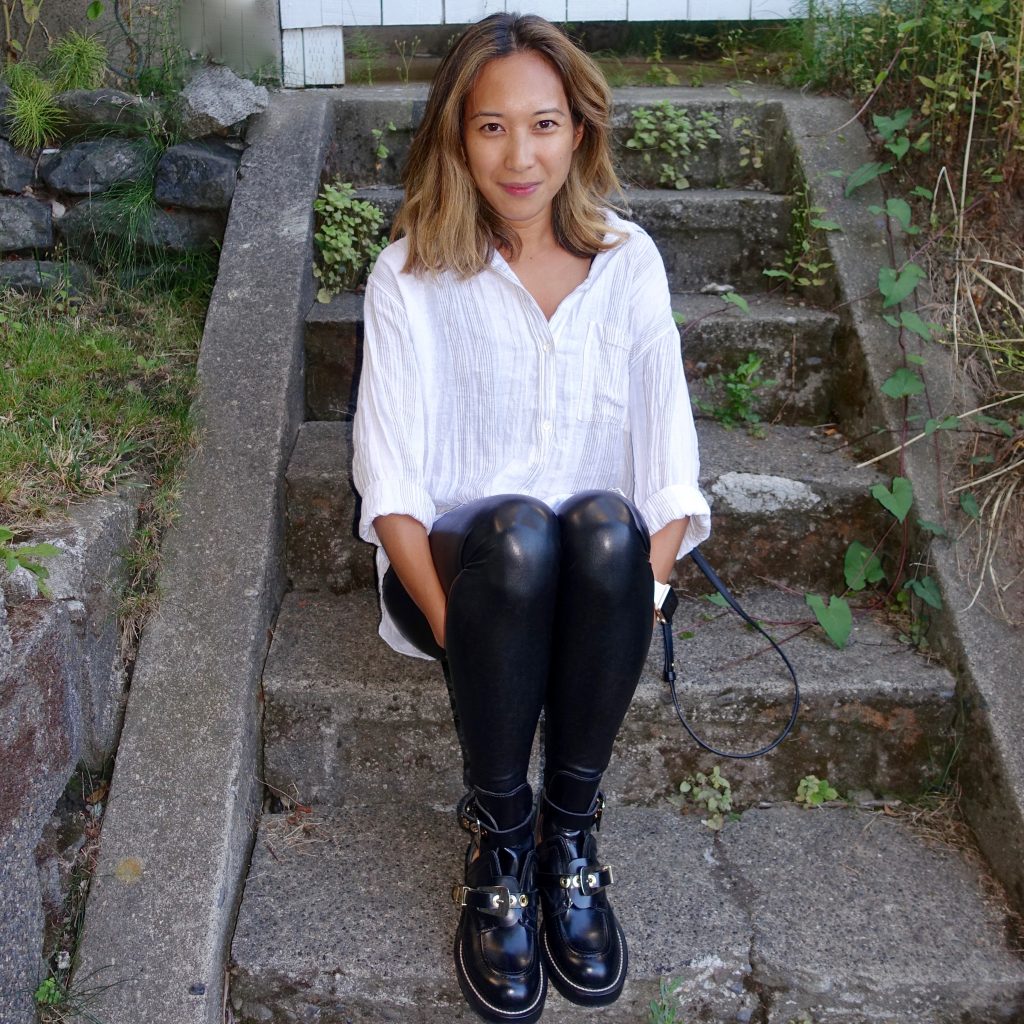 And about the bag
"What else can I say except that I love the simple, elegant, classic style of Céline."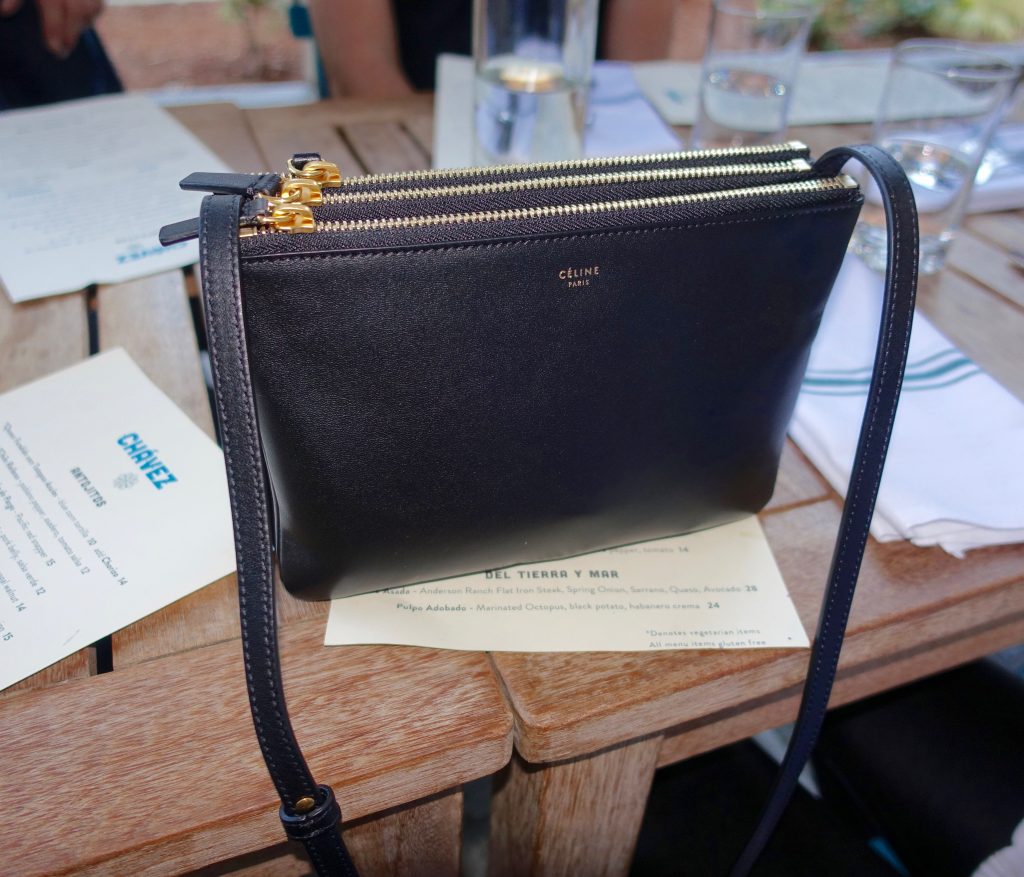 Introducing Aritzia
As one fashion-lover to another, Christina did me the ultimate favor at dinner of sharing a favorite shopping haunt: Aritzia, where she bought this top and these leggings. The company is Canadian – like Christina. Their designs are upbeat and cool-casual, and when I went in (shortly thereafter!), I noticed a wide age range among customers: there's something for everyone! Prices are somewhat comparable to Zara's, but the fit of garments (at least on me) is much better.
Christina loves menswear-inspired pieces that are loose and oversized, like this button-down shirt that "is so lightweight, you can wear it by itself to stay cool in summer, or on top of a cami or tank top as a layering piece. As a stay-at-home mom, comfort and versatility are key for me."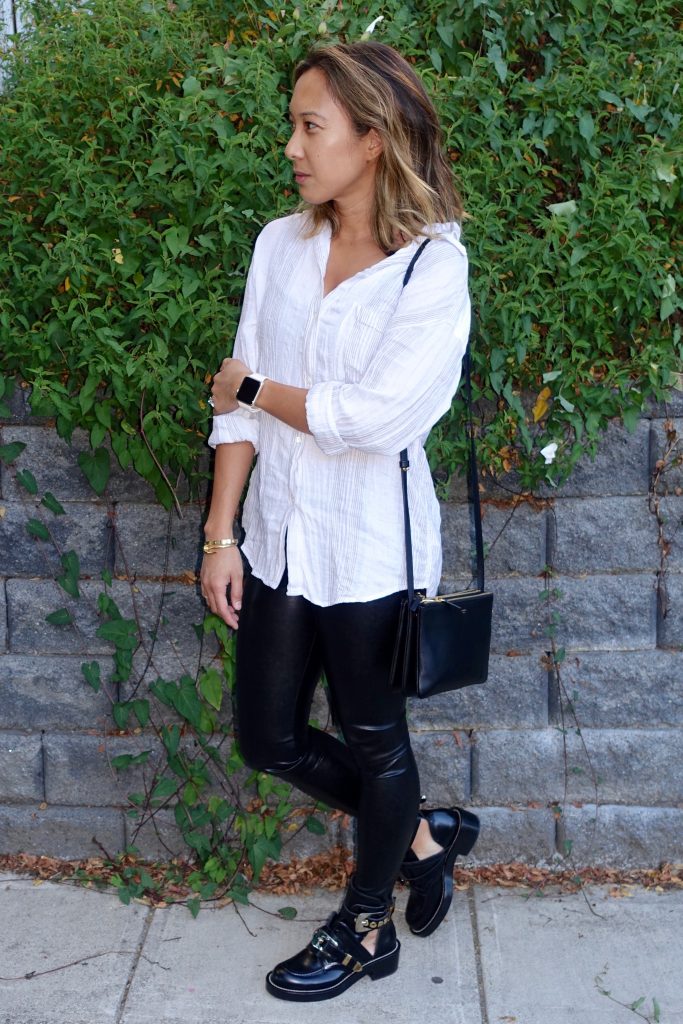 About the leather leggings:
"I think every woman should own a pair of these leggings. They are so comfortable – they have great stretch and are high-waisted with a wide waist band that keeps everything 'together' in the waist/tummy area. You can dress them up or down; I've worn them with a sweatshirt and sneakers to run errands during the day and then a silk top and booties for dinner with friends. These leggings are also a year-round piece; you can wear them in the summer, winter, or anywhere in between!"
I just got a pair of my own, and I adore them!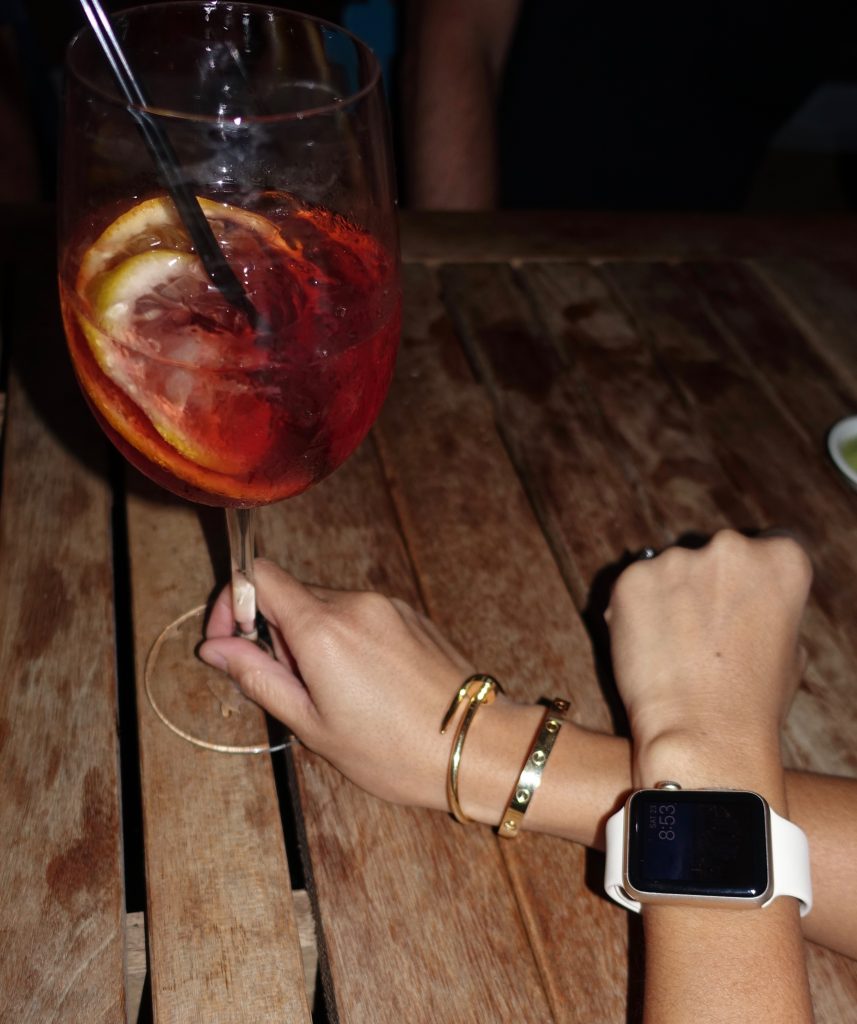 Pretty wrist accessories
As for her bracelets, Christina shares, "I don't like to wear a lot of jewelry and when I do, I prefer bracelets. These 2 Cartier bracelets are my main pieces; I love them because they are simple but meaningful, and they don't overpower me nor what I'm wearing."
The watch: "As a mom-on-the-go, this watch is perfect. My phone is constantly tucked away in my purse; so this watch allows me to see who is texting or calling me even while I'm driving or carrying groceries!"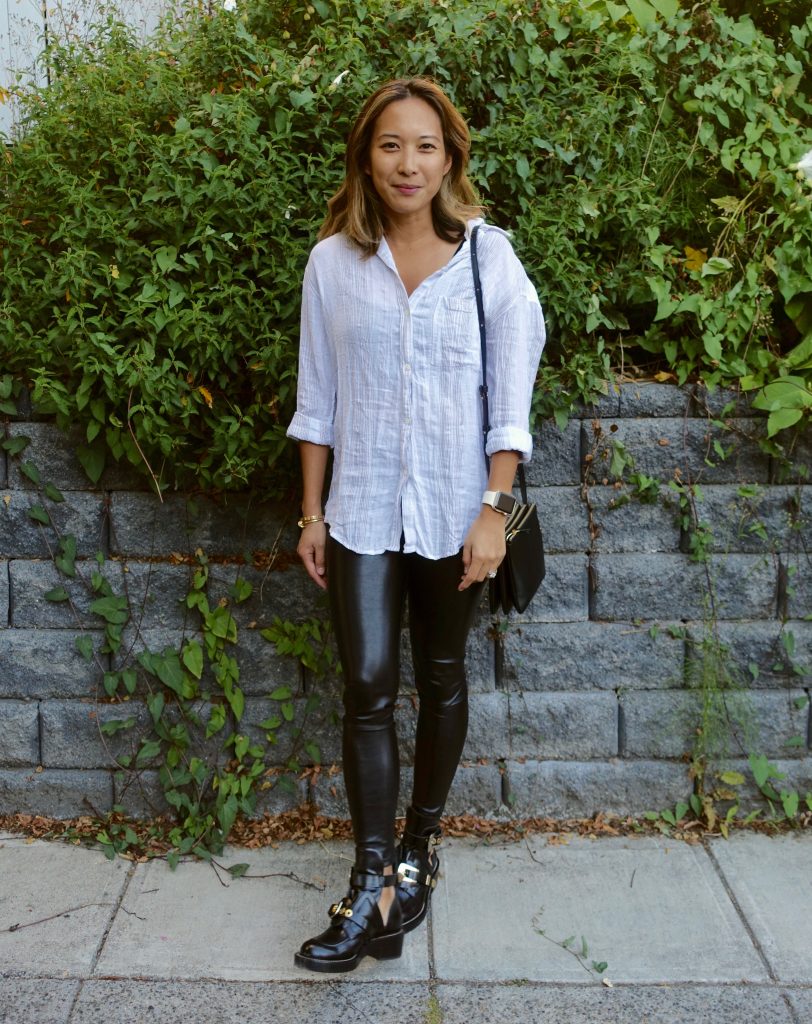 Christina's mix of high and lower-end pieces reminds me of Julia's Dior-Zara outfit. Both of them prove that a girl doesn't have to be drenched in designer pieces to be stylish; a few investment pieces – which if you're on a tighter budget, can be found on consignment or at a luxury outlet, like one just outside of Milan where Julia scored her D&G shopper bag – make for a very nice blend.
Although I've taken advantage of the Nordstrom Anniversary Sale (still on!), I'm so thankful to Christina for introducing me to Aritzia; I've already picked up some great transitional pieces there. It's always helpful to broaden one's arsenals, don't you think?
XO, Janea
---