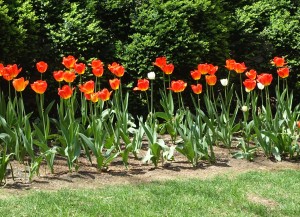 Style is a reflection of who we are, what we are feeling, and how we perceive ourselves in the world.
After a long, drawn out frigid winter, New Yorkers finally get some relief. Last Sunday, the sun was out and temperatures rose to 78. There was a festive atmosphere everywhere I strolled: mid-town, Union Square, the new Whitney Museum and the High Line. In front of the majestic public library, bright orange blossoms announced Spring at last, as did the dress of many a damsel (and a few gentlemen).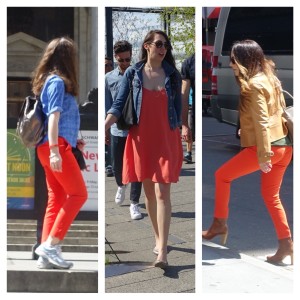 Yes, orange, coral and peach were blossoming in the streets – on the bodies of people – seemingly as a celebration of New Yorkers' epic endurance and perhaps a sense of a relief. Spirits were high!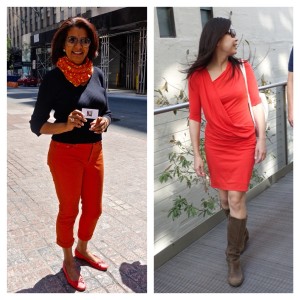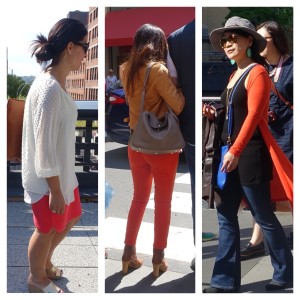 Endless smiles were a stark contrast to the faces I saw in early Spring (during which it snowed). And people's dress reflected that sunny disposition.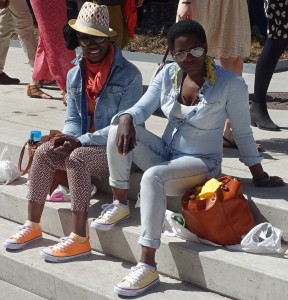 The heat seemed to melt away all tensions. People sat relaxed on the steps of the New York Public Library and the Whitney. They lounged and reclined on benches and wooden chaise lounges of the High Line. No one appeared to care for the morrow; it was time to simply soak up the day's treasures.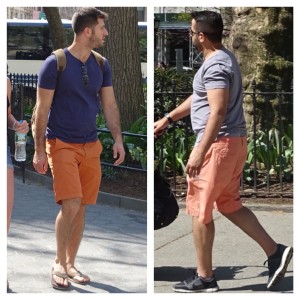 I am currently flying back to Seattle where temperatures are also supposed to rise…after a 50% chance of thunder showers today. In the meantime, I think I will pull out my inner New Yorker and don some bright orange to boost my spirits. Hey, I can always use the excuse that it's Cinco de Mayo. Arriba!