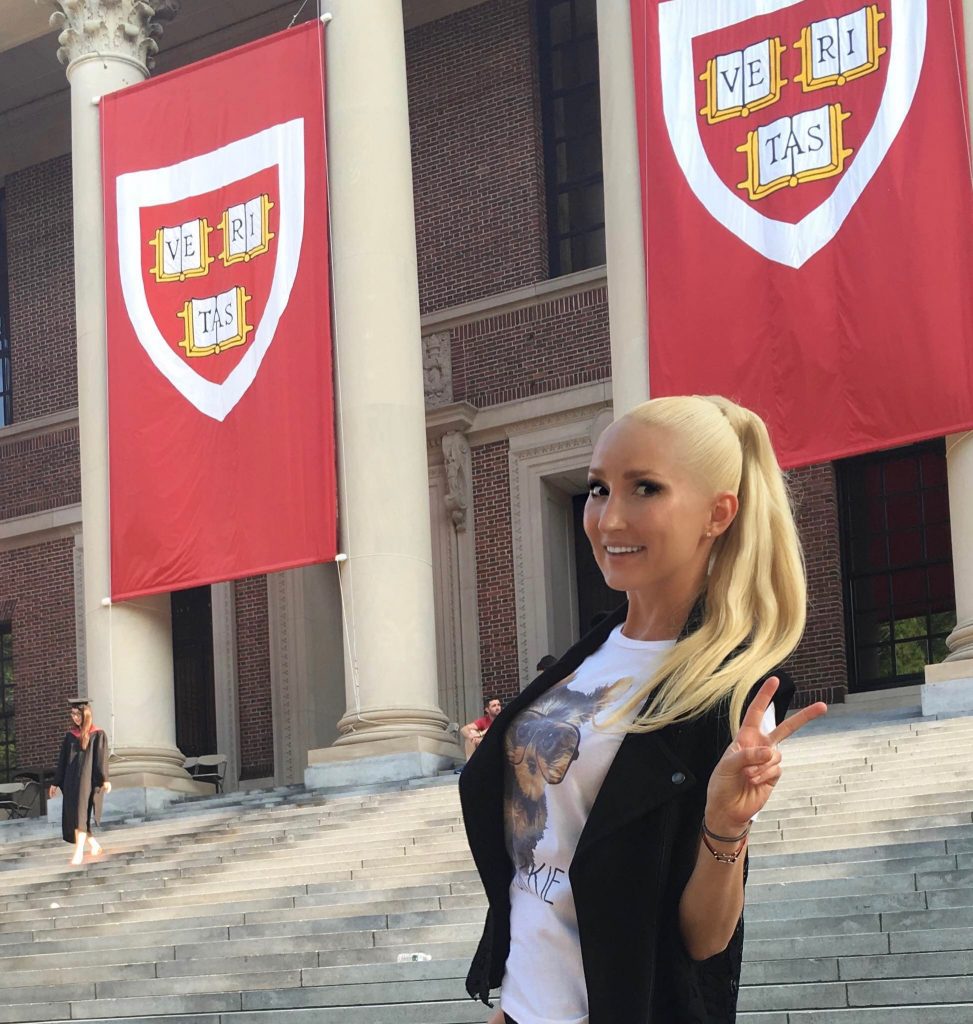 The season of commencement ceremonies has officially begun for me. It started off with my friend Maria's big day at CUNY University (you'll see the post about it here later this week). And after that, I went to Cambridge for my friend Yana's graduation ceremony at Harvard.
My friend Kostya and I travelled from New York to celebrate with Yana and other friends from the Harvard Extension School. We got there a day before the big event, and so we had a chance to walk around the beautiful campus, already decorated for the commencement.
Our bus ride was long, and so afterward we headed straight to a coffee shop. From there we sent silly Snapchat messages with Cambridge stickers to kick off our adventure.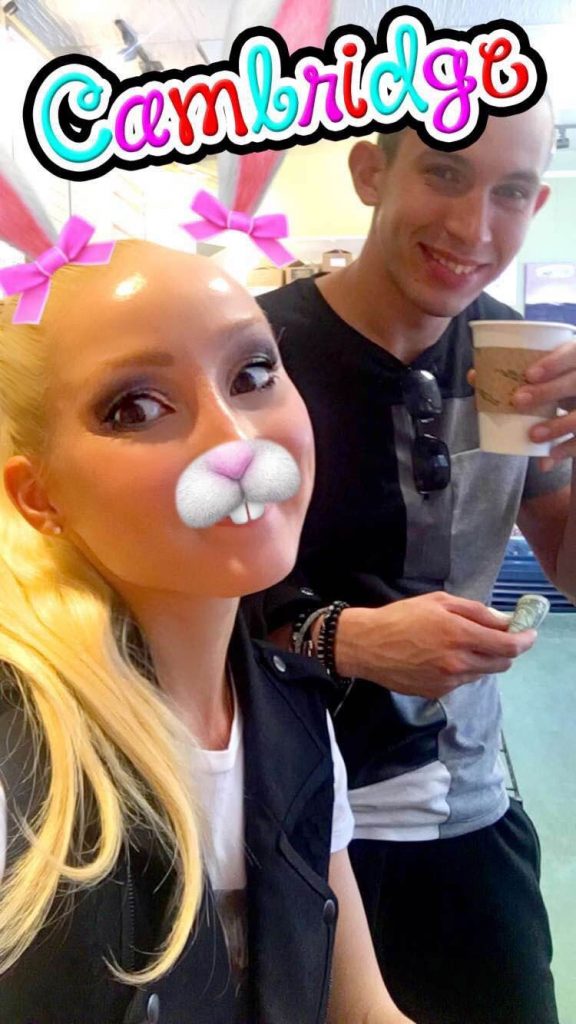 Since this was Kostya's first time on the legendary campus, I gave him a little tour. We enjoyed gorgeous weather in Harvard yard!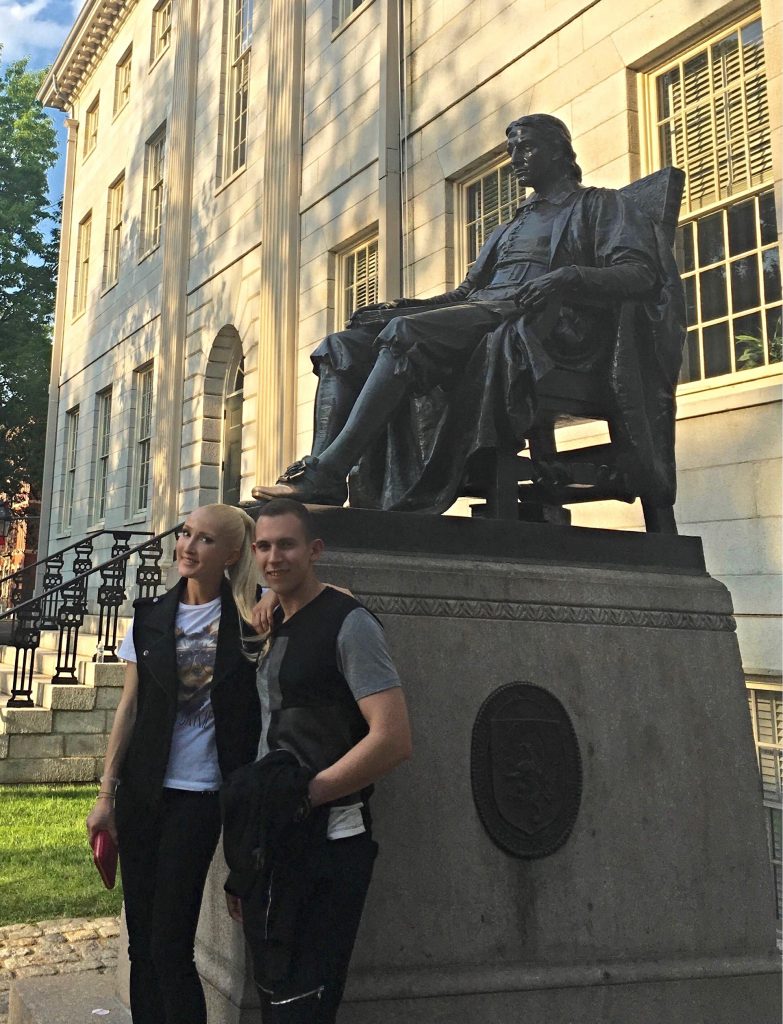 After that, we did a little card shopping for Yana's graduation…
…and of course, I could not resist stopping at my favorite shoe store on Boston's Newbury Street – they always have huge discounts on shoes! I fell in love with these Charlotte Olympia kitty flats.
As for the outfit, I bought my t-shirt at my fave Kitson shop in L.A. I was so sad when their boutiques closed by the time I visited L.A. this year. I would buy all kinds of cool stuff there every time I was in California – I loved it!
My jeans are Juicy Couture, and I wore a Madison Marcus vest.
I only brought one pair of shoes besides the sneakers I wore for traveling. It was a one-day trip, and I didn't want to bring more than one box of shoes.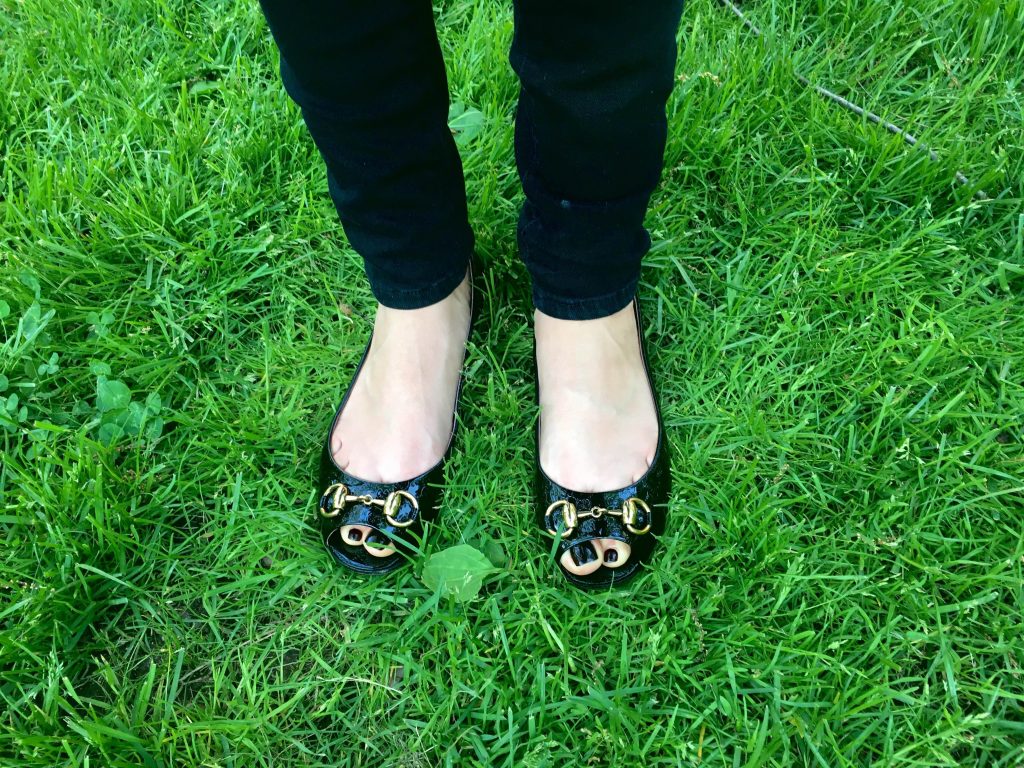 I chose these Gucci flats. They worked out brilliantly with two totally different looks: the black jeans and vest outfit for a Harvard tour and my dress for the graduation (which you will see later this week).
We definitely looked like New Yorkers here! My t-shirt read "New Yorkie" and our edgy black – unintentionally coordinated – outfits resulted in a lot of people complimenting us for being stylishly dressed.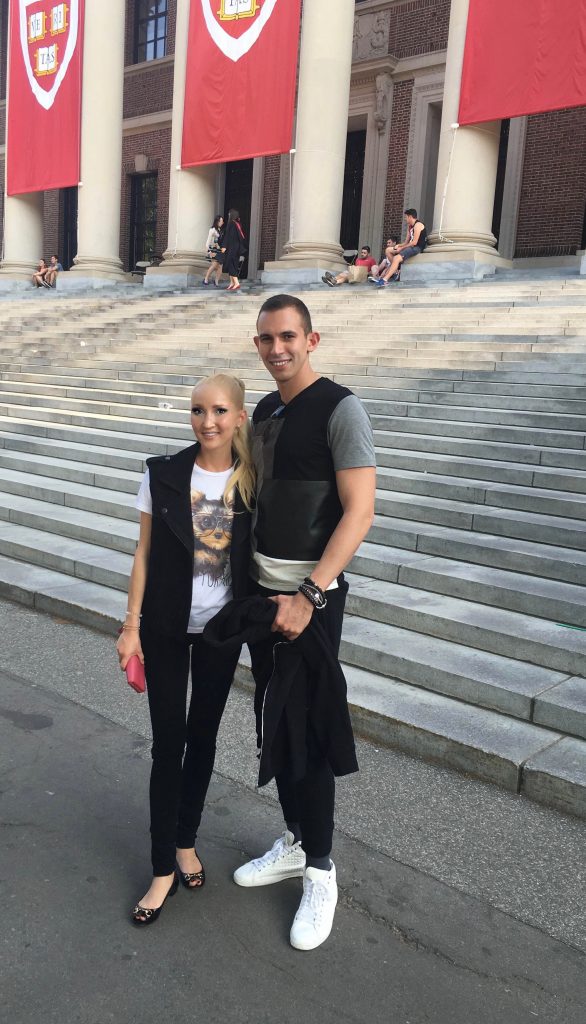 So, not only did I enjoy this outfit of the day, but it was also a hit with the Harvard crowd. 😉
Psst! Want to shop this look? You can find links here (from higher end to more affordable) for
---
?