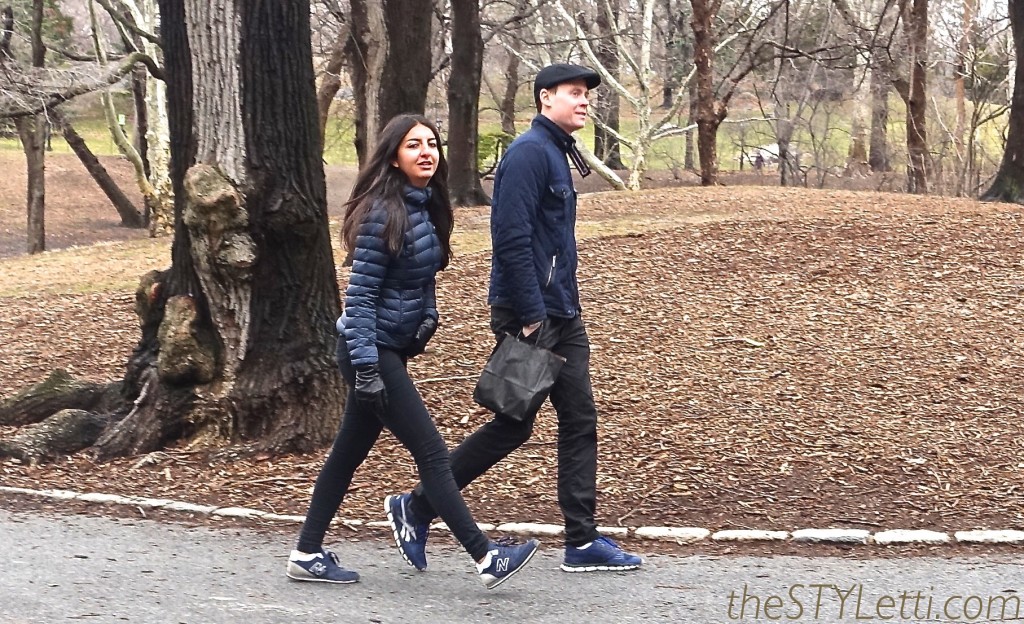 How matchy-matchy are you with your sweetie?  At the end of last year, I published a post about San Franciscan couples whose styles appeared to be in sync. Since then I have been delighted by even more perfect examples of how for some of us, our style becomes more and more like that of our partner – or could it be since first meeting? I thought it would be fun to take a peek at these "partners in style"...
Our first couple spotted at High Line Park in New York City could hardly be more adorable, don't you agree? From head to toe, they are perfectly matched in casual button-down shirts, folded up trousers, and remarkably similar sneakers. Wouldn't you say her cat-eye sunglasses are also a close match to his Wayfarers?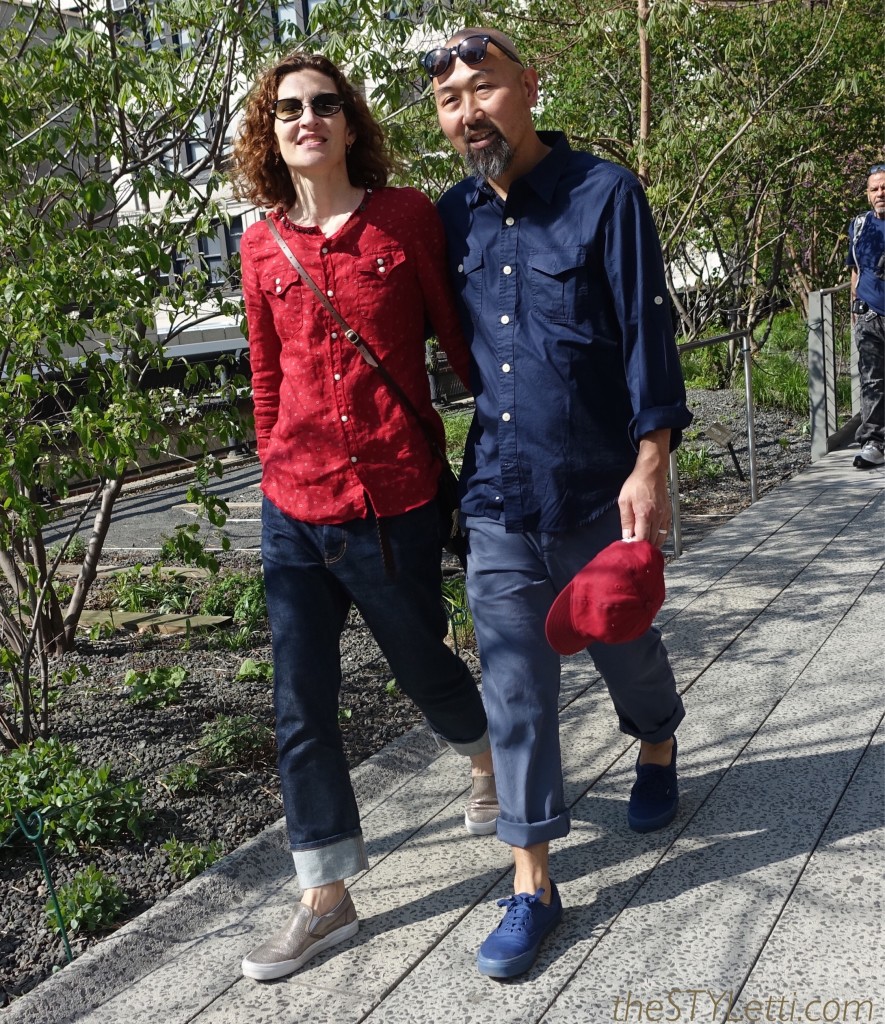 Another two couples, spotted in Milan this summer, seem to prefer color-matching.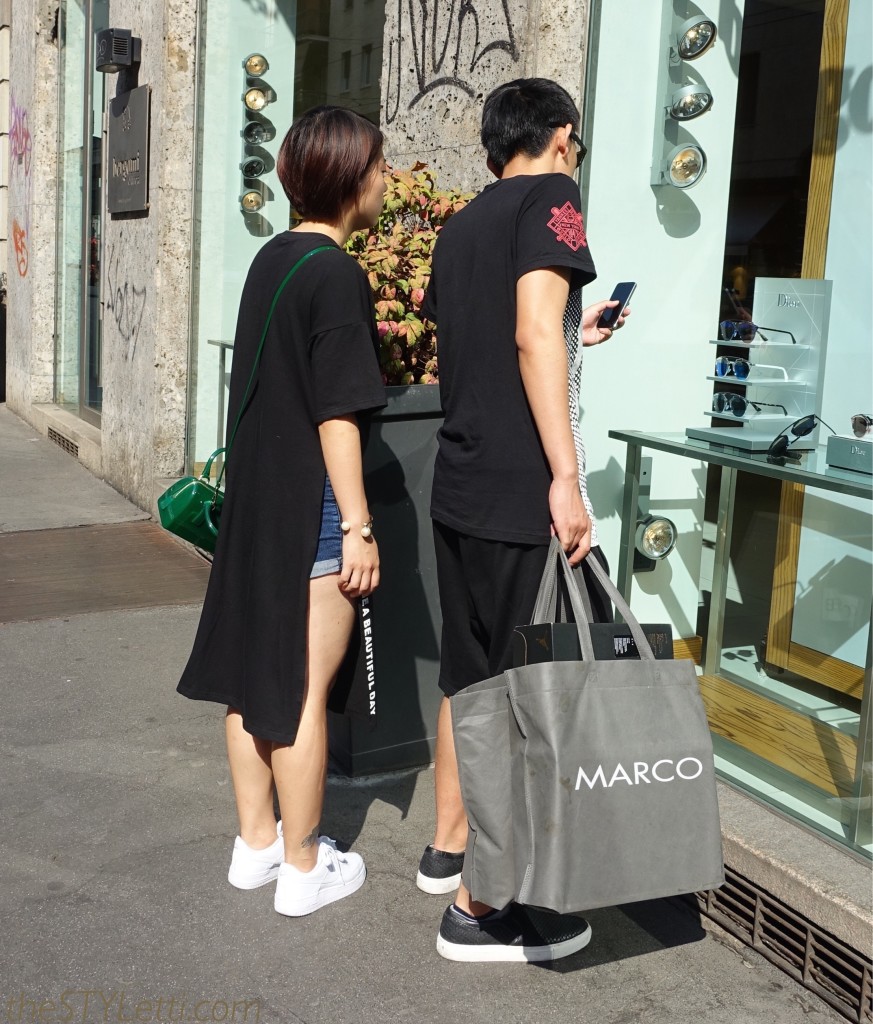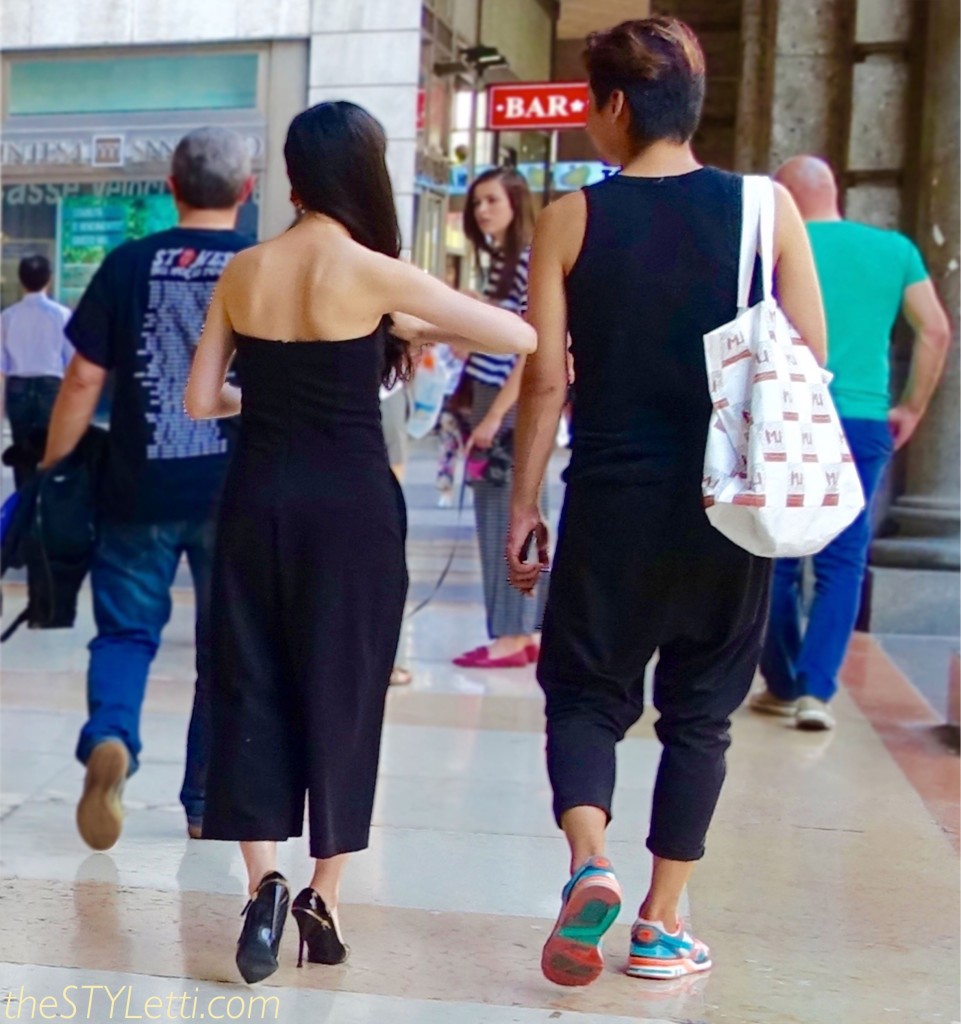 Evidently, it was brightly-colored-graphic-tee day when I spotted these adorable two, also in Milan. Their casual/athleisure vibe almost caused me to wonder if they were tourists. (For further explanation, check out our sneans post.)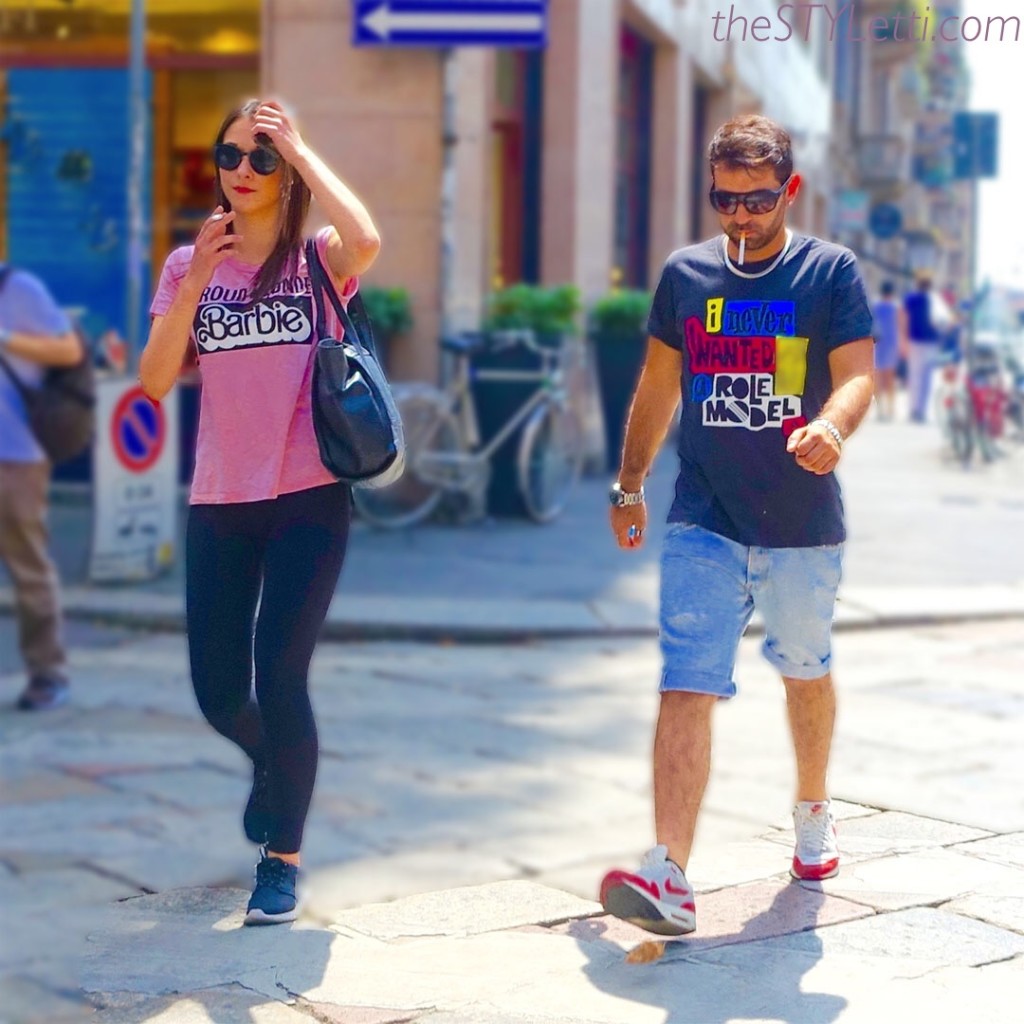 I love the way these two in Midtown New York even walked in sync! The notion that "opposites attract" doesn't seem to apply here – at least, at first glance.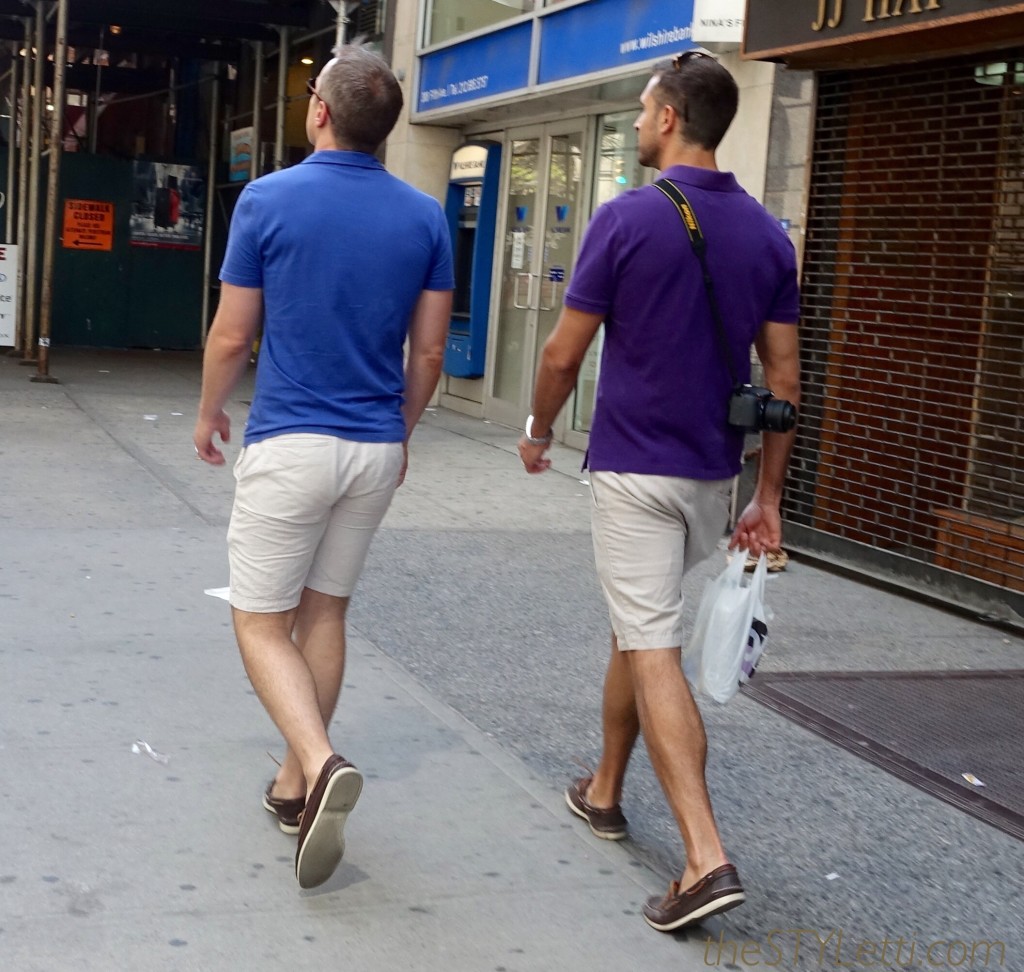 The San Franciscan couple pictured below apparently share a liking of patterned shirts with a pop of color. The jean-loafer combination also seems to be their style.
What our next couple, seen walking near the Quadrilatero d'Oro in Milan, have in common is an impeccable sense of style – love their play with patterns. I have to mention that I have seen quite a few stylish hipsters in Milan, but this gentleman goes above and beyond!
Our final two muses deserve the prize for being "Matchiest Couple." Step aside Kim and Kanye! 
They say that with time, we grow to look like our romantic partner. I can't help but wonder how much of it is that we are naturally attracted to people like us or a result of picking up mannerisms, expressions, and other behaviors from one another. Regardless of the cause, doesn't it just warm your heart to see couples mirroring each other's clothing style? 
I would be interested in hearing about your personal style. Would you say that it resembles that of your partner?
XO, Janea
---
????