Resale Shopping
In my last post, I mentioned how I have recently become inspired to dip my toe back into the world of resale clothing/shoe stores. Since venturing out, I want to share with you my experiences resale shopping.
We might conclude from that last post that looking awesome has its price, although in the case of the muses pictured below, the price was paid with time and effort. For anyone with an eye for great pieces and a fair deal of creativity, thrifting can be exciting and rewarding.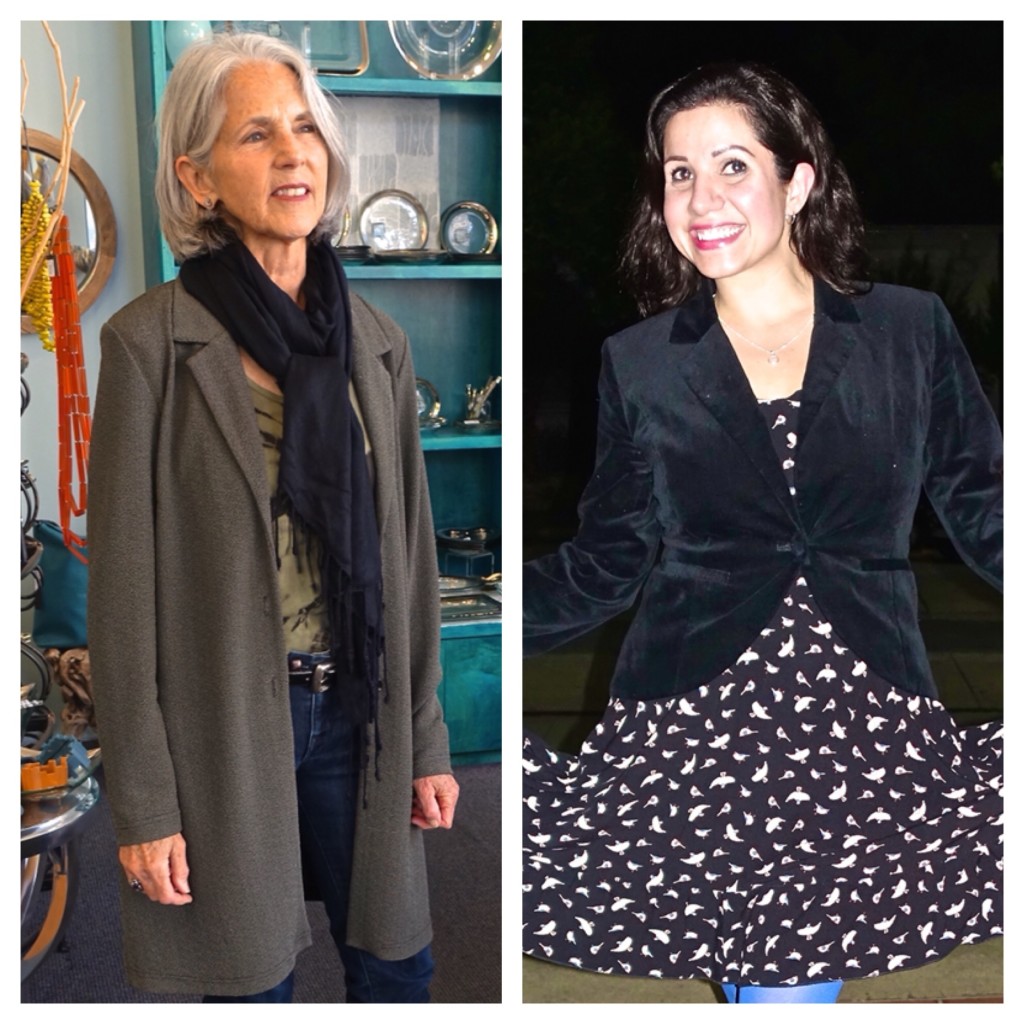 How about those of us who just don't possess that same hunting instinct?
I admit to being a classic example. In the name of research and out of curiosity, I recently checked out one of those old school style thrift stores: poorly lit and cluttered with the stuff you see at garage sales in sketchy neighborhoods. I actually tried on a few gently to moderately used black skirts ranging from $1.50 to $2.50 and was so glad I could keep on my thick tights. I mean, the curtain of the makeshift dressing room – next to the front cash register (shoplifting control?) – did not even hang below knee level.
The only thing I came away with that day was an imaginary rash around my collarbone, which itched for the rest of the day. (I mentioned that I tried on skirts, didn't I?)
What a difference when I popped into a popular boutique in Capitola, California appropriately named Mynt!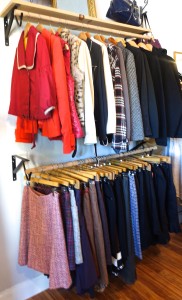 I realized there that thrifting – ahem, I mean RESALE – venues have evolved! Now you and I can score classic, unusual or even retro pieces, which push an outfit into "extra special" territory, in a more curated boutique setting.
The garments at Mynt are carefully chosen by owner Christine, who sells resale items in mynt condition.
She carries on a balancing act of stocking nicer quality (and designer) merchandise while appealing to a market based in a laid back surf town on the central coast of California.
I was especially drawn to the section of cashmere sweaters, which I've decided is the best item to buy resale this time of year.
While I visited the store, Christine seemed sensitive to my DIY shopping style and gave me my space. However, in a small privately owned boutique like this, you can count on an honest "second opinion" by the owner/personnel while trying on garments; after all, you are for them, a means of advertising!
Speaking of special treatment, I next want to introduce you to Marilee. Marilee reaches out to her customers as a vendor and stylist, helping women to find clothing which makes them look and feel awesome. With 25 years of resale clothing experience, she has an amazing eye for finding you the perfect garments/shoes.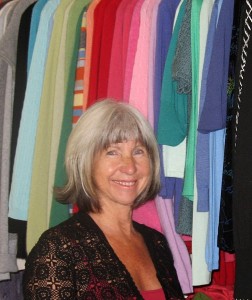 After hearing about Marilee's Closet, through a friend who is a regular at monthly clothing parties, I made sure to get added to her email list (yay!).
At the party I attended, it was all women. Similar to Shareen Vintage shops in LA and NYC where boys are not allowed, customers try on items right next to the racks, and can get several opinions at once – bonus!
I love this trend, which allows for bonding with other women, reality checks on body image (none of us looks like a magazine model!) and sincere feedback on whether a dress makes your hips look too wide.
After venturing out to resale venues, I've realized they've come a long way! I can only hope you will be so lucky to find a Christine or Marilee (marileescloset@baymoon.com) where you live.
If you want to conduct your own resale experimentation, I recommend checking out several shops in your area to find those which best suit you. If you don't have any luck there, don't fret. You can always go online to sites like EBay, thredup.com, Therealreal.com, Postmark.com, Liketwice.com and Threadflip.com.
Another resale option is of course, of the haute couture variety. Stay tuned for my next post on consignment shopping.
XO, Janea