A friend of mine recently came to San Francisco from New York City and remarked, "There really isn't a lot of fashion or style in this city, is there?"
I had to admit that on a Sunday afternoon, I didn't see a lot of stylin' folk around me, even in a high end neighborhood like Union Square.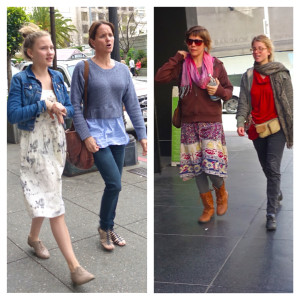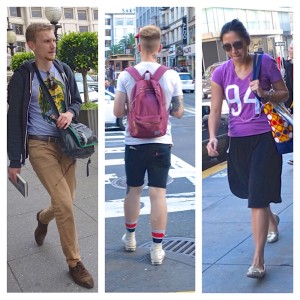 Now I wouldn't go so far as to say these people lack style. No, let's reframe: it seems that San Franciscans definitely have style. It's just that in many cases, that style is casual, laid back, "effortless."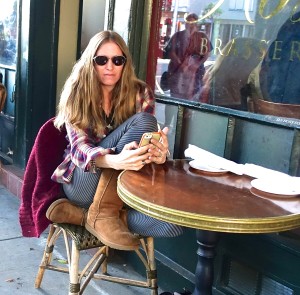 I would venture to say that not only is it socially acceptable but it seems to be perceived as hip in San Francisco to spend minimal time on one's clothing selection (as well as makeup/hair).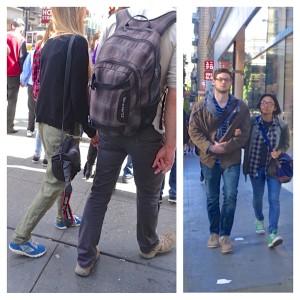 For whatever the reason, be it the burgeoning techie influence and subsequent glamorizing of nerds or that west coast tendency to keep a certain distance from tradition/protocol/formality, casual is currently the predominant look in San Francisco. 
At the same time, you will notice there is variety. Looks range from ultra cazh…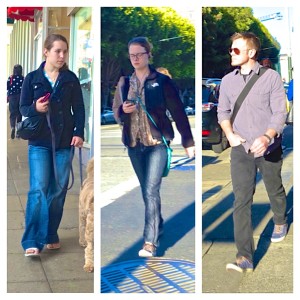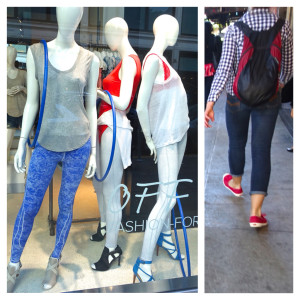 to more stylish cazh…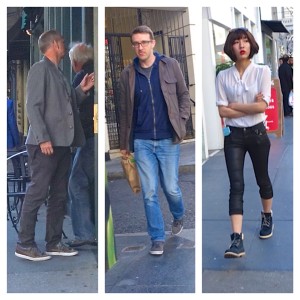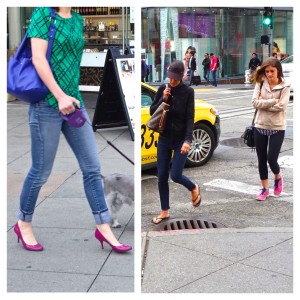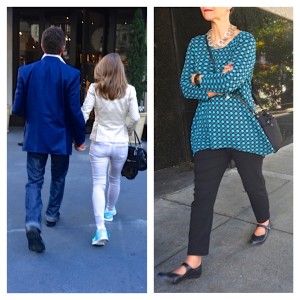 to "dressy" cazh.
The women in the photo above, by the way, were on their way to a wedding photo shoot. They were participating in a jumping pose, which in my opinion, demonstrates the perfect combination of (slight) irreverence and playfulness.
Now

that

is what I 

call "style"!