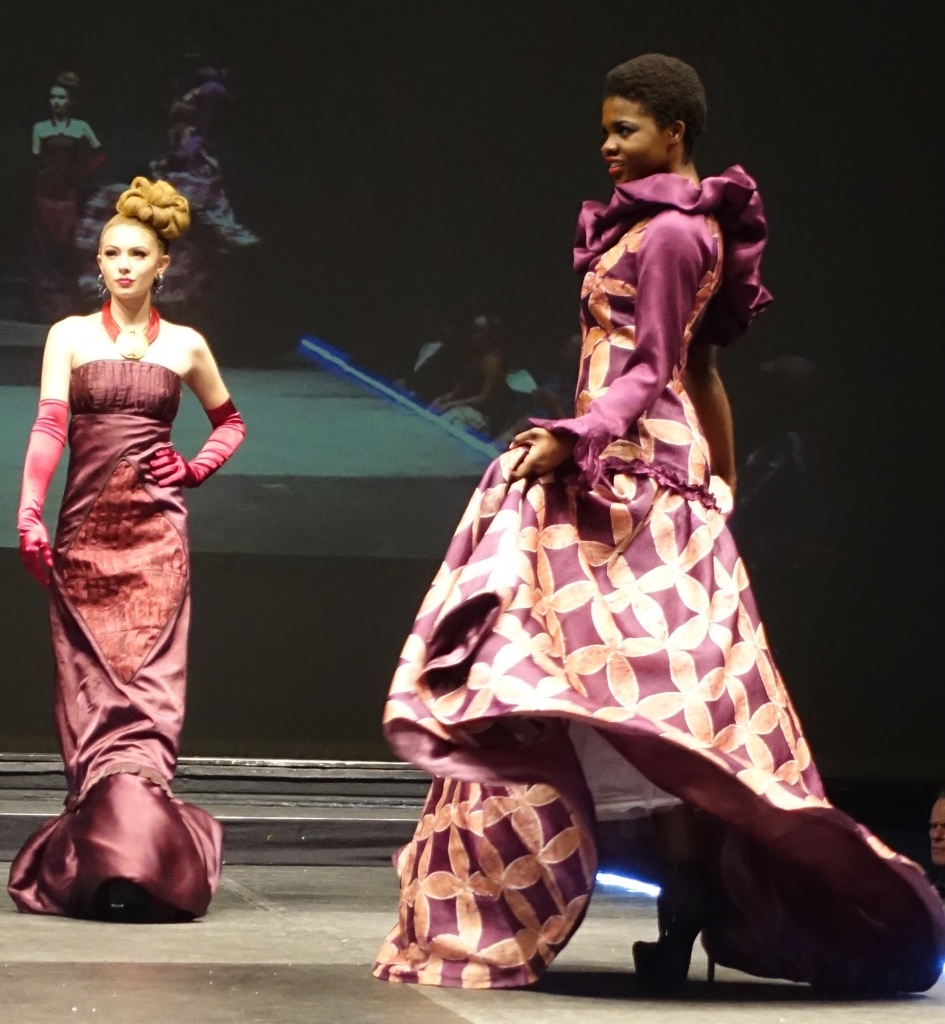 Does Santa Cruz have a style?
I will wax lyrical about the way people dress in cities like Paris, Milan, London and New York. I expect to see sophisticated street style in LA and grunge in Seattle. But when it comes to Santa Cruz, California, I've had a hard time defining the style. So, when a friend invited me to FashionART Santa Cruz (California) this weekend, I only thought it might be a nice diversion. Although I had modest expectations, I realized during the show that Santa Cruz definitely has its own style(s).
While opening, mistress of ceremonies Kim Luke pointed out that Santa Cruz helped inspire countrywide acceptance of Birkenstocks. A street photographer friend living in New York City told me regarding people she saw during the recent Fashion Week there, "People wear Birkenstocks now. It's okay to wear them!" Birkenstocks are even touted by Vogue! Although I don't take much stock in trends, I find this influence kind of exciting.
Of course, we may have had a little help from Berkeley – the should should have been named Berkeleystock! – and Portland, Oregon. But their popularity definitely seems to have resulted from a grassroots movement from laid back towns like ours.
To give you an idea of Santa Cruz, it is an enclave, separated from Silicon Valley by a curvy (somewhat treacherous) mountain road. Its style influences include the hippy movement, feminist movement, beach/surfer life, artists and a contingent of world travelers or people simply interested in ethnic/cultural influences. (While visiting a village in Guatemala in the late 80's, I ran into 13 Santa Cruzans in a single day!) You also see people whose style is edgy or nostalgic.
Naturally, a fashion show in Santa Cruz would have to be called a fashion/art show, and the aforementioned influences were all there.
Here are some noteworthy looks from FashionART Santa Cruz.
1) The hippy influence.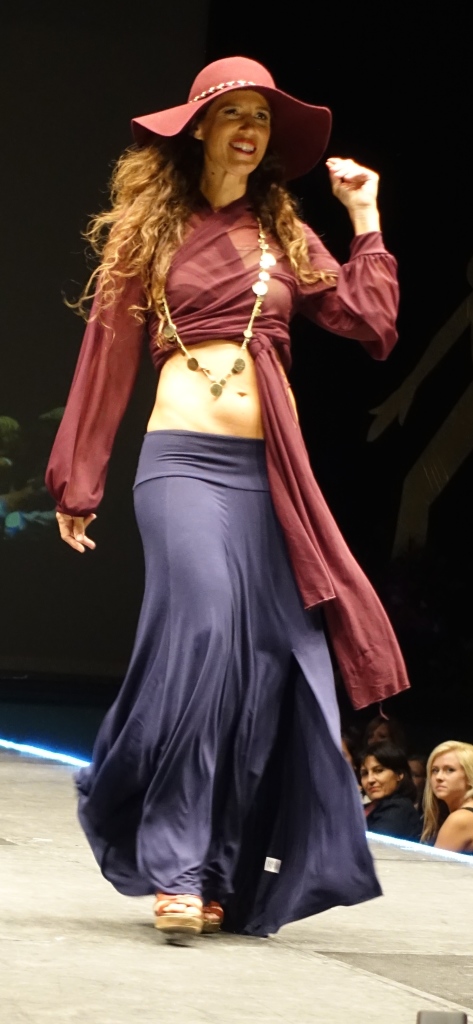 Santa Cruz is famous for its easygoing style. The University of California campus has been known for experimental practices such as written evaluations in lieu of grades (no longer in use.) And a graduate degree called the "History of Consciousness". No wonder the town still shows influences of the hippy era! Super cazh (anti-fashion) clothing is ubiquitous: T-shirts, shorts and flip-flops. Here are a couple photographs I shot while out and about town.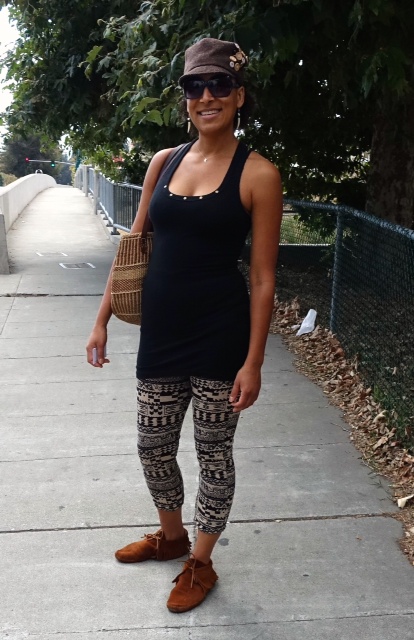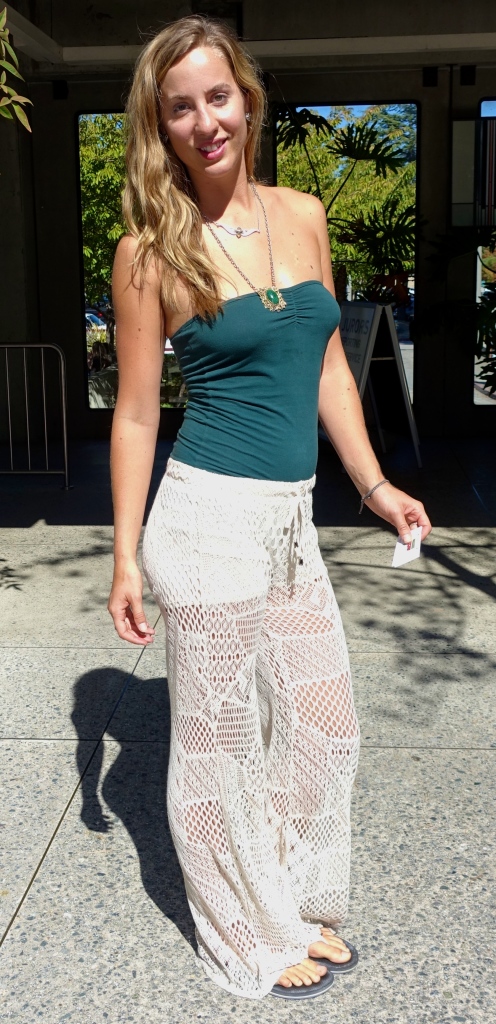 2) The artistic element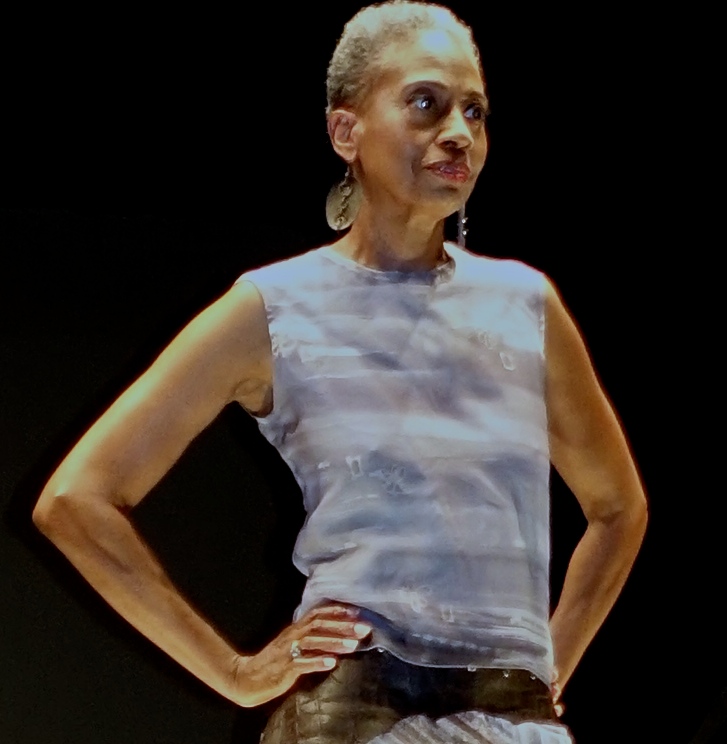 Santa Cruz is home to many artists, musicians, writers, dancers and other creative types. It might not offer as much exposure to great performances or exhibits by world famous masters. But the beautiful surroundings (ocean, mountains and redwood forests) and distance from the "rat race" make it ideal for many who wish to concentrate on these pursuits. As you would expect, I spotted a couple of women with artsy styles of dress right in the audience of the fashion/art event.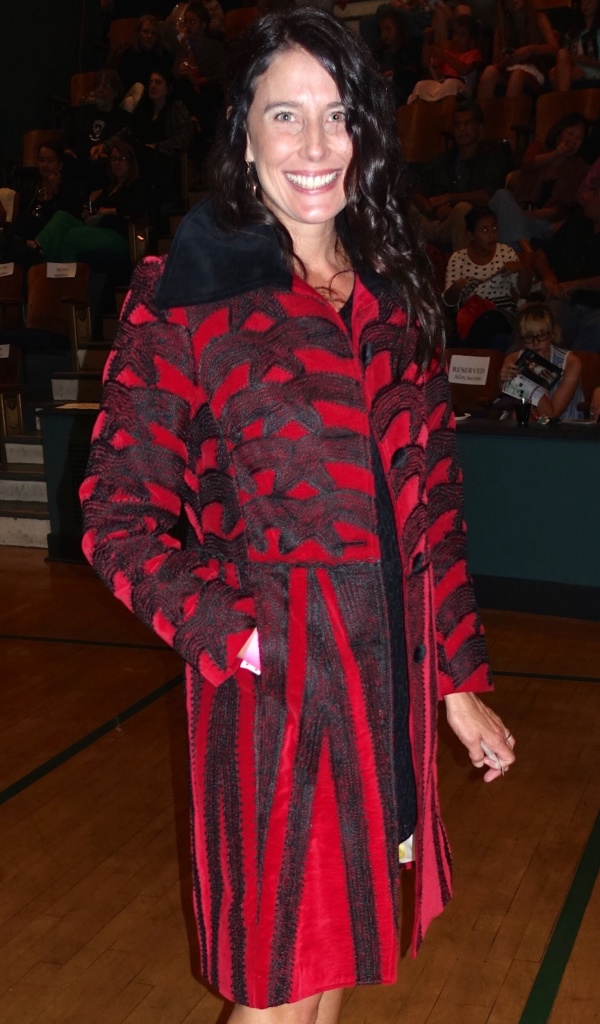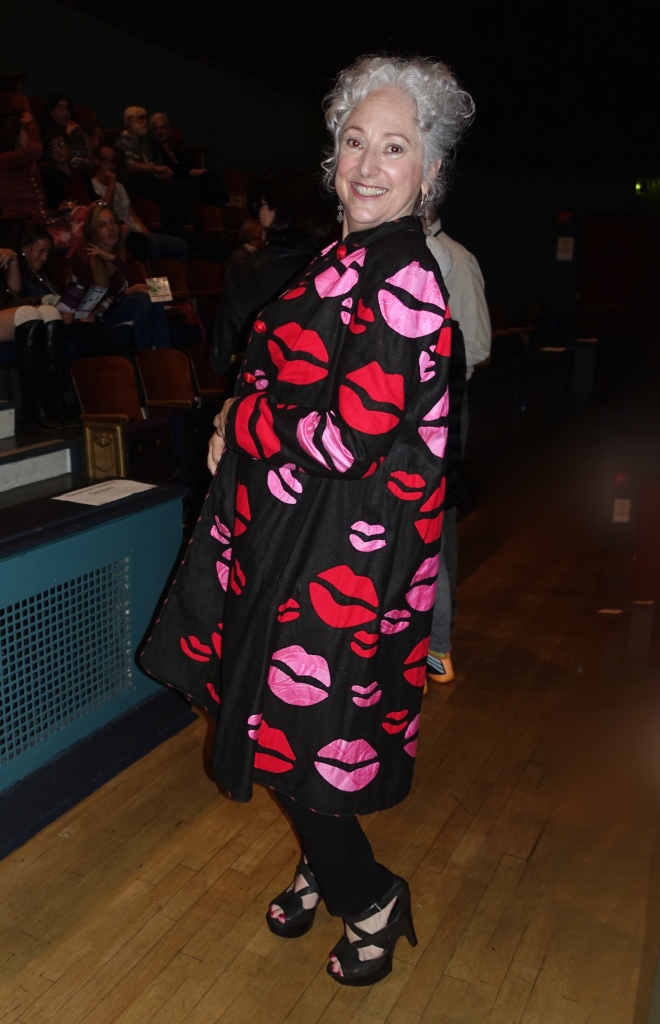 I hope you have enjoyed this perusal of Santa Cruz fashion/art. Stay tuned for some more looks from FashionART Santa Cruz and of regular Santa Cruzans. Can you see yourself being or having been inspired by these influences?
Make sure you check out "Santa Cruz Style, Part Two"!
XO, Janea
---