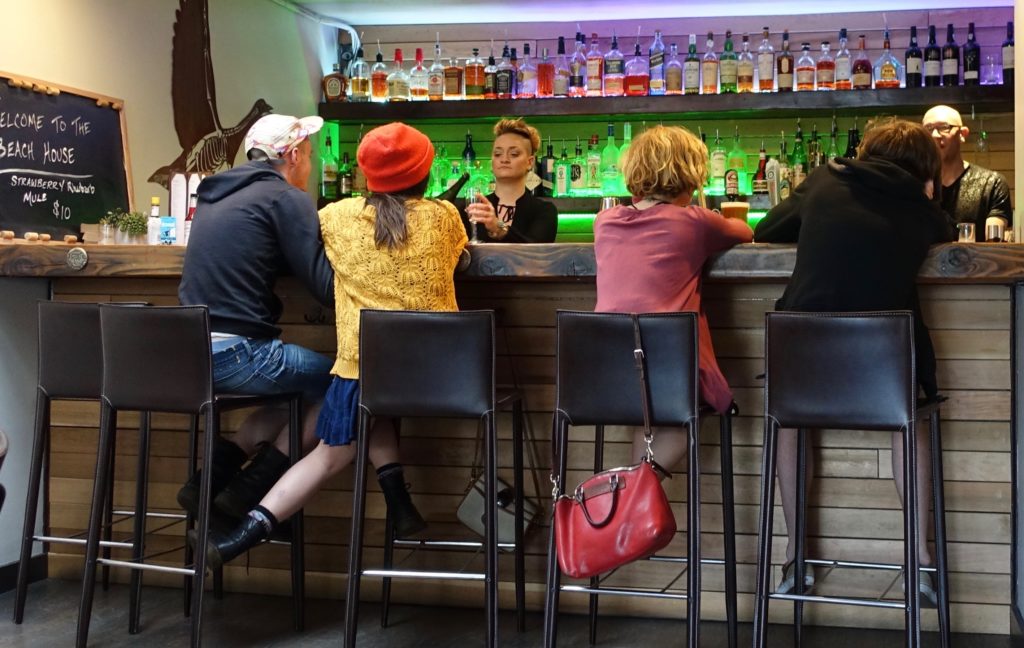 Here in Seattle, I sometimes feel starved to see real fashion and inspired street style. But now and then, I am treated to a vision like this one.
Here's the deal:
Since I moved to Seattle last year, I have noticed a general lack of fashion sense or personal style. It puzzled me at first, since creativity in this city is rampant: businesses have awesome interiors, the art scene is dynamic, restaurants feature excellence in the culinary arts, and architecture is innovative and inspiring.
But there is a serious disconnect between that creativity and people's personal presentation. Last summer, I was dismayed by how many women I saw walking along the sidewalk in gym shorts, gym sneakers, and gym tees. Huh?!
And so when I saw these two women in playful, colorful post-grunge flirty-fun spring outfits, my heart was filled with joy – a refreshing glimpse of that Kurt Cobain-type creativity on a personal level. It's great to be inspired by cool Seattle style!
"Life's too short to wear boring clothes." – Mary Quant
Beach House Restaurant bar, Seattle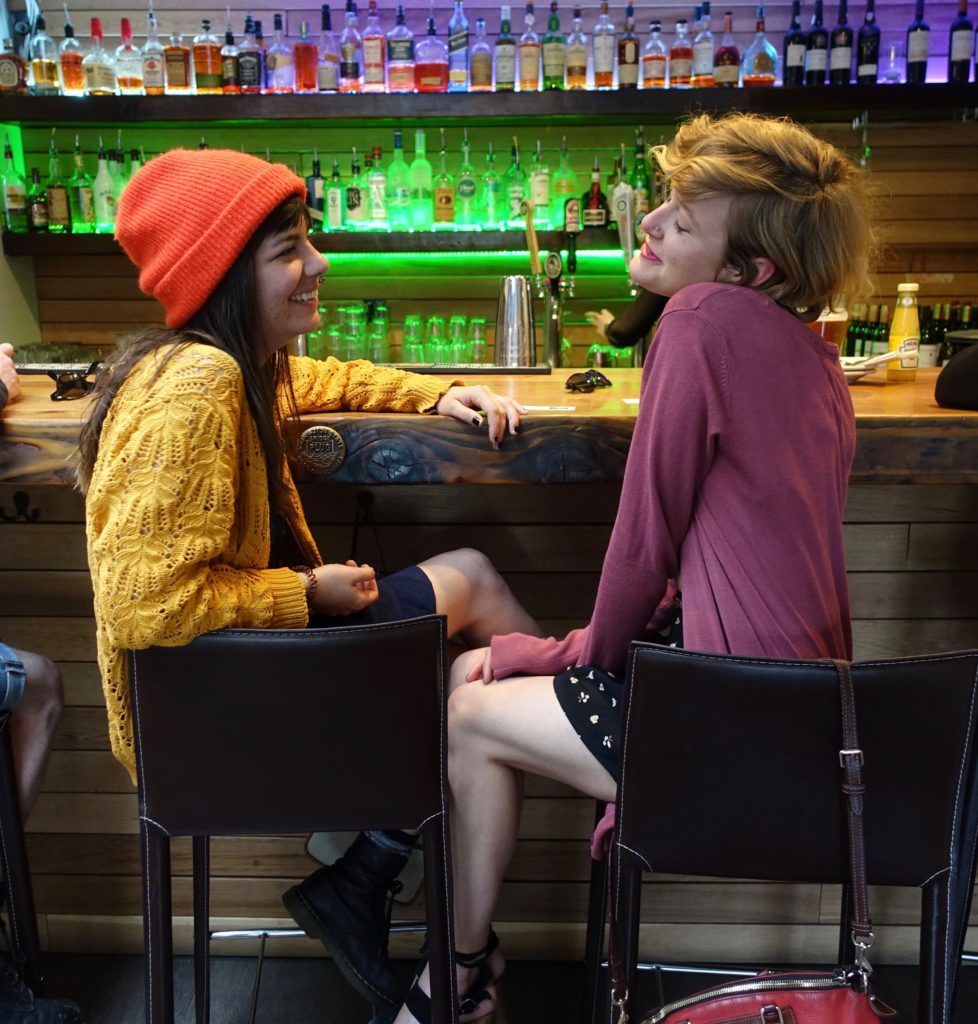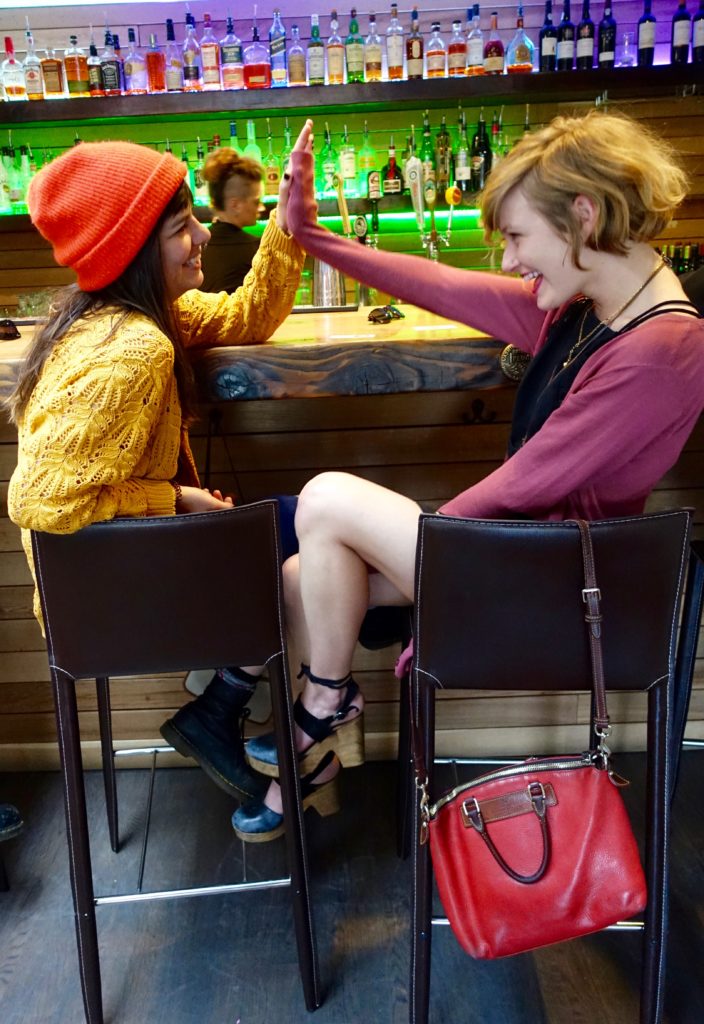 XO, Janea
---
????