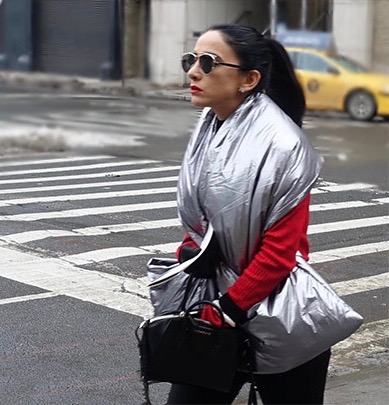 Do you remember when sequins and shimmery metallics were reserved for party attire and special occasions? Then came bling (not my thing). Well once again, shiny pieces have re-surfaced: sequins, metallic, and jewel-like adornments. They're for everyday wear. But this time, they have a sophisticated, elegant vibe.
One of the great things about being in New York during Fashion Week for me is getting a glimpse at which trends are exploding. I definitely couldn't ignore the shiny daywear trend I just saw there!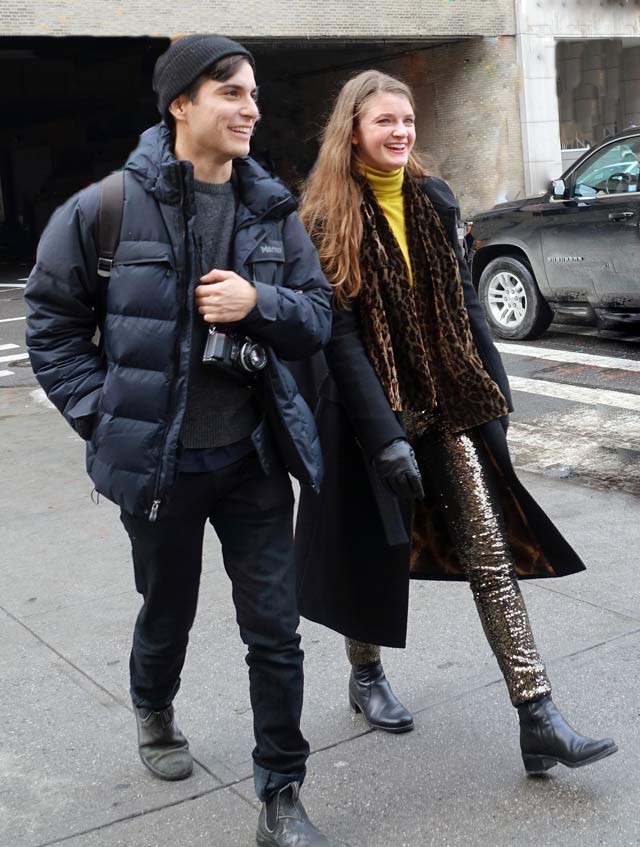 Now if you have a traditional workplace, I wouldn't recommend that you go all out with gold trousers. But for that day at the museum or brunch, it's the epitomy of chic. I find skinny pants to be a super cool, mod option. If you have a curvier lower half like me, however, a flared leg is a safer cut.
For those wanting to just dip a toe into a bit of shininess, a cool scarf like this one is a great way to make an outfit more stylish and polished looking.
I recently re-watched "The Devil Wears Prada." (How many times have you seen it?) This time, I paid special attention to the style transition of Anne Hathaway's character. And I noticed that as her style evolved, cool scarves and hats made her looks extra fun and sassy.
This was especially poignant for me, because I watched it during an emergency trip for which I had to pack very hastily. I ended up sitting around in pretty meh outfits, which didn't matter because of my circumstances. But I didn't feel like myself. I made a mental note for the future: to add cool scarves or hats when packing in a hurry. Something glittery would surely help make outfits look more smartly put together.
METALLIC SHOES
Metallic shoes are another fun way to add some shine to your look. As with other eye-catching pieces, you might want to rein in the details of your outfit to avoid overkill. One way to do so is to go monotone, for example. That might mean black – or the "new black": white!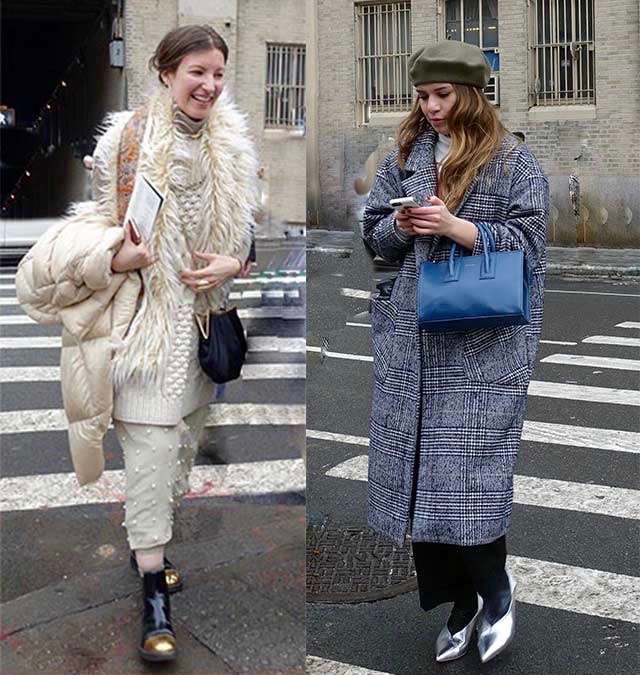 COMBINING METALLICS
This next example of wearing something shiny has been a favorite of mine for a while: the metallic handbag. It's on my wish list, because I know it will go with soooo much of my wardrobe. And if your outfit is low-key enough, it can be even more interesting to add another contrasting metallic: silver with bronze or gold with copper, for example.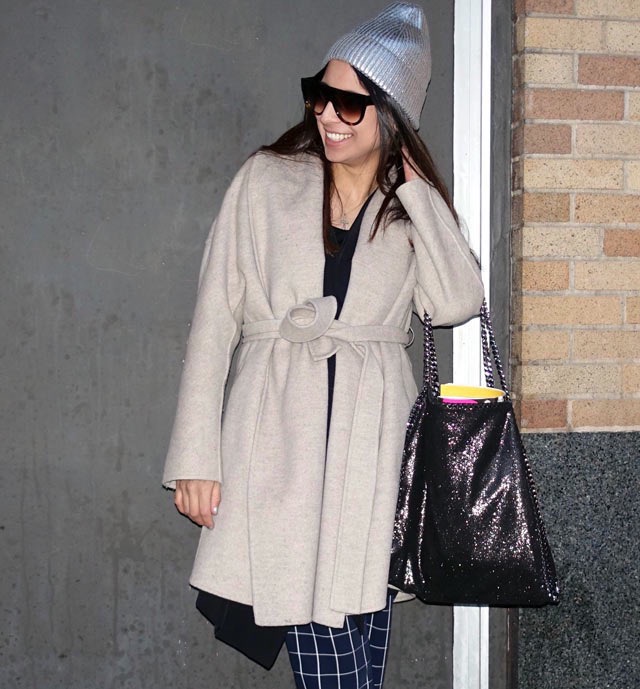 SHINY NON-METALLICS
And while we're at it, why not wear something even less expected: glittery pieces in other colors? It's a serious dose of fun for those of us who are never too "mature" to play dress up.
This trend of shiny pieces is practically seasonless. At the same time, I'm thinking that it is the ideal way to add a touch of glimmer to my day during those April (and May and June…) rains I expect in Seattle.
Do you think you might be lured into wearing some shiny objects this spring?
XO, Janea
---