For those of you who are not yet familiar with our Glimpses section, Glimpses posts concentrate on images. They include my favorite shots of street photography and street style photography. Their purpose is to share something special about the many manifestations of style. I hope you enjoy these glimpses from Beverly Hills. 🙂
A topic about which I have blogged now and again is how couples often seem to share an affinity for a particular style of dress. It stands to reason. I mean, the more time you spend with someone, the more opportunities you have to discover that person's interests and tastes. Who doesn't want to be more like the person they adore?
Lately I have been noticing this affinity with respect to shoes. I am always thrilled to see fun and interesting eye-candy on a woman's feet…
Rodeo Drive, Beverly Hills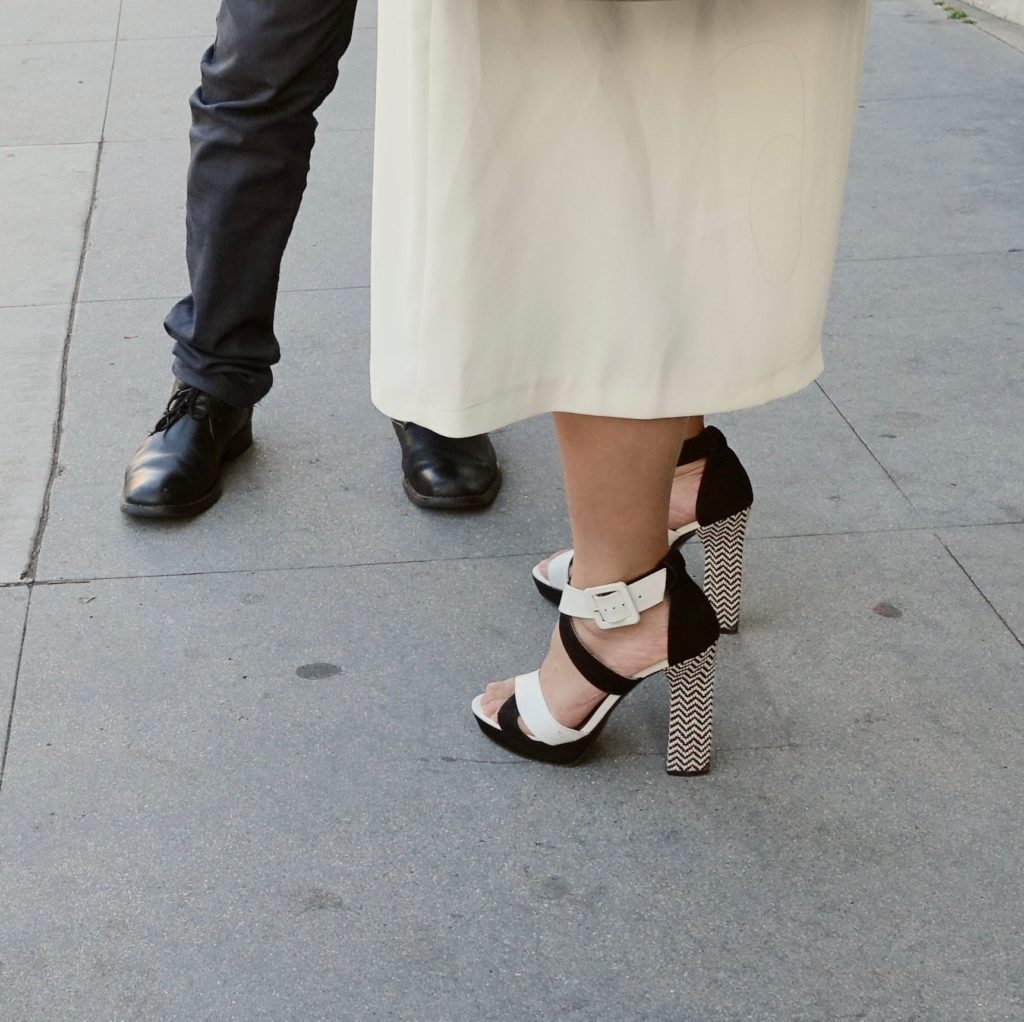 I am doubly delighted when I see couples who share a similar flair for dressing their tootsies!
Rodeo Drive and NikeTown, Beverly Hills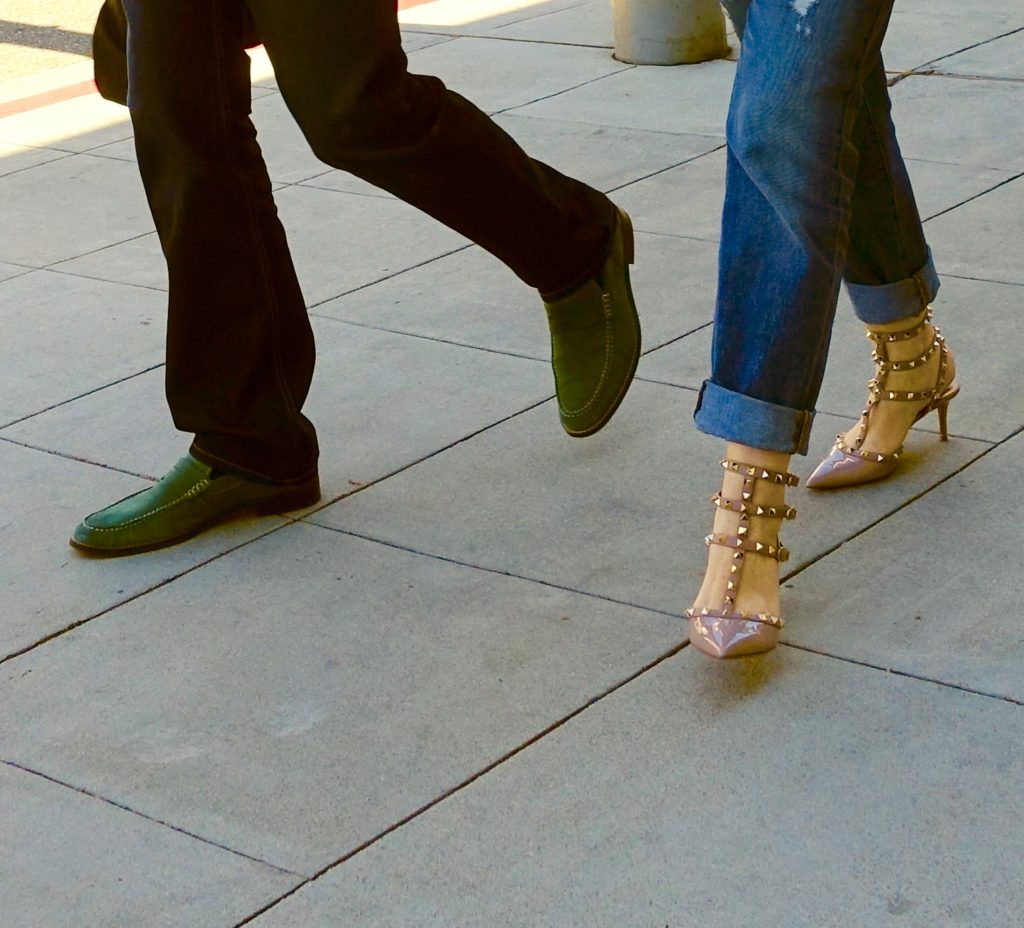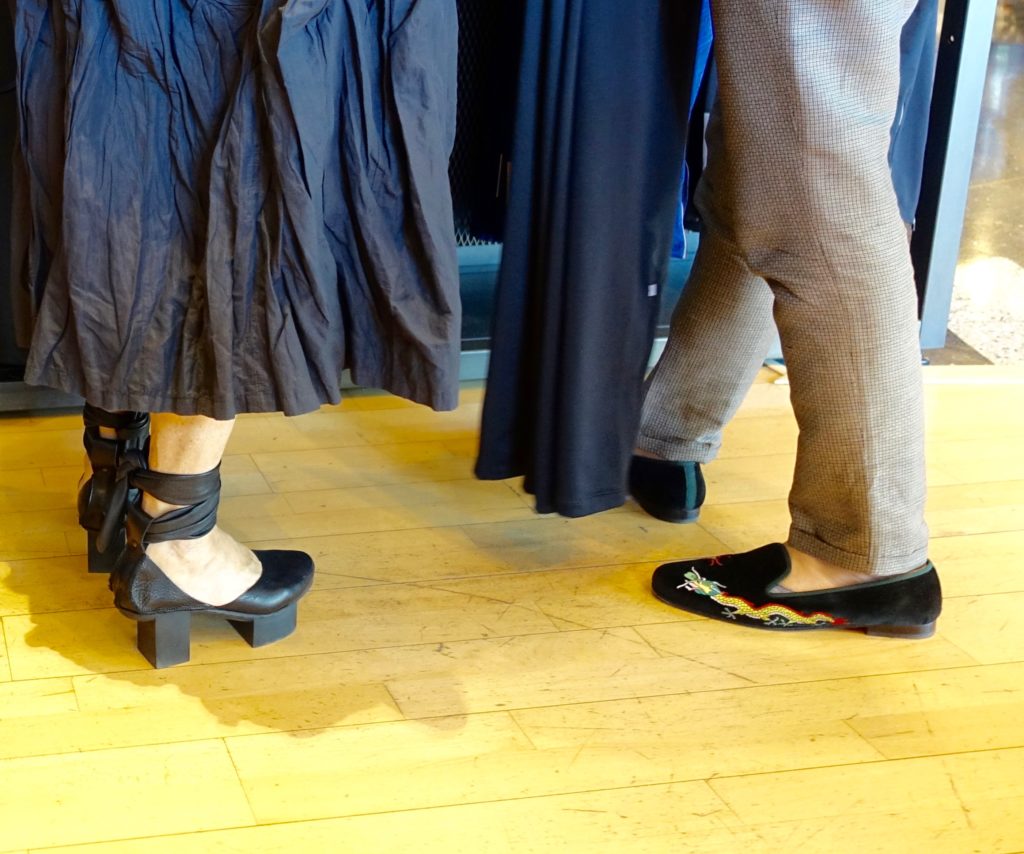 XO, Janea
---
????