Have you noticed how important shoes can be to either make or break a look? On some recent Spring people-watching strolls in San Francisco, I noticed several people in stylin' shoes. Although these people did not necessarily stand out for being well-heeled, in my opinion, their footwear certainly elevated their looks a few notches.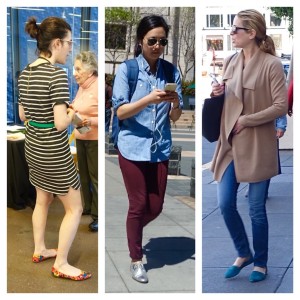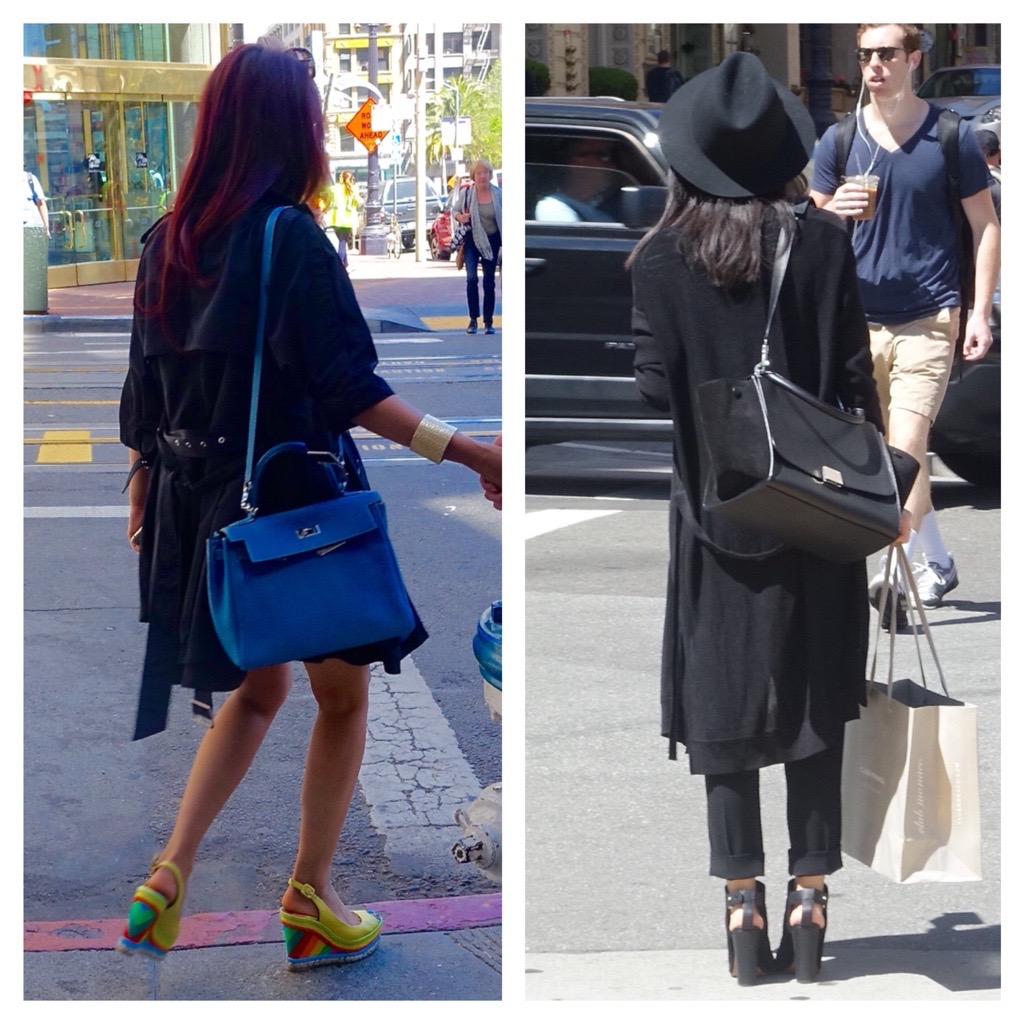 The two pictured below use color to their full advantage. Their (collective) Spring look is enchanting, but the shoes make it perfection. I love the way the woman's bright red hair and yellow shoes create a fiery counterbalance to her darker-hued frock, while the gentleman wears the inverse: light-colored clothing with slightly darker shoes.
Wouldn't you agree that bright blue shoes compliment his clothing much better than would the standard black or brown?
Classic, conservative footwear can also make for a nice finish; the neutral pump to the left pairs beautifully with high-waisted trousers, helping to give the ensemble a retro flavor. And I feel a gold stripe in the heel adds polish to the other Catherine Hepburn-ish look.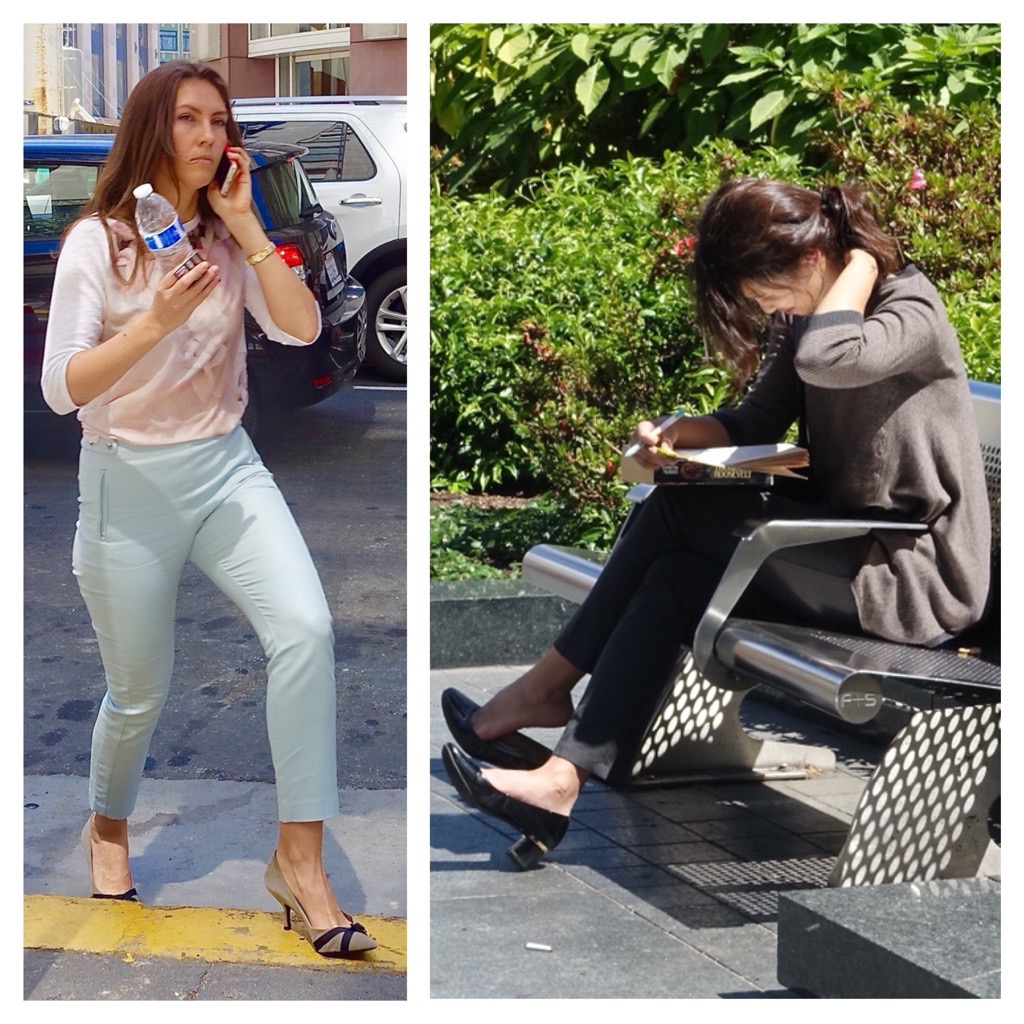 Speaking of retro and classic, check out below how the feminized oxford flat with ankle socks make the look just that. Lovely!
So, the next time the you are peering into the mirror at an outfit which doesn't quite work or is lacking in some way, try pairing it with very different shoes. Maybe something in a color you don't ordinarily wear with that dress, skirts or trousers. At the very least, it could spark some creativity and at best, make the look something which truly works for you.