This past year, we've been so honored to meet indie designers while covering fashion and style scenes in our backyards (New York and San Francisco). Interestingly enough, all of them starred on Project Runway. And all ended up on top in their seasons. We are now super excited to invite you to SHOP their creations!
Shop theSTYLetti is your chance to shop unique designs by emerging designers and artists. Over the next few weeks, we're revamping theSTYLetti. And we're starting with a mini collection by Layana Aguilar!
LAYANA AGUILAR
You may remember LAYANA AGUILAR – who WE RECENTLY INTERVIEWED! – as the former Project Runway star who's recently designed a gown for Disney's new princess Elena of Avalor.
Layana blends her experiences as a woman living in New York City with her Brazilian heritage. She designs for "the urban woman who juggles different roles in life while owning her individuality and looking extraordinary!" Her clothing is comfortable, feminine, sexy… And of course, there's the cool factor!
Liliya showed us how beautiful LAYANA AGUILAR designs look off the runway. Remember this RED DRESS she wore for NYE? Neoprene is a signature fabric for Layana. And she magically manipulates it to create soft, feminine, and sexy pieces.
Custom and one-of-a-kind
Each piece we will offer for sale – whether apparel or wearable art – will be either made-to-order, meaning that it will be created especially for you, or is one-of-a-kind. Because of this, we don't operate like a large corporation. We're not Amazon or Nordstrom. But we do guarantee you something truly unique and special.
You can expect orders to be shipped within 14 days. And I'm sure you can understand that returns won't work when something is especially made for you.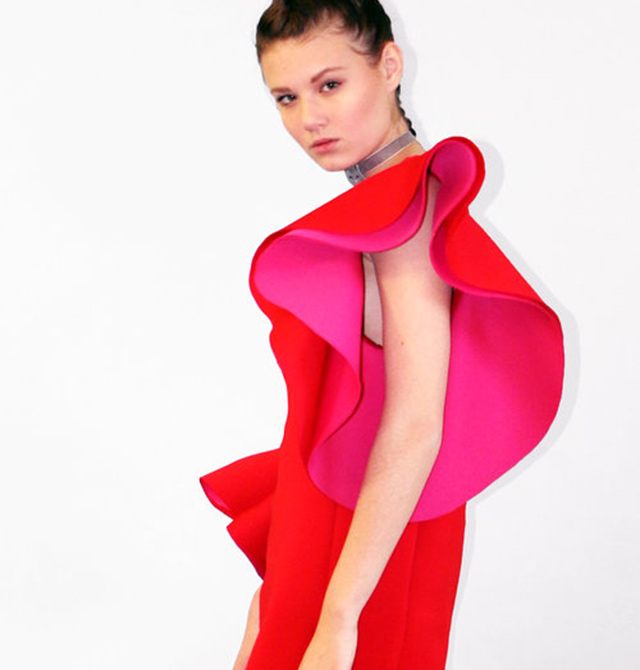 So, what are you waiting for?! LET'S SHOP!
XO, Janea
---