I'm in Santa Cruz, California right now where temperatures are in the high 70s to low 80s. I'm not going to complain. But at the same time, this warm fall weather can present a quandary: I mean, what do you wear if you want to be comfortable but avoid just repeating summer outfits? Liliya's post today offers inspiration! – Janea
I wore this outfit to meet my friend Uliana after work and go with her to see our mutual friend Eugeniy whose birthday I recently missed because of travels. I wanted to treat him to a celebration drink the day before I left for Dallas for my mom's birthday (today) and then my two-week trip to Hawaii.
These last two days in New York were unbelievably hot; it was around 72° on Tuesday. It felt like just a one-day mistake of our fall weather forecast, but Wednesday was even worse: at one point the temperature got to over 80°.
And although it was so hot, it was psychologically hard for me to dress as if it were summer, because…it's not. The evening wasn't even any cooler, which is what you'd expect in fall. So my outfit reflects that combination of a summer/fall look: shorts and a t-shirt in autumn colors – almost like a summer silhouette but with a fall feeling if you wish.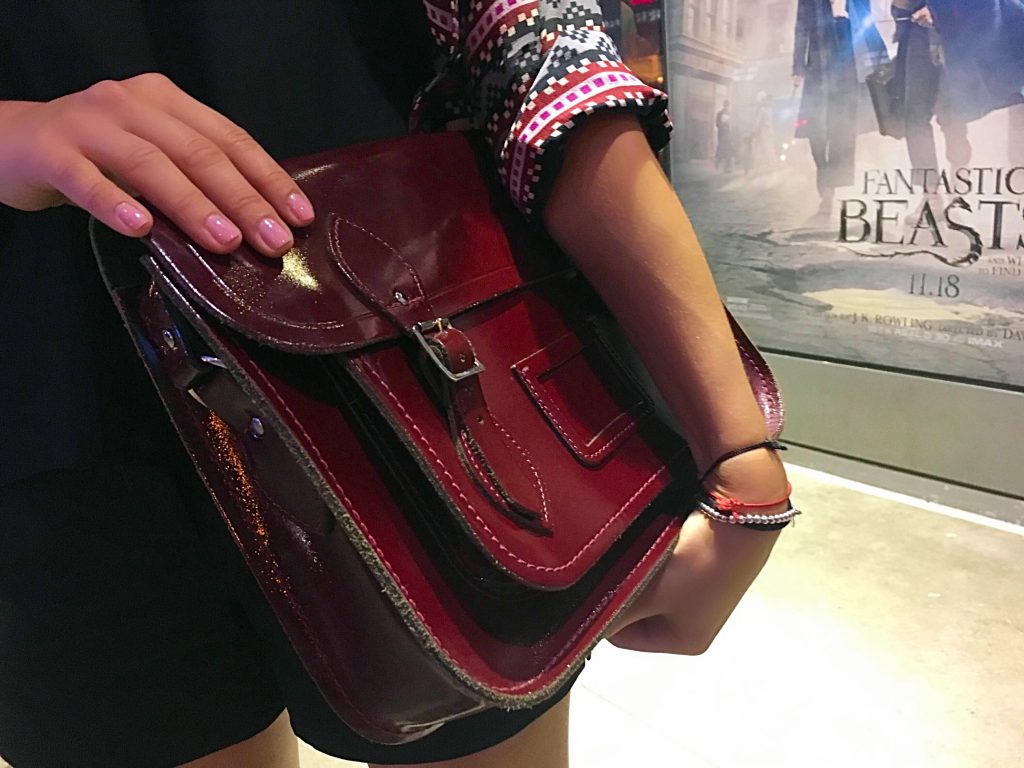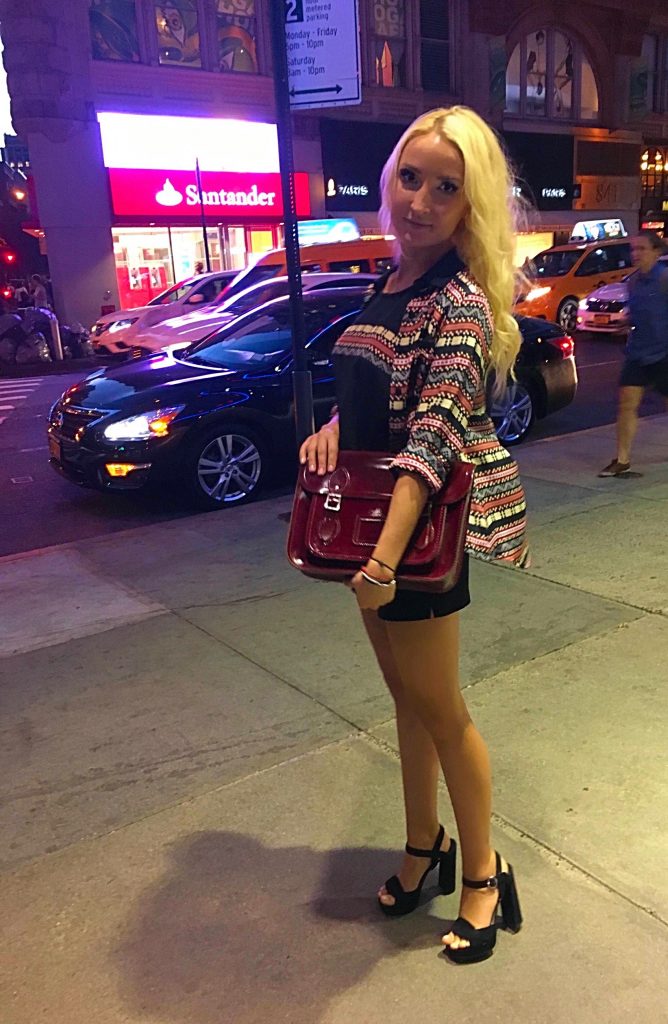 I had a light silk shirt with me that I used as a little jacket. I actually have an entire ensemble with this print by Jonathan Simkhai: a t-shirt-shaped top, silk shirt, and skirt. The skirt is made of wool, and so it was too hot to wear. But the other two pieces worked well.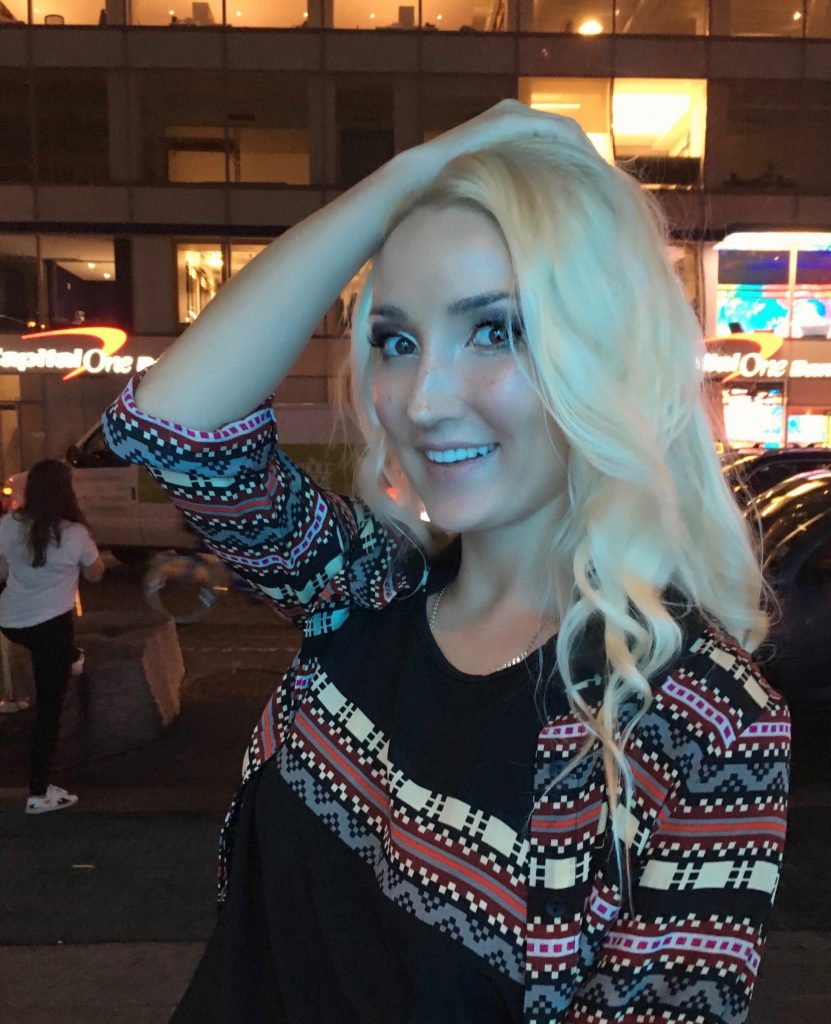 When I bought them, I never thought of wearing the t-shirt with the button-down. I simply thought that it would be a good idea to have two matching tops for one bottom piece – a space-conserving trick for traveling for instance. But I think that the tops actually work great together. The print is matching, and the button-down shirt plays the role of light cardigan perfectly.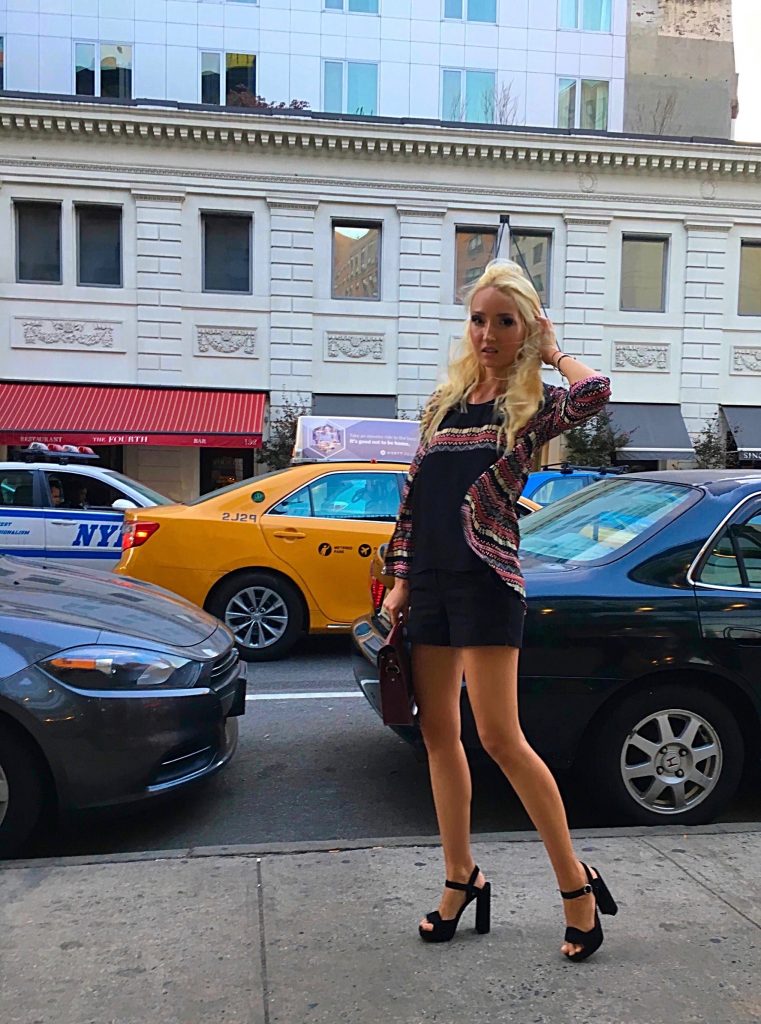 It seems that surprising weather can lead to creative outfit choices. I had fun with this one!
---