We are constantly bombarded by news of hot trends: higher waistbands, shorter skirt hems, and chic sneakers for everyday wear. In the midst of that, I have recently been very inspired by a message I've come across: that limits – when it comes to style – can be our friend. (Check out Man Repeller, Paul Nagaoka, and this article on stylist Monica Rose.) Let's face it, not all trends suit and flatter us. Less, in this case, is definitely more!
The woman pictured below told me that the blouse she is wearing here is vintage, which in addition to her beautifully curated look, leads me to suspect that she carefully cultivates her individual style. This, at least, is an example of simple elegance with a hint of forward-looking.
While my eye was instantly drawn to a hot runway trend she wears: the neck piece (see Rosie Assoulin's show), I love how well it accents her classic look; it appears neither gimmicky nor out of place.
Midtown, New York City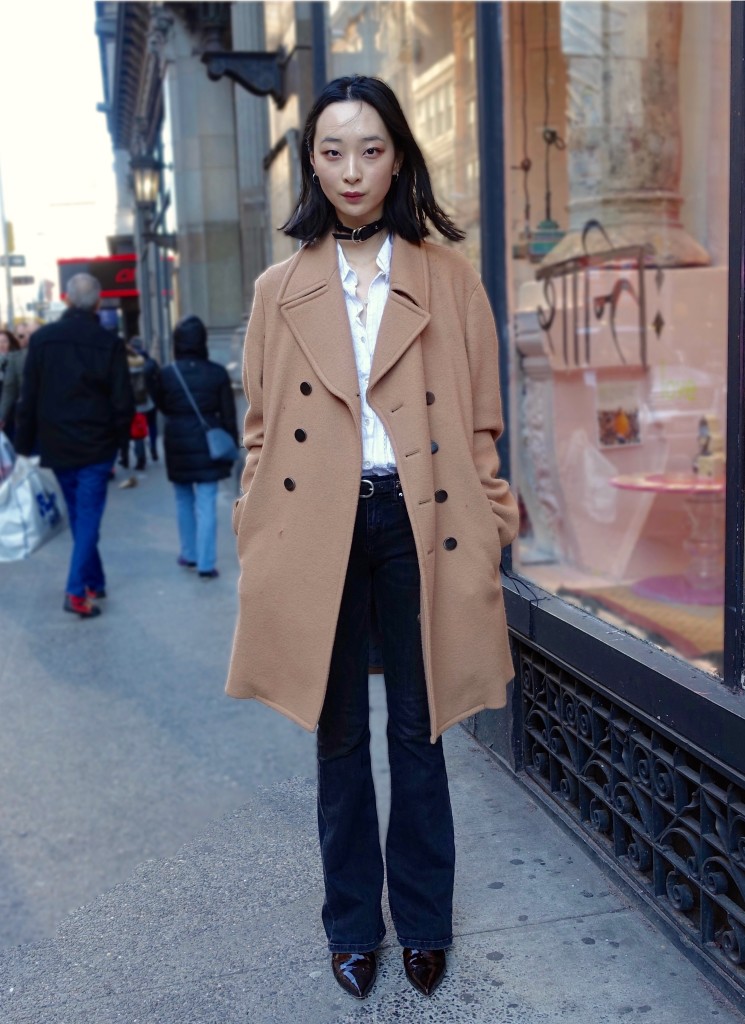 XO, Janea
---
????