I am fascinated by observing fashion and street style, because they reveal culture's ideals (or idols). For example, have you noticed an apparent wave in Europe of looking to the U.S. for style inspiration? Themes at recent Fashion Week shows include grunge (ALESSANDRO DELL'ACQUA in Milan) and Americana (KATRANTZOU in London and PRADA in Milan).
And with respect to street style, Europe is also moving more toward the casual vibe we're known for here in the U.S. This might have previously bummed me out; I've tended to idealize Europe as the model of decorum and a safe haven from anything like SNEANS. Yet, I'm seeing looks involving the ultimate casual wear: sneakers. And they're très chic!
Here are some inspiring sneaker style looks I've shot on the streets this winter, a few we might want to avoid, and lessons learned.
1 – Do keep your sneakers clean.
I had to include this "recycled" photo (from our NY FASHION WEEK STREET STYLE post), because it is the perfect example of high-end designer pieces with totally cazh Adidas. Notice the advantage of sparkling clean sneakers?
2 – Don't wear wide-legged cropped pants with just any pair of sneakers.
Wide-legged pants look great with Adidas, if you are very slender and they are high-waisted. Otherwise, tread carefully when pairing wide, cropped trousers with sneakers (except perhaps platform sneakers). If you are going with a narrow-toed sneaker, aim for something dressy like THIS.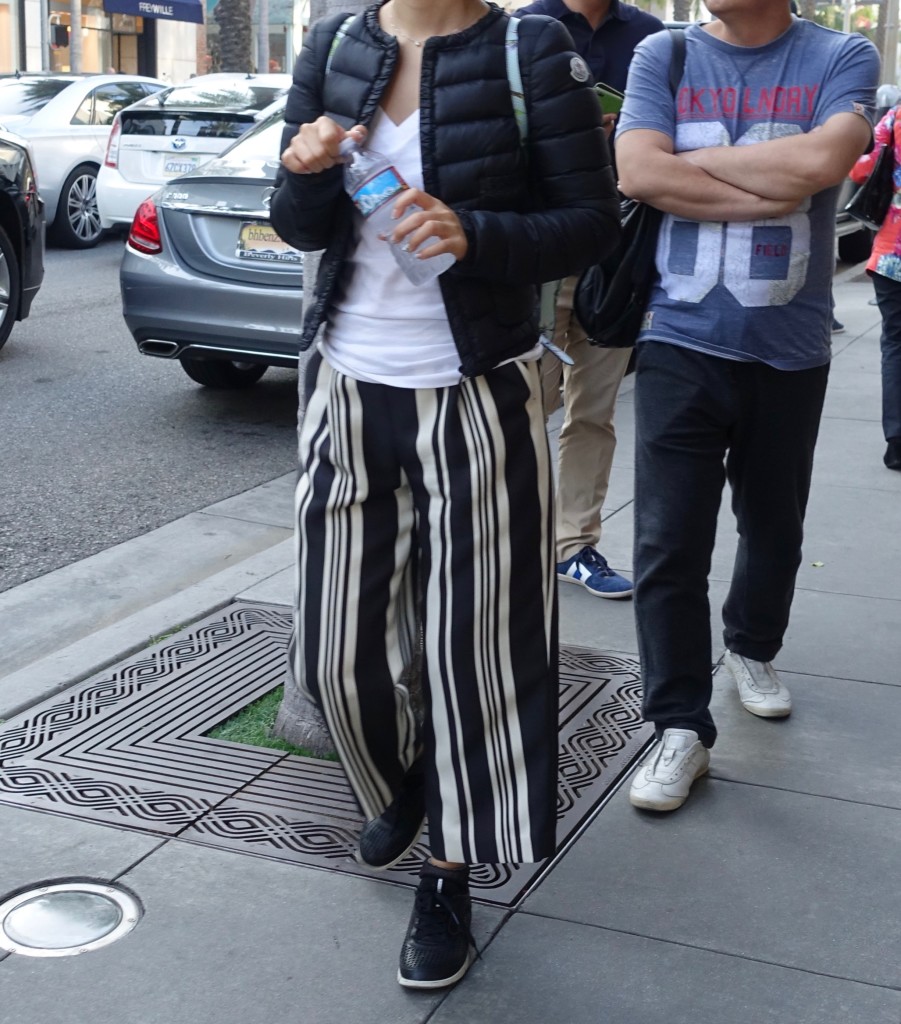 3 – Do match sneakers with pants or leggings.
Sneakers in earth or neutral tones can be tricky and might tend to look dowdy. Trousers or leggings in similarly neutral tones are often a safe match. Another alternative is rolled-up, light-wash jeans and an eye-catching sweater, top, or STATEMENT COAT.
Black sneakers with black or dark-colored pants is fail-safe.
4 – Do wear Converse with a skirt or dress.
CONVERSE totally add character to a look. I love how the woman below wears hers with tights and a skirt.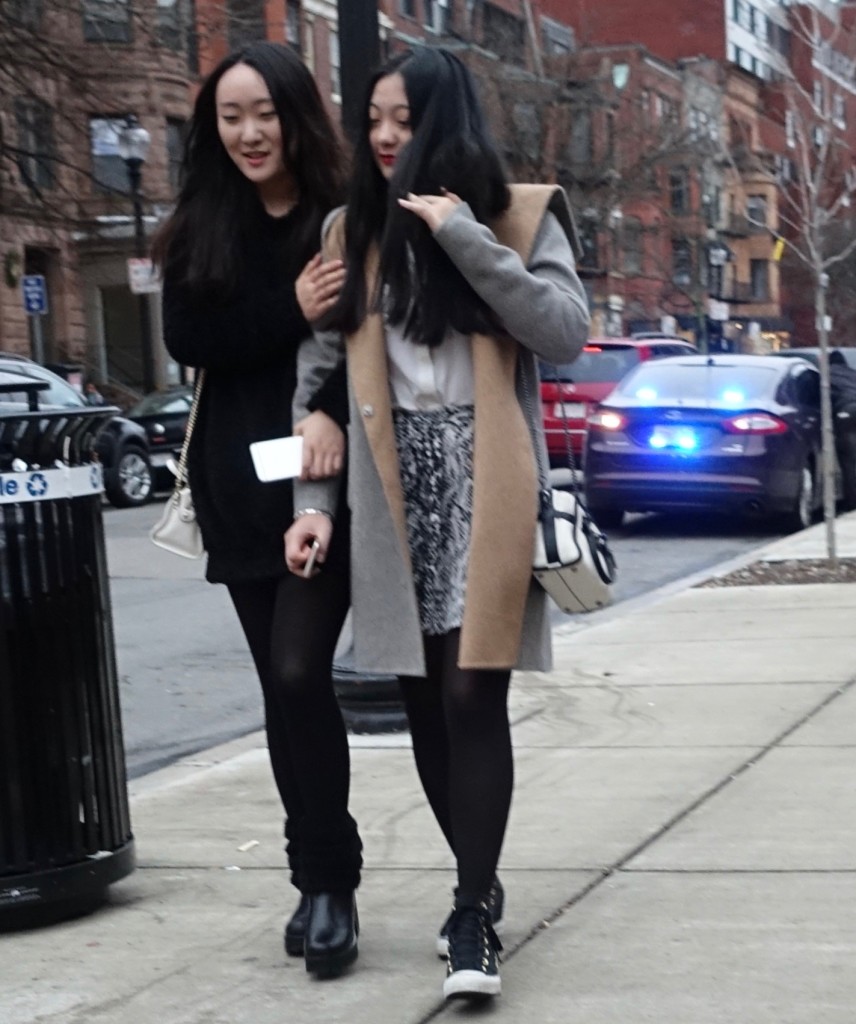 5 – Do consider using restraint with accessories and your palette.
You may have noticed that something that helps make a sneaker-look work is editing your clothing (including colors).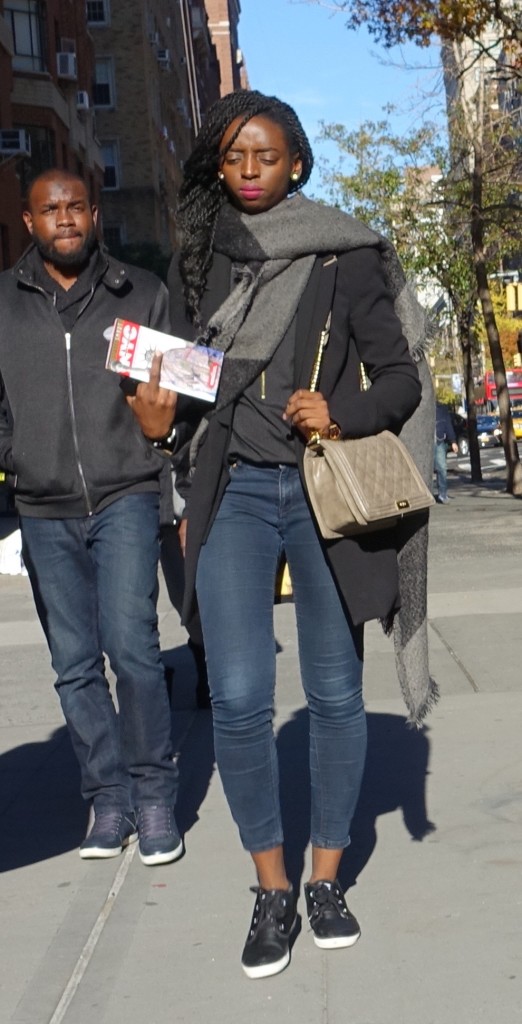 6 – Don't wear showy sneakers with just-as-showy clothing.
Going simpler with garments and accessories is a good idea when footwear is attention-grabbing. Going too wild with patterns, textures, and/or color can spell trouble (or L-i-b-e-r-a-c-e).
Pairing neon high-tops with a ballet-style skirt is another recipe for disaster.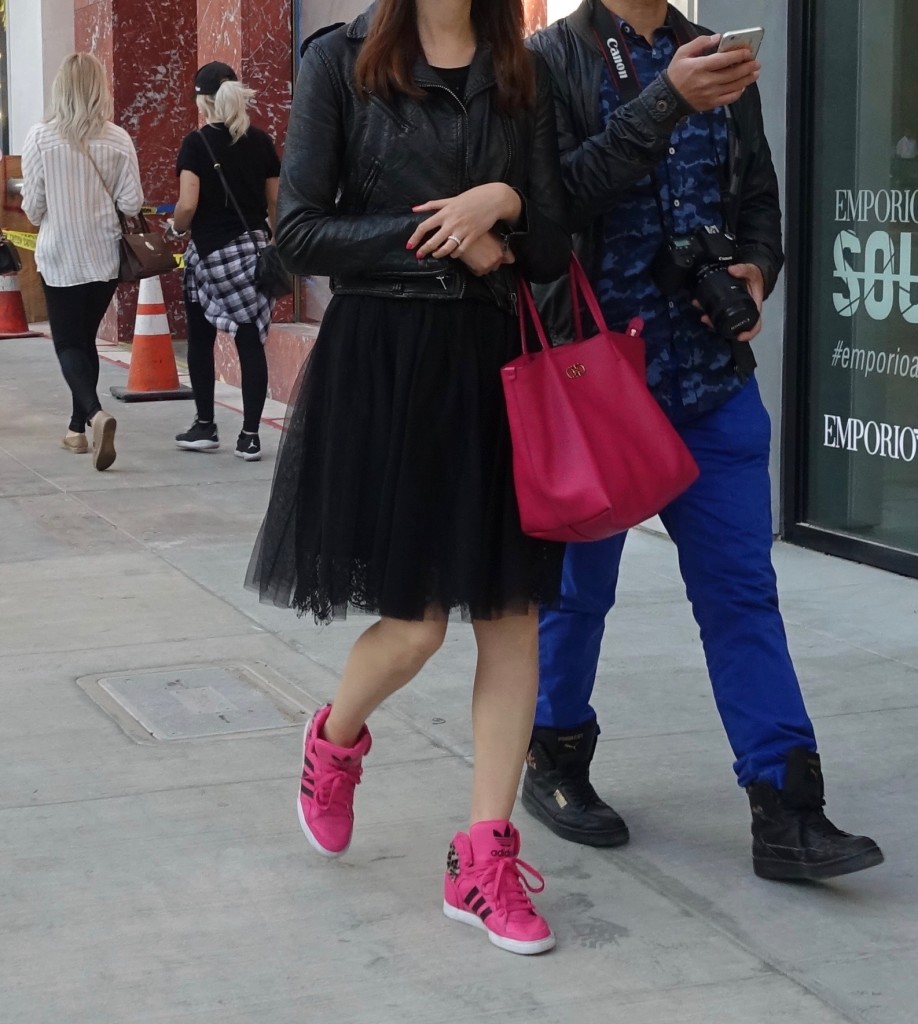 7 – Do wear skirts or dresses with wedge sneakers.
A wedge sneaker, on the other hand, can compliment a straight or narrow skirt, adding just the right dose of edginess. I saw several people wearing wedge sneakers in L.A. recently, although I don't see them at all in New York.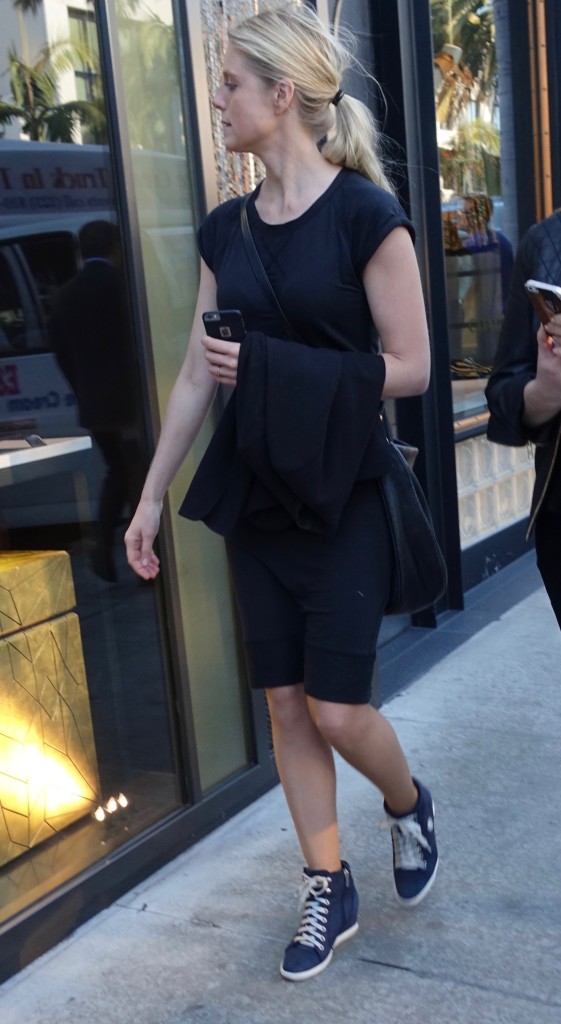 8 – Do wear platforms!
The platform sneaker is very on-trend. The fact that this could never be worn at the gym makes it very prone to looking stylish. I can also imagine it working well with a short skirt, shift dress, or sweater dress.
9 – Do wear neon sneakers with an all-black ensemble.
This is especially smart for more sporty sneakers.
And then, of course, rock that adorable look which breaks every rule and still ends up working – somehow.
The last time I wore sneakers with non-athletic clothing was after knee surgery. I had to go out and get the least offensive sneaker I could find (all-black Pumas). I couldn't wait to get back into sandals and pumps. But now three years later, I'm toying with the idea of donning sneakers for everyday dressing – by choice! There are so many cool options, and making them work is just the kind of challenge I delight in taking on. Will you join me?
XO, Janea
---