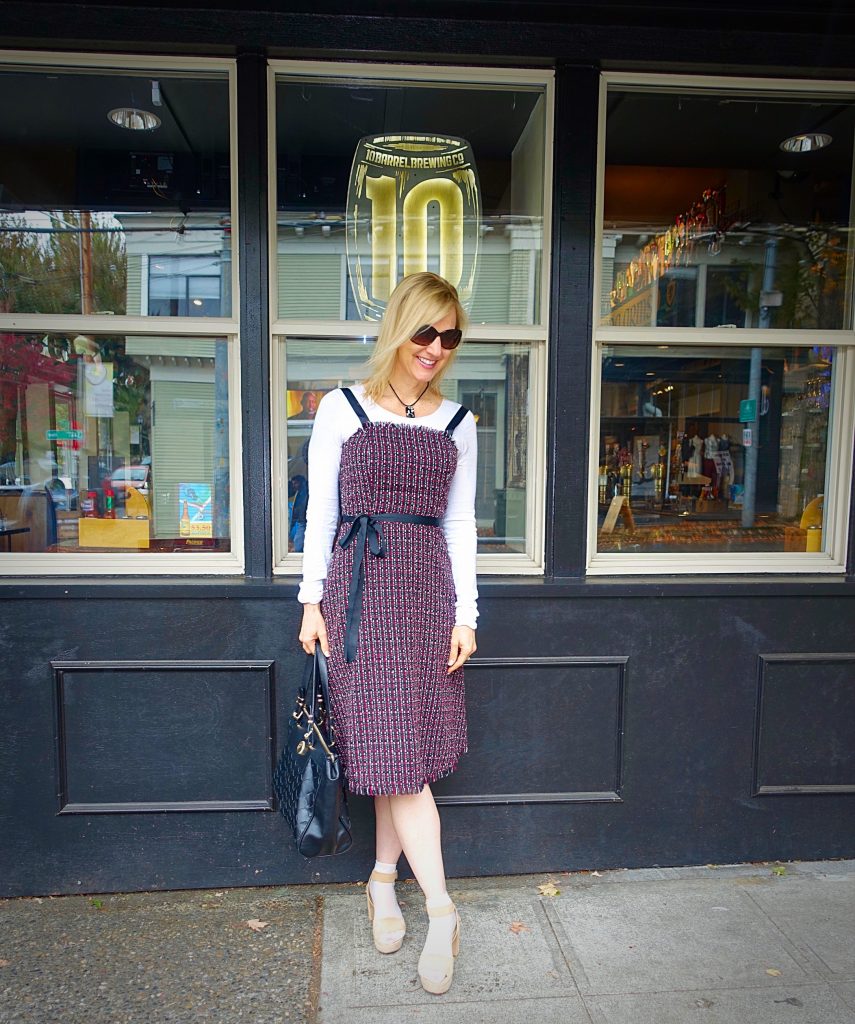 This past Saturday, Mark and I were wiped out from busy work and travel schedules. Since the weather was also dreary (raining on and off), we decided to take it easy: no blogging or working were allowed! I didn't even touch social media all morning – wow!
I decided to try out a look I had been considering for a while but never thought I could pull off: ankle socks with a dress and/or sandals.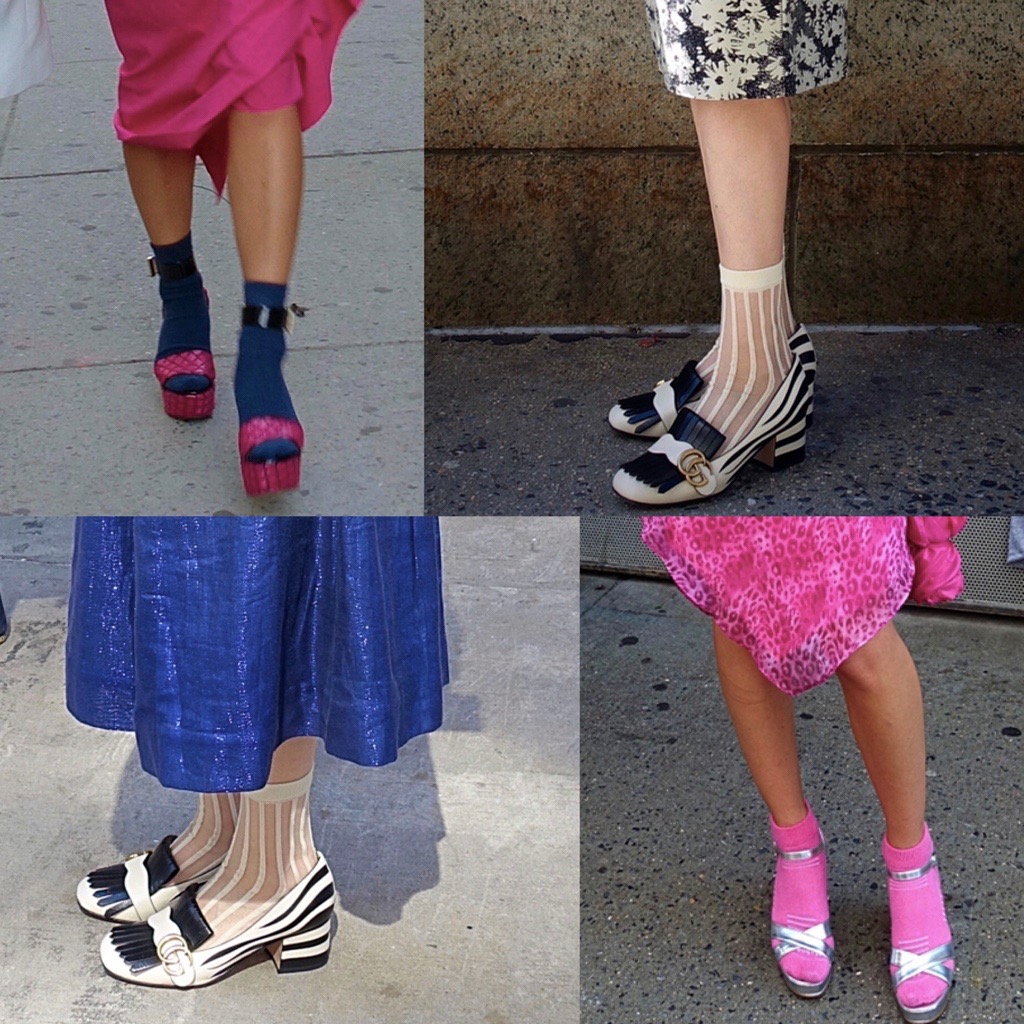 After all, I didn't have anywhere important to go, I really love my platform sandals and can't stand shelving them until next spring, I wanted to wear something lighter-colored on my feet, and last but not least, I decided that this weekend was a mini vacation – a time to try new things.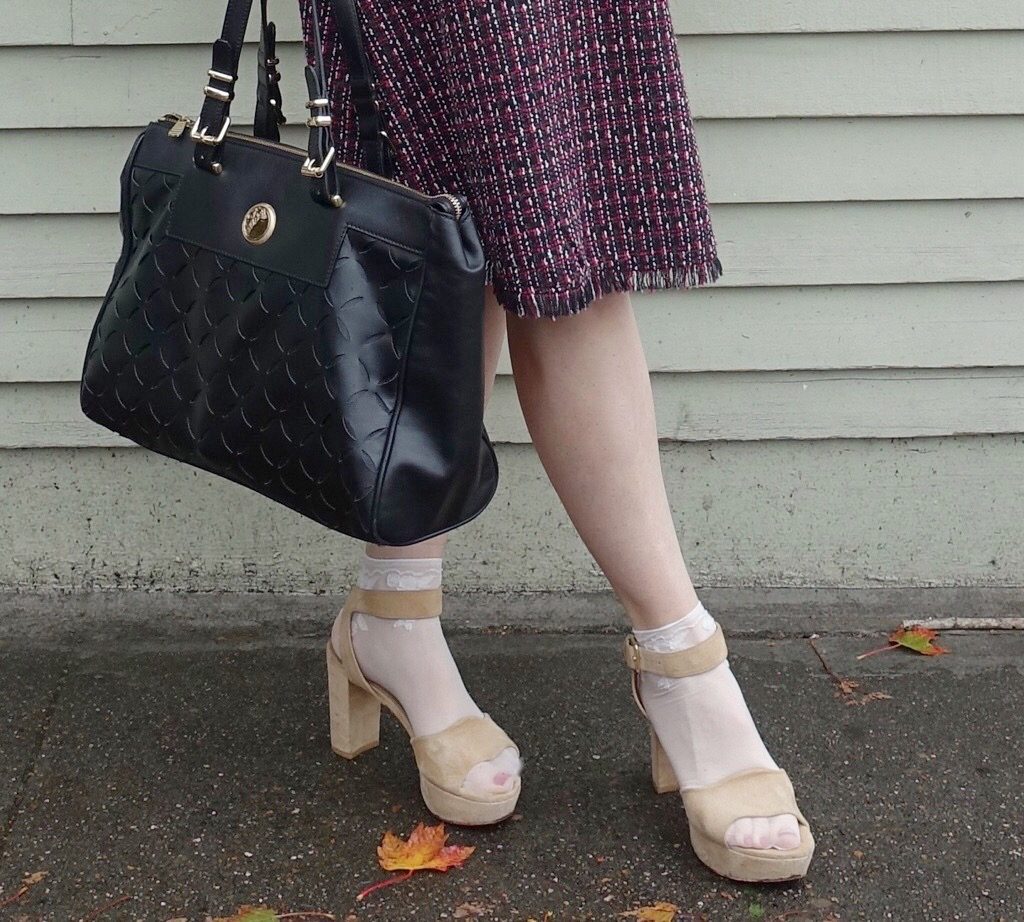 Speaking of new things, we ended up trying out this great British-style pub, Madrona Arms, near the consignment shop where I bought my first anniversary dress. Nothing like a fun outfit and a shared pint of beer with a bowl of steaming mussels to lift the spirits on a cold, windy day!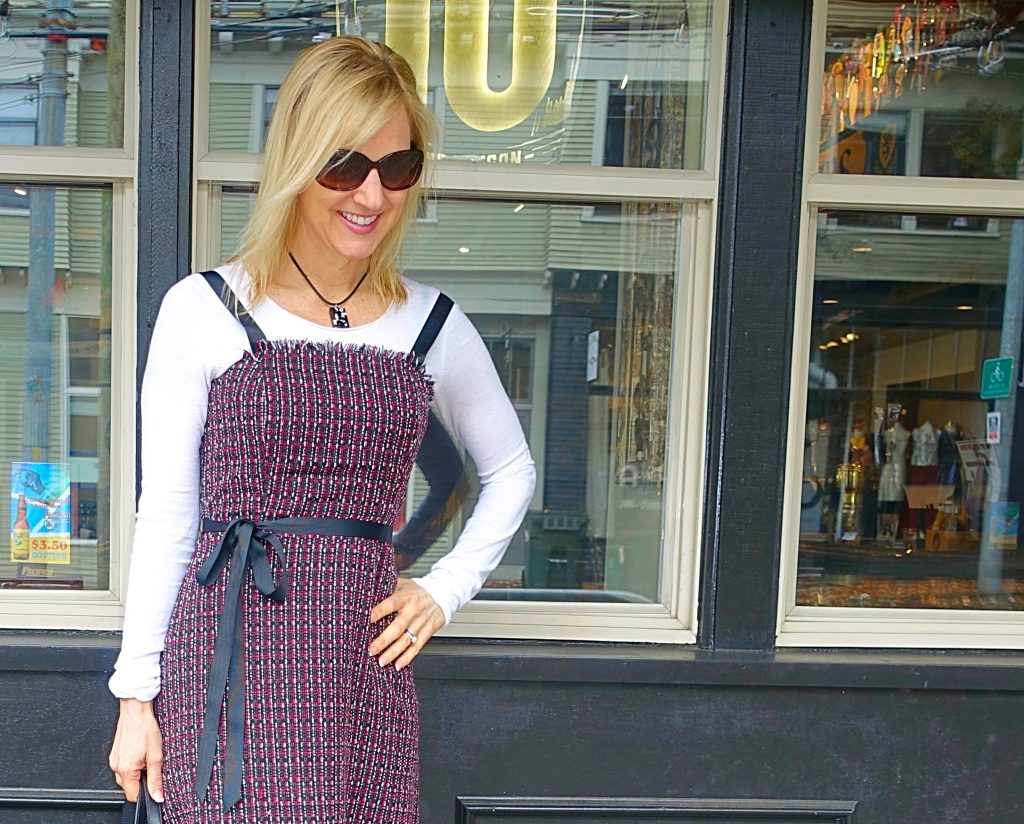 In gloomy weather, I'm just naturally drawn to bright colors or preferably, white to elevate my mood. Although I love this little wool dress, the colors are on the dark side, and so, I layered it over an ivory-colored long-sleeved tee. (My seamstress added ribbon straps to match the belt and keep it comfortably in place, since I have a very narrow upper body).
Layering can be so fun with a strapless or strappy dress, using a tee like this, a white button-down blouse, or a sleeveless/sleeved turtleneck – sometimes, even a sweater.
What makes the socks with sandals look work? In my case, I think that the classic cut of the dress – fitted at the waist and flaring at the hips – creates a flattering silhouette. Next, high-heeled sandals are visually slimming; contrasting socks and lower heels, on the other hand, would give an appearance of heavier calves and/or legs. A midi dress or skirt also keeps the "girlishness" in check.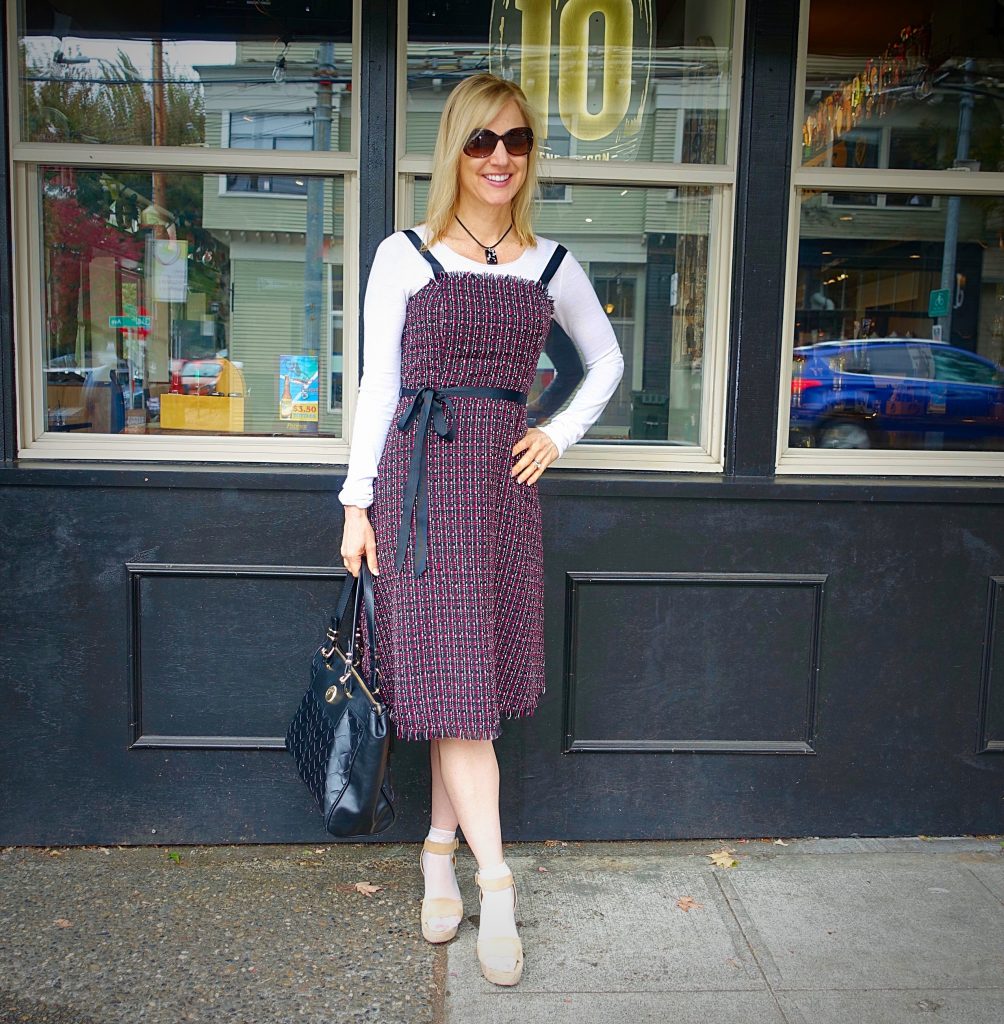 Of course, I ducked into consignment heaven (Driftwood) after lunch and found an amazing handbag – didn't need! – and an olive green John Galliano military style jacket – drool!
What do you think of ankle socks with sandals?
XO, Janea
---