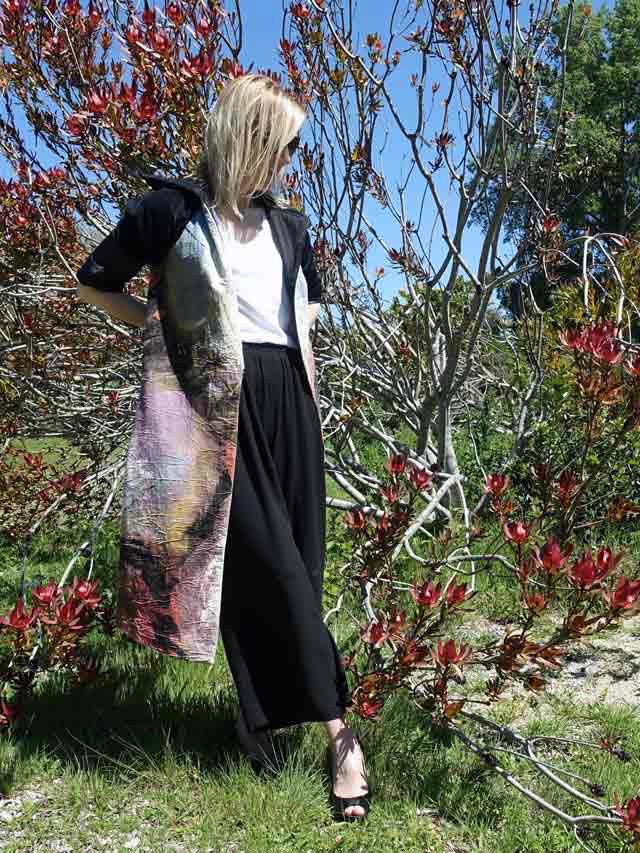 There's something to be said about a summer dress – one piece and your done! But Spring has its (sorta) equivalent: the dress coat! It's that piece which can totally transform an otherwise simple or even boring outfit.
This one-of-a-kind example, designed by EMILY PAYNE, has been a godsend this season. (You may have seen it in THIS POST.) Here I'm wearing it with my favorite dressy pants by Eileen Fisher, a simple white tee, and a pair of Jimmy Choo peep-toe pumps.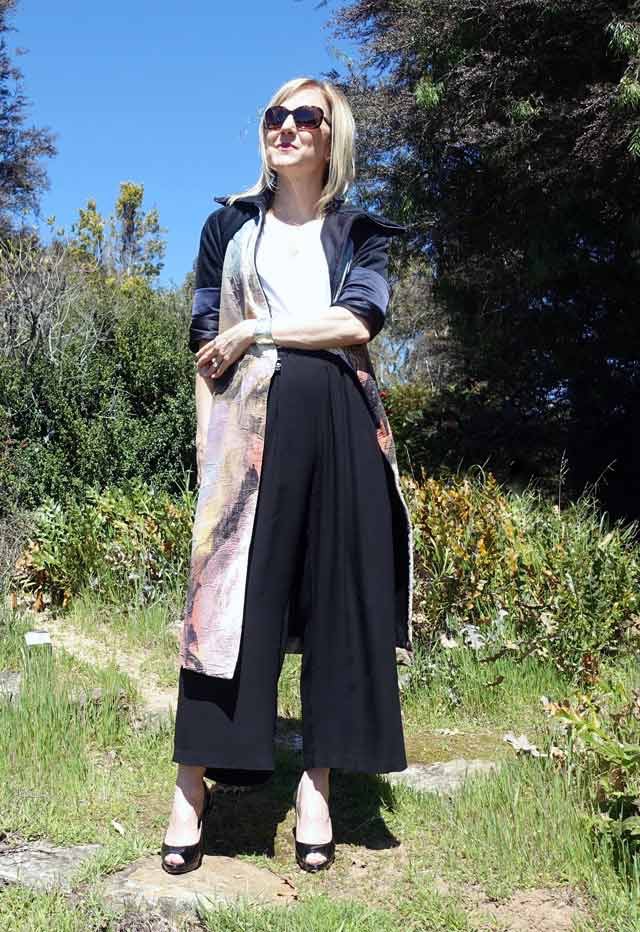 It makes so many spring outfits fabulous. When I'm in Santa Cruz, California it might be warm during the day but then cools off considerably by evening. When I want to look extra elegant, chic, and/or dressy, it's the perfect outer layer!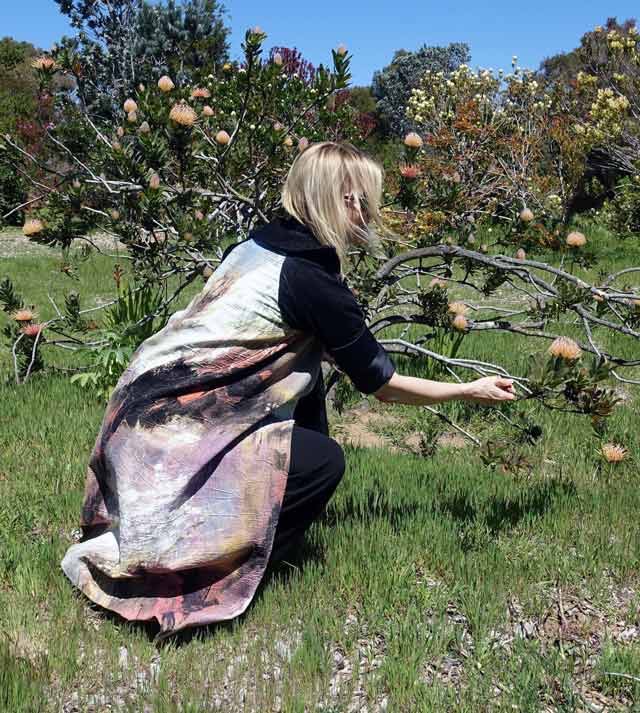 How I like to style this velvet dress coat
Hopefully, you got a glimpse of the beautiful red spring coat that Liliya beautifully styled with a play of patterns in THIS POST, In contrast, the velvet coat I'm wearing here features so much detail – of design, texture, and print – that I like to keep the rest simple. That means sticking with black and white or going monotone. I also wear it with jeans and a tee.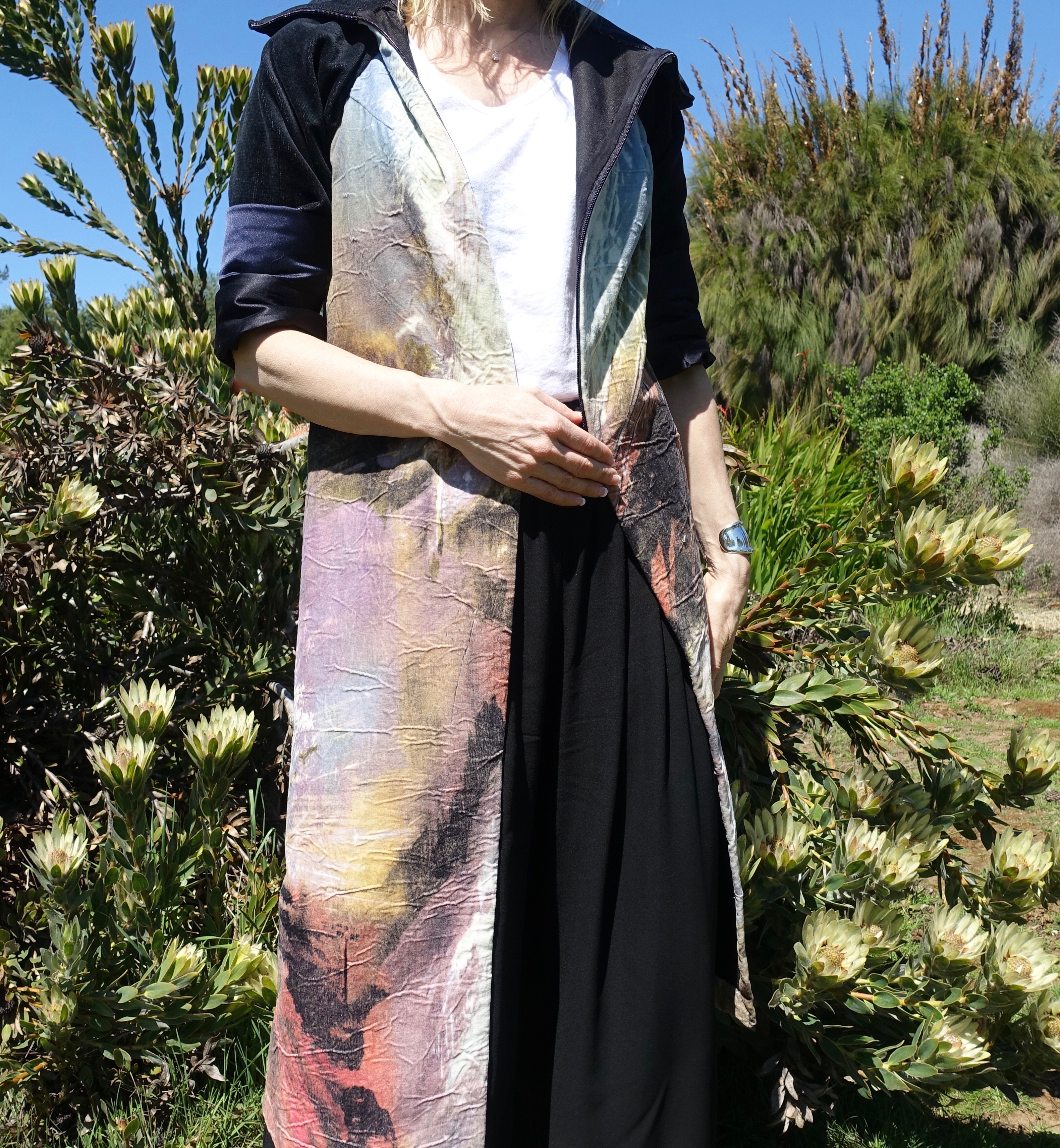 You probably aren't accustomed to seeing me in pastel colors. Fortunately, the coat offers a buffer – with the black collar and sleeves – between the Easter hues and my face, which would otherwise look more pallid. I'm thinking that on very bright days, a lightweight dark-colored scarf might also be a nice addition.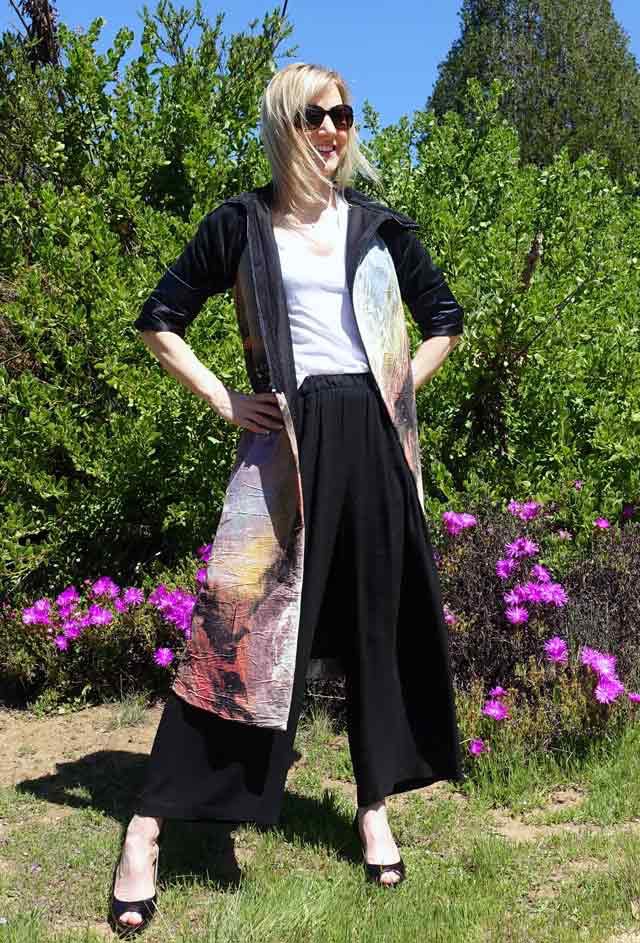 I hope that you like this look with my outfit with a spring dress coat by Emily Payne. I must confess that I am planning on making it into my fall dress coat later on by bringing out the darker tones as I did HERE.
XO, Janea
---