I am California-dreaming these days. After moving this week from the San Francisco Bay Area to Seattle, Washington, I can't help but have sunshine on my mind. 
Yes, I am fondly reminiscing about some windy, yet warm days recently spent in San Francisco's Union Square and Hayes Valley. What a delight it was to don a shorter, lighter weight skirt (without hosiery!)
I am not easily discouraged, mind you. I have faith that here up North, we will experience a similar atmospheric delight. But in the meantime, I will reminisce about a place where shorter hems are a'blooming!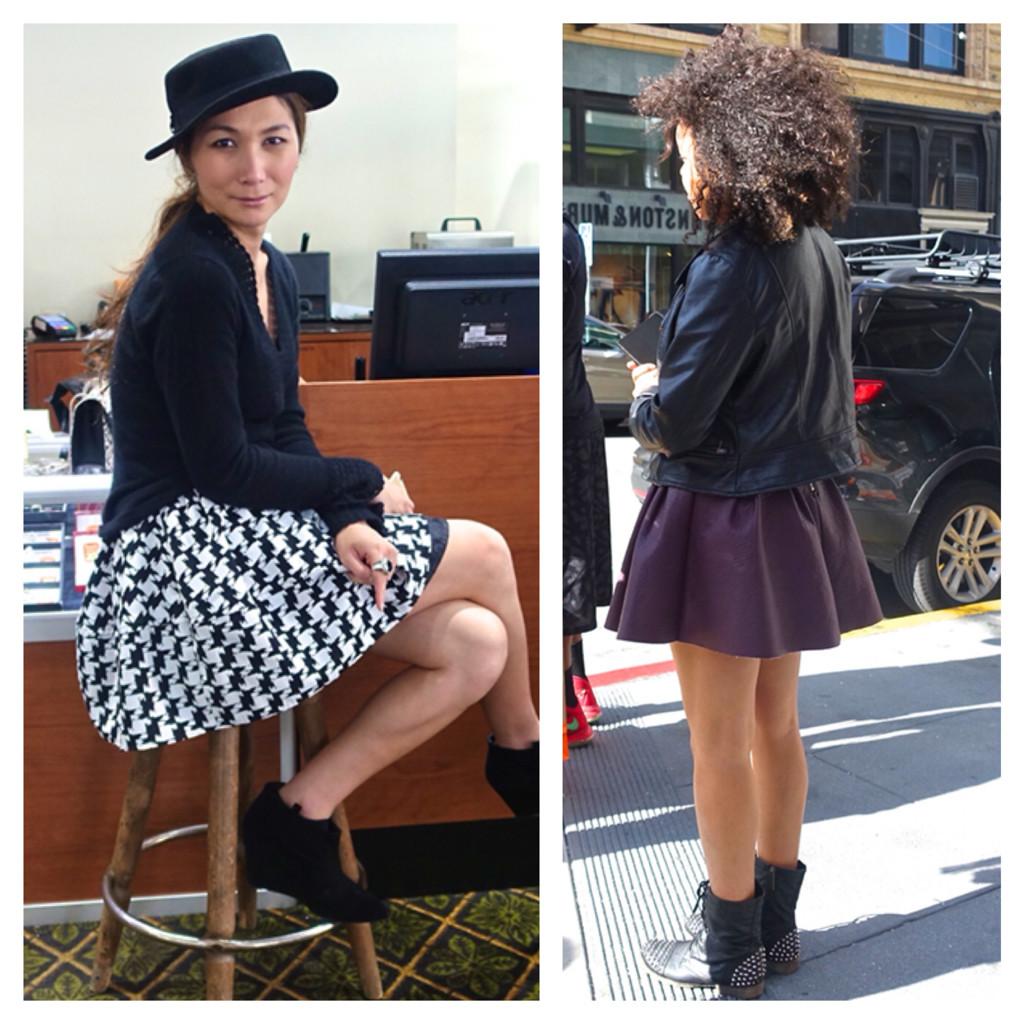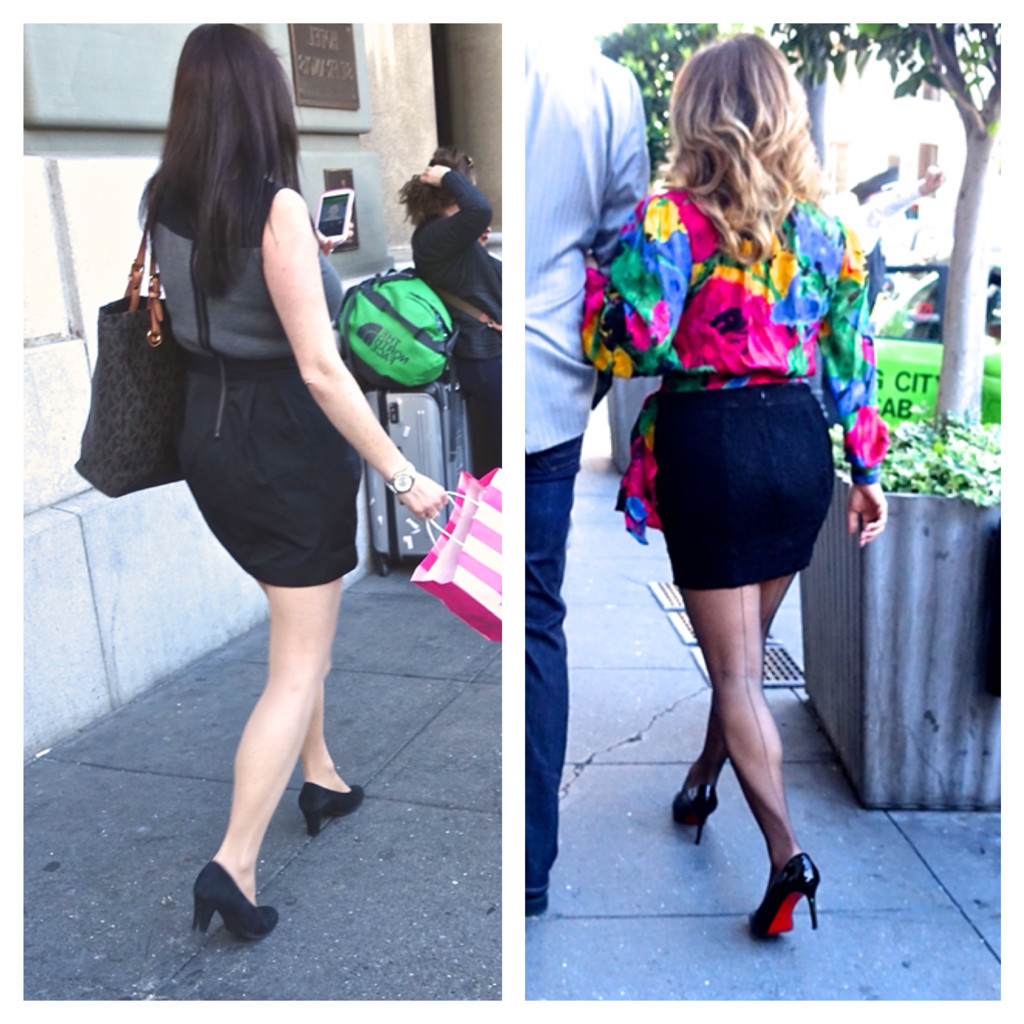 Whether dressy or casual, of floral print, solid colors or plaid, a short skirt shouts Spring!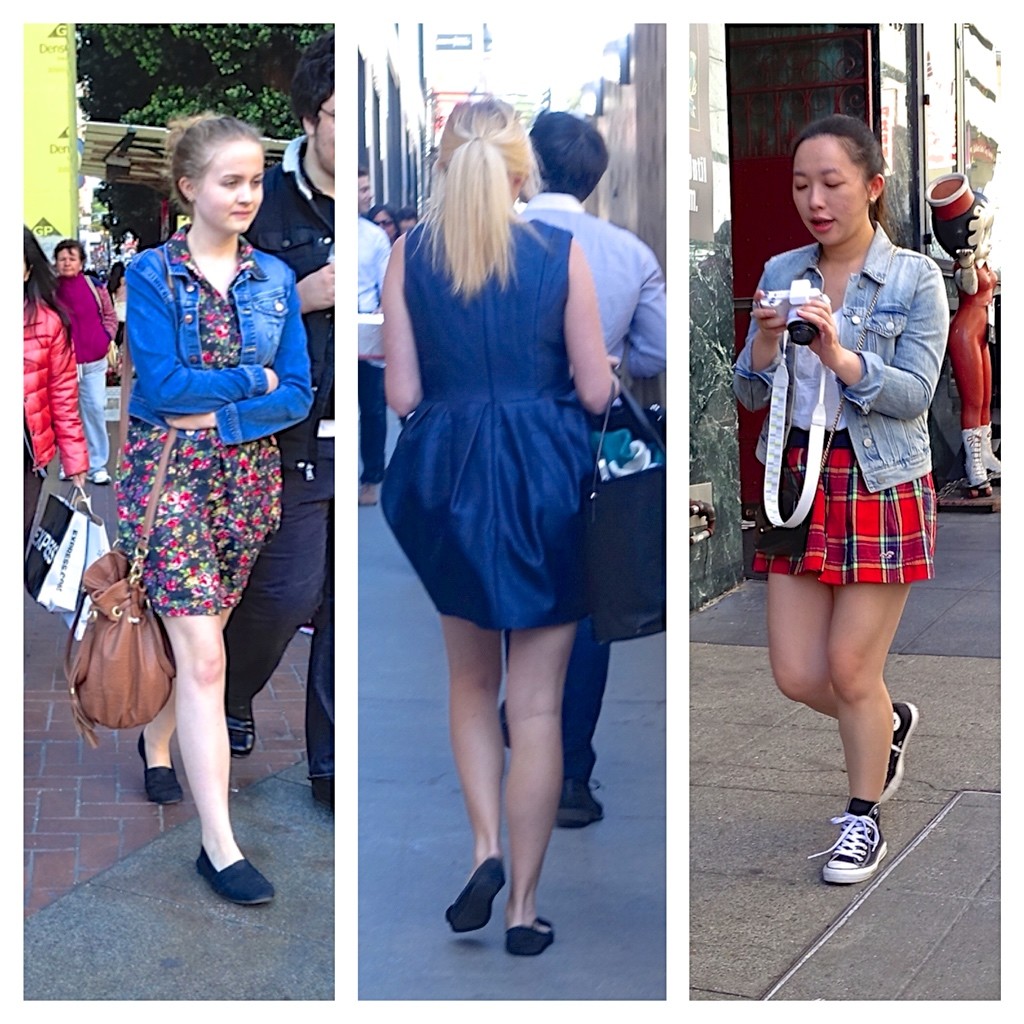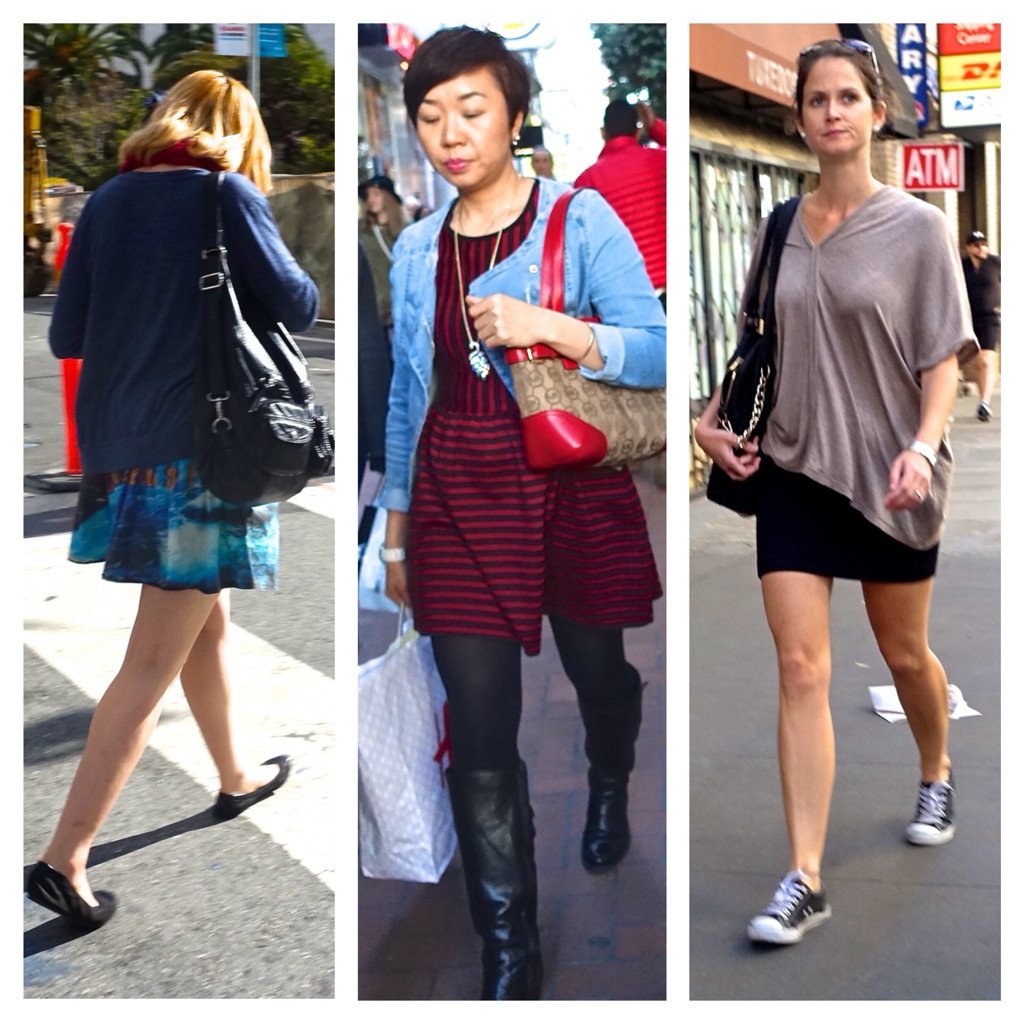 Although I wouldn't have gone so far as to say it was shorts season in San Francisco, the following muses are definitely a breath of fresh Spring air.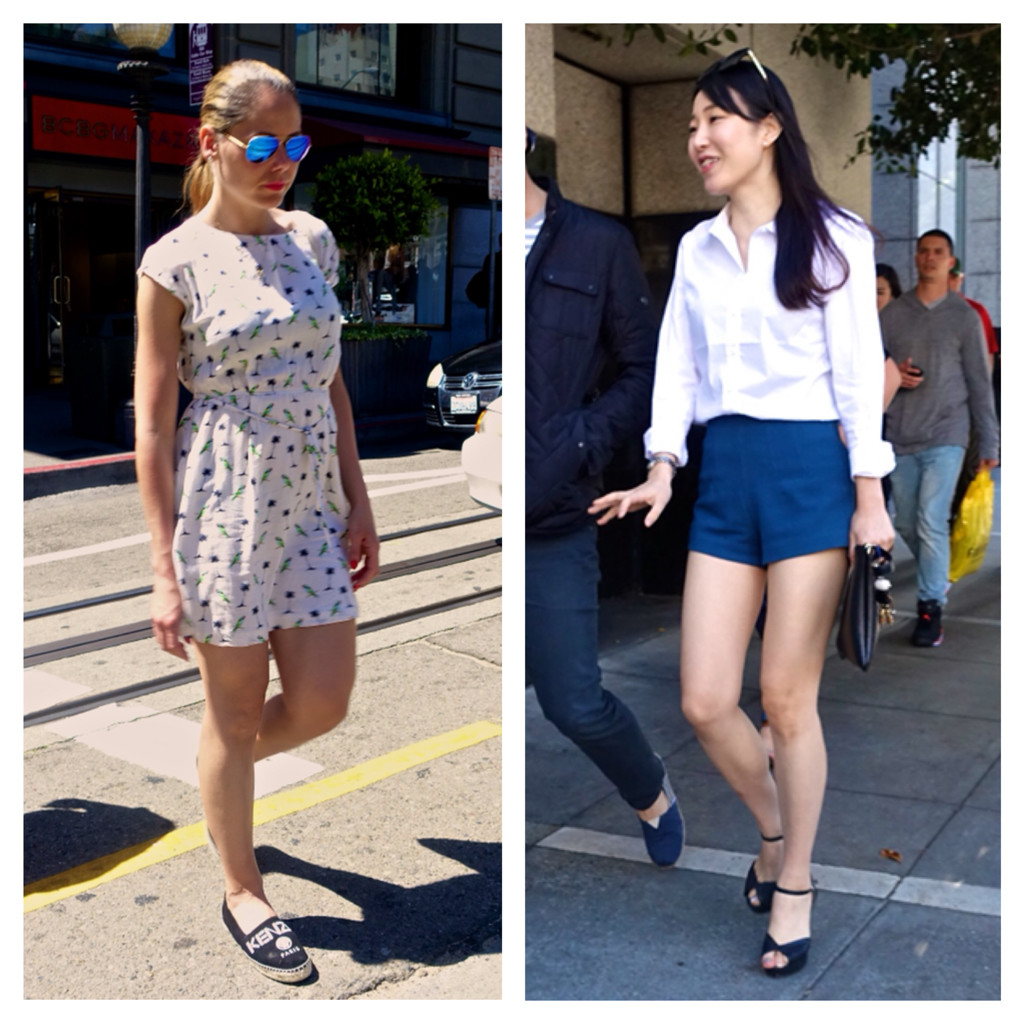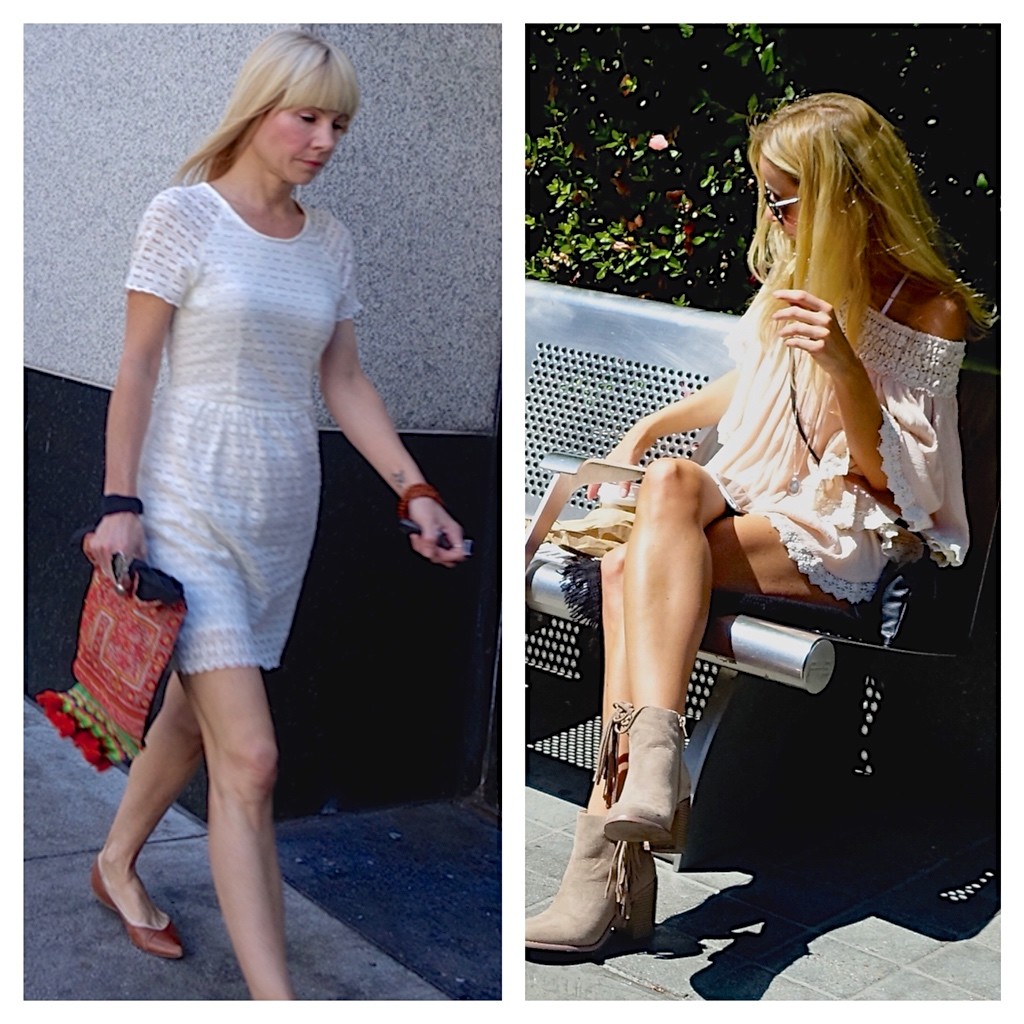 And San Francisco has recently been (believe it or not!) S-W-E-L-T-E-R-I-N-G. It has finally caught up with other warmer parts of California, like Los Gatos where our last two muses (below) were photographed in early March.
Yes, some girls have all the luck! But, I will not give up hope. I am looking forward to Seattle's best kept secret: August and September, when it will be that glorious time for bare legs and shorter hems.
If the temperatures in your neck of the woods are still lagging, I also wish you imminent short skirt wearing weather.