When I started writing this blog post it was already June 2. Janea had suggested "Spring in NYC" as the topic. And I thought: "Spring? Why? It's already summer!" But I was wrong. The thing is that in Russia, where I'm originally from, Summer starts on June 1st (fall – September 1st…) No wonder I was shocked to hear that I have to wait until June 21st for the official beginning of summer. But this fact explains a lot regarding my fashion choices. My flowery summer mood cannot be beaten by the calendar; my inner clock says it's time for cocktail dresses, party mini-shorts, vivid colored t-shirts, and all those other exciting wardrobe pieces.
Armed with this attitude of burying Spring ahead of time, I realize that I have worn all my summer clothes lately; even the changeable New York weather can't change this fact. But to be fair, the weather has been supporting my erroneous idea and disguising the true nature of the season with summer-like sunshine and light breezes.
So I have decided to put together five looks for you, including my favorite summer dresses and shoes which have been waiting in the closet for hot weather to come to the city. A friend and I decided to do this photo shoot in very New York locations, not the touristic ones with a beautiful skyline, but in true everyday NYC places like the MTA (subway), laundromats, Chinese take-away joints and pharmacies where people with a lack of time sometimes do their grocery shopping…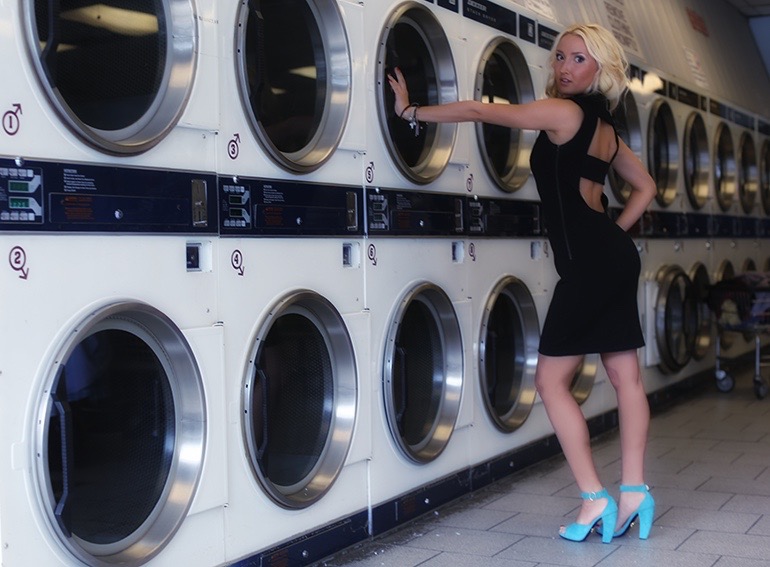 "When the time is right for a little black dress, nothing else can take its place." I like to compliment all black dresses with brightly colored shoes to make the look more playful, less traditional.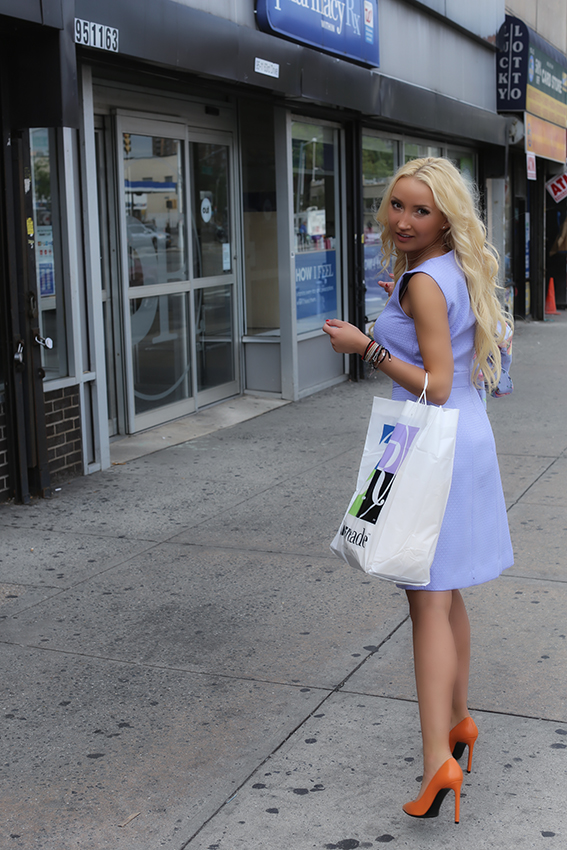 Be colorful – that's what sumner is all about! I love to combine colors which aren't commonly seen together for one of my summer looks.
Orange, yellow, light purple and peach…why not?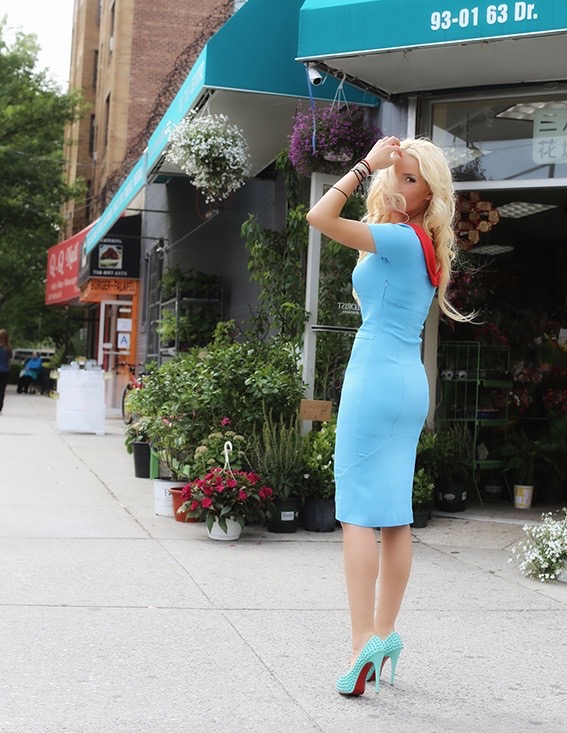 It was so hard to find a dress for these Louboutins, because they attract so much attention…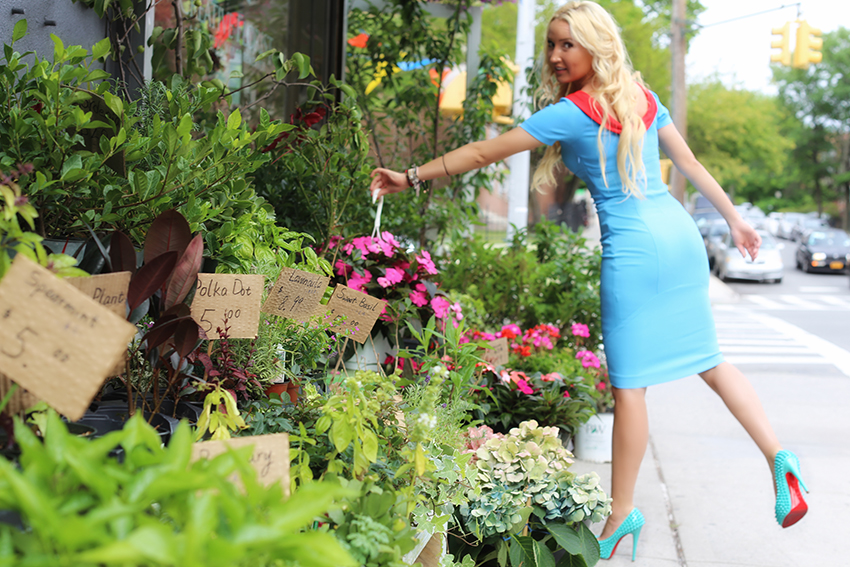 but as soon as I saw this beautiful piece by Space Style Concept, I realized – that's it!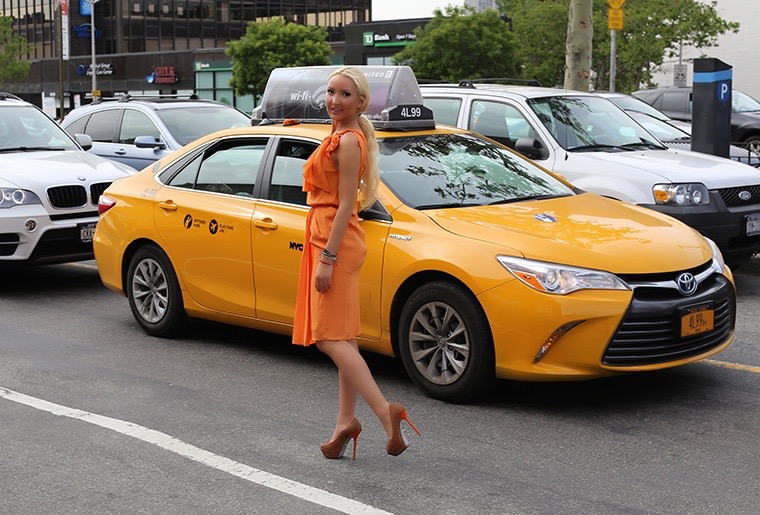 This Philosophy dress and Sergio Rossi shoes were meant to be together! Simply a perfect match!
I bought this dress for less than $30 on an online Chinese store, but who cares? It looks perfect, and I love the zebra print. It also looks great with my Giuseppe Zanotti pumps.
Summer in NYC is delightful – and it's already here!