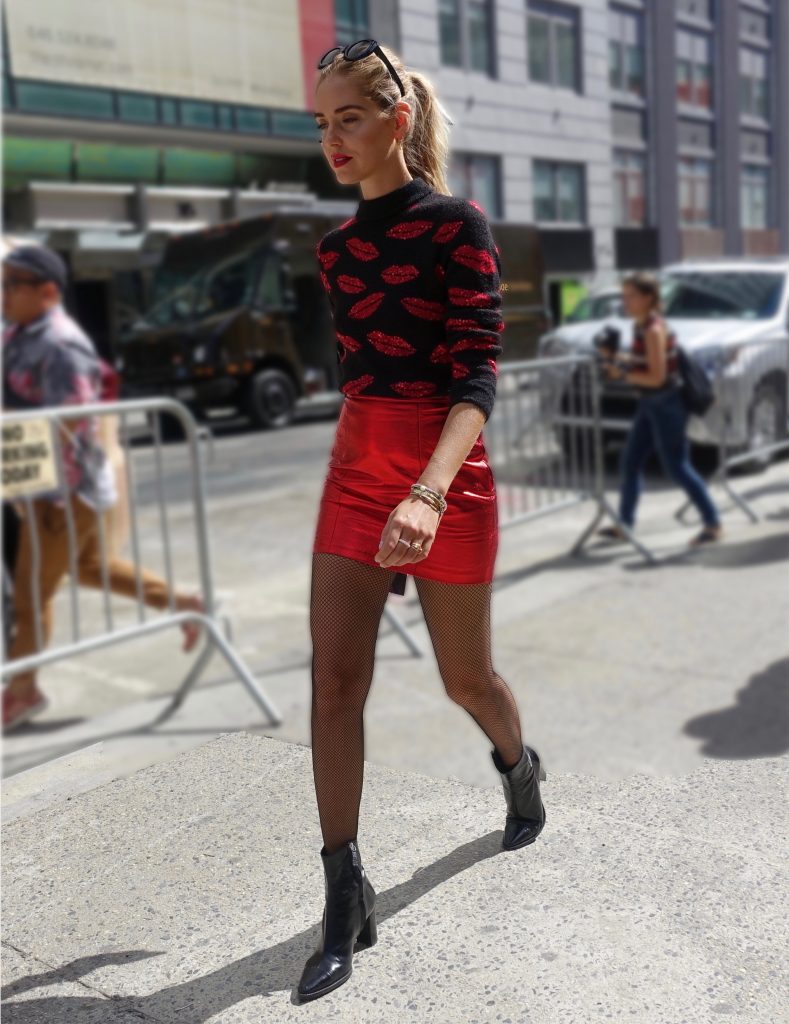 Chiara Ferrigno's "read my lips" look
Street style is always inspiring to me, even – or maybe especially – when it's completely crazy and off-the-wall. Since personal style is a reflection/extension of our personalities, I have a deep appreciation for a sartorial sense of humor and playfulness.
And so, while I've been here at New York Fashion Week this week, I thought it would be especially fun to check out the venue of the Jeremy Scott show. If we were to compare the NYFW designers to sections of a newspaper, Jeremy Scott would HAVE be the comic section. And as expected, those on his guest list were dressed to thrill!
If you didn't actually attend the Jeremy Scott show, there are still many ways you can get in on the fun. You may have seen it streamed, but if not no worries. I highly recommend checking out the New York Times slideshow of highlights. And as for the surrounding street style, here is a sampling I took just for you. It's at least as fun – if not more!
You'll notice:
Technicolor
Comic book / pop art figures
Jeremy Scott (of course!)
Shiny metallic
Iconic images like Kelly Osborn's lightning bolt earrings
Portrait tees
Random logos
No-so-random political logos
Just click on any one of the images, and you can take part in the entertainment! And be sure to check out the political fashion statement at the end.
Sure, I love a sophisticated look, but it doesn't hurt to have a little fun now and then. What do you think?
XO, Janea
---