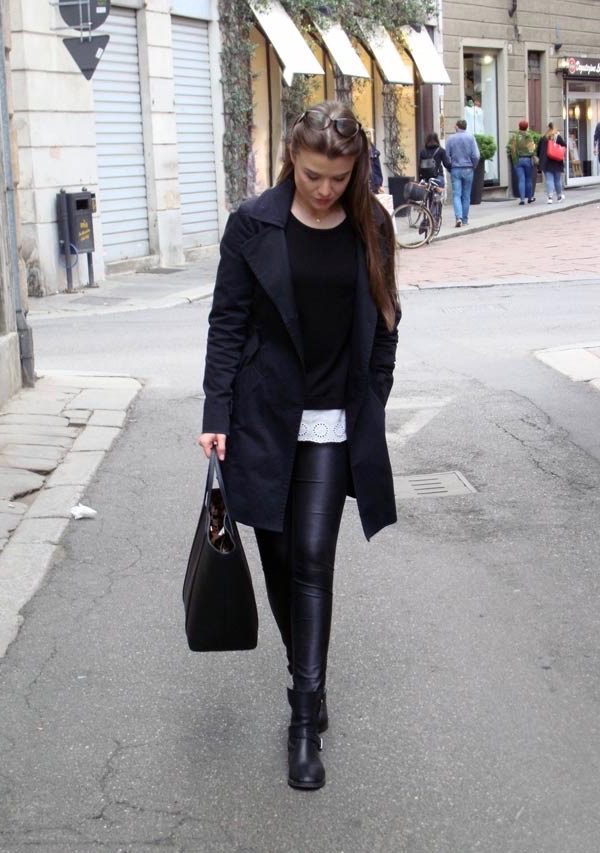 Leather leggings (or vegan leather leggings) were so in fashion a few years ago. It almost seemed that everyone had a pair. At the time, I didn't buy any. That's because I get bored with trendy clothing I see everyone else wearing. Although my style isn't outlandish, I don't want to look like "the herd."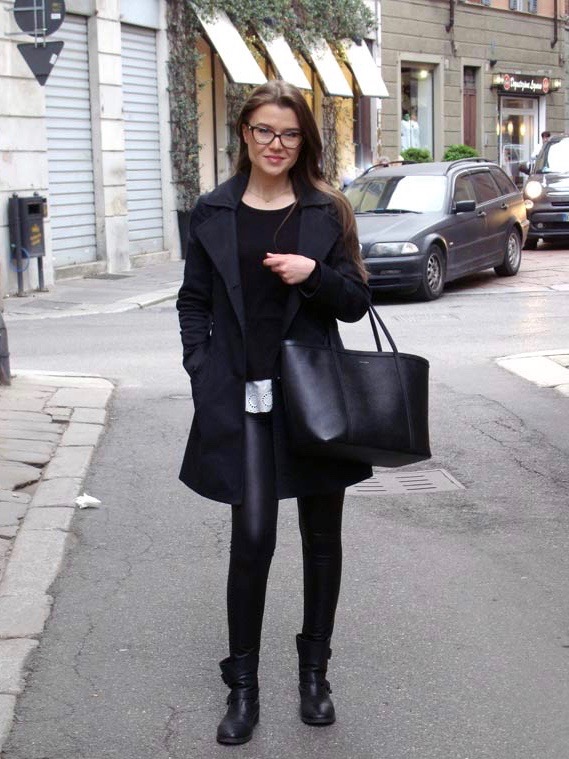 Fortunately, leather leggings pass in and out of fashion. Now girls are wearing them less, And so, I recently bought a pair of vegan leather ones.
I got them first of all because I simply love leggings and wear them often. They are about the most comfortable clothing ever! Secondly, they are stylish. Depending on what you wear them with, you can use them to create completely different looks.
One of my main rules for styling leather leggings is to remember this: leggings are not pants! I often see women on the street who just don't seem to realize it. And it's not flattering – at all. I always wear them with a long shirt, sweater, or jacket. The only time leggings should be worn with a shorter top, I think, is when they're part of a gym outfit.
One of my favorite ways to style my leather leggings is with flat boots. I wear heels with leggings only for nights out. In the daytime, I feel that it's too provocative and sexy.
And here's some advice on caring for leather leggings. I know that some girls wash them in a machine. But to allow them to retain their shape, I recommend hand washing and drying them horizontally.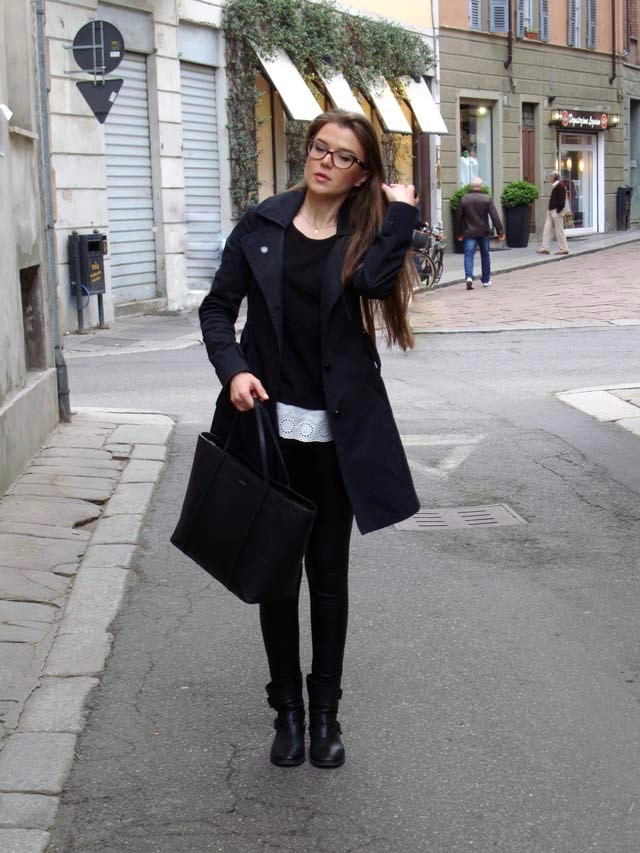 I took these pictures on a day when I went out with some friends. The outfit was great for walking around, since it's so comfortable. It was also perfect for heading to a bar later on for an aperitivo.
This look is also totally black, a definite go-to look for me. I like to mix affordable brands with high-end ones. For example, I'm wearing a shirt and leggings by Pimkie, a Dolce & Gabbana tote, Zara boots, a Pinko trench coat, Gucci glasses, Tom Ford sunglasses, and one of my favorite necklaces: the DoDo style by Pomellato.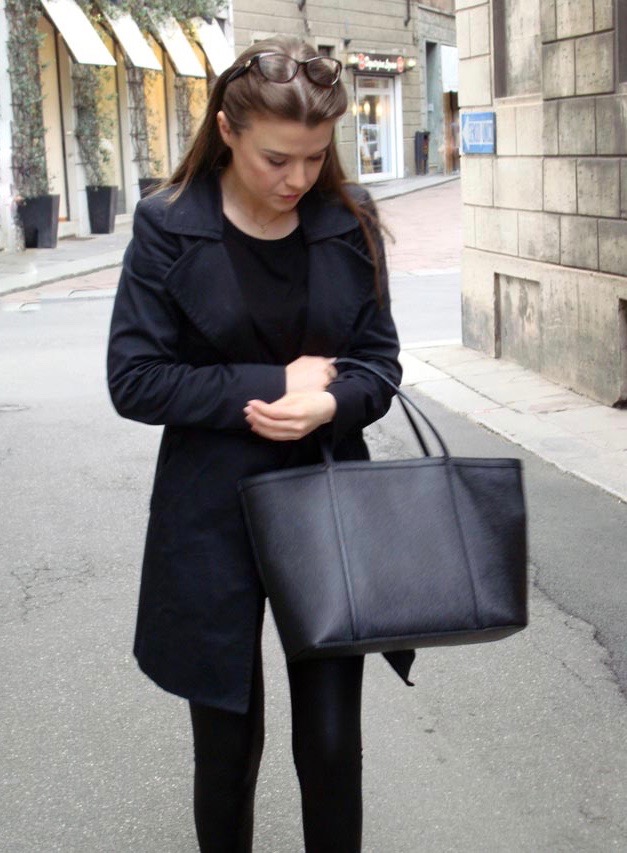 I believe that leather leggings can practically be considered a wardrobe basic. That is, since they match almost anything. I especially love the way they look with a warm oversized cozy sweater, UGG boots, and a parka.
What is your favorite way to style leather leggings?
---