Vogue magazine has recently joined in the buzz around maintaining a beautiful neckline in an article about "the new wrinkle you haven't seen yet," mentioning a needle procedure along with serums and other treatments. The last time I wandered around New York, I noticed an a much easier (preventative!) method on the streets this summer: the scarf.
Now I'm not actually sure that the reason for wearing these scarves was to shield delicate décolletés from damaging UV rays. They're also the perfect solution for changing weather patterns (you can still wear summer clothes when it's cooler) or when air-conditioning at the office, restaurant, or movie theater is set to "Arctic." I know that when my chest area is covered, I'm a lot warmer!
Around Manhattan, I noticed that along with off-the-shoulder tops, summer scarves are also ubiquitous. Although I don't have pictures for you, one trending variety is the ombre scarf. Here are some other types. You'll notice that they're all light-colored, and aside from the practical benefits, they're stylish!
Midtown Manhattan, New York City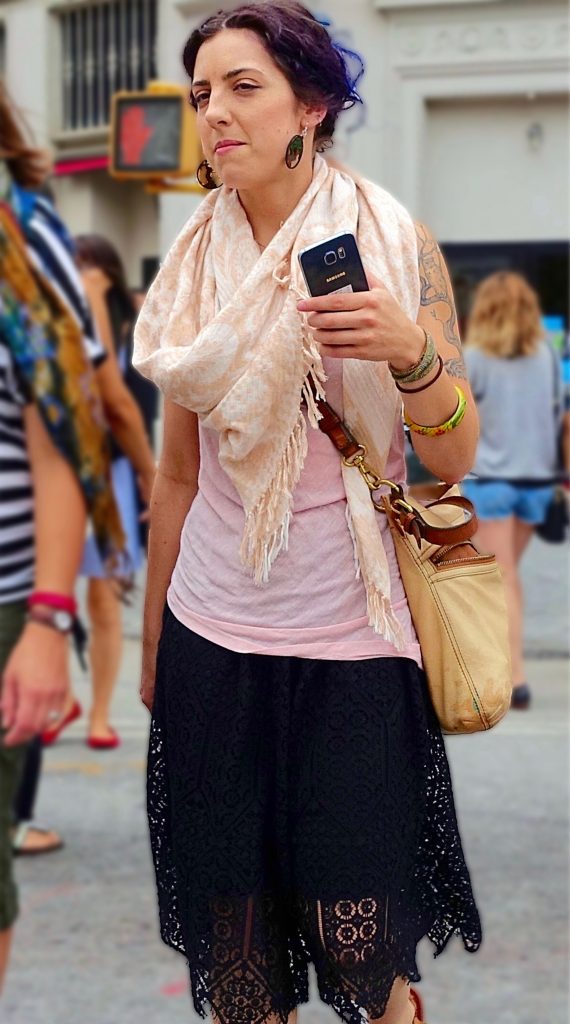 I've been inspired to get out my own lightweight scarves from trips to Paris and Milan. Scarves make such great souvenirs, because they are useful and add special meaning to your outfit when you wear them.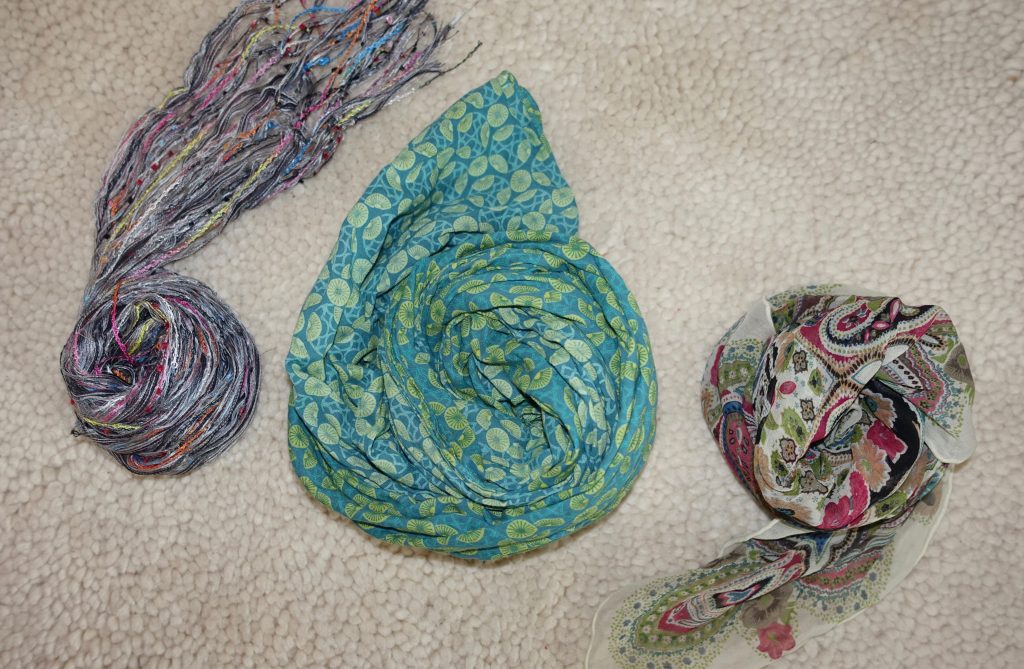 If you don't happen to have any in your closet, here are some links to a Ted Baker scarf (on Nordstrom Anniversary Sale), a lovely Eileen Fisher one, and a Rag & Bone ombre scarf. They're also perfect for transitioning into fall weather!
Do you wear scarves in the summer?
XO, Janea
---