What if I told you there is a way you can drastically alter your look without buying new clothes? And what if I added that it can be an even better investment than purchasing something new? Yes, tailoring can breathe new life into an old beloved item of clothing for a more flattering fit. It can also personalize a garment to fit your unique style.
When you do want to buy something new, tailoring can allow you to customize a second-hand gem or optimize the fit of a brand new piece. We all have pants or jeans hemmed on occasion, but can definitely be worthwhile to go the extra mile of having off-the-rack clothes adjusted to fit our unique proportions. For details regarding the ideal fit of a suit, my last post might interest you. Tapering of a jacket torso and sleeves can work wonders to give us a slimmer appearance, and just the right skirt length for women gives the appearance of longer, leaner or more shapely gams.
My colleague Denine is skilled at dressmaking, a talent which came in handy when she revamped the dress pictured below.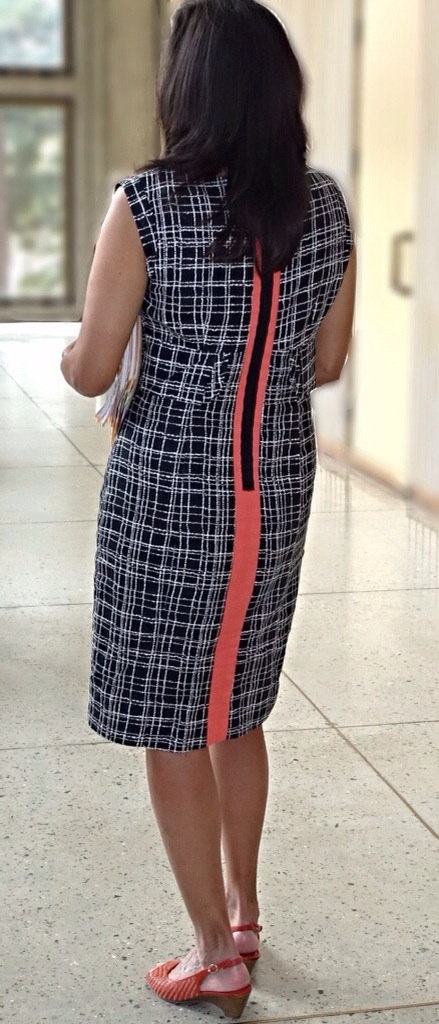 She told me this frock had previously been uncomfortably snug, and so she attached to the backing, a vertical panel of a contrasting coral color. In order to achieve this, two strips of fabric were sewn together with a zipper in the middle. The black line of the zipper fits in perfectly with the geometric pattern of the dress, and the bright burst of color are in line with Denine's unique flair for wearing vibrant colors. The contrasting texture of the back panel adds additional interest.
Denine further personalizes this dress with a matching coral colored belt ornament. I love the way her matching shoes tie the look together.
So, what do we do if we are not blessed with Denine's sewing expertise? It is important to exercise due diligence while searching for a tailor. Here are 5 tips to keep in mind:
1) Alteration services at a high end department store (where the tailors have experience working with pricey designer clothing) are a safe bet. If you have been following my blog, it won't be a surprise to you that I greatly rely on Nordstrom alteration services. High end boutiques or stores can also recommend a skilled tailor.
2) For less specialized or complicated tailoring, it is wise to go with someone rated highly on yelp or by friends. I start off testing a tailor with less specialized (less risky) projects such as hemming jeans, changing buttons, attaching a snap to prevent a blouse from gaping or lingerie guards to keep straps in place.
3) Trust me: don't even think of going to a tailor at a dry cleaner shop.
I learned of the great disparity in skill level among tailors the hard way. After patronizing a highly recommended tailor for a few years, I brought her a Valentino gown purchased for a ridiculously low price at the late and great Loehmann's. I needed to have the dress modified, since its neckline reached the bottom of my rib cage, exposing the inner half of each of my breasts. I wanted a bra inserted and the gaping gap closed up a bit for modesty, since I didn't anticipate any walks down a red carpet in my near future.
When I returned to try on the altered dress, I struggled to get it over my head and past my shoulders. As my head was temporarily stuck in the bodice, I even started feeling a little light headed. That tailor had simply sewn the neckline together without inserting a zipper! I still fear asphyxiation each time I attempt to pull on or remove the dress.
4) Don't expect a tailor to be a couturier. Just because your highly esteemed tailor is taking classes in designing her own clothing, it does not mean she can successfully clone a favorite skirt. I am sure it is still an excellent idea, but after an experience (with more gory details), I now realize that that kind of work requires specialized training and experience.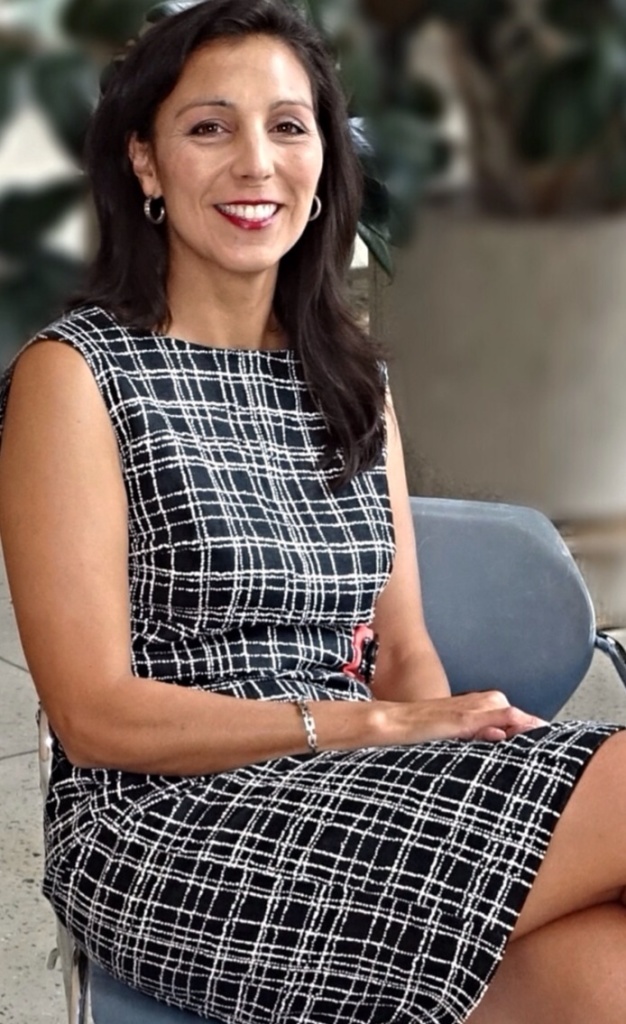 5) Tailoring should not be considered a panacea for any and every issue you have regarding fit. Alterations can get expensive, especially if you want them done right. If too much adjusting is required, it takes, as a very stylish friend of mine reminded me during the writing of this post, "a quality tailor with an engineering degree to alter an item without throwing off another part of it…the issues could cascade. Sometimes it's best to find an item closer to a look [you want] and do little alterations to achieve [the] proper fit." So true! I almost forgot about a pair of Tahari pants I had taken in at the waist. The waistline fit perfectly after the alteration, but I had a perpetual air bubble where the pants billowed out just above my derrière! I had to take the trousers to two separate tailors afterward to finally get them mostly fixed.
The best case scenario is, of course, when you can be your own tailor. Alterations can be extremely helpful when we want to project a professional and polished image. Tailoring is, in fact, indispensable on occasion: rarely do our measurements correspond to patterns intended for the mass market. If you don't possess skills to do it yourself, it is a boon to your personal style when you do find the right person to fit and maybe even personalize your clothing.
I wish you all much luck with meeting your tailoring needs, and hopefully, you won't ever end up with your head stuck inside your dress.