Did you by any chance catch social media buzz about Susan Sarandon's outfit at the recent SAG Awards? (If not, check it out here.) I did not care for the look: a white suit with no blouse underneath – just a bra.
Don't get me wrong…
Bra exposure, shmra exposure – it doesn't ruffle my feathers in the least. What offended was that plain black, ordinary B-O-R-I-N-G bra! With all the exposure received, it could have at least been couture. It did inspire me, however, to put together an alternative take on the peekaboo-lingerie look. And I came up with this sheer top outfit.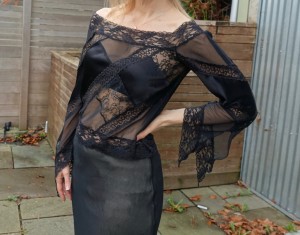 I will admit that my lingerie is not much more ornamental than Susan Sarandon's at the SAG Awards – just a little lace around the cups. But thanks to this silky, lacy blouse with artful opaque patches, lingerie decor is a non-issue.
It does matter, however, that the bra is strapless, for those times when I want the blouse to fall down my shoulders a bit.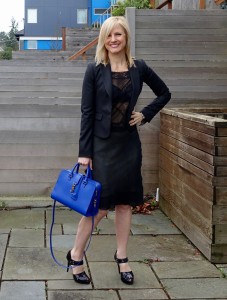 The skirt is made of a filmy sheer black fabric over a semi-sheer shiny nude lining to give it a beautiful luster. I opt for an additional nude half-slip underneath, since it is winter.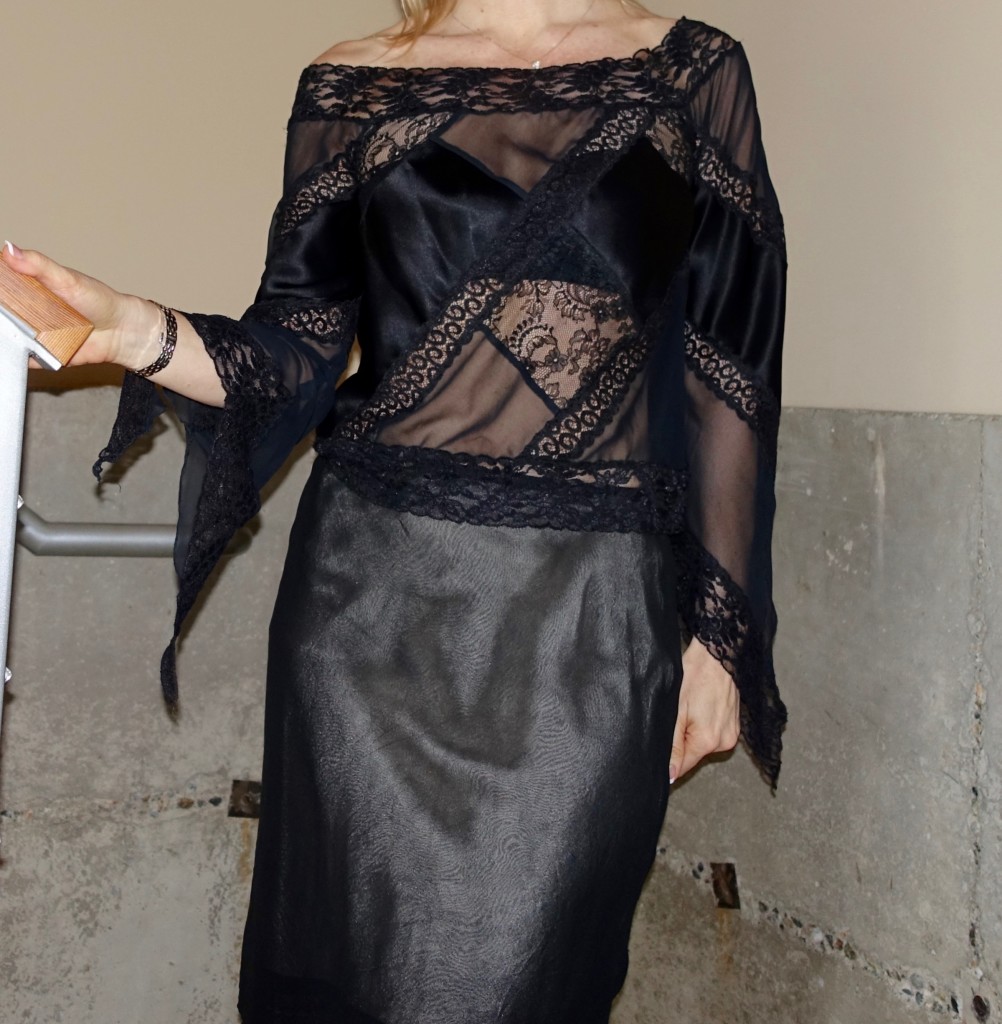 And then of course, high heels add even more sex appeal, along with lengthening my legs. These lovelies by Michael Kors have a platform, making them extremely comfortable for walking. The strap below the ankle also keeps me from stepping out of them – my feet seriously shrink in winter!
For a little extra warmth (not modesty!) I add a short black blazer in a shimmery fabric. And I am set to go out – to a cocktail party, dinner with my husband, art opening, or music performance/concert.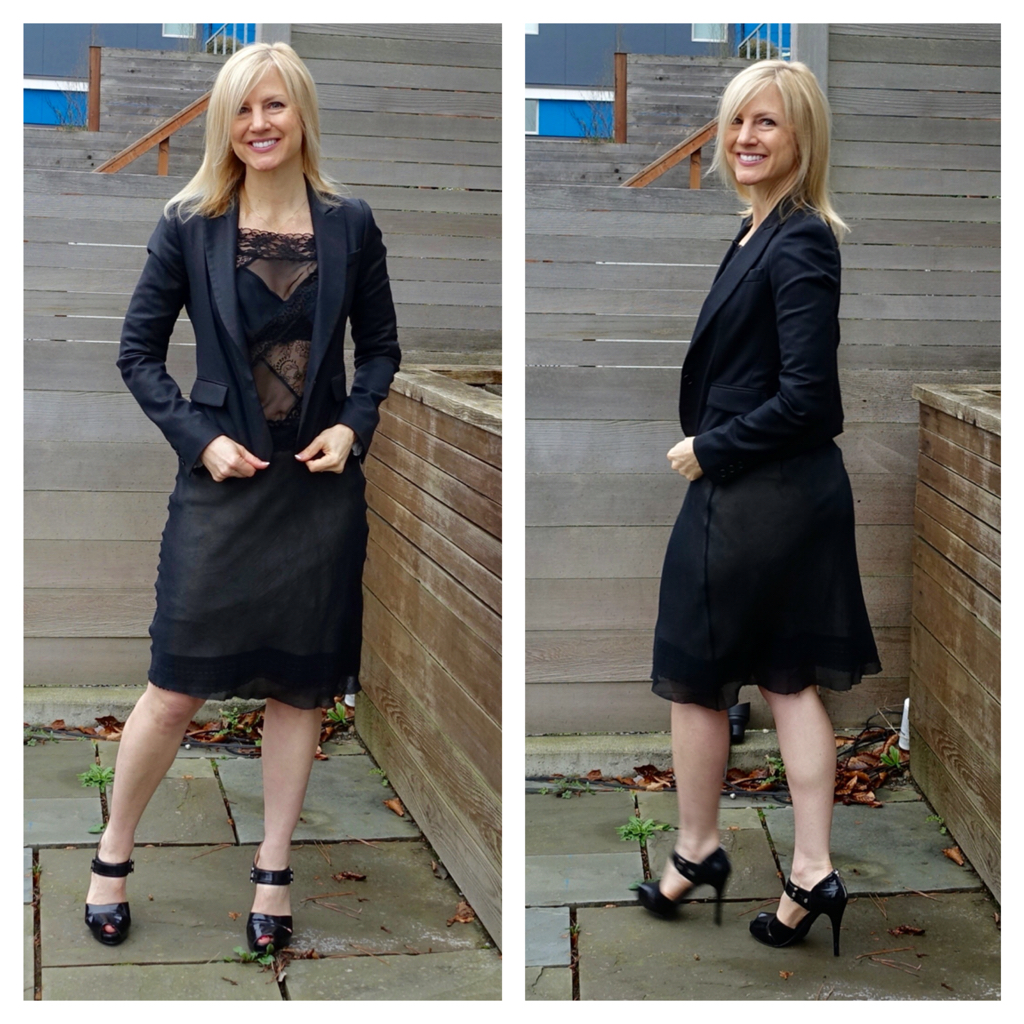 And to top it off: voila! a long black wool coat!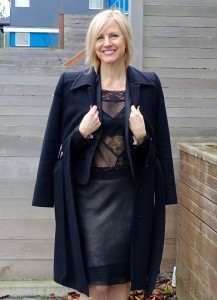 It's hard to go wrong with a sheer black silk top over black lingerie – it can be sexy and in good taste. I suggest that while putting together this combination, special attention is paid to bra shape – for the sheerest of tops, the more interesting and unusual, the better. It might be a little extra challenging to use a flimsy or all-lace bra, but it might also be rewarding – especially on a red carpet. Just watch out for peekaboo nipple, unless that's what you're going for!
If you live in a colder climate, a few recommended modifications are a heavier and/or longer skirt (leather and suede are nice!) preferably with a slit and for the feet, above-the-knee, high-heeled boots.
I might not care for Susan Sarandon's look from the SAG Awards, but I applaud her for taking a huge risk. And thanks to her, I was inspired to put together this outfit. Hope you enjoyed!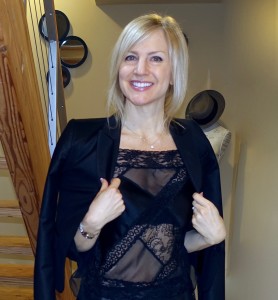 XO, Janea
---