The Inspiration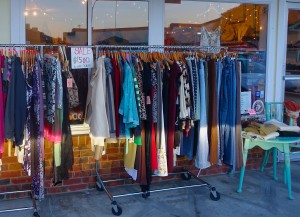 As I look back at my clothing style over the years, I have particularly fond memories of certain special outfits, now retired after too many trips to the dry cleaners, because of the pilling of a sweater beyond the point of no return, or the most tragic of all, after having lost a piece – an unexpected, early demise. ????
One of those memorable outfits included a dress I had in college, inherited from my taller, thinner mother. It was a midi-length beige sweater sheath dress which fit her less curvy hips and worked on me only after pulling the hem up above the knee.
I then belted it with a tiny belt, folding the extra fabric over the belt to my hips and topping it with a brown tweedy jacket I bought on sale with my Nordstrom employee discount. Little red pumps, brown tights and a red, brown and beige scarf completed the masterpiece.
As I reflect on some of my best work coordinating memorable outfits, it dawns on me that the outfits which hold a special place in my heart took some scavenging, improvising or at least a fair deal of creativity in procuring and assembling. That is what made them unique and a reflection of me.
My methods of collecting pieces have shifted over the years. They have gone from "borrowing" (sometimes permanently) clothing from my mother's and sisters' closets to badgering my mother to sew me a garment I saw in a magazine to trading clothes to thrift store shopping to shopping discounts on designer clothing and of course, patronizing conventional stores.
I don't shop as much at second-hand clothing venues as before. With more to spend on clothing, I am not drawn to them out of necessity. But recently, I have begun pondering the notion of thrifting once again in order to bring back the creative spark to my wardrobe. I would like to share with you some sources of my inspiration.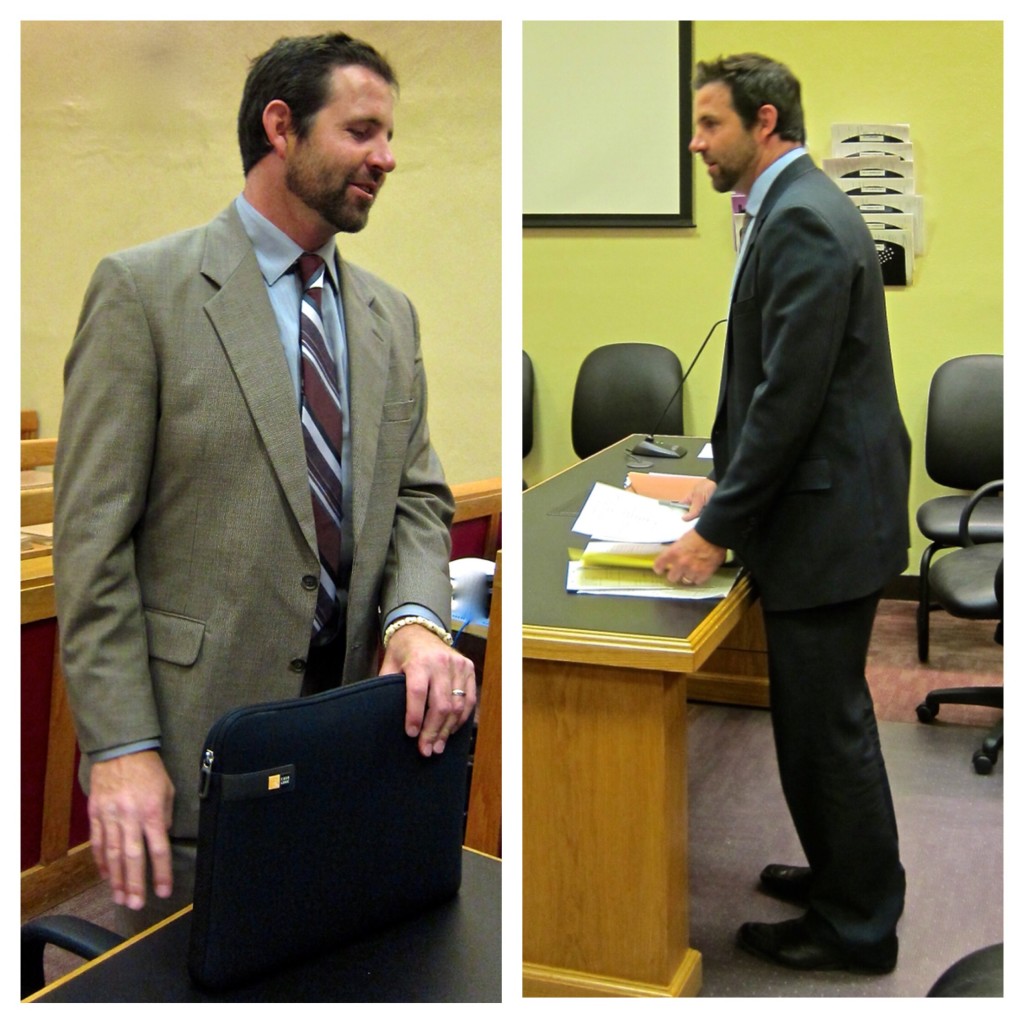 Meet my colleague, Rory. While he was in the army in 2002, he would have suits custom made in Korea. Now his entire collection of work suits (he's a criminal defense attorney) are the product of thrift store shopping. Who would have guessed?
Rory frequents upscale resale shops on the central coast of California. He routinely leaves them with one, if not two, suits. How does he explain his uncanny ability to find so many suits in his size?
He pulls the cuff out of some pairs of pants and doesn't sweat it if the sleeves are a tad bit shorter than he would prefer. 
I would like to introduce you next to Donilee, a talented street photographer living in New York City. She models a dress (below) acquired resale from Top Notch in St. Helens, Oregon. Although I tend to equate second-hand store finds with eclectic tastes, here is another example of someone dressing in an elegant, classic style – this time, so Audrey Hepburn! – thanks to savvy thrifting.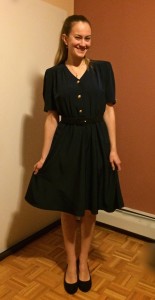 Our next muse is a true thrift clothing store maven. I encountered her in a handmade glassware shop, where I asked to photograph her perfect blend of classic and contemporary. I was amazed to learn then that her entire ensemble that day was acquired at thrift stores.
In contrast to Rory, this lady scores her best finds at the old school dusty-floored, poorly lit, unorganized, 50% off every day variety of thrift store. Of course, she visits shops regularly in order to find high quality items before they are snatched up by someone else.
Our final inspiring muse is my friend Heidi. Heidi's off-work dress is quite daring and experimental, and so, she is the perfect example of the type of thrift shopper who goes full-on eclectic.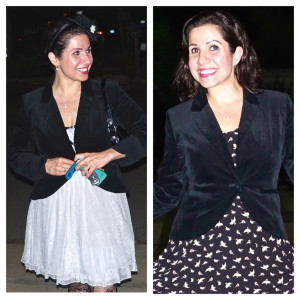 I don't expect that I will suddenly become a resale item connoisseur, although if I did, I would certainly be in good company. Vintage and secondhand clothing have come far – all the way to the red carpet. But I am feeling inspired to experiment once again with the resale avenue of wardrobe cultivation. Are you inspired? 
Join me in Part Two for a look at new ways of thrifting!
XO, Janea