One of the things that I think makes the STYLetti special is that show what real people are wearing on the streets – in Milan, London, New York, and L.A. among other places – instead of focusing exclusively on ourselves or on models and celebrities. And as a result, we get to show you great outfits on people of all different shapes and sizes, ages, and cultures.
Today I'd like to share with you a couple of looks in L.A. and New York that made me do a double take (twice). I can't imagine that I am alone in stating that I tend to avoid pleats or gathers in trousers which add extra bulk to my silhouette. However, these women made me re-think that. Yes, even pants with extra gathering can look awesome – in this case, triple-tiered.
3rd St. Promenade, Santa Monica and Mid-town, New York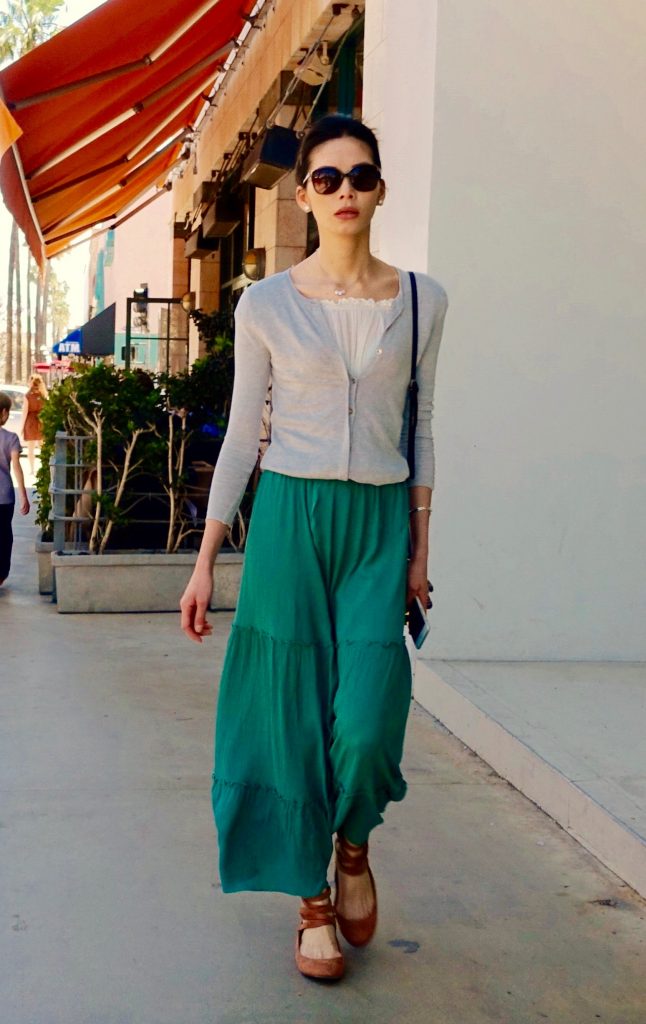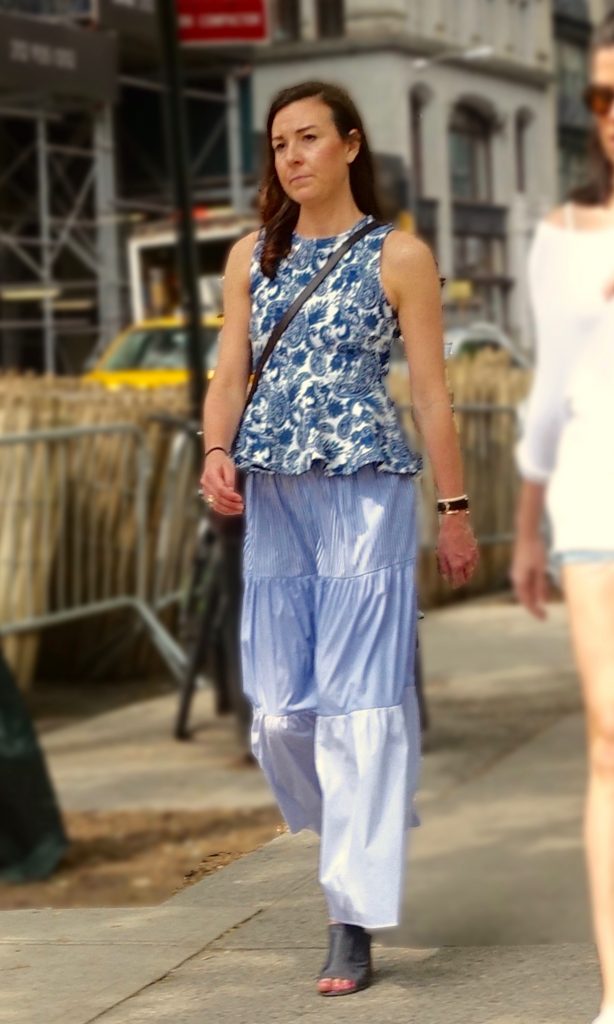 Of course, a close-fitting top or one that cinches at the waist helps to keep proportions in perspective. 😉
XO, Janea
Psst! Think you might want to sport the look? You can find tiered trousers at Nordstrom or cropped denim palazzos at Last Call (Neiman Marcus)!


---
?