This year I was so excited to actually BE at New York Fashion Week to see and take photos of that most adventurous, on-point, and crazy street style IN PERSON. I didn't have to employ my usual furtive maneuver of holding my camera waist-high while discreetly looking down at a tilted viewfinder to capture candid shots of great outfits. I could simply point at someone and even shoot using my flash – no one batted an eye!
As you saw in my street photos from the Jeremy Scott show, the looks were amazing, but…well, maybe not anything you and I are likely to adopt any time soon. I noticed a few trends, however, which can breathe a little fresh air into our wardrobes. Here's one that's actually super easy – you probably even have something in your closet right now to pull off this one: stand-out collars.
I saw a lot of collars in contrasting colors…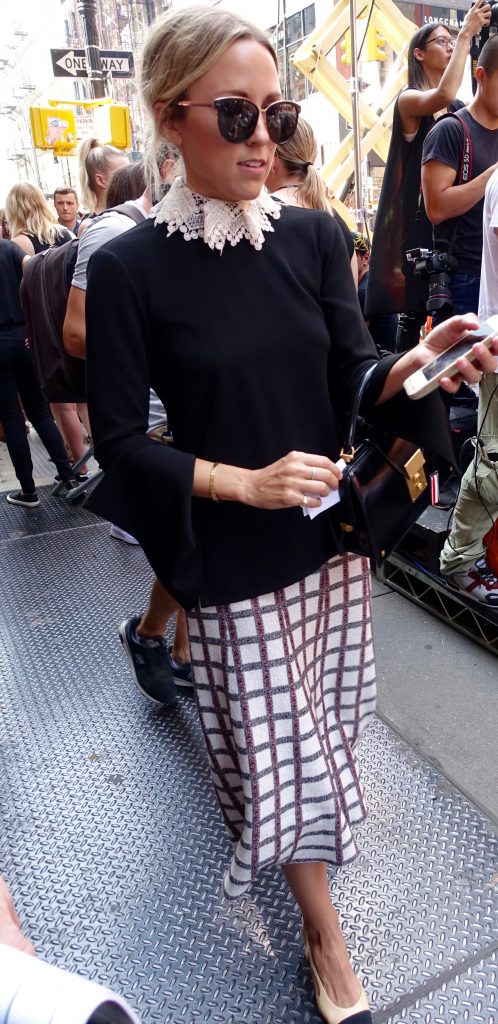 …and a few of very interesting shapes.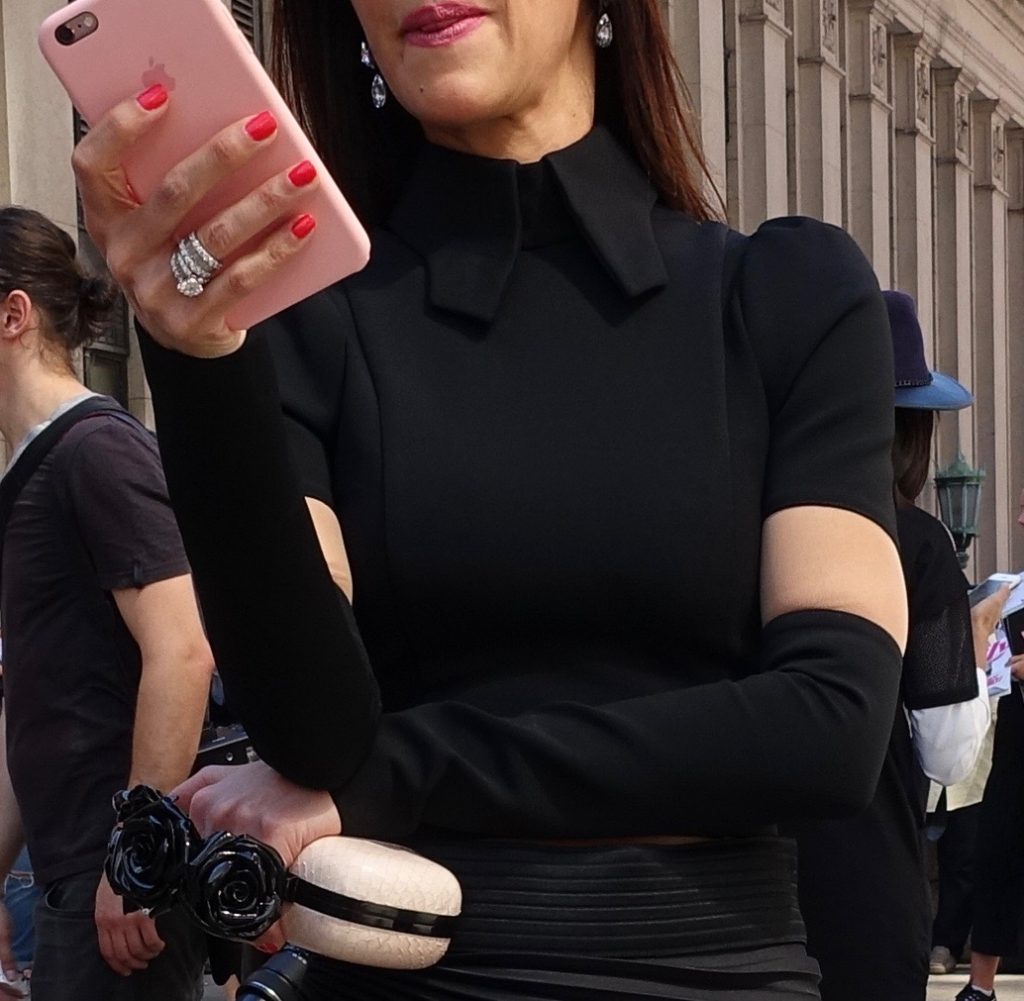 The Peter Pan collar is nothing new, but it definitely made its appearance on the streets at a noticeable frequency.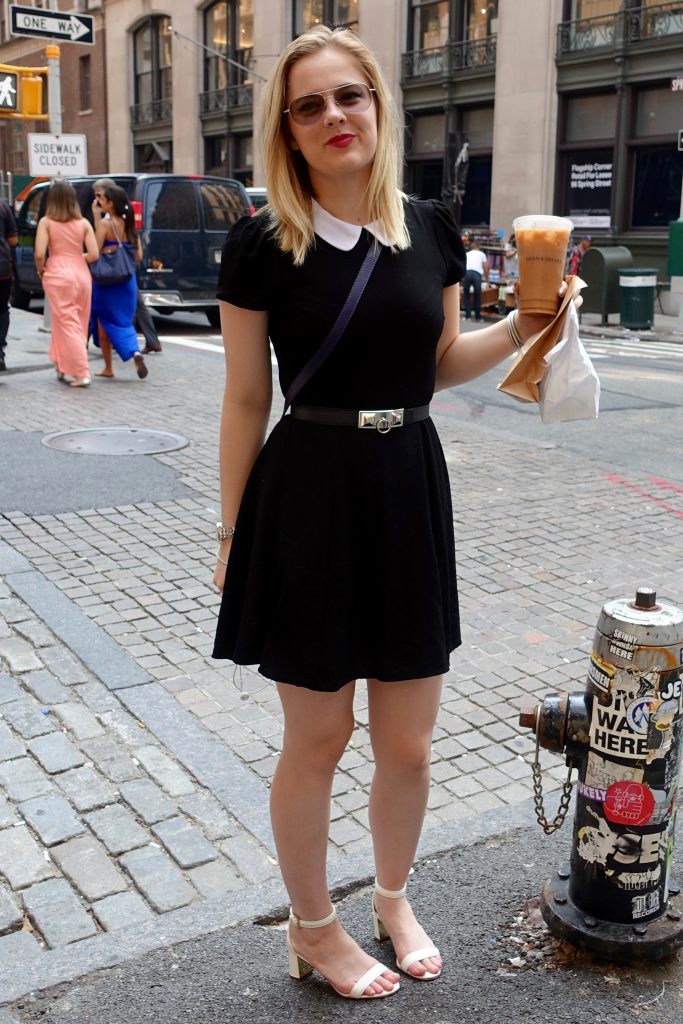 And since I've been a fan of pussy bow tops for a while now, I'm obviously loving this combination of pussy bow / Peter Pan collar. Some might think that it's a bit girly-girly…which is exactly what I like about it. 😉
I do have to admit, however, that a little pointier collar has the advantage of looking more sophisticated. I wouldn't have thought of wearing a choker with such a high neckline, but this definitely works and adds a nice extra bit of contrast.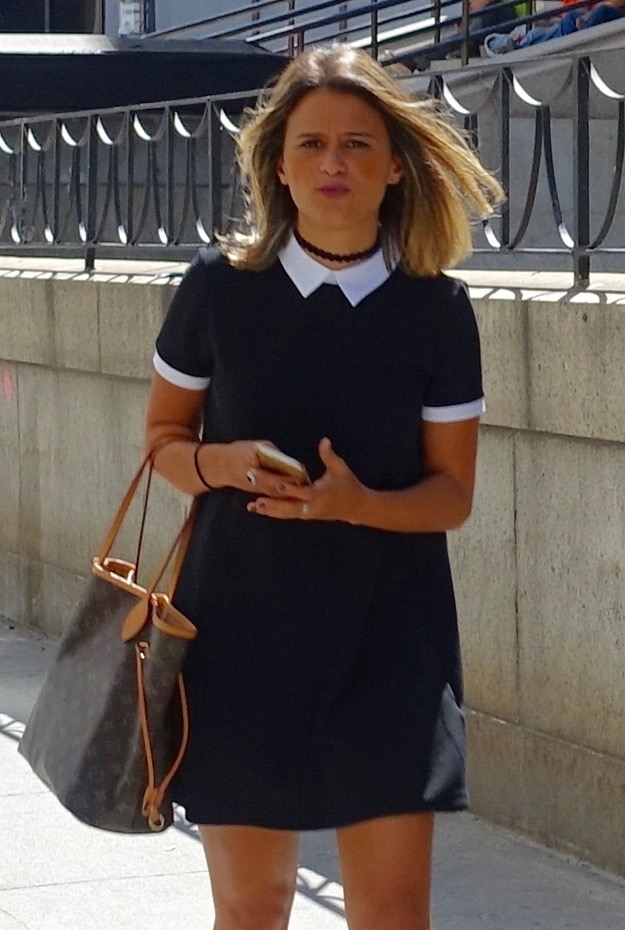 Now here's where we can start taking notes. In order to have fun with this trend, we don't necessarily have to go out and buy a top with a contrasting collar. We can simply layer a sweater over a thinner collared top of a contrasting color! Green happens to be the perfect compliment to this muse's coloring.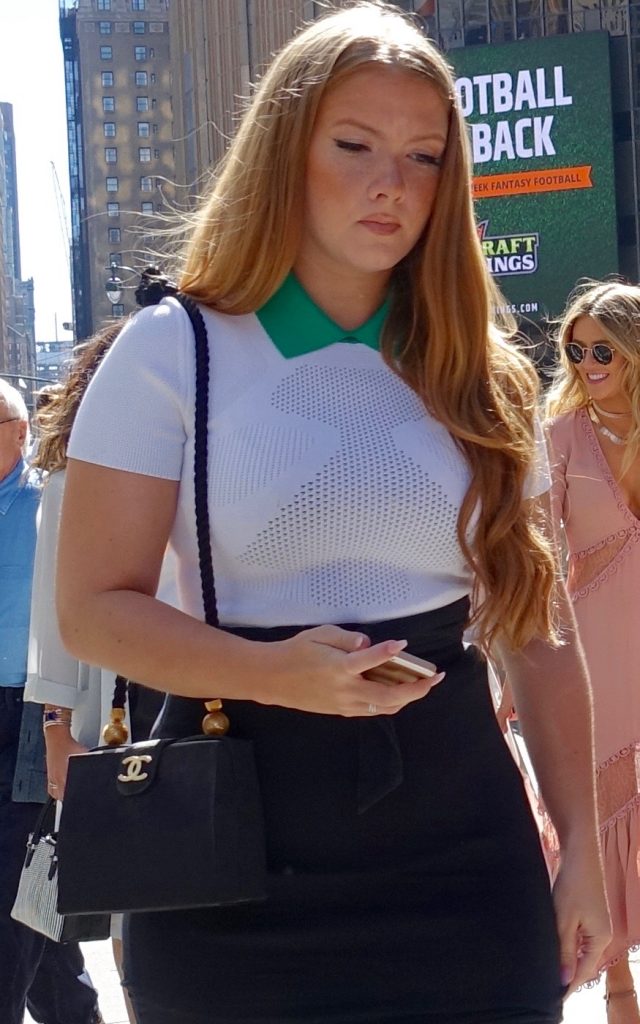 That is how I've used my inspiration – for starters. For work today, I wore a white button-down blouse underneath a black sweater, although the neckline wasn't quite as high as we see pictured above. I love the contrast of black and white, which while not being anything new under the sun, gives off a vibe of sophistication and formality – something I like when I occasionally work in a courthouse as an interpreter. (Stay tuned for the upcoming outfit post!)
What do you think of this eye-catching collar trend?
XO, Janea
---