All black is so ultimate New York. I was joking with a friend that this outfit has all shades of black. 🙂 That was last Saturday – a lovely day: sunny with crisp fall air. It's that weekend weather which I love New York for. You just can't resist going out somewhere.
I didn't make any plans ahead of time. And so, after sleeping in, I was a bit too late for a hike or something else that would be appropriate for such a beautiful day. Fortunately, I still found a way to make it wonderful in my neighborhood.
The first place I wanted to go to was the Union Square farmers market. On the way though, I had to stop by a place that's also ultimate New York: Joe's pizza. In New York, there are all kinds of places that sell $1 slices of pizza, and the city is known for it. But, for some reason, Joe's is a legend.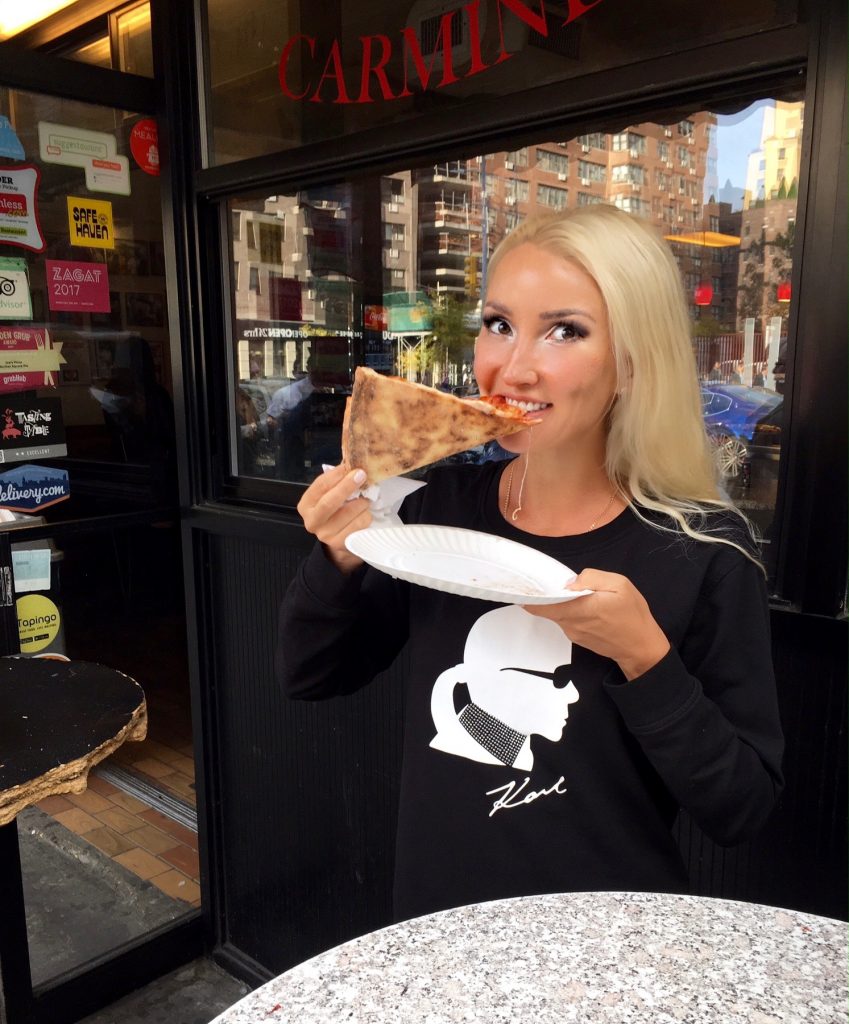 My reason for going to the market was to get watermelon radish. It's in season now, and I love it. (Not many places in New York carry it – farmers markets are the only option.) I ended up getting a lot of fresh local greens and veggies.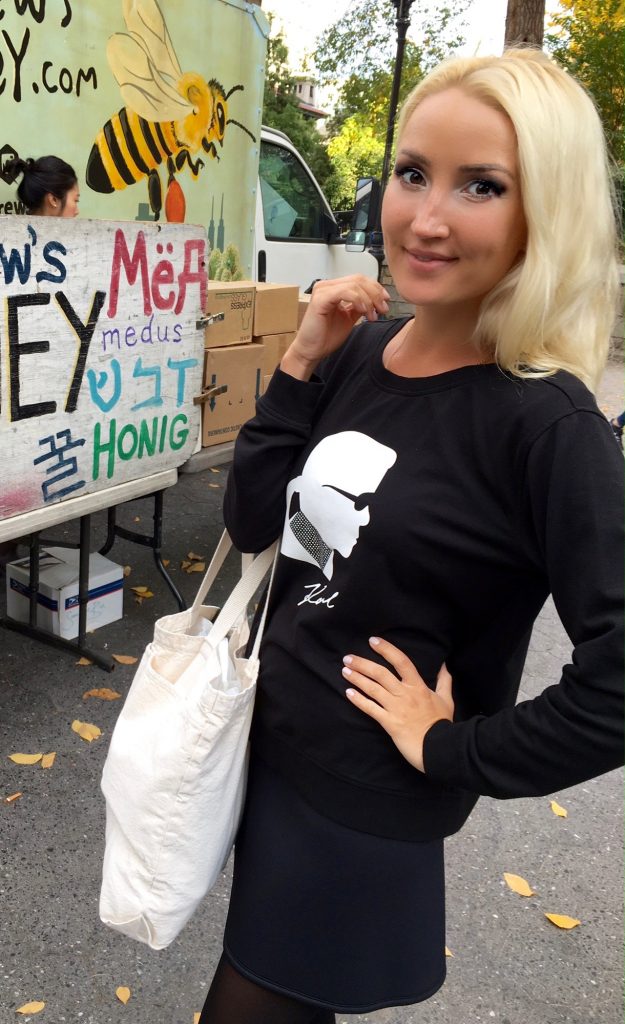 But with all the samples and other goodies, can you believe that I totally forgot about the watermelon radish?!
The outfit
I love this Karl Lagerfeld sweatshirt my mom got me just before our trip to Hawaii. It was perfect for the chilly evenings there this time of year. I wore it with Juicy Couture black and white platforms instead of my All Saints Boots. Come to think of it, I took a lot of black (with white) clothing on my trip.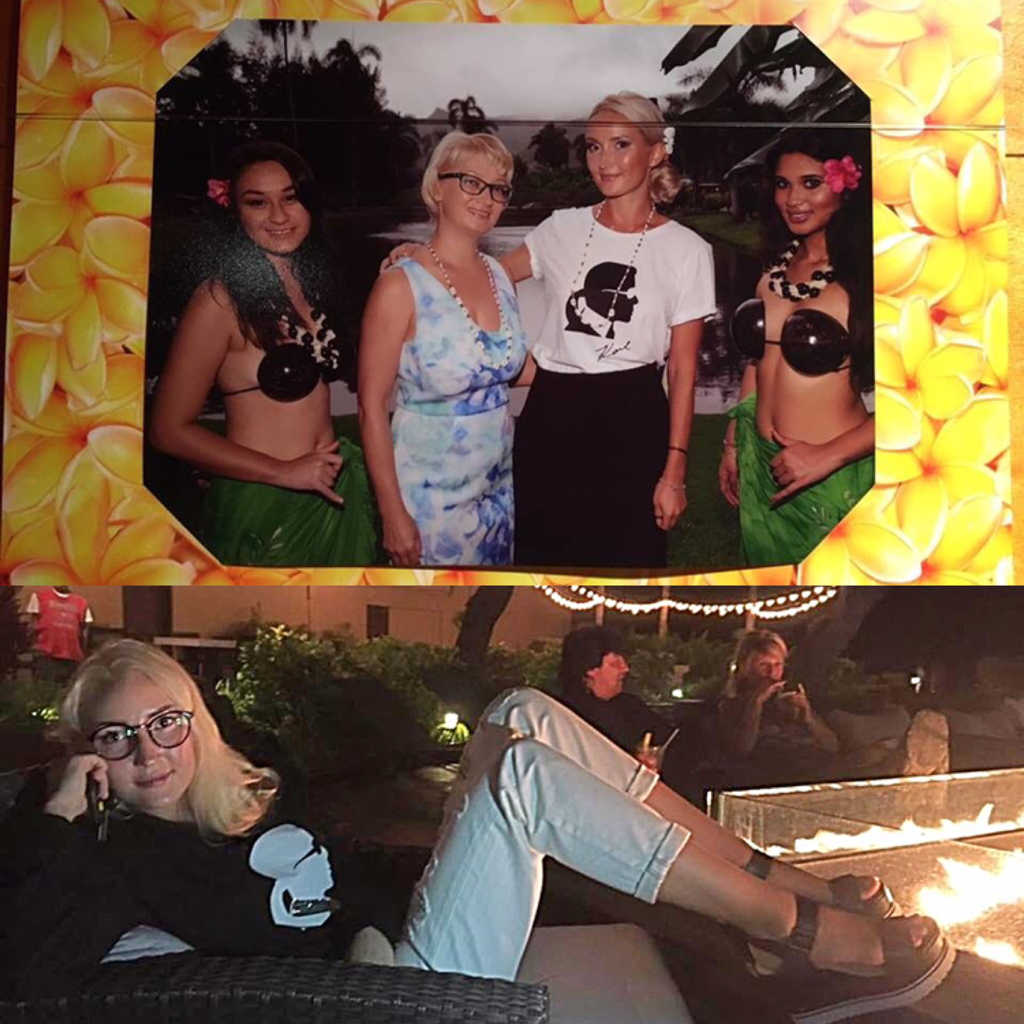 This is the first time I have owned anything by the Karl Lagerfeld label. I can't help but admire his work for Chanel and how he is responsible for that brand getting more (insanely!) popular every year despite the prices – outstanding!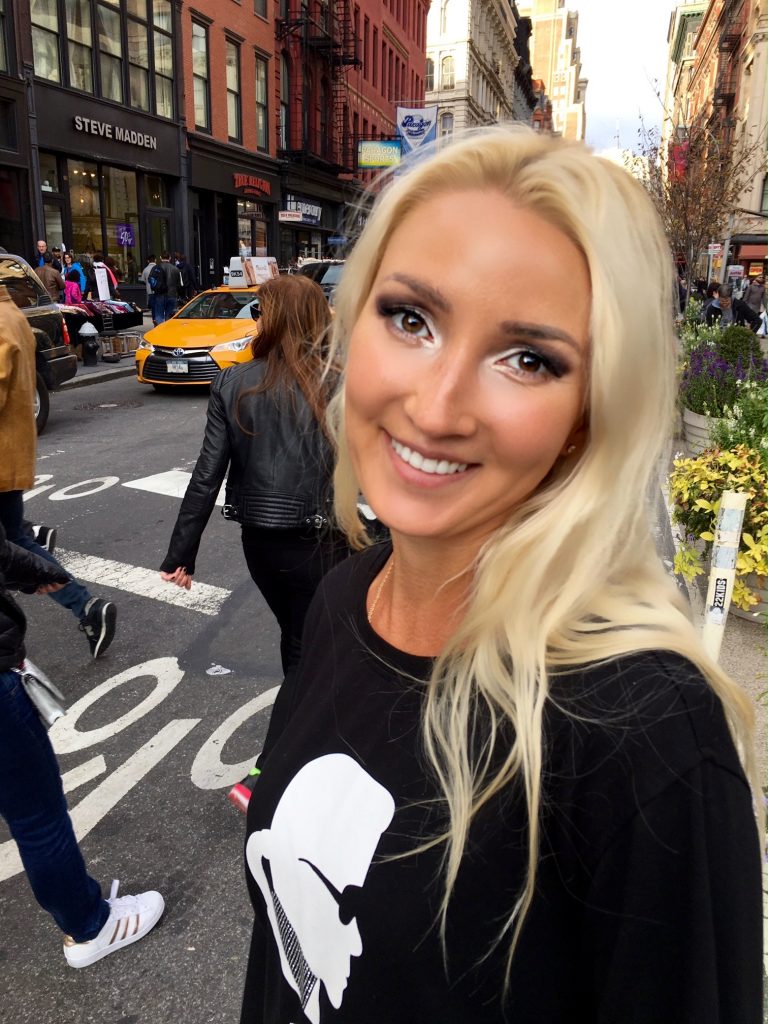 I'd say that all black was the perfect for an all-day outfit in New York. This one carried me from the Farmers Market to dinner and movie night. It was definitely "ultimate New York"!