We at the STYLetti were thrilled to be invited to attend Vancouver (Canada) Fashion Week this season. First of all, Vancouver is a global city. More than half of its residents have something other than English as their first language. I can tell you, I loved my visit there; the city is clean, gorgeous, and full of ultra friendly people.
My day at #VFW was indeed magical. I was so fortunate to see collections of great designers. Let me share some who were definitely among my favorites: Maya Rene, winner of last year's Project Runway: Junior and…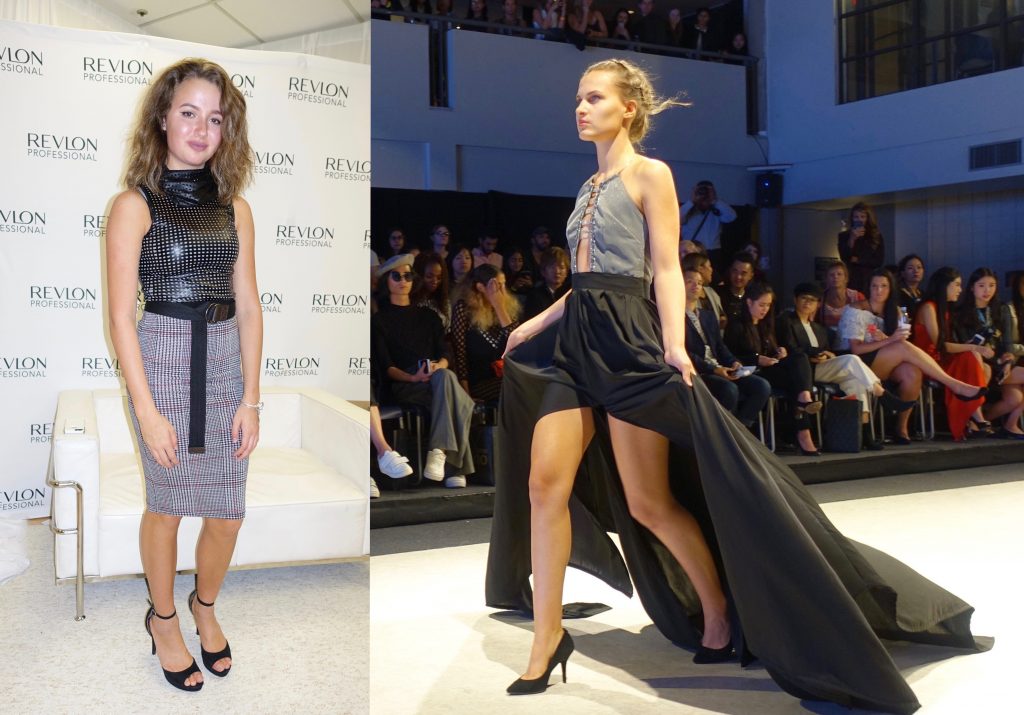 …Bahareh Memarian, who showed at NYFW last season and who combines her love of animals with a love of fur…
When I got to interview 15-year-old Maya Rene, I was struck by how clear she is on who she is as a designer and her "girl" (or the women for whom she designs). She creates for a young, very sophisticated woman who wants custom pieces for the red carper or other formal events and who is not afraid of being daring, taking a risk, and having all eyes on her.
I remarked to her on how almost sculptural her designs are, and she said that she does try to make them interesting from every angle.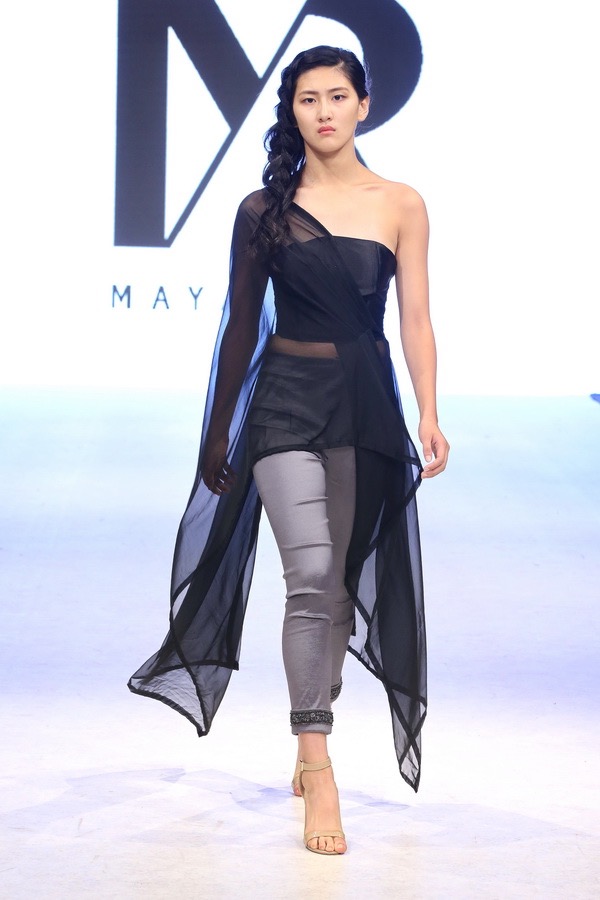 When asked about her inspiration, she mentioned art and architecture, including classical greek and roman marble pillars….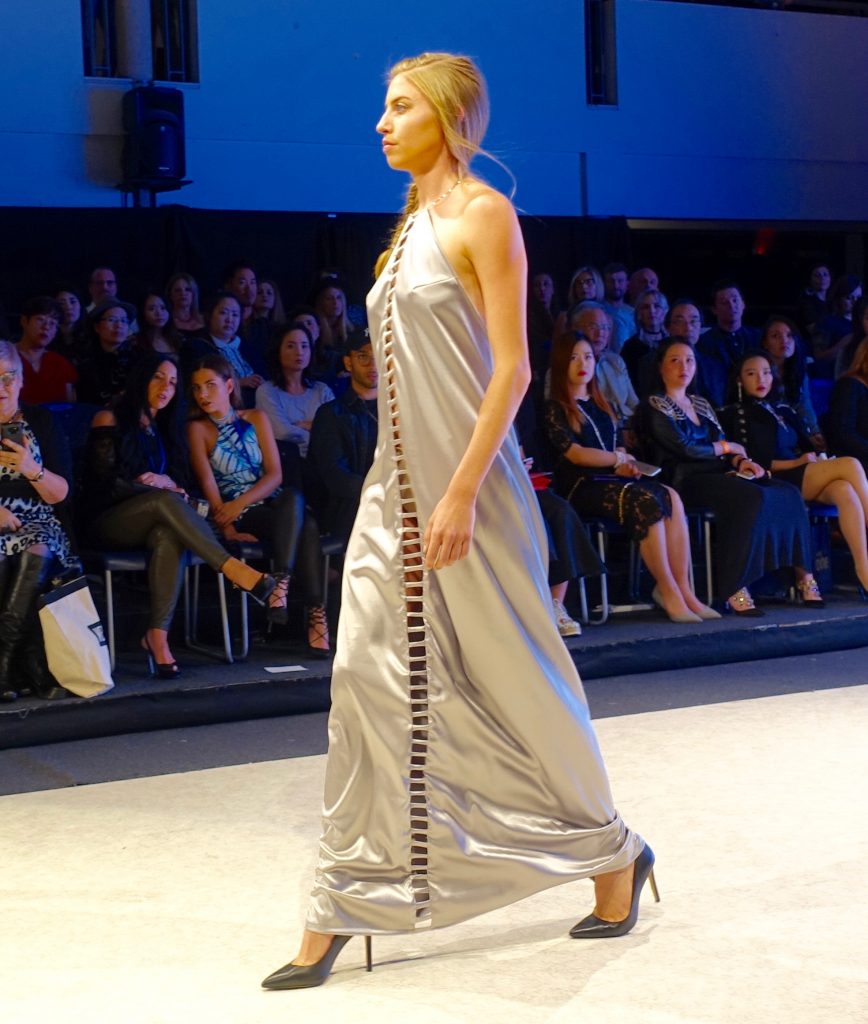 as well as ultra modern architecture, with straight lines and grid patterns, as you can see in this leather mesh skirt. You can also witness below her love for combining different materials and letting different textures play off each other.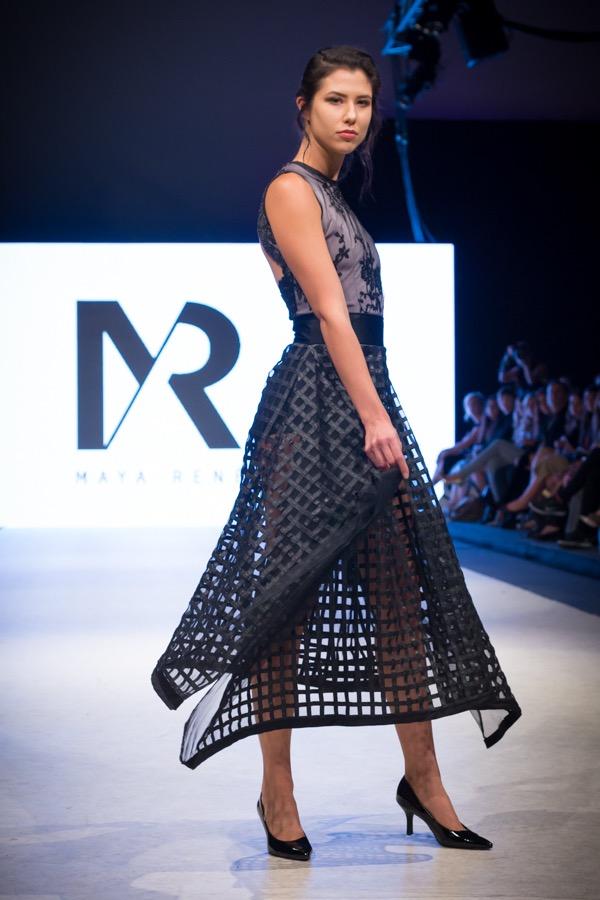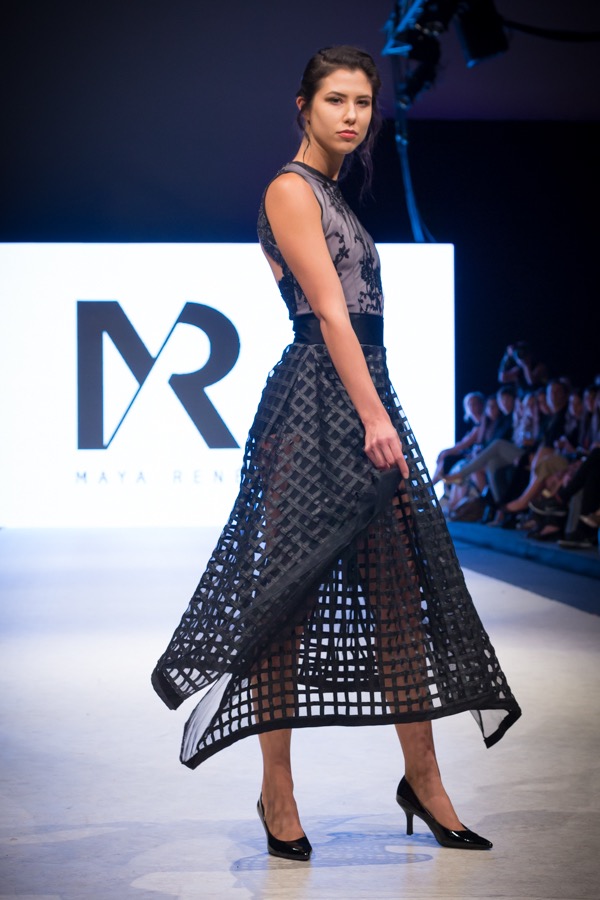 Maya mentioned that her pieces are meant for the runway, where they look best (moving).
Not bad for someone who learned to sew by watching YouTube videos while in the third grade! She's definitely someone to watch out for!
This next designer, Bahareh Memarian, studied architecture in Cypress and then architecture in Vancouver before deciding to pursue her greatest passion: fashion design. Her collection, "Extinct" is pure luxury and elegance. It is inspired by the women of old Hollywood and the sensuality of Italian women in the movie "La Dolce Vita."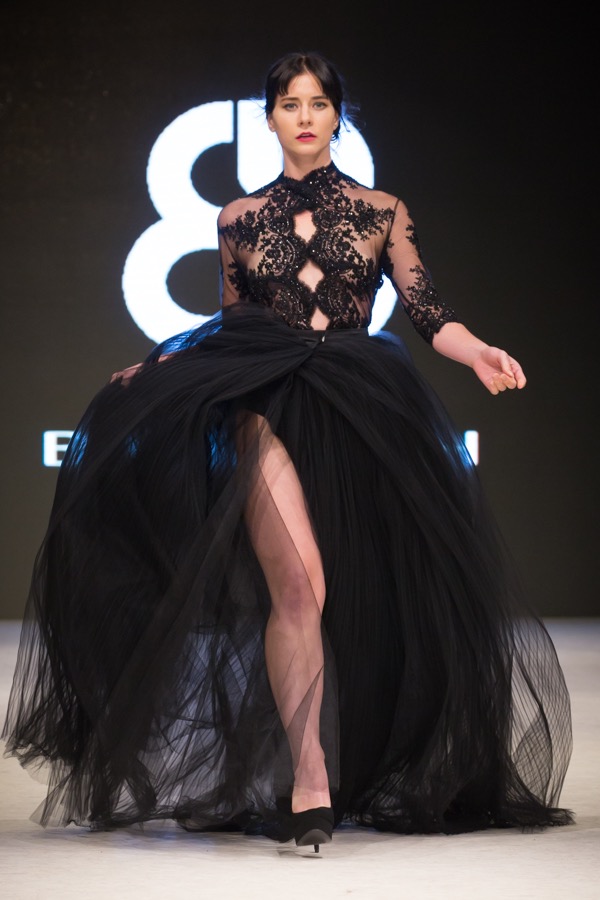 The line is also inspired by strong women. She says that it doesn't matter as much how a woman looks in an outfit, but how she feels in it.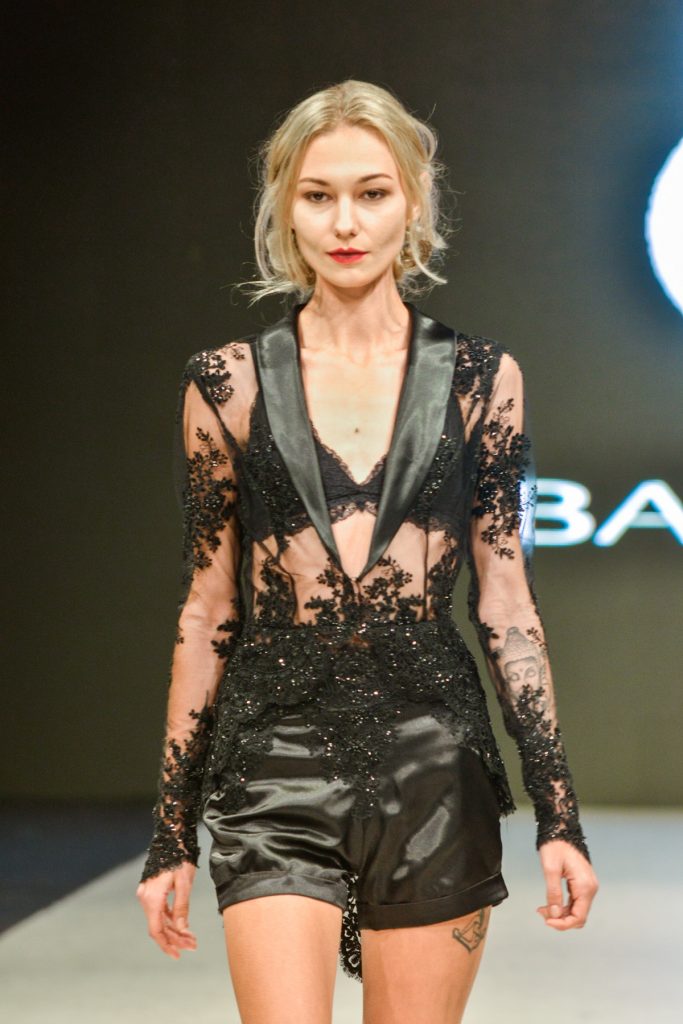 And speaking of strong, Bahareh has very firm convictions that animals need not be sacrificed for a beautiful fur coat (or skirt, as seen below!)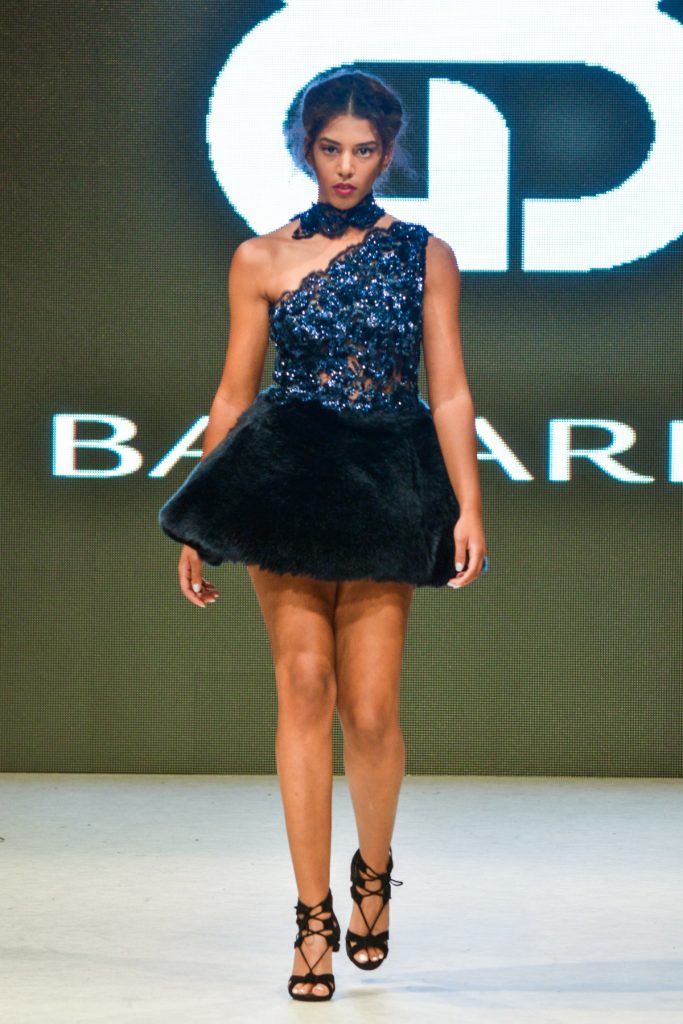 She wants to show women that they can be elegant wearing a cruelty-free alternative: faux fur fabricated through special processes for a luxurious look and feel. I love the drama of this flared coat (below) with sleeves which can be worn all the way to the fingertips or to the wrists, depending on your preference.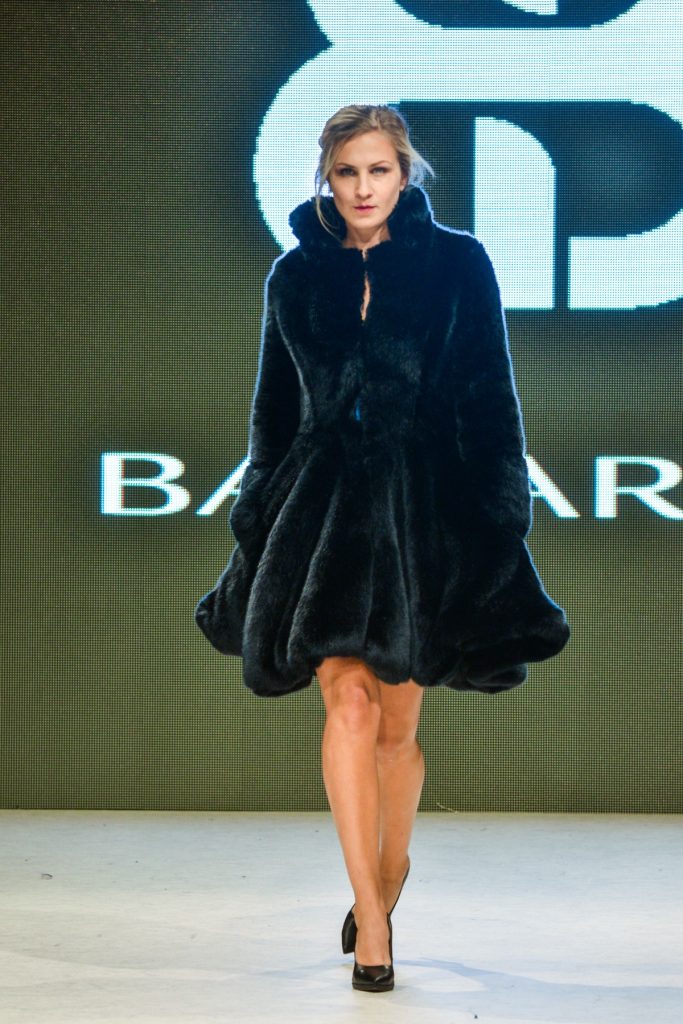 I asked her how a woman would wear the lace leggings. I, for one, might be a little timid. And she explained to me that with this being her first collection, she let herself dream rather than create everyday clothing.
I'm so glad she did! I now see faux fur in a whole new light! And in the northern parts of the hemisphere, fur – especially the guilty-free kind – is a beautiful addition to any woman's personal collection. I would LOVE to own the one above.
I'll end this mini show with a glimpse of a gown with a faux fur train – what woman wouldn't swoon over this?!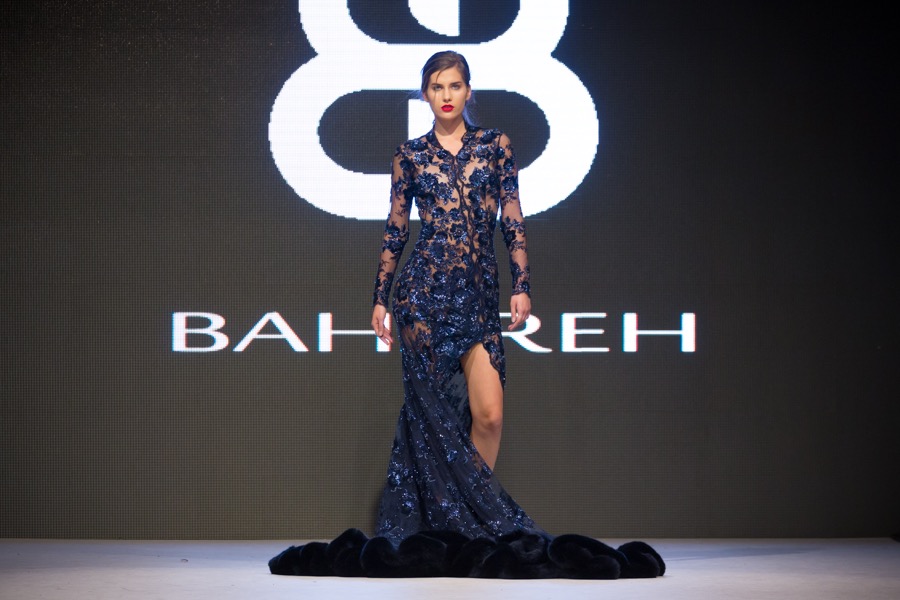 I love the passion and textural contrast (lace and fur) in this collection by an equally passionate designer, and I definitely admire her for working to promote positive change in fashion and society.
I have to say, "Brava, Bahareh!" Also, congratulations to Maya and thanks to the organizers of Vancouver Fashion Week who allowed us to share the magic with you!
XO, Janea
---