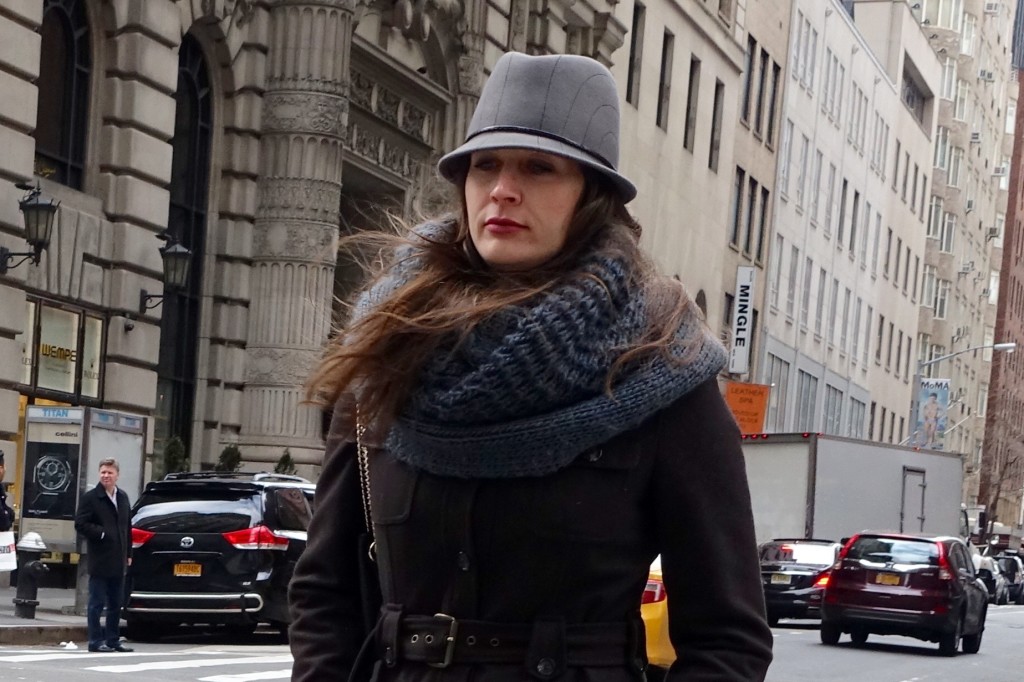 If you're like me, you've seen (and maybe even perused) articles promising free psychoanalysis based on everything from your lipstick shape to the way you fold your underwear. Come on, don't tell me you don't pick up those mags at the nail or hair salon!
It occurred to me – having majored in psychology in college – that I have not read a single article about what your hat says about you. And tell me, what item of clothing is closer to the mind than the hat?
Okay, I don't REALLY believe you can divine a woman's personality by looking at her hat, but here are a few things we might glean…
Let's begin with the non-hat, the hood.
I would venture to say that hood-wearers value practicality. They might think, why carry around a hat that you could accidentally leave at work? They might also appreciate that extra insulation of the neck and reduced threat of hat-hair. I personally prefer a hood with fur – not only comfy, but stylish.
Next, we have the beanie.
How can you go wrong with a beanie? It is so trendy and cool. I love seeing it incorporated into not only casual but also more classic looks. We might infer that beanie-wearers are pretty hip and forward-thinking.
Wearing a Nordic beanie earns a girl extra style points…
…especially when it is worn with a timeless camel coat and when the scarf and cashmere gloves pick up hues of the beanie. People who wear these might be proud of Nordic roots and/or be fond of individualizing a classic winter look.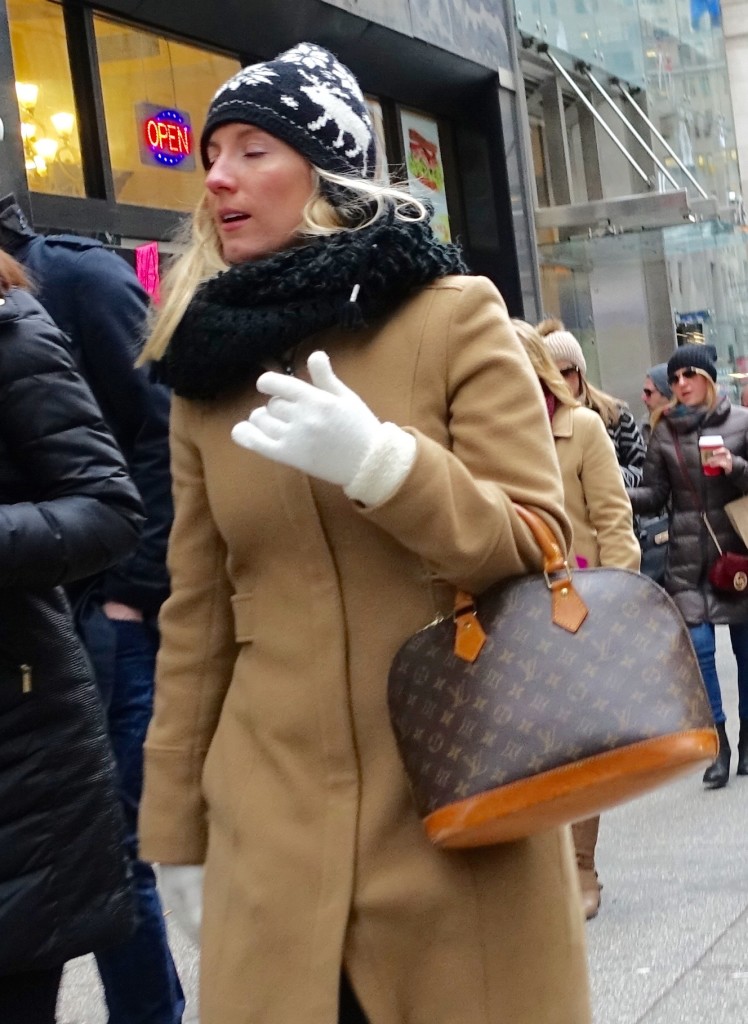 Got attitude? It is likely that you wear a slouchy beanie.
This is a more daring, youthful look, and it might indicate someone who enjoys a bit of adventure and creativity.
The epic fedora
As you probably noticed in the Godfather series, those who wear fedoras are kind, well-liked, and unusually bright.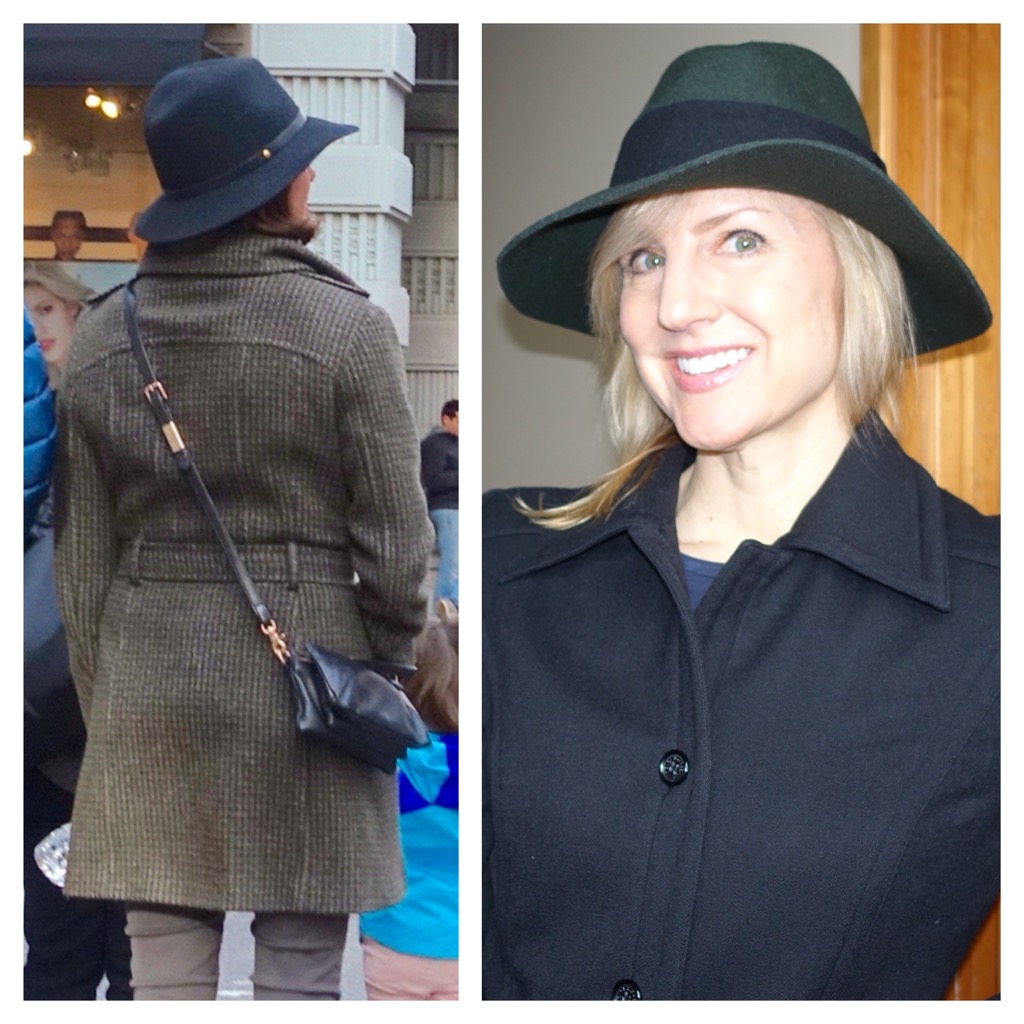 Okay, just kidding! These hats seem to be for someone who enjoys – like the wearer of a slouchy beanie – a look with a bit of attitude (think Humphrey Bogart) and classic style. She might also have a nostalgic side.
Wearing a floppy hat affords a girl a dose of bohemian.
The tastes of a wearer of floppy hats might be eclectic, and it is likely that she enjoys being creative in putting together her outfits.
Fur hats
If you wear a fur hat like the one below, this could mean that 1) you are Russian and this beautiful hat was handed down to you by your grandmother and/or 2) you are attracted to an toasty and exotic accessory. In the second case, you probably don't mind standing out in the crowd – in a good way.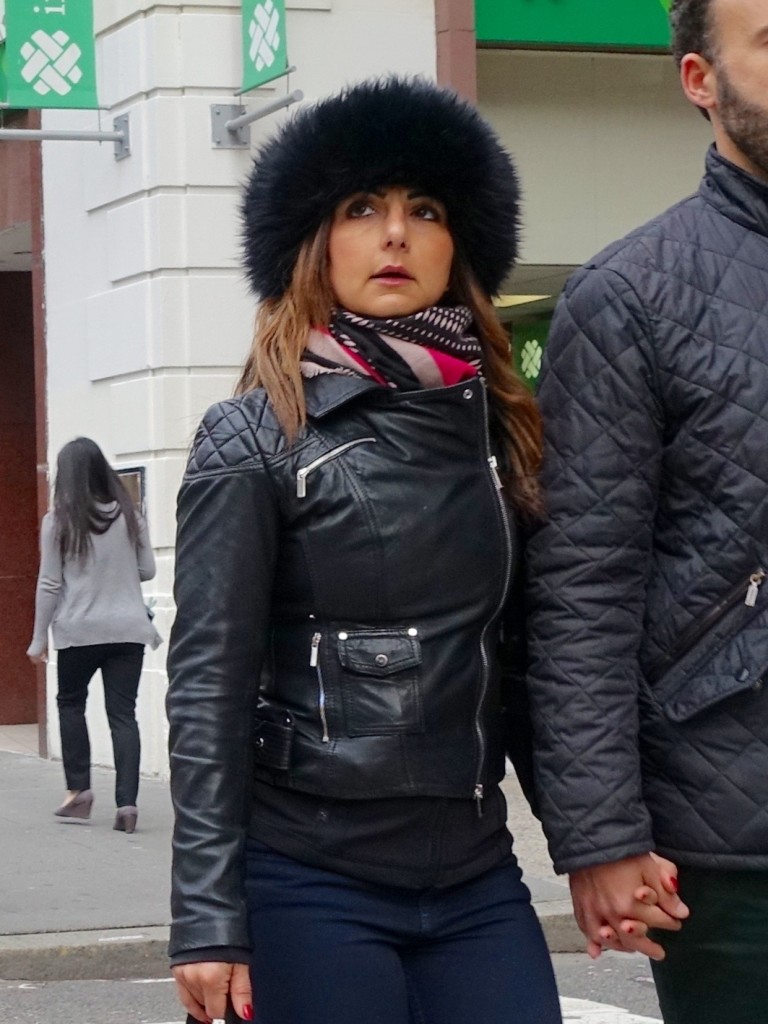 Hat alternatives
We conclude with three more non-hat variations. Fans of these seem to find that simply covering their ears is sufficient protection from the cold. And they might be more inclined to think outside of the box.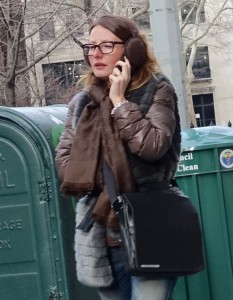 Ear-topping headbands could be indicative of a woman who is daring enough to experiment with a less conventional, retro look. This example reminds me of a style of knitwear popular in the 1940s.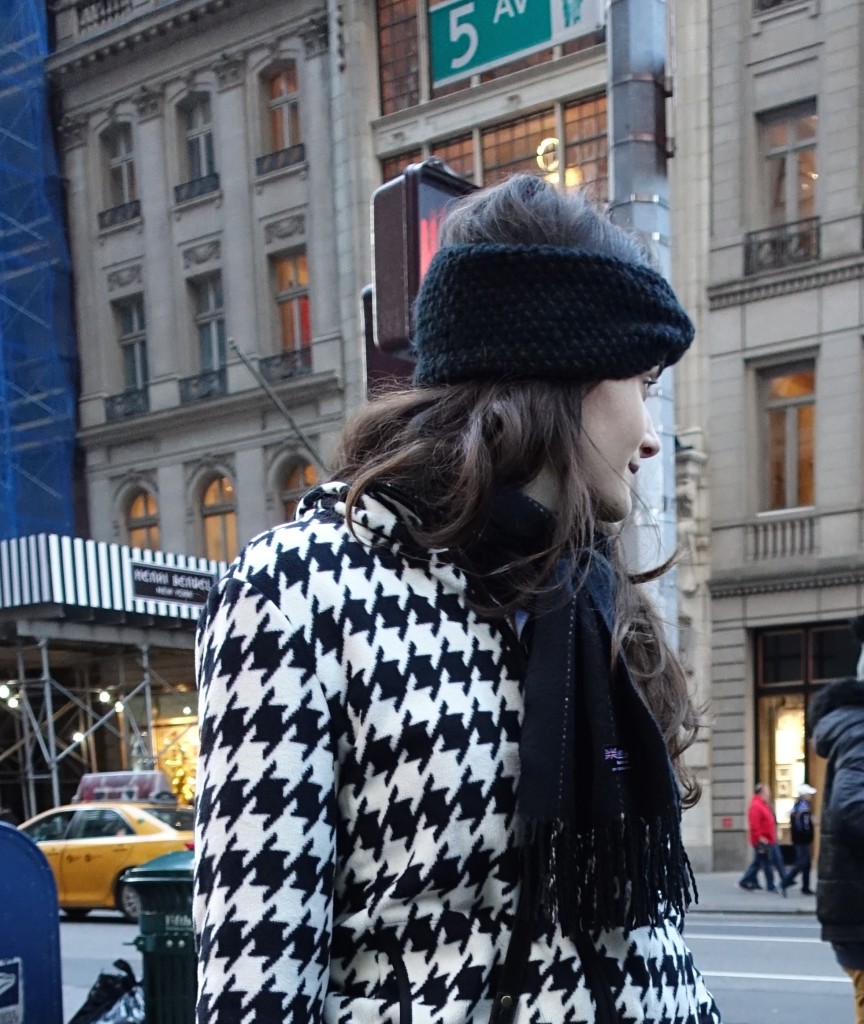 Our last muse is so cute and trendy with her bandana headband, isn't she? Her look seems to indicate a clever aesthetic, which draws from both the present and past. Bandanas (like the fringe handbag) are ultra hip right now, but the way this woman wears hers also harkens back to a look from the 40s.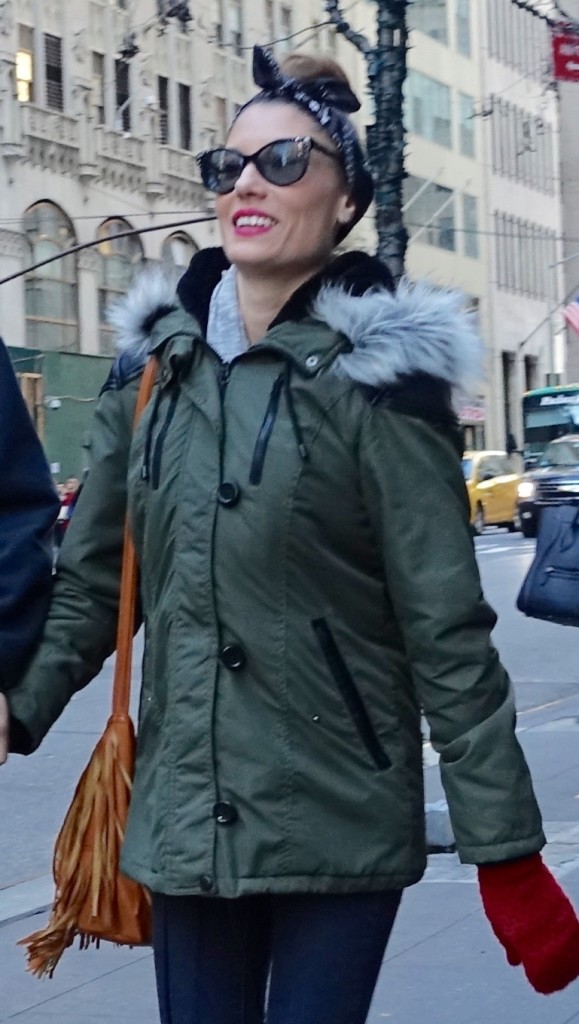 Okay, I admit that this wasn't a purely scientifically-based post, but our taste in accessories does reflect something about us. What would you say your favorite hat reveals about you?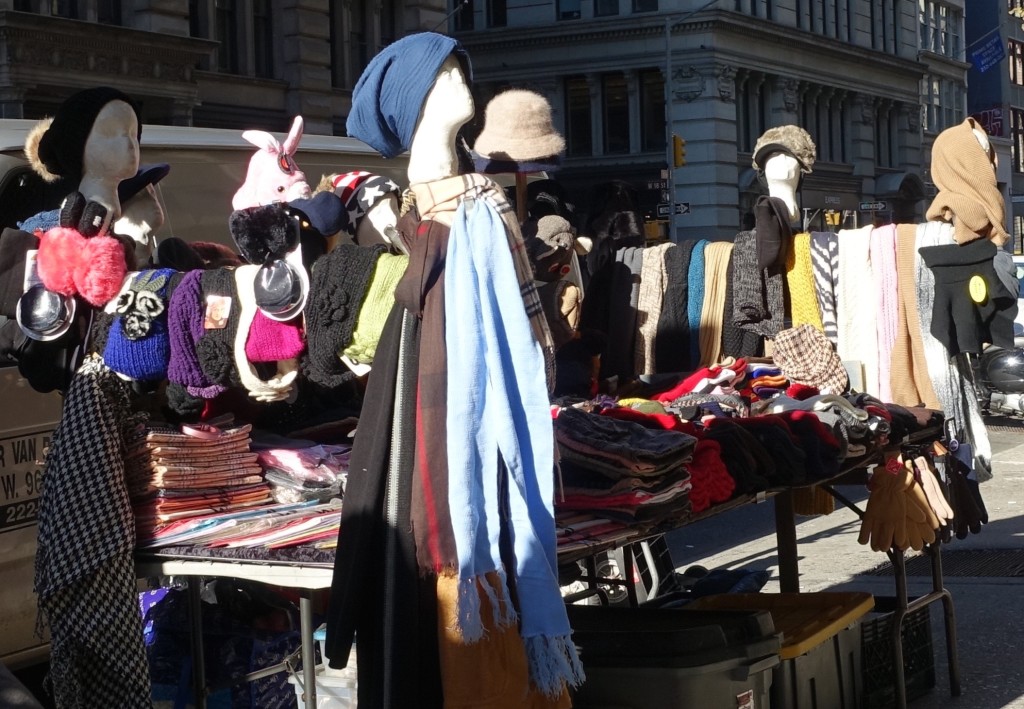 XO, Janea
---
❤️